Everrati partners with Henry Poole & Co for Concours on Savile Row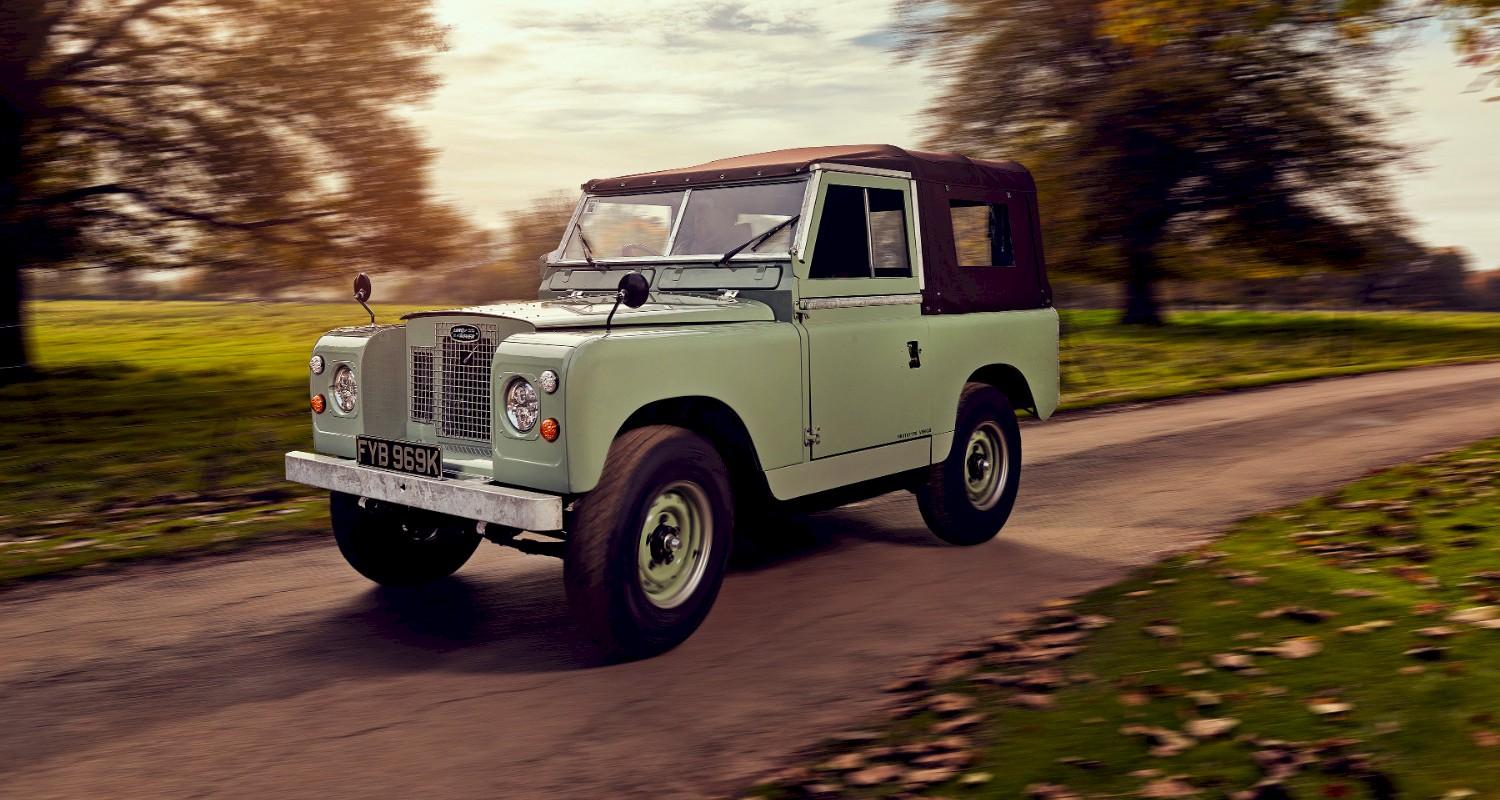 Everrati Automotive has partnered with Henry Poole & Co – one of Savile Row's oldest and finest bespoke tailors – for the Concours on Savile Row event, which takes place this week between June 15 and 16.
Everrati's electrified Land Rover Series IIA will be showcased outside Henry Poole & Co's store on Savile Row. You'll also be able to visit Henry Poole & Co's store at 15 Savile Row to discover more about each brand.
The Everrati Land Rover has a 60kWh battery pack, a power output of 150bhp and 300Nm of torque. Range on the electrified classic is up to 150 miles.
Available in both handmade Mohair Soft Top or Safari Hard Top format, body panels and wheels can be specified in a wide range of colours. Inside, endless combinations of bespoke extras such as teak decking in the rear section, high-end audio systems and air-conditioning, together with sustainable automotive leather supplied by Scotland's Bridge of Weir.
"We are delighted to be partnering with Henry Poole & Co for this unique event in the heart of London that will bring together the very best of two worlds: that of automotive and bespoke tailoring," says Justin Lunny, Founder and CEO, Everrati Automotive Limited.
"I have admired Henry Poole & Co for many years and can personally attest to the unmatched quality of their tailoring, so it is exciting to be collaborating with a fellow group of highly skilled craftspeople who are truly passionate about their creations. Our electric Land Rover Series IIA model is the perfect complement to the event that showcases our in-house capabilities of creating highly customisable, zero-emission vehicles for the 21st century." Lunny followed.
BROWSE OUR ELECTRIC VEHICLE CHARGING CABLES
Whether you're looking for a replacement cable or a spare, we have a
range of charging cables
to suit anyone's charging need
"
"The art of craft tailoring gives timeless creations comfort and quality for years to come. As we use all-natural fabrics and trimmings in our construction, all-round sustainability is ensured," says Simon Cundey, Managing Director, Henry Poole & Co.
"Taking the iconic design of the Series IIA Land Rover - once championed by Sir Winston Churchill with Henry Poole & Co being his chosen tailor – there is no better way to celebrate Savile Row Concours than with Everrati's new cutting-edge, redefined model. We look forward to seeing you at number 15, Savile Row." Cundey continued.
Concours on Savile Row is free to attend, and features 32 cars from the dawn of motoring to the present day. More details can be found on Concours website.