EV rapid charging to be improved on UK's motorways with stored energy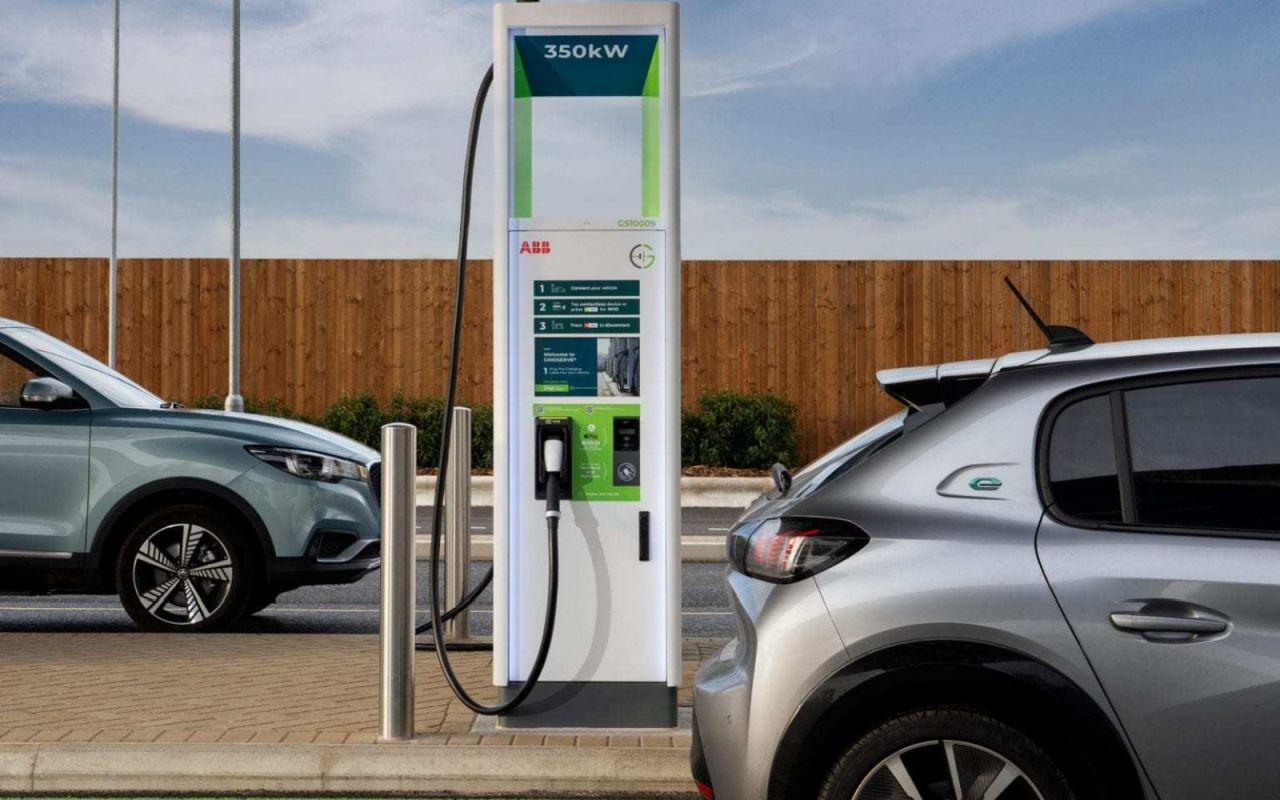 National Highways prepares to invest £11 million into energy storage systems to improve rapid charging infrastructure.
Rapid EV charging on Britain's motorways looks set to be improved considerably over the next two years as National Highways gears up to invest £11 million into around 20 energy storage systems (ESS).
The ESS will initially be located at service stations where the grid supply is not adequate enough on its own. The stored energy will be collected during quiet periods, so when charging EVs reaches busy peaks the ESS will provide additional power from reserves to provide rapid charging.
Interested suppliers are currently in talks with National Highways to discuss installing energy storage systems, which hopefully will be operational during the next two years.
The extra rapid charging facilities that will benefit from stored energy is all part of the plan laid out by the Government, which aims to have at least 6,000 rapid chargers in place on the UK's motorway network by 2035. That's in addition to over 5,000 rapid chargers already dotted around the UK, with the Government's plans specifically targeting motorways.
Head of energy for National Highways, Malcolm Wilkinson said: "Whilst we have limited control over the number of petrol and diesel cars on the network, by supporting the expansion of the rapid charge points network, we hope to increase EV drivers' confidence for all types of journeys, both long and short.
"These new Energy Storage Systems and the rapid chargers they supply will ensure that motorists are unlikely to be caught without somewhere to charge, which is a fantastic move for drivers and the environment accelerating the speed in which we transition to new electric vehicles."
Transport Minister Trudy Harrison said: "Our vision is to have one of the best electric vehicle infrastructure networks in the world and we want charging to be quick and easy for all drivers. This additional investment will ease drivers' range anxiety as we continue to power up the green revolution."
Plus, The Rapid Charging Fund is also planning to add its support in helping to fund upgrades to rapid charging points when they say, "it becomes prohibitively expensive and uncommercial".
Image: GRIDSERVE