Electric Mustang to debut at Salon Prive London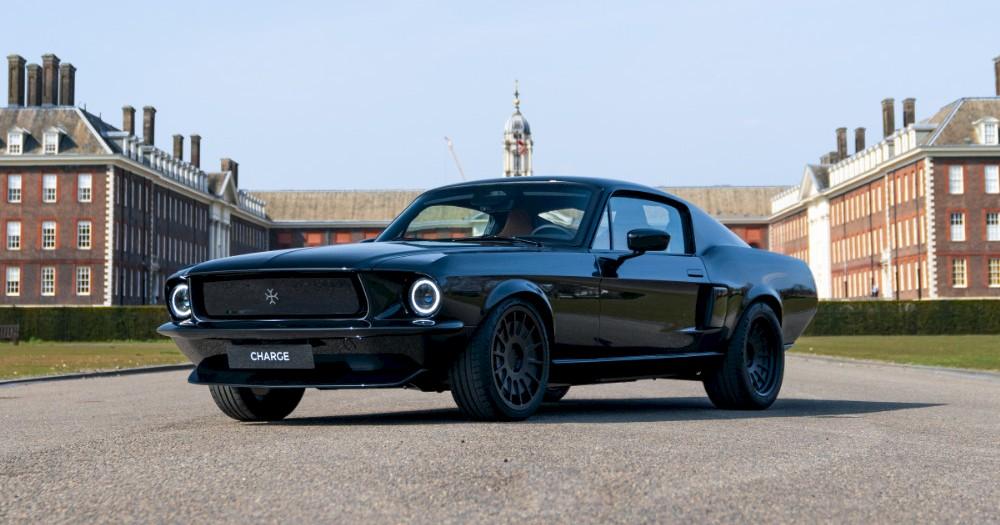 A production-ready version of Charge Cars' Electric Mustang is due to make its global debut at the first Salon Prive London event.
This handbuilt machine blends a new, steel 1967 Fastback Mustang bodyshell with composite panels and a 64kWh battery. It can churn out 536bhp and 0-62mph takes 3.9 seconds.
The prototype first made its display at Salon Prive's established late summer event three years ago, and now showgoers will be able to see the car close up, including an interior that's said to be "an ultra-modern environment that's in sync with the vehicle's iconic design".
The Electric Mustang is claimed to have a range of 200 miles and can be rapid charged at 50kW. Just 499 are expected to be built using proprietary software and hardware technology from Arrival. "We truly believe we have created something unique in the EV world.
A brand new, hand-built design icon that gives our customers a genuine emotional connection with their car. Cutting edge technology, zero-emissions but now with heart and soul." said Mark Roberts, Chief Creative Officer of Charge Cars. "This is just the beginning for us at Charge Cars." he continued.
Electric Juice Network
Use hundreds of Europe's most popular charging networks all with one card using Octopus Electric Juice.
Sign-up using our link
and you'll even get £5 worth of charging on us!
When can I see it?
Salon Prive London is the sister event to the well-established Salon Prive luxury garden party that's become a fixture of the late summer classic event scene. Taking place at Royal Hospital Chelsea between April 21 and 23, it's a new concept in the Concours arena, with all the cars vying for awards available to buy. More details can be found at www.salonprivelondon.com