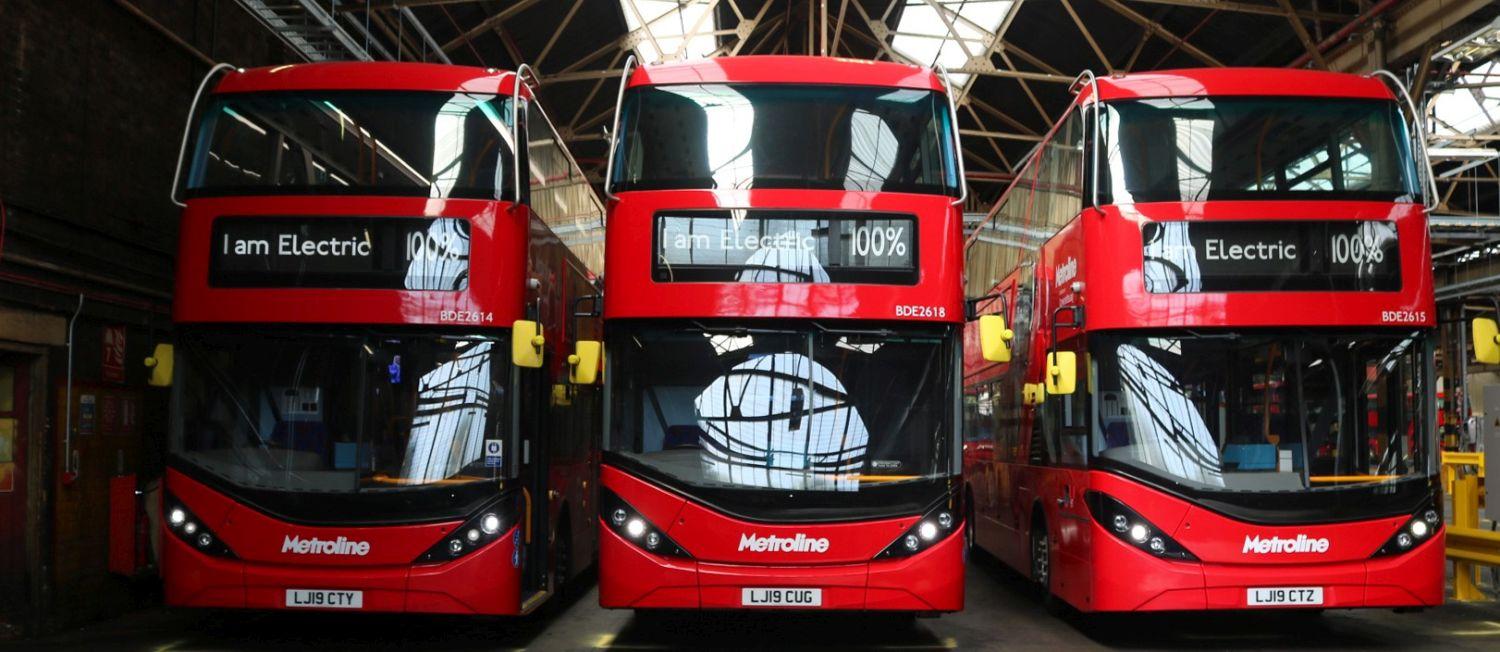 Electric bus is the UK's first to be solar-powered
---
Five Enviro 400 EV zero-emission double decker buses to go into park and ride service
The Stourton park and ride in Leeds has recently taken delivery of five Enviro 400 EV zero-emission double decker buses, making it the first solar-powered park and ride service in the UK.
The buses were built and supplied by Alexander Dennis Limited (ADL) and BYD UK for First West Yorkshire, under contract with West Yorkshire Combined Authority, who successfully secured funding from the Department for Transport's Ultra-Low Emission Bus Scheme. The Enviro 400 EV measures 10.8 metres and features 69 seats on board. These new electric buses will have a range of up to 160 miles on a single charge thanks to its cobalt-free BYD iron-phosphate batteries.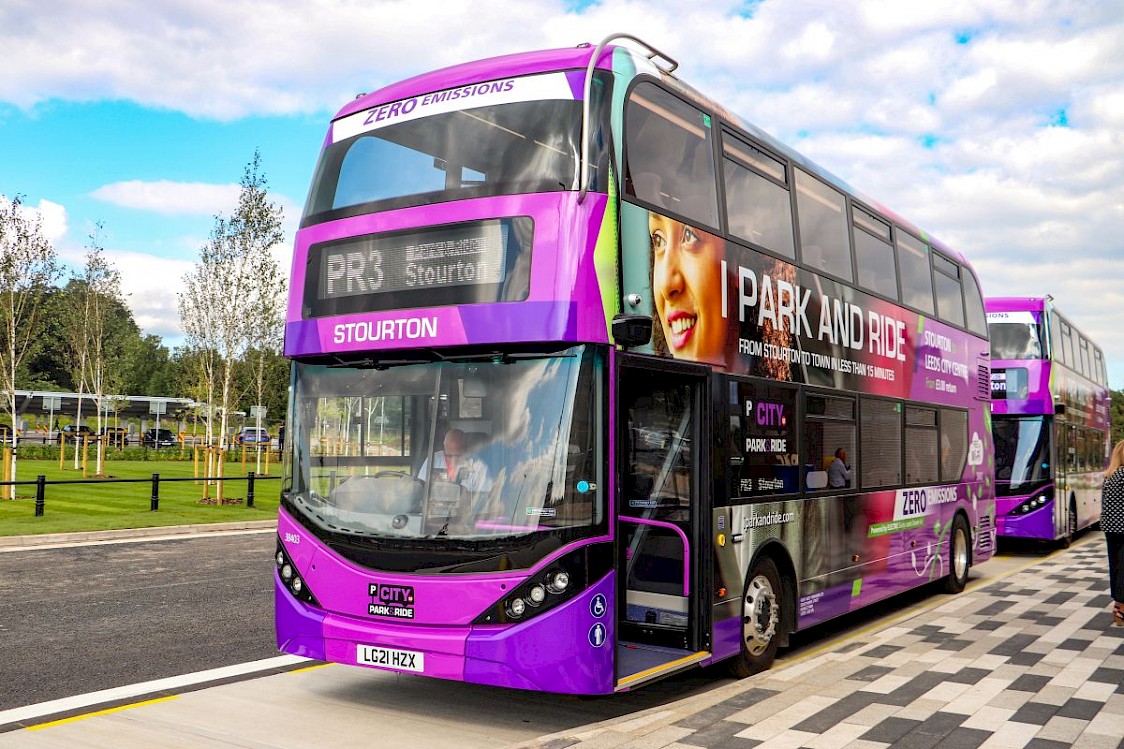 The new Stourton park and ride station now has 45 solar panels that covers an area the same size as 18 tennis courts and will generate enough energy to power the site's entire electrical needs through a battery storage system. The site also boasts 26 fast EV charging ports, four rapid chargers and 1,200 parking spaces.
Managing Director of BYD UK, Frank Thorpe, said: "Our combined effort will make a real difference, offering safe, quiet, comfortable transport for park and ride users, and removing hundreds of C02-emitting cars from the road every day – a better deal for everyone."