e-tron S and e-tron S Sportback joins Audi's electric ranks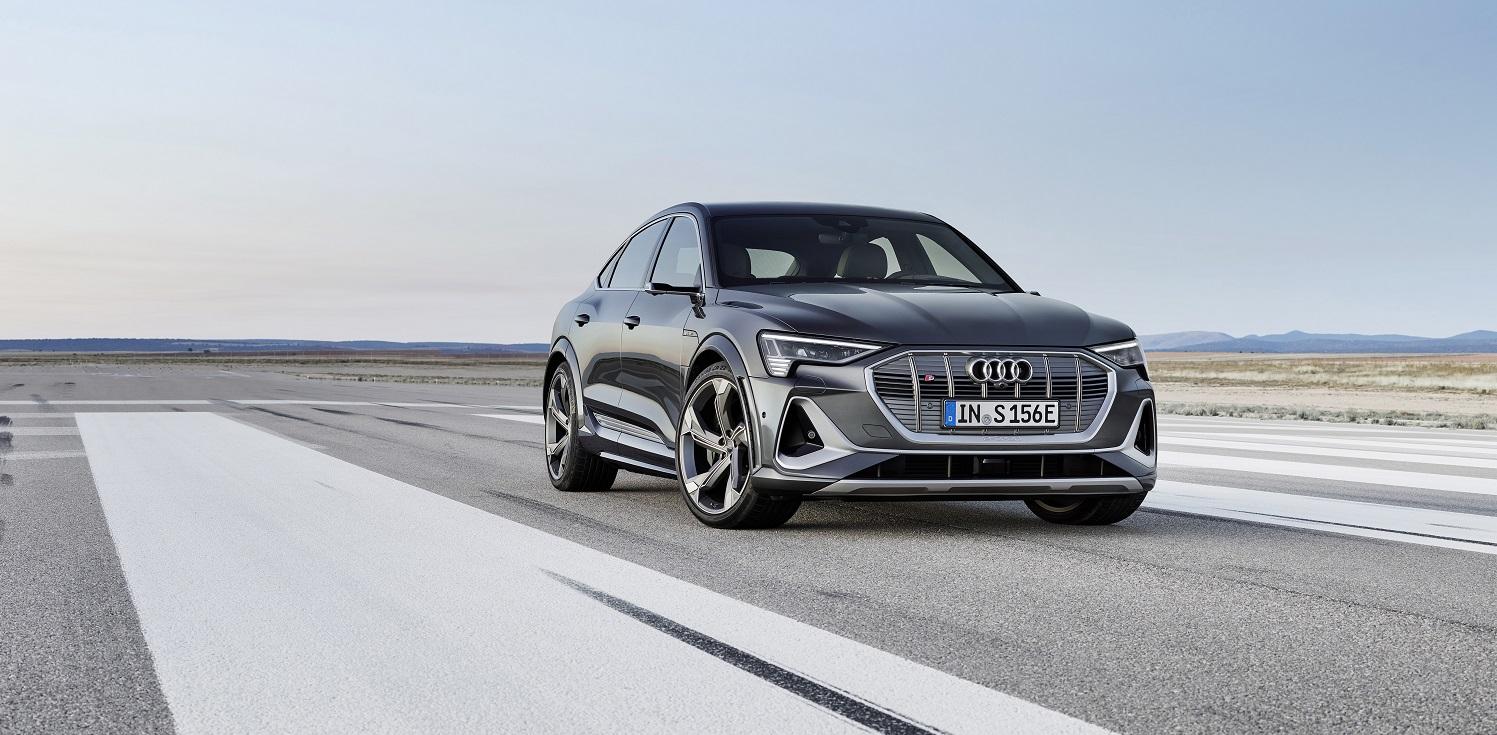 Audi has expanded its e-tron range with two new flagship 'S' models, priced from £87,000.
It's the first time Audi's prestigious 'S' badge has made it on to one of its electrified cars, with the e-tron SUV taking the honour.
What's new?
SUV styling. Sportscar speeds.
Audi claims the e-tron S and e-tron S Sportsback are the first "volume cars" to use three electric motors – one for the front and two for the rear.
When operating together they produce an eye-watering 496bhp and 973Nm of torque although you'll need to be in boost mode which only last for eight seconds.
Nonetheless, that translates to 0-62mph in just 4.5 seconds and a top speed of 130mph which is impressive for such a heavy car.
Less range
The performance of the new e-tron S and e-tron S Sportback means range takes a slight hit, reducing to 223 miles and 226 miles respectively compared to the standard e-tron 55's range of 271 miles.
Clever motors = controlled drifts
To keep the e-tron S versions efficient when you're just cruising, only the rear motors will be in use. The front motor is called upon when more performance is needed, but it can also be used predictively if traction is broken, giving you more grip.
Audi even says that this tri-motor system allows the driver to perform "controlled drifts" because the drivetrain has a more "pronounced rear bias". Simply set the stabilisation control to "Sport" and the handling to "dynamic" if you're feeling brave.
Smart suspension
To complement the sharper handling of these e-tron S cars, the suspension has also been tuned and can vary the ride height by 76mm depending on the situation or driver specification.
Styling
The cars look wider because in fact they are – 5cm to be precise. The wheel arches are also 23mm wider, while the rear diffuser nearly spans the entire width of the car.
The S silver detailing can be seen on the front and rear, while the trademark aluminium exterior mirror housing are also present – just so everybody knows you're driving the e-tron S and not the "bog-standard" one.
While both cars are aerodynamically impressive, the Sportback wins out here due its shape resulting in a drag coefficient of just 0.26.
If you order either e-tron S before the end of 2020 then you'll receive a free 12-month subscription to Audi's charge point service, which will also include £150-worth of electricity.