DPD to trial Volta Zero delivery trucks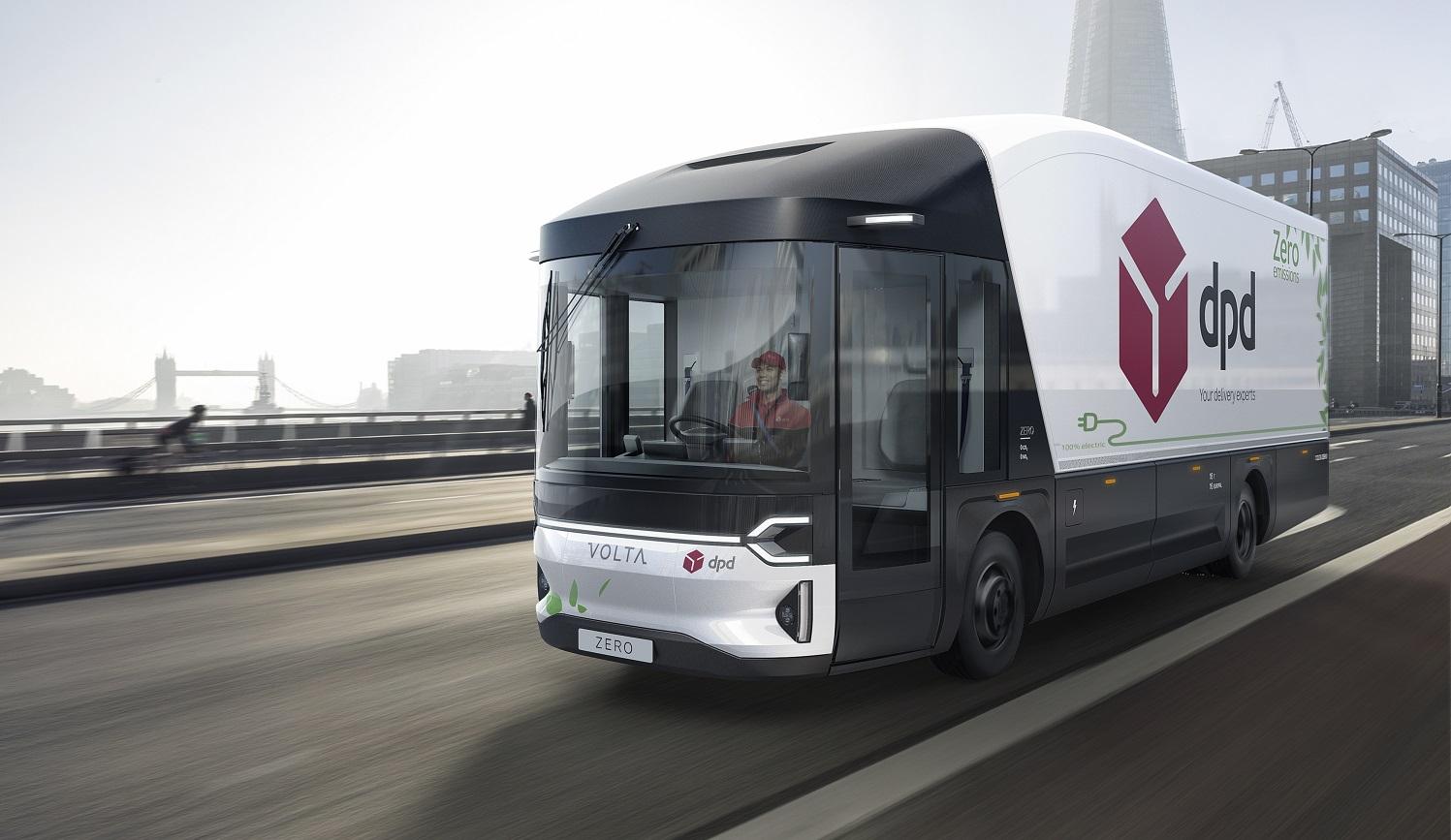 DPD, one of the UK's largest delivery services, will soon begin trials of the Volta Zero – a 16-tonne zero emissions truck.
The Volta Zero is a from-the-ground-up fully electric delivery truck designed and produced by Scandinavian start-up Volta Trucks.
The purpose-built electric Volta Zero is a 16-tonne vehicle designed for inner-city freight deliveries. With a range of between 95 and 125 miles, it is aiming to replace the urban delivery vehicle we see on a day-to-day basis, which Volta says will eliminate an estimated 180,000 tonnes of CO2 emissions by 2025.
DPD will be trialling the Volta Zero within London's ULEZ (Ultra Low Emissions Zone), with a focus on the area of Westminster where the company is also developing its "micro-depot" strategy.
Olly Craughan, CSR general manager at DPD said: "The vehicle is an ideal fit for our Urban Logistics strategy; and the fact that it will be the most sustainable commercial vehicle is a fantastic achievement too, and mirrors our own strategy to be the UK's leader in sustainable delivery."
Rob Fowler, Chief Executive Officer of Volta Trucks, added; "As the world's first purpose-built full-electric large commercial vehicle, the Volta Zero was specifically designed to deliver parcels and freight in inner city locations where today's air quality and noise pollution challenges are at their worst."