Details revealed for all-electric Citroen e-C4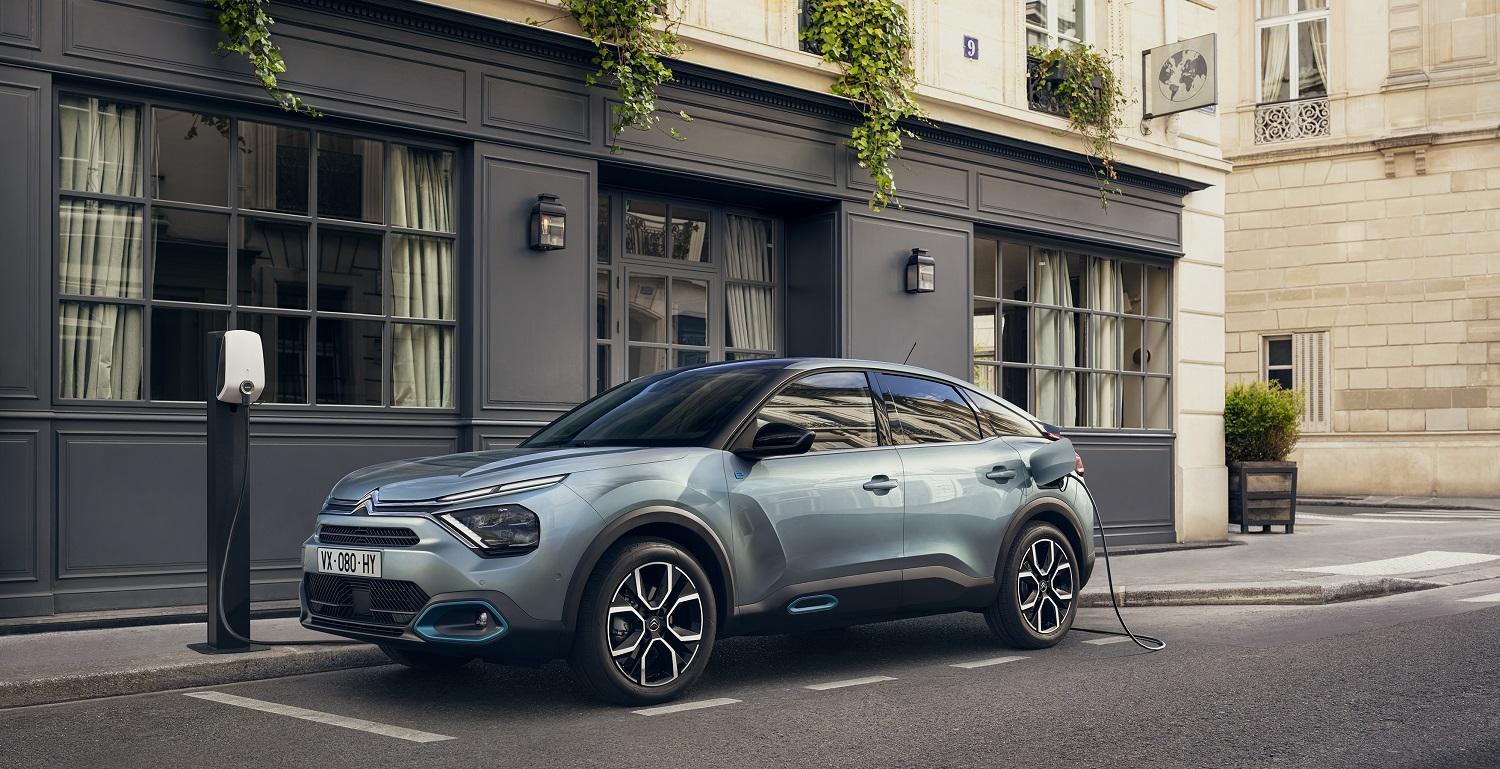 The new Citroen e-C4 has been fully unveiled alongside petrol and diesel variants.
Citroen teased the new electric C4 earlier in June with a handful of images, but now we have firm details – although price is yet to be confirmed.
Watch our video summary or scroll down for full written details:
What is it?
The e-C4 is Citroen's first fully electric family hatchback and is part of the 10th generation of Citroen compact cars, following the likes of the C4 Cactus, C4 and Xsara.
Key features
New design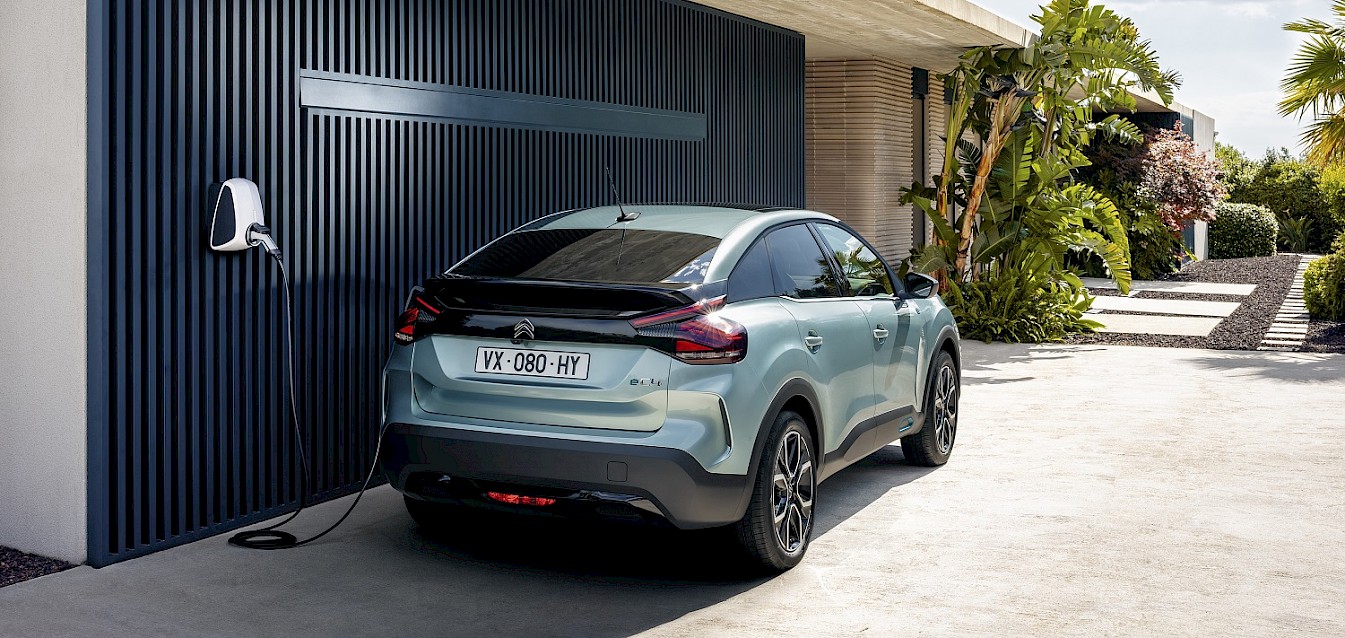 The new Citroen e-C4 shares the taller look with the C4 Cactus predecessor but otherwise it has adopted the SUV style as is the fashion now.
Citroen says it is going for a more "assertive" and "muscular" look with the e-C4. There are also coupe-like styling elements with a long sloping roof towards the back of the car.
The ride height should offer a good eye-level view when driving. At 4.3m long, there should a decent amount of space for passengers.
If you like customisation then Citroen has you covered with 31 exterior colour combinations and six interior "ambiences" to choose from.
There's also the option of 18-inch Diamond cut crosslight alloys which are exclusive to the electric version of the C4.
Comfort is a priority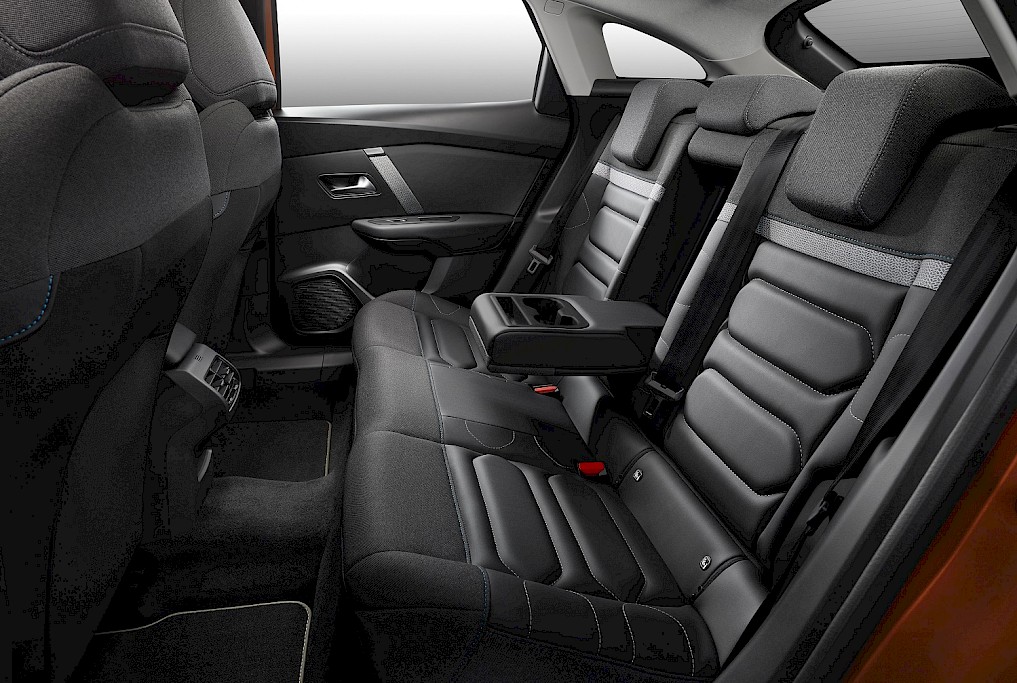 Citroen keeps banging the drum about its Advanced Comfort programme, but the features on the e-C4 are aiming to support that claim on the real thing.
The suspension features Progressive Hydraulic Cushions and what Citroen calls Advanced Comfort seats. So far, so good.
It also claims best-in-class knee room for passengers in the back. Not a headline-grabbing feature, but one that's really important for families.
There's also an electric panoramic sunroof so plenty of light will flood the cabin, helping to make the experience even more soothing.
BEV "inserts"
Staying closer to the ground, the e-C4 features a durable matt black bumper skirt, which should be good for those little bumps and scrapes.
Although, bizarrely, Citroen says the electric e-C4 features "unique inserts" at the rear where the chrome exhausts on the petrol and diesel version would be.
Driver interface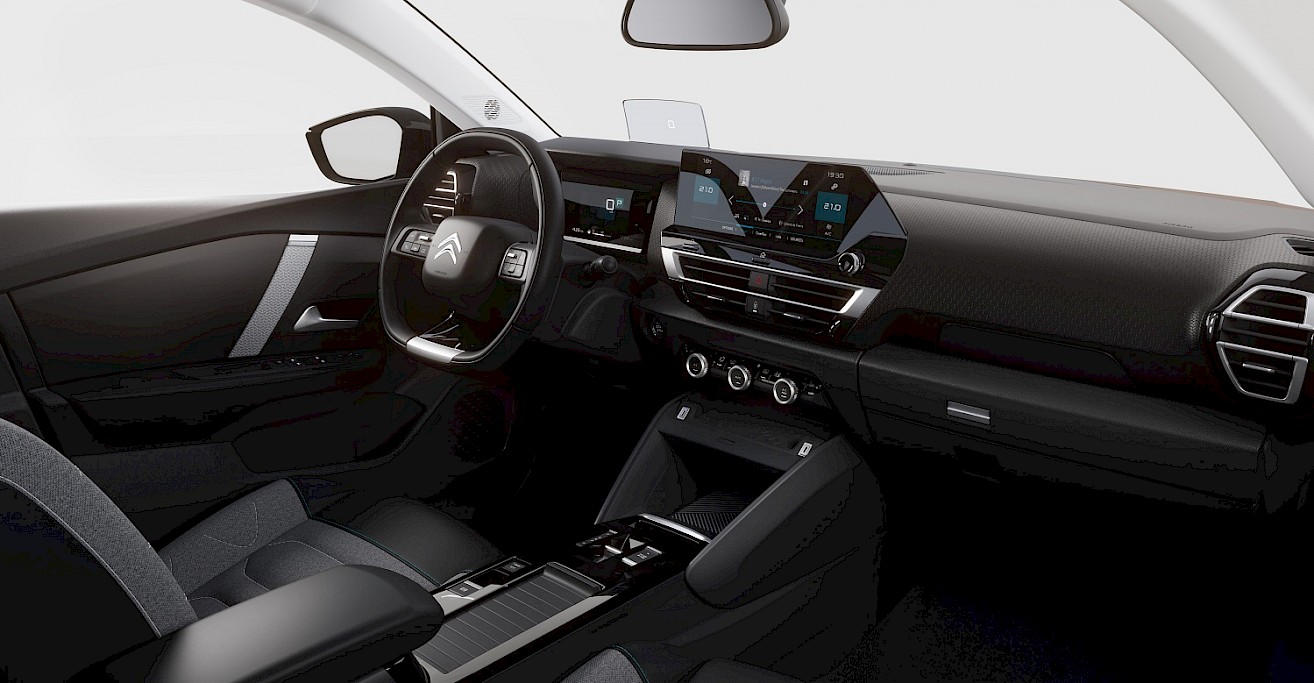 Drivers are presented with a high-definition digital instrument panel and has white mood lighting surrounding it, which Citroen says creates a floating effect. Proof will be in the pudding, but the colour heads-up display should certainly help with keeping your attention on the road ahead.
There is also a 10-inch touchscreen where you can access the main menus and infotainment system. As with other Groupe PSA cars, the central touchscreen has not entirely replaced physical buttons, so you'll still be able to turn the heating up or down without using the screen.
Battery, range and performance
The e-C4 has a 50kWh battery pack which is good for 217 miles on the WLTP testing procedures and there's also an eight-year or 100,000 mile warranty on the battery.
It has a total output of 136hp or 260Nm of torque, which results in a 0-62mph time of 9.7 seconds. Not exactly a flyer, but plenty for a family car and the instant response from the electric motor should make it feel much quicker at low speeds.
Charging at home using a 7.4kW charge point will take around 7.5 hours from empty to full although the reality is you'll top-up every few days overnight. You can upgrade to an 11kW on-board charger which would allow to take advantage of three-phase charging at home (if you have it) as well as more powerful AC public chargers.
Speaking of which, the e-C4 also has a CCS connection for use with public rapid chargers up to 100kW, which will give you an 80% charge in about 30 minutes.