Cupra el-Born: the electric hot hatch that has everybody talking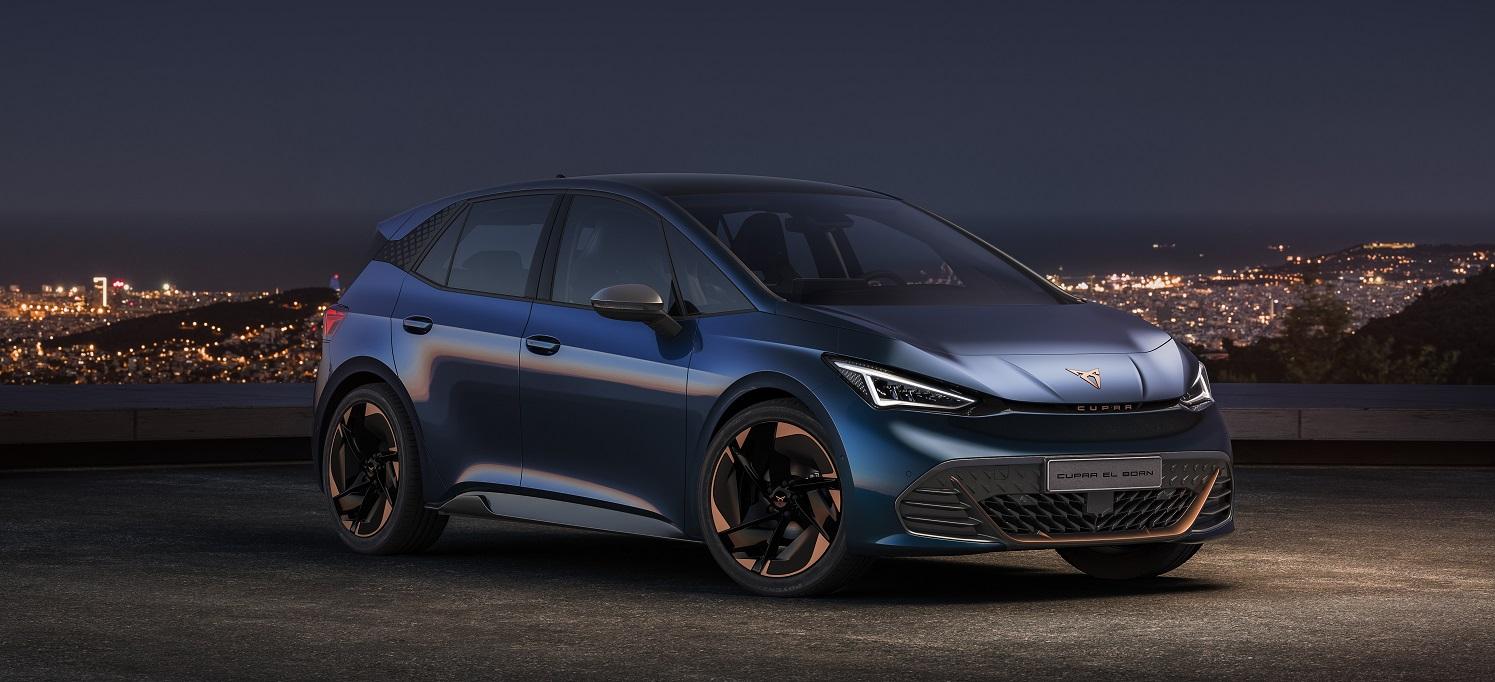 The brand-new model from Cupra, Seat's performance brand, will be an electric hot hatch with a 0-31mph time of 2.9 seconds.
It was expected that the el-Born would be launched by Seat seeing as it is owned by Volkswagen and the car would be based on the upcoming VW ID.3.
But it's now being spearheaded by Seat's performance brand Cupra. And that's no bad thing because this thing looks really sharp. After the reveal in the mainstream automotive press, Twitter and Instagram (the true barometer of car popularity, of course!) were awash with pictures and comments about the new electric hot hatch.
Watch our video summary or scroll down to read the full story:
What is it?
As mentioned, the el-Born is an electric hatchback based on Volkswagen Group's MEB platform – the same platform that the ID.3 is built on. It will also be made at the same Zwickau plant in Germany.
But being a Cupra, it is much sportier and quicker, so it comes with more street cred.
The look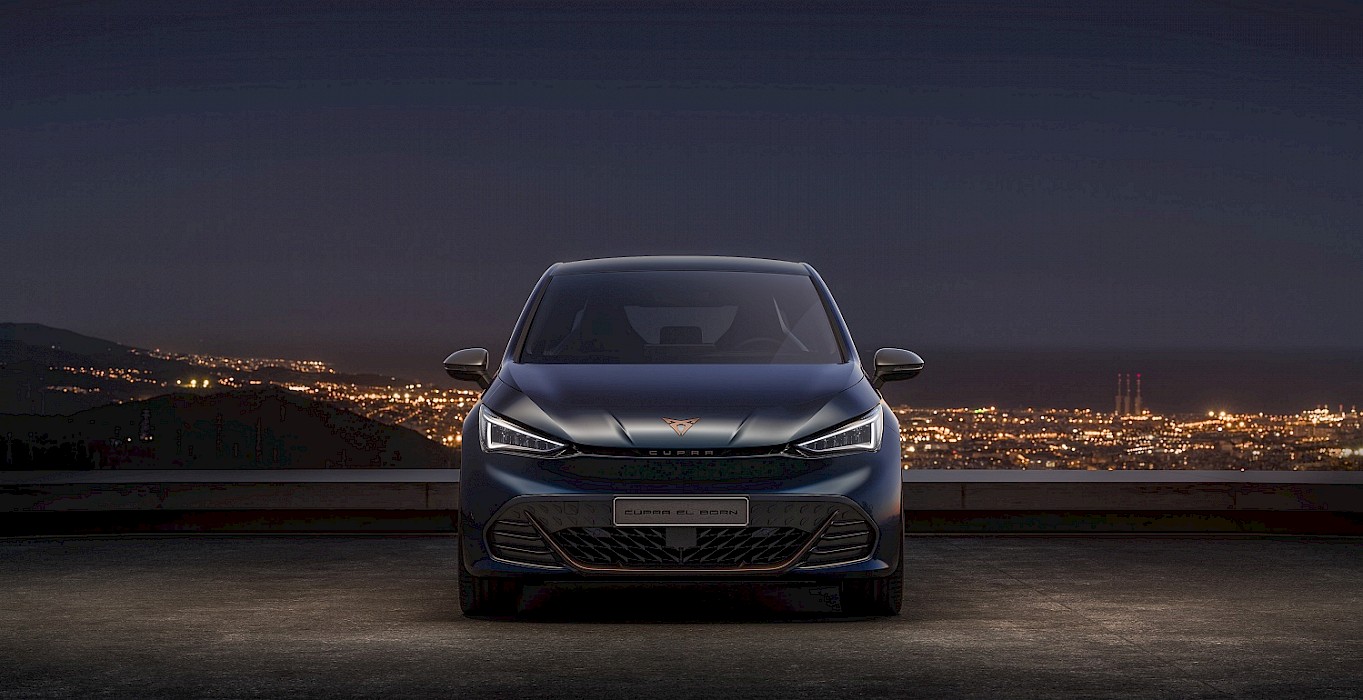 There isn't much to say other than the first images of the Cupra el-Born are simply stunning. We really hope real thing is as gorgeous as it first appears.
The images released show the el-Born off in a fantastic blue with what looks like bronze or copper-coloured detailing.
Despite being electric and not needing a traditional grille, the el-Born does appear to have retained a more conventional look on the front end but this may well appeal to existing buyers of Seat and Cupra hot hatches.
Performance and range
No hot hatch is complete without a quick getaway off the line. We don't have a 0-62mph time, but we do have a 0-31mph time of 2.9 seconds.
The original el-Born concept promised a 0-62mph time of 7.5 seconds, so that sounds about right. Unless you're on a track, which is really where a hot hatch should shine, then that 0-31mph time will easily see you through and give you plenty of thrills and spills on the road.
Of course, handling is a huge part of the fun in any hot hatch, but we'll have to wait until we get our hands on one.
Range is an impressive 310 miles on a single charge courtesy of the 82kWh battery pack. Plus, Cupra says you'll get 161 miles of range back in 30 minutes when using a public rapid charger.
Interior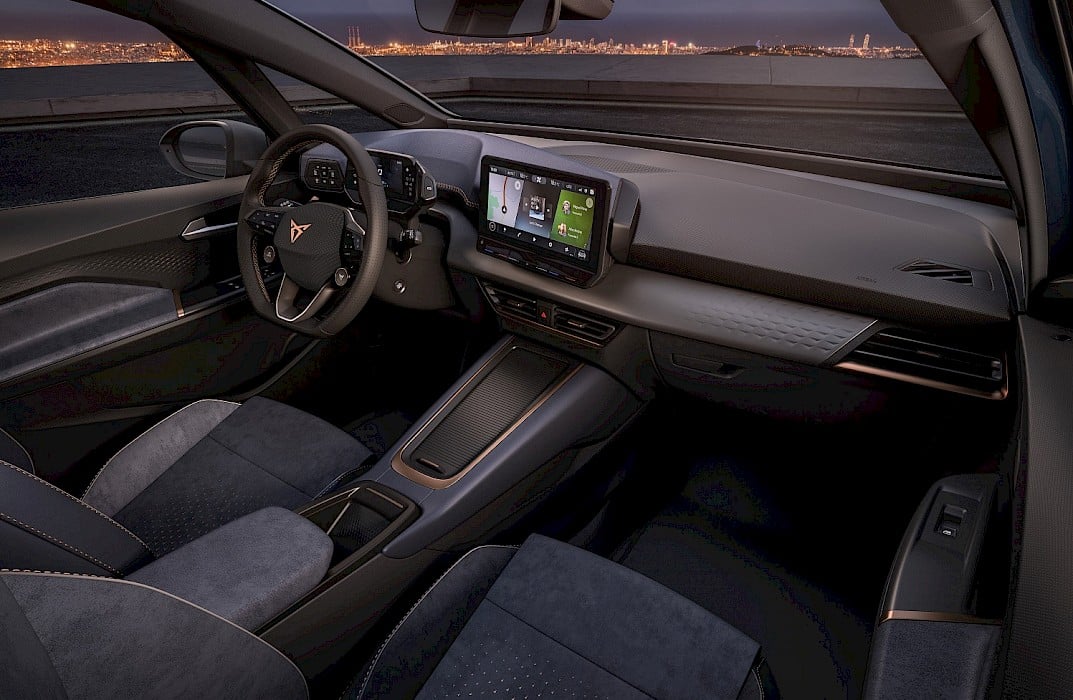 The Cupra el-Born features the same augmented heads-up display that is coming in the ID.3, as well as having "full connectivity" – so, expect Bluetooth, Android Auto, Apple CarPlay and more.
Being a sporty car, you also get sporty bucket seats, the new Cupra steering wheel and various accessible buttons – all of which are high quality, sustainably sourced materials according to Cupra.
The Cupra el-Born should launch in 2021. No word on price yet, but we'll bring you more details as we have them.