Citroen has an electric nine-seater on the way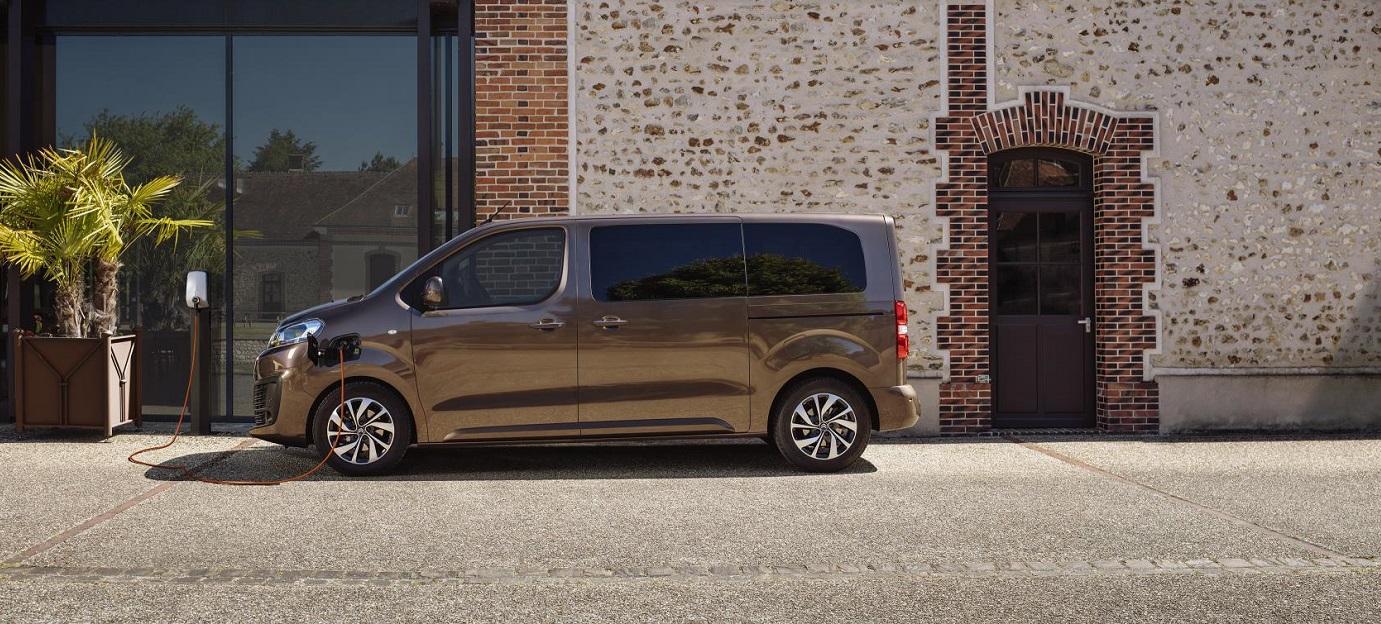 Citroen has unveiled a 100% electric version of the SpaceTourer with up to 143 miles of range.
Citroen has a long history of MPV and other utility vehicles with the Picasso perhaps being one of the most popular and visible on UK roads.
Now it has revealed an all-electric version of its nine-seater MPV called the E-SpaceTourer. Available towards the end of 2020, the new E-SpaceTourer has a 50kWh battery with a WLTP range of up to 143 miles.
In terms of styling, the E-SpaceTourer is pretty similar to its combustion engine counterpart although the charging port, alternate grille and monogrammed "e" on the front and rear of the car are the only things that really indicate its electric underpinnings.
The E-SpaceTourer provides 136hp or 260 Newton Metres of torque with a max speed of 80mph. As with many EVs, this Citroen MPV has three drive modes – Normal, Eco and Power – which adjust how responsive the electric motors are and how much torque is available.
In addition, regen braking also has two modes – standard mode will feel closer to braking in a "conventional" car, while the enhanced braking mode provides increased deceleration when lifting off the accelerator pedal. This kinetic energy is then recouped into the battery.
Charging is taken care of by a Type 2 charge port and can take advantage of 11kW AC charging, although this required three-phase power, so most homes will be restricted to the standard 7.4kW.
At this rate, the E-SpaceTourer will take around seven hours to charge from empty to full.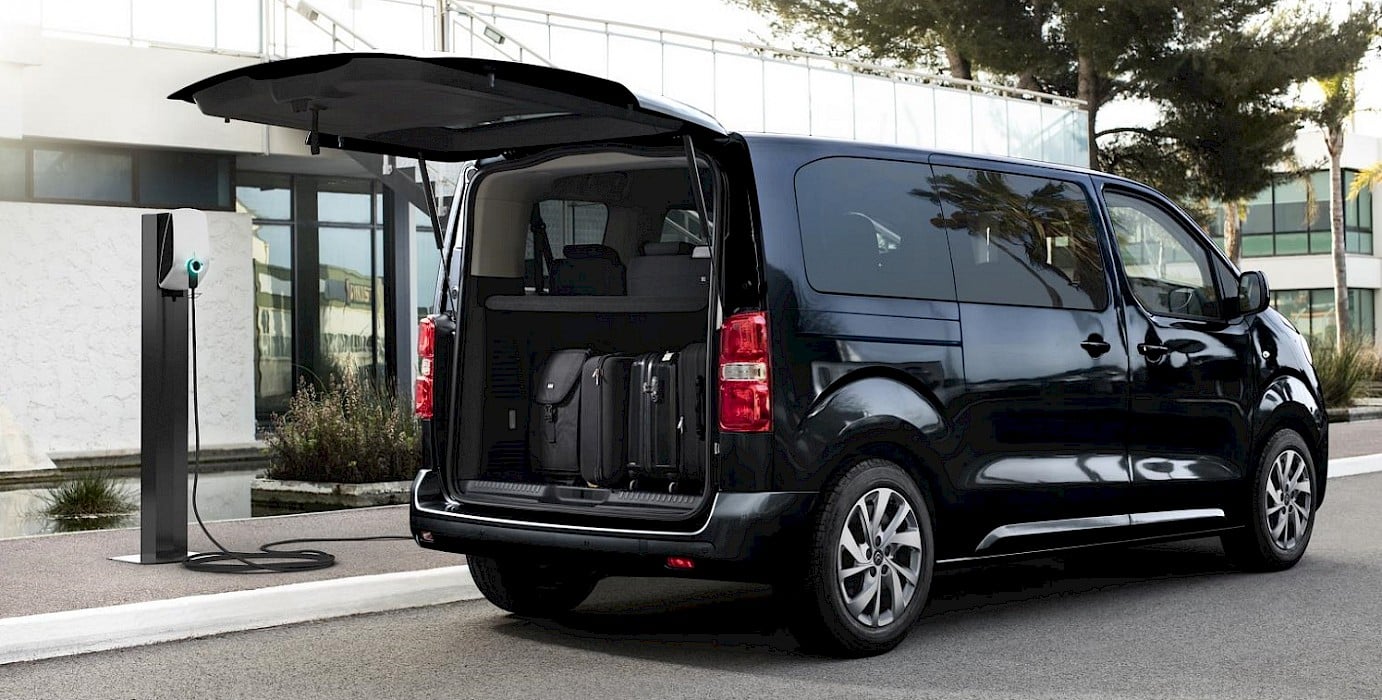 The Citroen E-SpaceTourer also has a CCS port for rapid charging up to 100kW, which means a 10-80% charge in around 30 minutes.
At 4.95m in length, Citroen has designed this MPV to have a modular layout. The sliding and removable seats mean a seven, eight and nine person configuration is possible, so you can prioritise people carrying or cargo capacity.
There is no confirmation on price just yet, although it's expected to be in the region of some of the diesel-powered variants at £40,000.