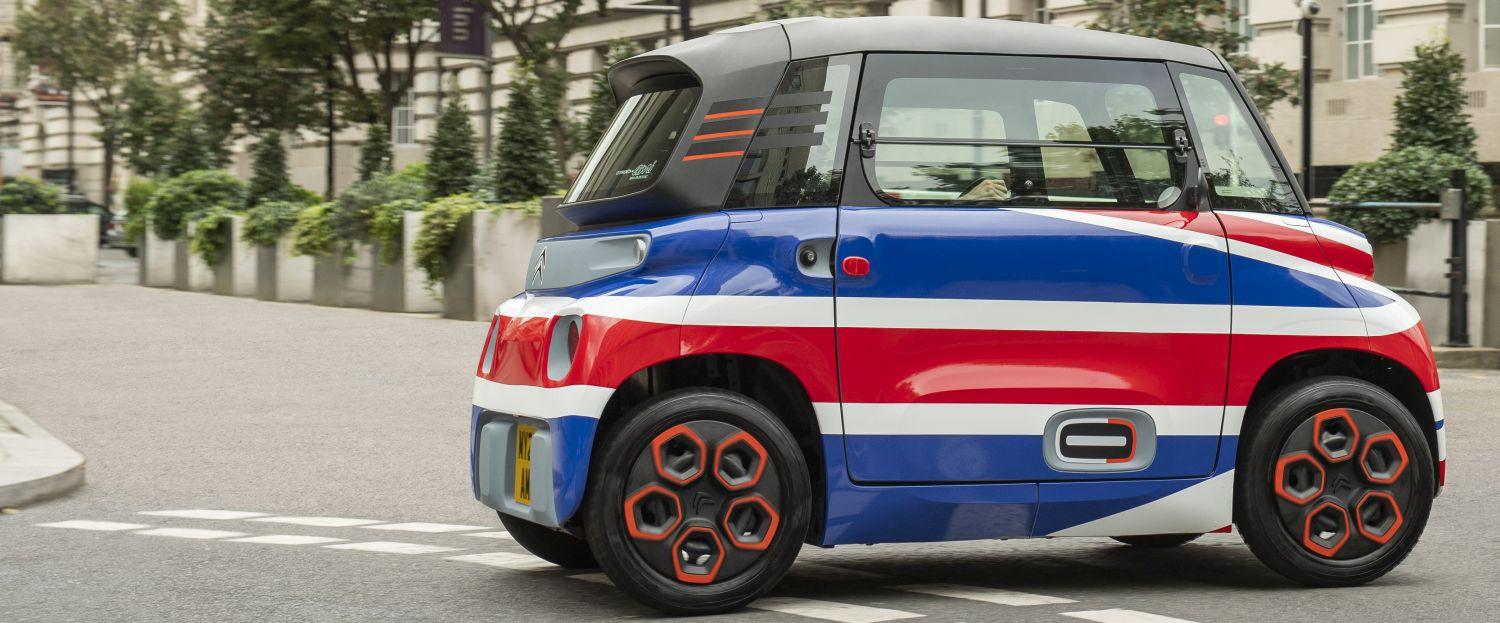 Citroen AMI UK launch given the green light for spring 2022
23rd Sep 2021 Paul Fenech
---
Due to unprecedented customer demand, Citroen's all-electric microcar - the Ami - will be heading to the UK with more than 12,000 customers already registering an interest.
UK customers who have registered an interest in the Citroen AMI are now able to join a queue to secure the vehicle with a refundable reservation fee of £250. On Monday September 27, the reservation system will then be opened to everyone.
Since its release in 2020, the Citroen AMI has created a huge amount of interest around the world. After impressing industry experts and winning accolades at the GQ Car Awards (Microcar of The Year) and Auto Express New Car Awards in 2021 (Technology Award), a growing number of admirers in the UK are delighted to learn they can soon get their hands on it after Citroen revealed its UK debut will be in the spring of 2022.
Regarded as an eye-opening breakthrough for Citroen, the 100% EV emits zero-emissions and is powered by a 5.5kWh battery that will recharge in just three hours. With a range of 46 miles and a top speed of 28mph, it's a true modern solution for getting around cities and urban areas.
Head turner
Drivers in London will be particularly interested as the AMI's credentials give it exemption from Congestion and Ultra-low Emissions Zone (ULEZ) charges. The deal-breaker for many, though, must surely be its manoeuvrability too. A length of just 2.41 metres, combined with an incredibly tight turning circle, makes it even more appealing when navigating around congested streets and tight parking spaces.
Of course, its quirky side will also be pleasing for many, and you can certainly expect space to be minimal. There's enough room for a driver, a passenger and a single small item of luggage. The interior is heated and thanks to the panoramic glass sunroof, it's totally flooded with light. Buyers will also have access to a wide range of personalisation features such as colourful accessory packs too. However, all customers are reminded the AMI will be adapted for the UK but will remain left-hand drive. This will allow for a kerbside exit for the driver when parking at the roadside in a busy city centre.
MD of Citroen UK, Eurig Druce, said: "I am absolutely delighted to announce that the Citroen AMI is launching in the UK. With cities and urban areas introducing stricter limits for vehicles, and people demanding new mobility solutions, AMI shows once again how Citroen is adapting to meet the demands of modern times. Citroen AMI is a new all-electric mobility solution for the UK that's totally unique, fun, exciting and accessible to all."
A full UK driving licence is required, as with any other traditional passenger car.