Citroën Ami EV buggy makes us want to order one now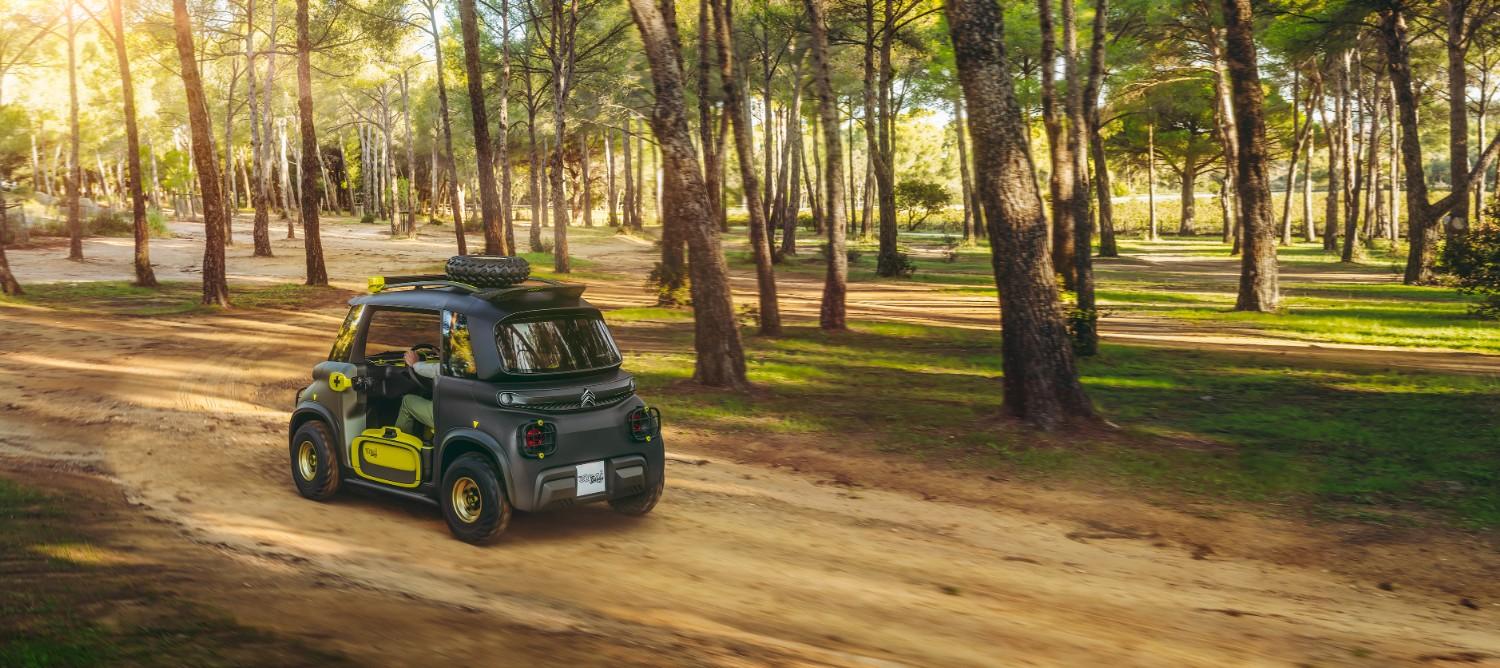 Citroën has revealed the My Ami Buggy – an all-electric vision of what a beach buggy could be like.
The regular Ami doors have been junked and replaced by transparent rainproof panels for use in bad weather (or the British coast most of the year), which brings to mind the Citroën Méhari. These clear panels are fitted with zips to enclose the passenger compartment, while high-level 'curtains' can be removed and stored behind the seats.
On the exterior, the cute little Ami is beefed up with front and rear bull bars and protective headlight grilles – just in case Jaws fancies a French delicacy. There's also an LED light bar on the roof, which can be used as diffused light and sound bar for camp fire fun.
So, you want one?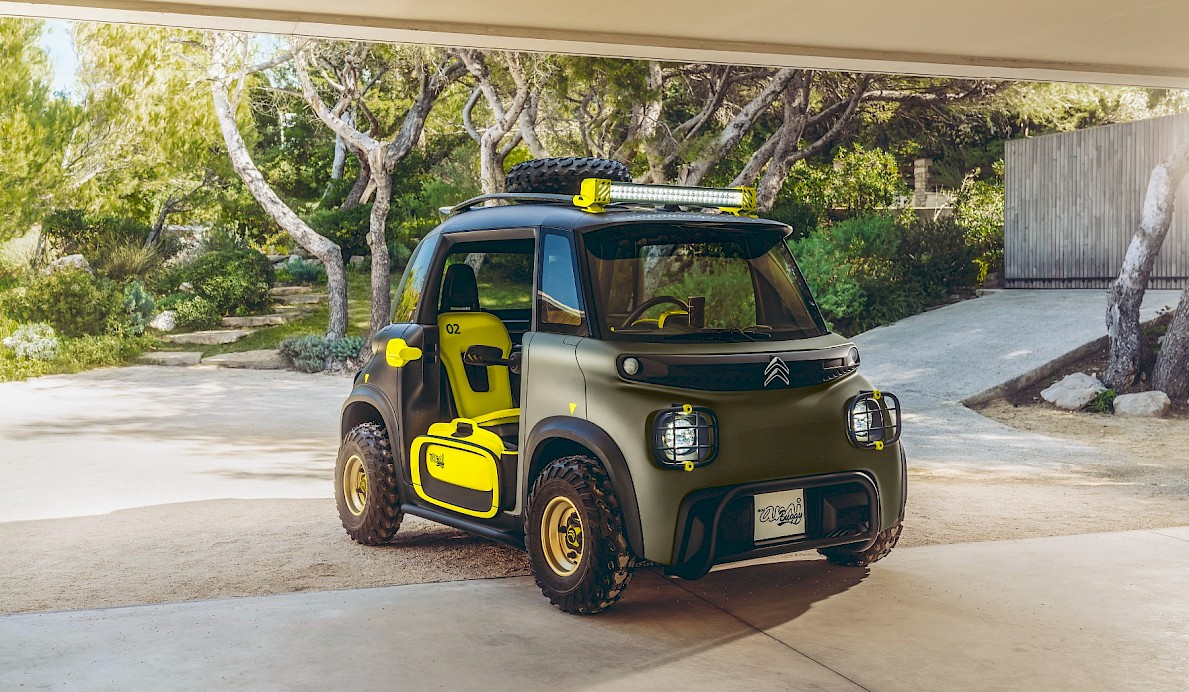 Well, who wouldn't, even if the weather outside is chillier than the atmosphere in Downing Street. While there don't appear to be any plans to put the My Ami Buggy into production, certain elements that have made their debut on the concept are likely to filter down to future production versions. For example, Citroën has developed a smartphone clamp for the car, while the external mirrors can be adjusted thanks to a ball-joint mechanism incorporated into the design. There are also holders for cameras and other devices, with a built in trigger.
There's also a 'bum bag' that attaches to a magnet in the centre of the steering wheel, and a 'sailor's bag' with a flap under the dashboard. The seats have also been made more supple – useful for when the going gets rocky on Southend beach.
While the My Ami Buggy isn't coming to a Citroën dealership near you any time soon, it has got us thinking of summer trips away. Would you buy the Buggy, given the opportunity?