Is this "Smart E-Home" the home of the future?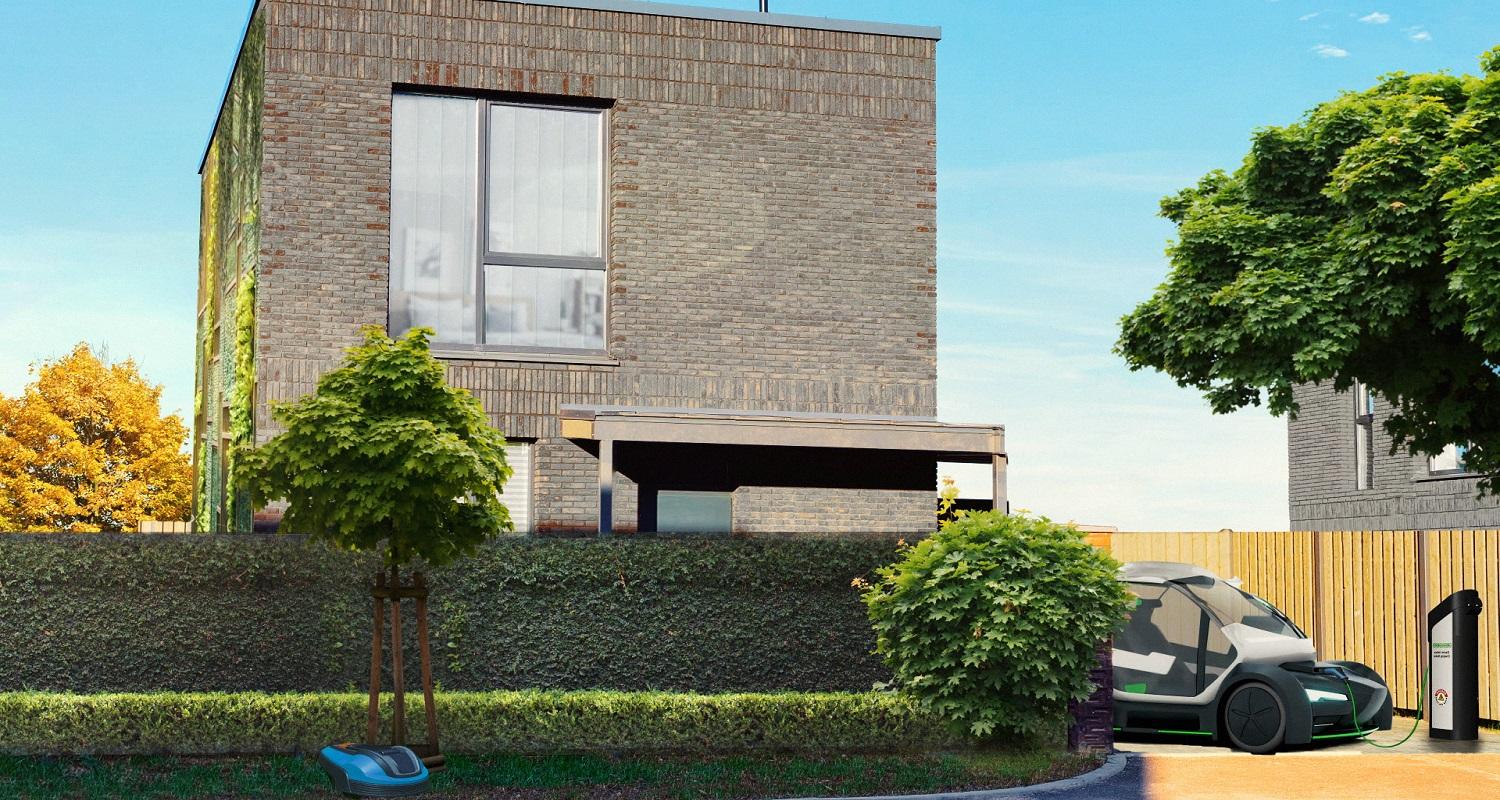 Experts have come together to visualise what the smart eco home of the future could look like, complete with smart toilets, living rooms which transform colour, texture and shape via voice-command, community-based electric vehicle car-pooling and living kitchens with hydroponic fruit and veg gardens.
The panel of experts, brought together by Smart Energy GB campaign to help Britain's homes become smarter, included Carol Vorderman, Robert Llewellyn, Dr Ian Pearson, and Dr Jo Patterson.
Smart Energy GB also commissioned research which reveals that 70% of adults would like a more eco-friendly home, but two in 10 (20%) don't know how to go about it and over two thirds (67%) think it's too expensive. Despite this, 83% of Brits are interested in new technology which would make their homes greener.
As well as smarter ways of harvesting the elements, such as rainwater collectors, more efficient solar panels and paints, and small wind energy harvesters, Dr Ian Pearson said electric vehicles were also a key component of the smart home.
"We know electric transport will grow rapidly in popularity, especially now that EV charging points will be compulsory in new-build homes. Smart meters and smart charging will support this transition, helping us charge EVs with cheaper, greener energy. There might even be instances where you could get paid to charge your car when the power system needs us to use more power. This often happens when there is too much renewable energy on the system.
"Smart has to mean smart to the environment, smart in using new technology, and smart in how we control it."
Is this what the smart home of the future could look like?