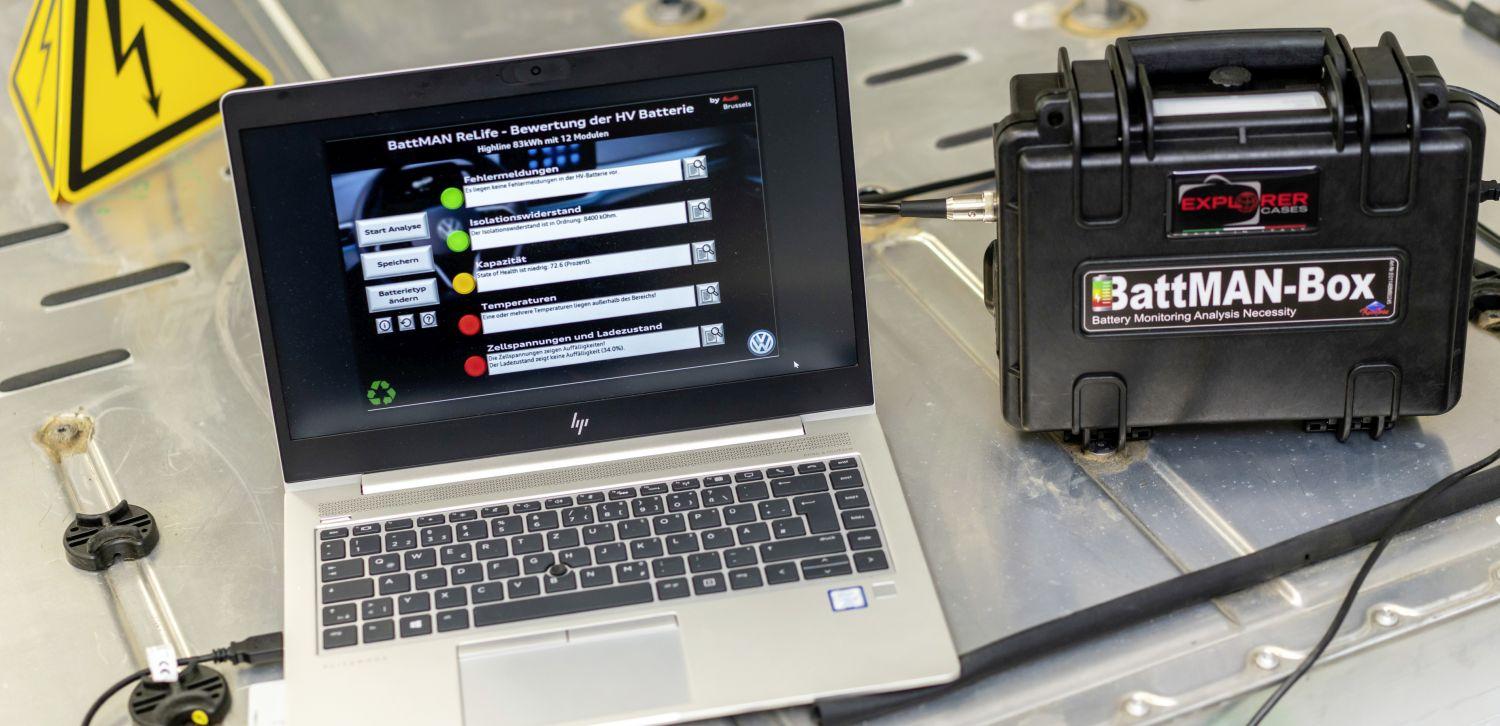 BattMan to the rescue with EV battery health diagnosis
---
New software is now available that will evaluate a battery's state of health in just minutes
One question that is regularly asked by drivers is: "What happens to an EVs battery when it reaches the end of its service life?" Well, thanks to a new analysis software called BattMan (Battery Monitoring Analysis Necessity) ReLife, it can be checked to determine the health of a high-voltage battery incredibly quickly.
The original version of BattMan software was developed by the quality management department at Audi Brussels, when analysing its e-tron high voltage battery packs. In fact, it's already being used as a diagnostics tool for other brands within the Volkswagen Group.
BattMan then went under further development. And with help from recycling experts at Volkswagen Group Components prior to the opening of a pilot plant for recycling batteries, and several months of programming and testing, BattMan Re-Life emerged as the new and reliable analysis software to assess an EV battery in just a few minutes.
Axel Vanden Branden is the Quality Engineer at Audi Brussels: "We are able to measure all the cell's most important parameters. Then a traffic light system indicates the status cell by cell. Green means a cell is in good order, yellow means it requires closer inspection, and red means the cell is out of order," he explained.
After a diagnosis of the EV battery's health, there are three options to consider: remanufacturing if it's in a good state of health and can be reprocessed for further use, or a replacement part for EVs. If it's in a medium state of health, it can be permitted to be used outside of an EV such as a quick charging station, home storage or emergency standby power system. Finally, if the battery is diagnosed to be a failure, it will then be recycled in the Volkswagen Group Components pilot plant in Salzgitter, Germany. It will then be dismantled and removed of its basic materials such as aluminium, copper, plastics and black powder that contains valuable components such as lithium, nickel, manganese, cobalt and graphite.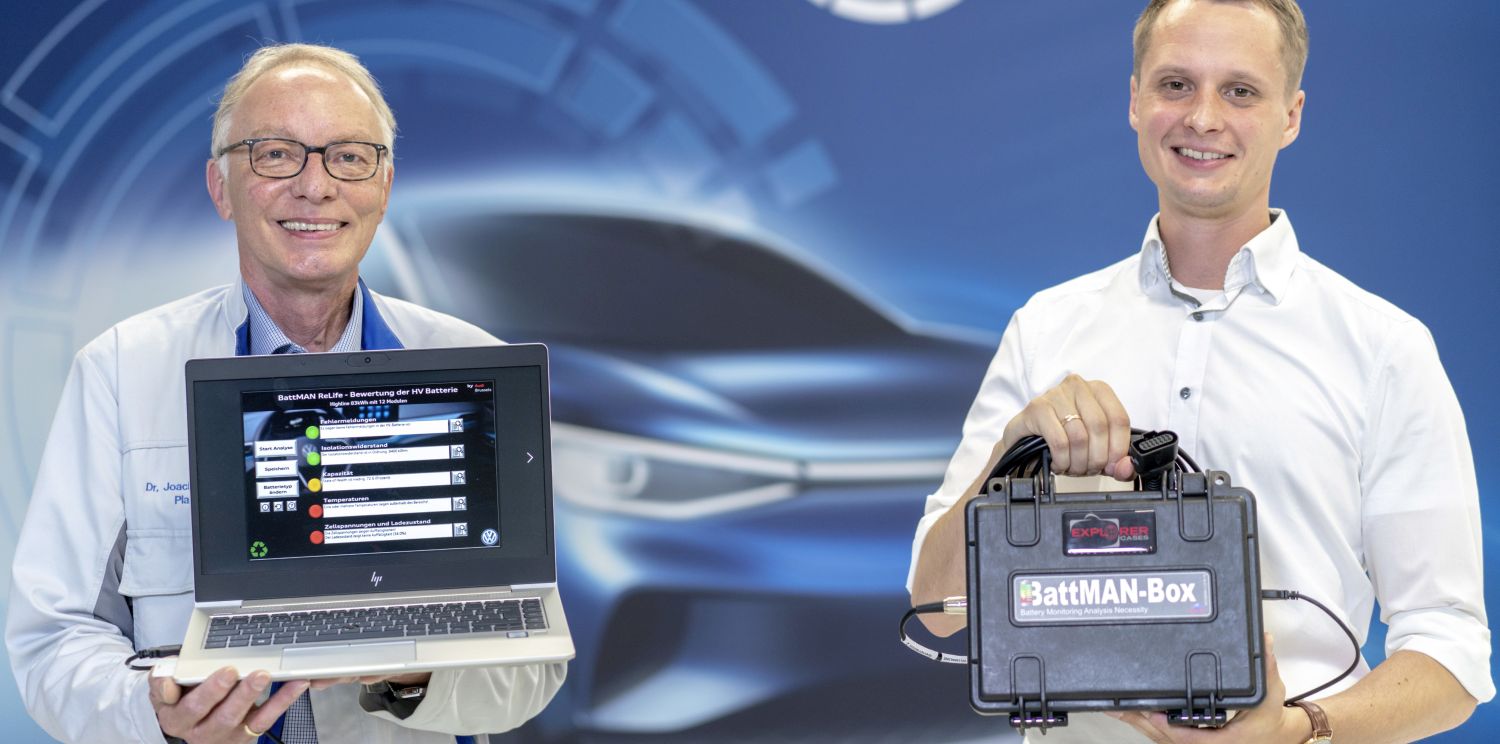 Frank Blome, who is Head of Battery Cell and Battery System at Volkswagen Group Components, said: "We know that recycled battery materials are just as effective as new ones. These recycled materials will be used to supply our cell production activities in the future."
CEO of Audi Brussels, Volker Germann, also added: "The development of BattMan ReLife is a great example of the success that cooperation between various brands of the Volkswagen Group leads to."