Audi announces pricing and spec levels for new Q4 e-tron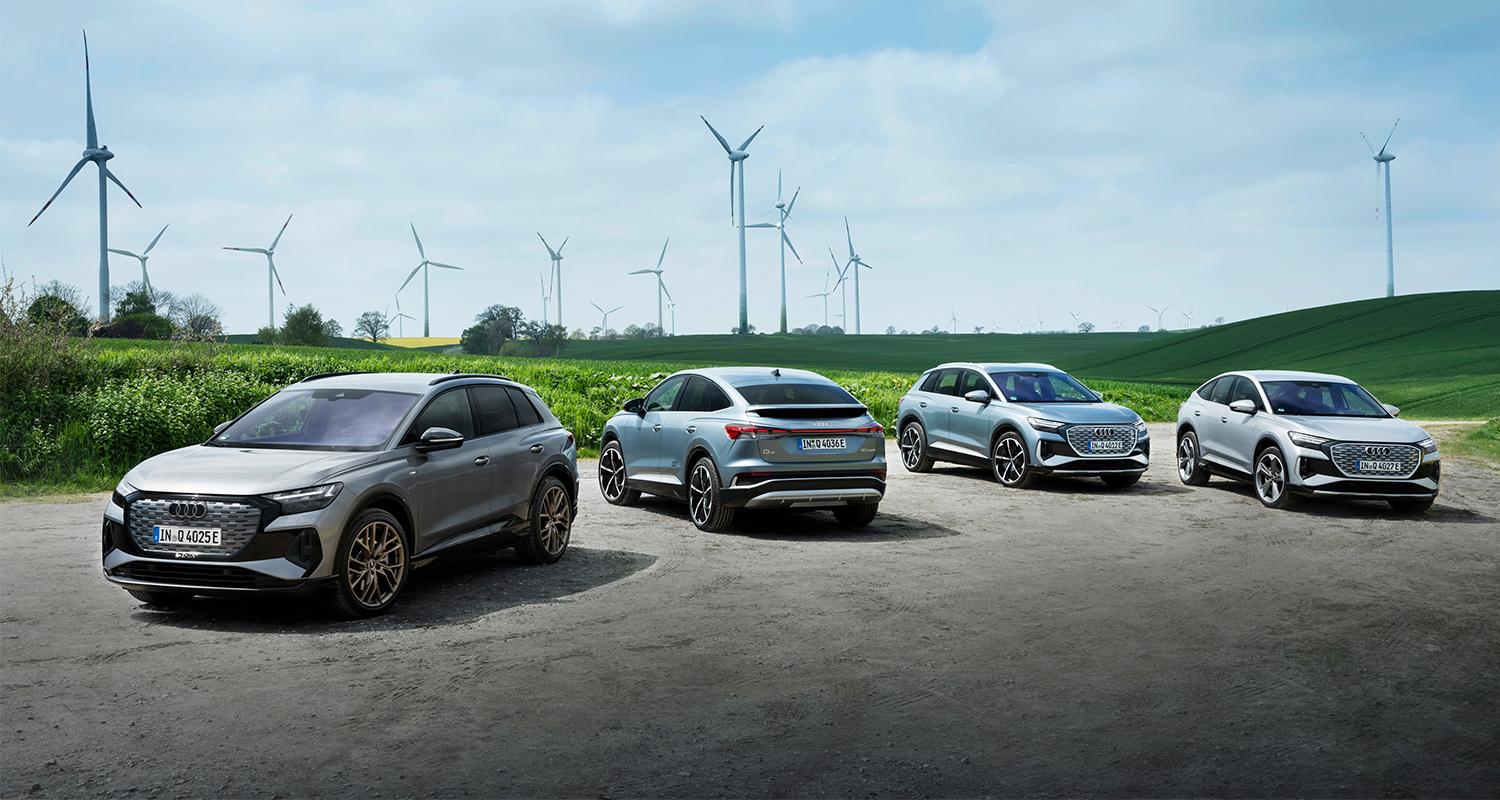 Audi has announced pricing and spec options for its highly anticipated Q4 e-tron and Q4 e-tron Sportback.
The new all-electric Audi Q4 e-tron will be available in four trim levels, three drivetrains and two body types.
Both versions are available to buy now, however deliveries for the Sportback version won't start until October this year.
Q4 e-tron pricing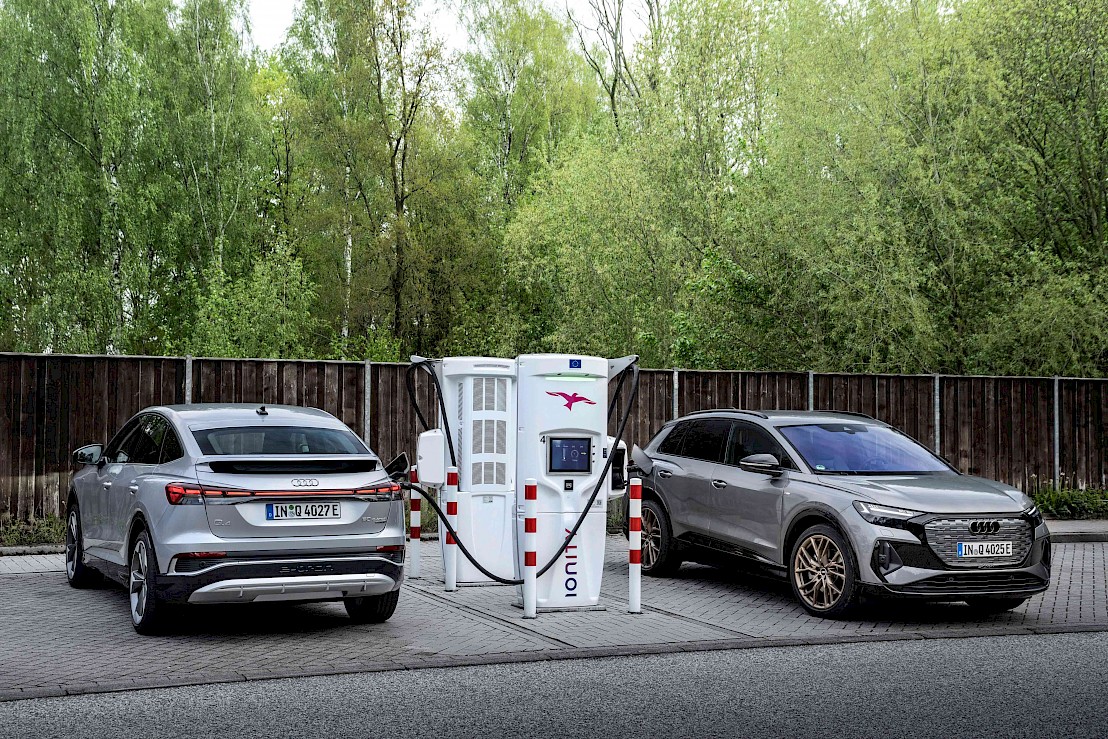 Prices for both the regular Q4 e-tron and Sportback model start at £40,750 and £42,250 respectively. Both models will be available in four trim levels named: Sport, S Line, Edition 1 and Vorsprung.
There are three drivetrains available - the single motor rear-wheel-drive 35 and 40 and a dual-motor all-wheel-drive version called the 50.
Range and charge times vary between each drivetrain. The entry-level Q4 35 is fitted with a 52kWh battery pack, has a range of 212 miles and takes around eight-and-a-half hours to charge using a 7.4kW charger.
A step-up from the entry-level model is the mid-range Q4 40 e-tron which is equipped with a 77kWh battery, has the longest WLTP range of 323 miles and takes around 12 hours to charge from empty.
The Q4 50 e-tron has the same 77kWh battery but includes a dual-motor set-up. This reduces the WLTP range down to 303 miles, but what it lacks in range it makes up for in performance. With two motors, not only do you get all-wheel drive but you also a 0-62mph time of just 6.2 seconds. Charging time on the Q4 50 is identical to that found on the Q4 40.
In terms of rapid charging, both the Q4 40 and 50 are fitted with a 125kW charger as standard, which will give you a 10-80% charge in just 34 minutes if you find a high-power public rapid charger. Although, the Q4 35 e-tron can only make use of a 100kW rapid charge point, its 10-80% charge time is slightly quicker at 31 minutes thanks to its smaller batter size.
False grille and Matrix LEDs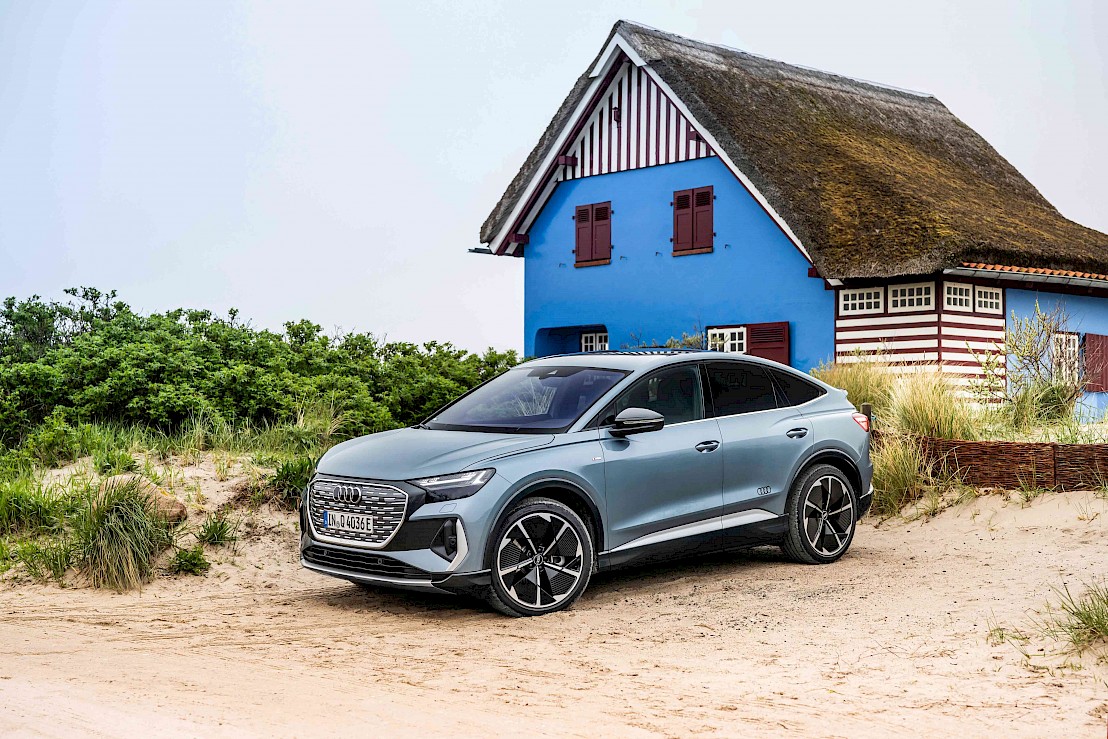 At a glance, the Audi Q4 e-tron looks very strikingly similar to the Q4 e-tron concept unveiled at the Geneva motor show in 2019 with both sharing the same smooth bodylines that compliment the large 19-inch alloy wheels.
While all Q4 models sport the false grille, the Edition 1 and Vorsprung trim levels also benefit from Matrix LEDs, which are optional extras on the entry-level Sport and S-Line trims.
Visually, the Sportback sets itself apart with a sloping roofline which not only gives the SUV a sportier look but also results in a drag co-efficient of 0.26.
Infotainment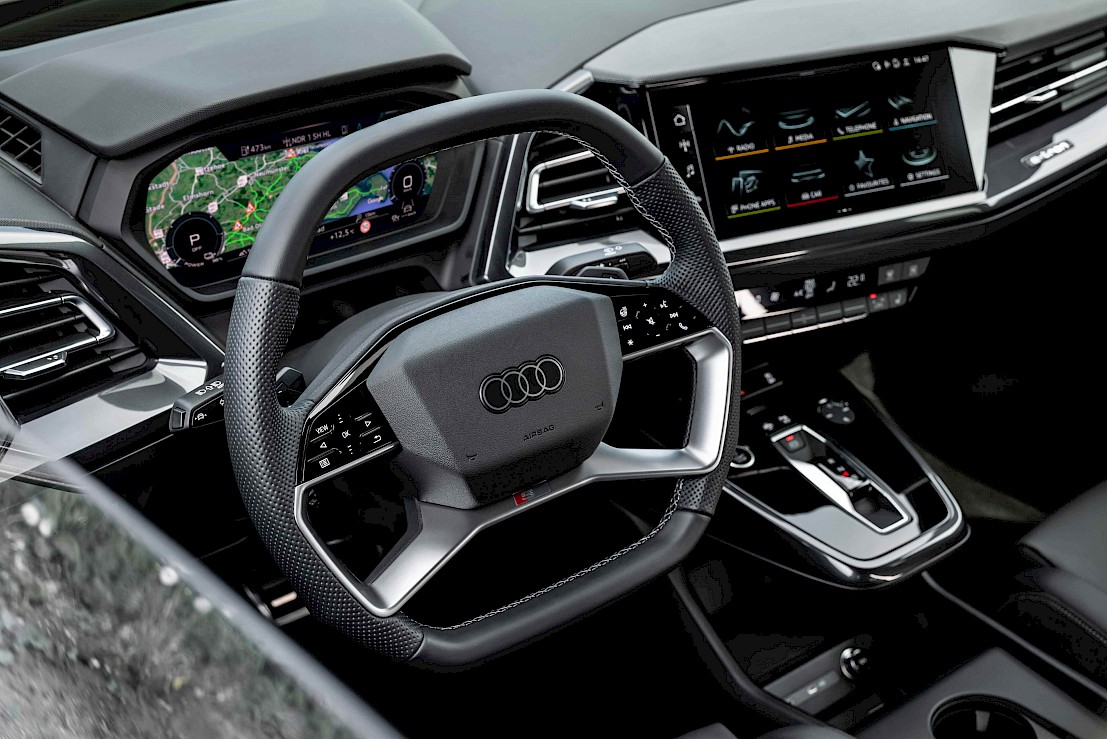 As standard, the Q4 e-tron is fitted with a 10.1-inch touchscreen with Audi's MMI interface built-in. You can upgrade the infotainment system to Audi's MMI plus package which features a bigger 11.6-inch touchscreen, an enhanced navigation system that automatically adds charging stops to the driver's journey as well as live traffic updates and WiFi hotspotting for the cars' passengers.
On top of all this, the new Q4 e-tron will come with an augmented reality head-up display that projects live information such as turning directions and speed limits in front of the driver. This feature will come as standard on all trim levels.