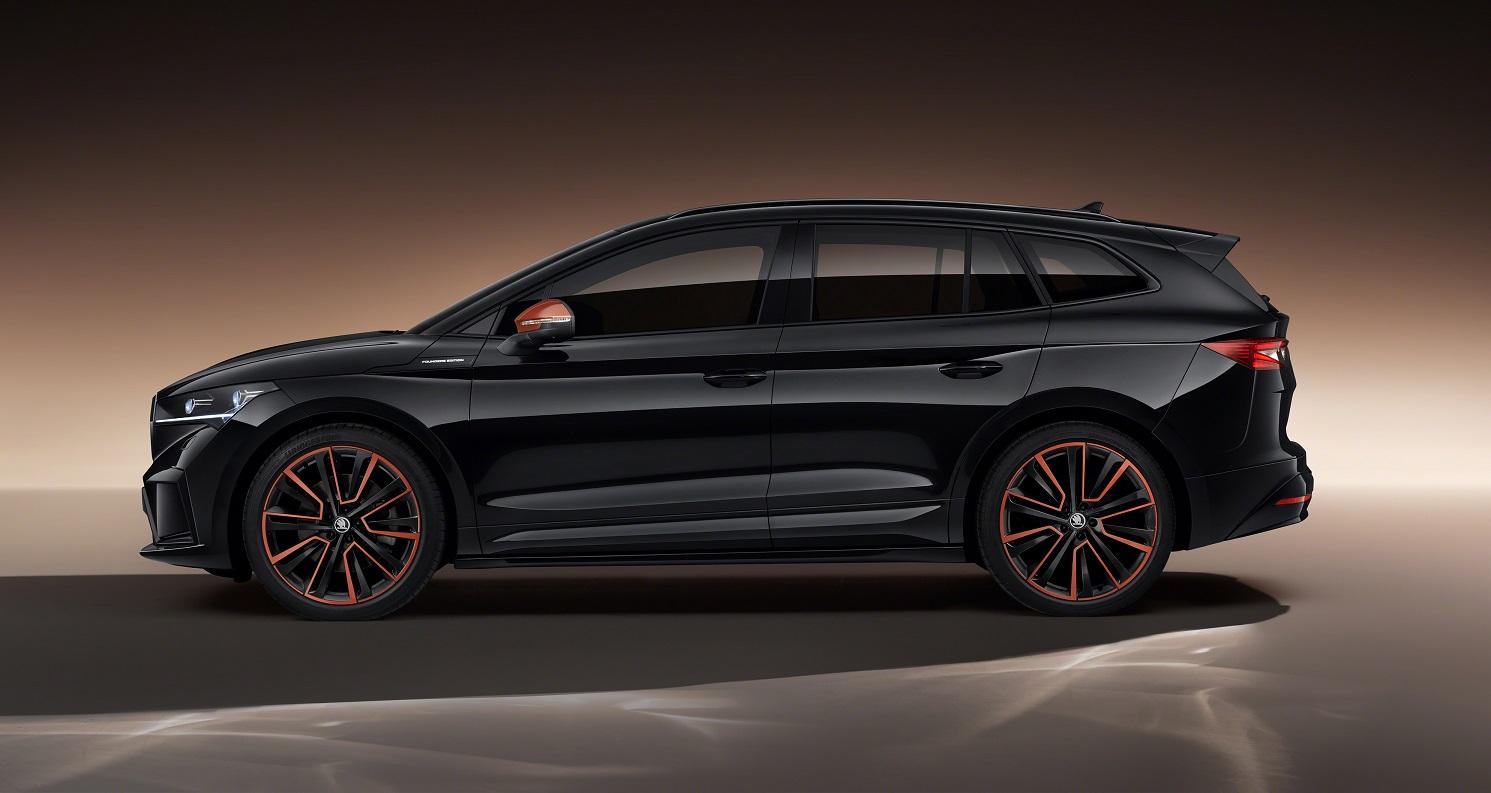 Skoda Enyaq starts from £33,450 with up to 316-mile range
2nd Sep 2020 Danny Morgan
---
Skoda has announced pricing and specs for its upcoming Enyaq electric SUV, with deliveries expected from spring 2021.
What is it?
Announced earlier this year, the Enyaq is Skoda's first all-electric car based on Volkswagen Group's MEB platform – this is the same structure that the VW ID.3 is built on and pretty much any other brand new electric car in the VW Group.
It will be available to order from late 2020, with deliveries expected in 2021. Prices start from £33,450 before the Government plug-in car grant.
Key features
Design and practicality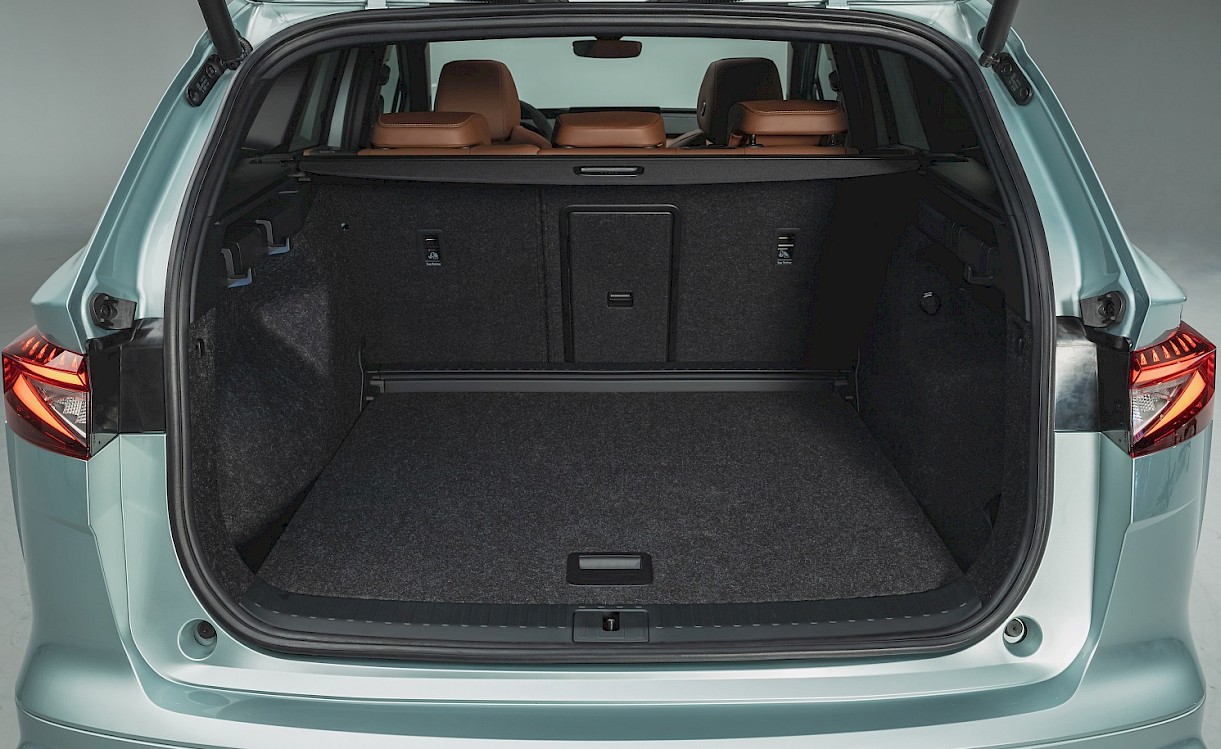 The Enyaq is most definitely an SUV. After all, Skoda says it is. But the compact frame and low-slung styling mean it looks more like a traditional hatchback from the side.
Visual deceptions aside, it does of course have the ride height and dimensions you'd expect from a SUV. It measures about 4.6m long and 1.8m wide. To give you a comparison, it's about as wide as the Volvo XC40 but slightly longer with the Volvo coming in at around 4.4m.
Boot space is bigger than the XC40 though at 585 litres.
Battery size is the new trim level
As manufacturers look to give customers a range of trim options and a range of… ranges… it can be a little tricky to decipher which model variant is right for you.
Electric cars often mean that battery size comes first. So, Skoda has decided to run with this concept meaning the model structure is based around battery size first, and trim options second. This makes much more sense if you ask us.
There are two main battery pack options – 62kWh and 82kWh – which each have three interior trim options to choose from.
Enyaq iV 60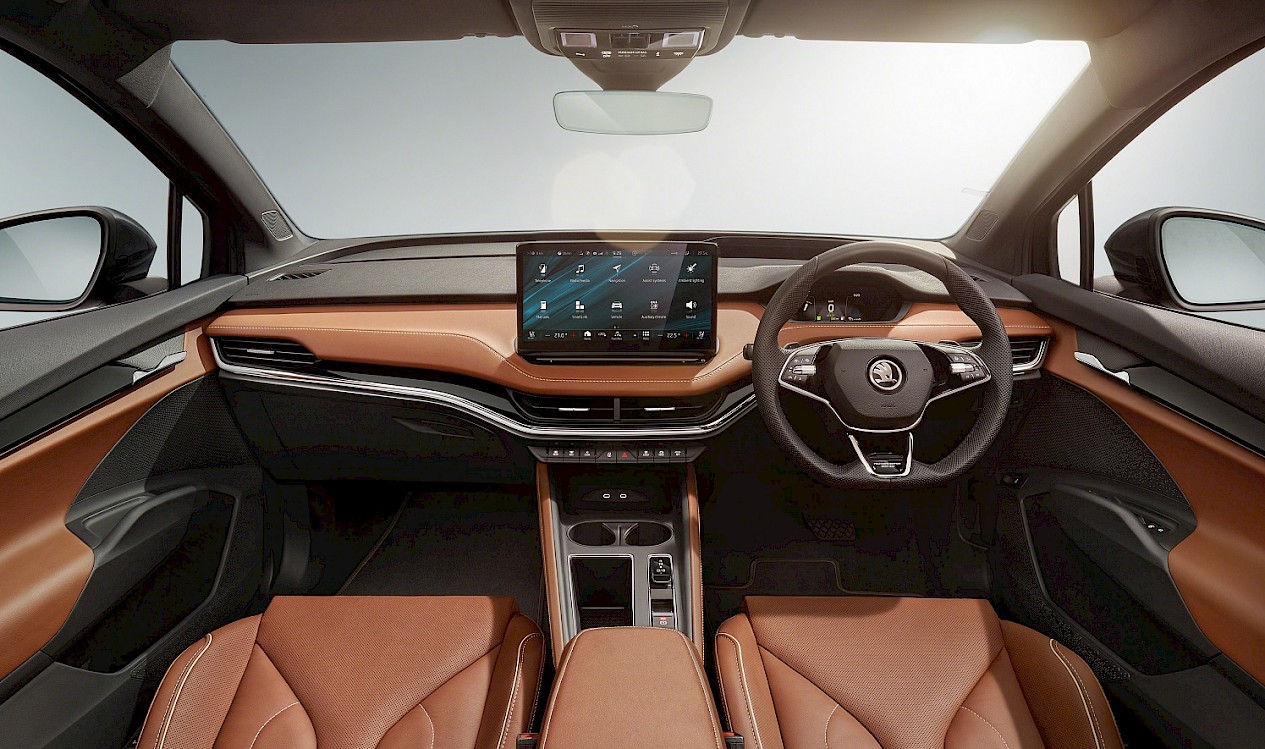 The Enyaq iV 60 is the entry-level model, starting from £33,450. It has a 62kWh battery pack which is good for a range of 242 miles.
You get 50kW DC rapid charging as standard for use with public rapid chargers, but you can upgrade this on the Enyaq 60 model to 100kW. For a 10 to 80 per cent recharge here you're looking at around 45 minutes.
This version comes with 19-inch alloys, rear parking sensors, keyless entry, plus you get a 13-inch infotainment screen inside.
You get the basic interior trim, called Loft, which features fabric and artificial leather seats. However, you can upgrade to the Lounge or Suite interior trims for leather trim.
Enyaq iV 80
The Enyaq iV 80 includes the larger 82kWh battery pack for a range of 316 miles. This costs from £38,950. For that you get a slightly better standard spec which includes chrome detailing, front parking sensors and rear-view camera.
Inside you also get a heated two-spoke leather steering wheels, plus flappy paddles so you can show off to your mates. Obviously, these don't do anything as exciting as changing gear (no gears in an EV of course), but you can change the level of regenerative braking here.
You also get bigger 19-inch alloys and as with the entry level version, you can upgrade the interior to the Lounge or Suite trim.
As with the entry level version, you get 50kW DC rapid charging for use with public chargers, but you can upgrade this to 125kW if you wish. As this has a bigger battery you can expect a 10 to 80 percent recharge in around 38 minutes.
Founders Edition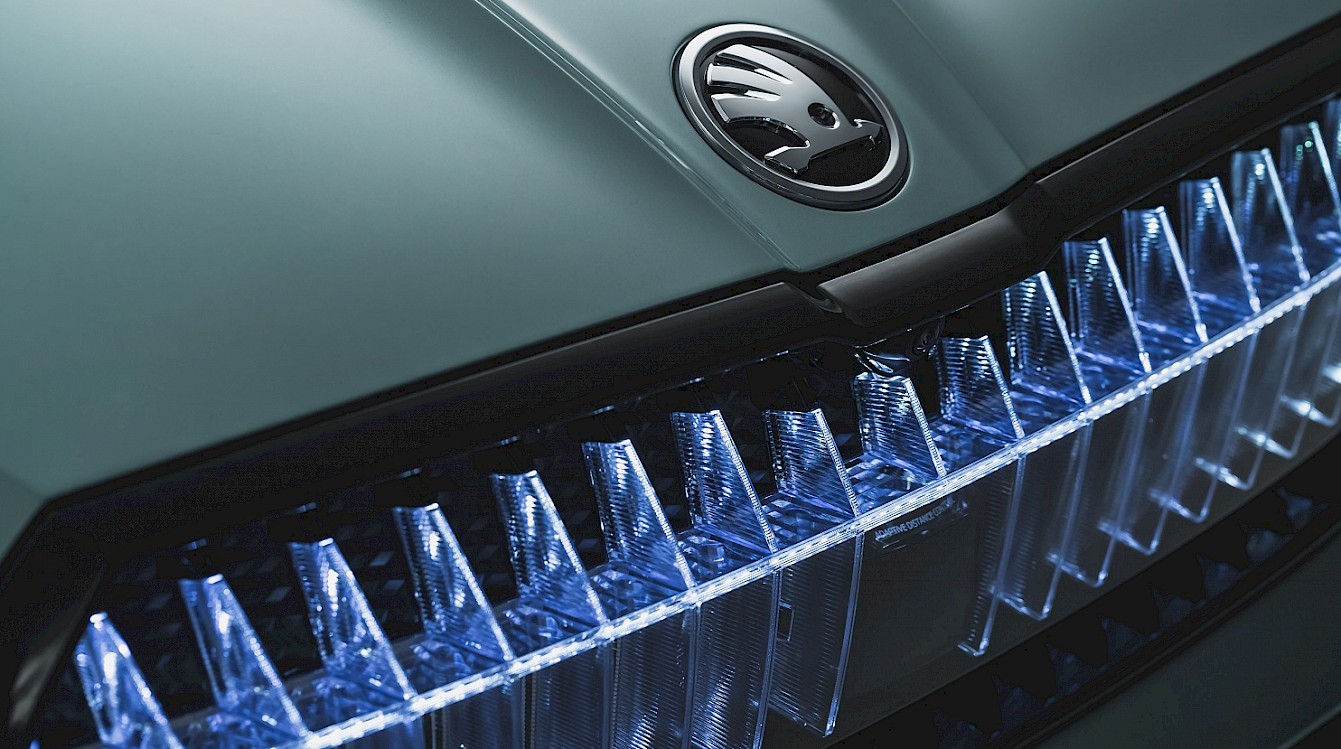 There will also be a limited production Founders Edition model. This will be the range-topping variant with an 82kWh battery, 125kW DC charging as standard, 21-inch alloys, illuminated front grille and Matrix LED headlights, plus a unique black leather interior. Prices for this version start from £49,995.