App update optimises range for Volvo XC40 Recharge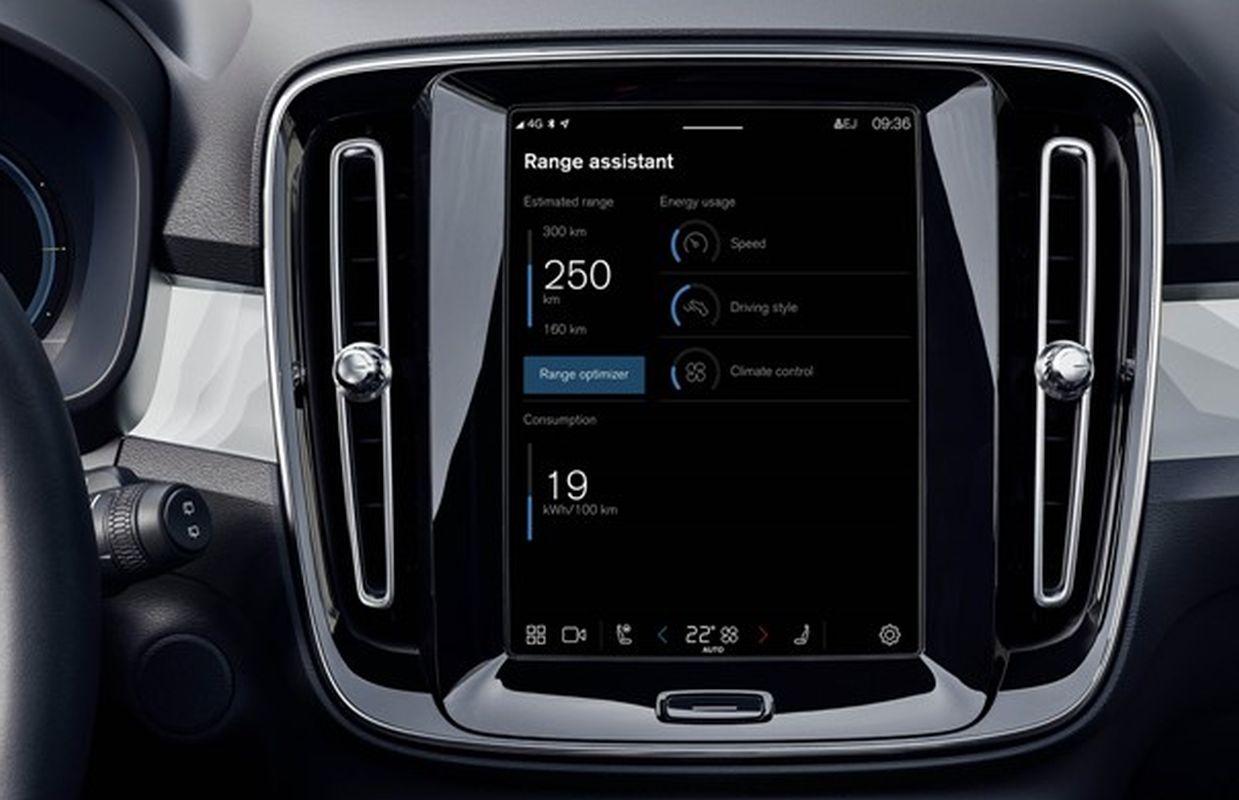 An over-the-air development will potentially improve the range of the Volvo XC40 Recharge thanks to a raft of optimisations.
Drivers of the Volvo XC40 Recharge can now enjoy a much-improved range thanks to Volvo's Range Assistant app. Used within the XC40's Android-powered infotainment system, the latest over-the-air update will not only enable drivers to keep a firm eye on the remaining range available, but also fully optimise it.
Thanks to a range optimiser function, the app will adjust the climate system automatically to increase the driving range, which could reduce the need for extra charging stops on longer journeys as well as improve overall efficiency.
The update also brings with it smarter battery management and improved regen performance, which again will help to eek out those extra miles. In addition, the battery will pre-condition ahead of planned rapid charging stops to improve charging performance.
Drivers will also be able to see the impact of their driving style on range thanks to a real-time energy consumption display within the new app.
The updates, which include a number of bug fixes and other minor improvements, will be rolled out to existing XC40 Recharge drivers immediately, while all new C40 Recharge models will be available with these features when production starts.
Head of connected experience at Volvo, Sanela Ibrovic said: "The Range Assistant app is a great example of how quick development and deployment of new features can improve the Volvo customer experience every day."
Volvo also plan to develop the app further by adding additional features such as teaching drivers how to adjust driving styles and speed to help gain maximum range.