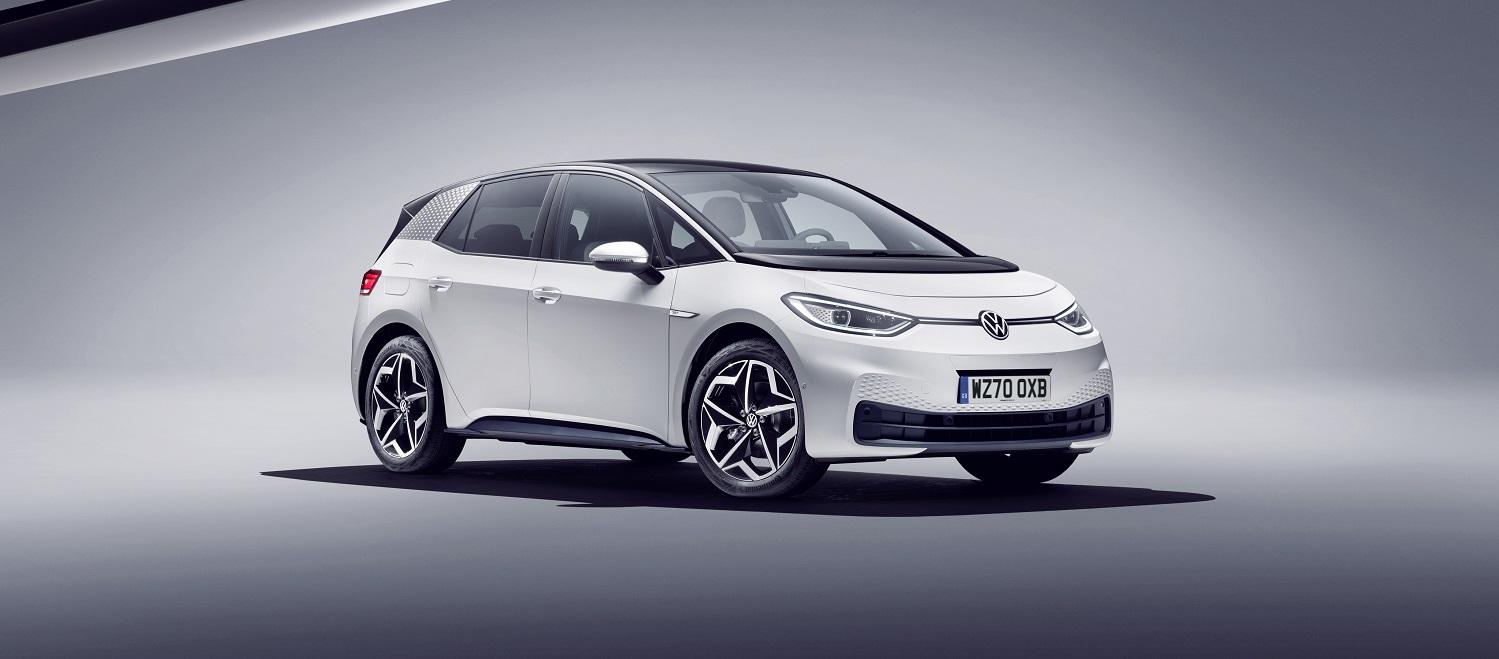 2020 is best year yet for new EV sales
7th Jan 2021 Danny Morgan
---
2020 has been the strongest year yet for pure electric vehicles, with demand increasing by 185.9% according to the latest data from the SMMT.
Despite a tumultuous time for the new car market, which saw demand drop by a 29.4% across the year and a 10.9% decrease in December compared to the same month in 2019.
Battery Electric Vehicles and Plug-In Hybrids have bucked the trend, however, which together accounted for one in 10 new vehicle registrations – up from one in 30 in 2019.
The biggest demand increase was seen in fully electric vehicles, which saw 108,205 registrations in 2020 compared to just 37,850 in 2019 – a huge increase of 185.9%.
But, perhaps, the real story is the changing market share from 2019 to 2020.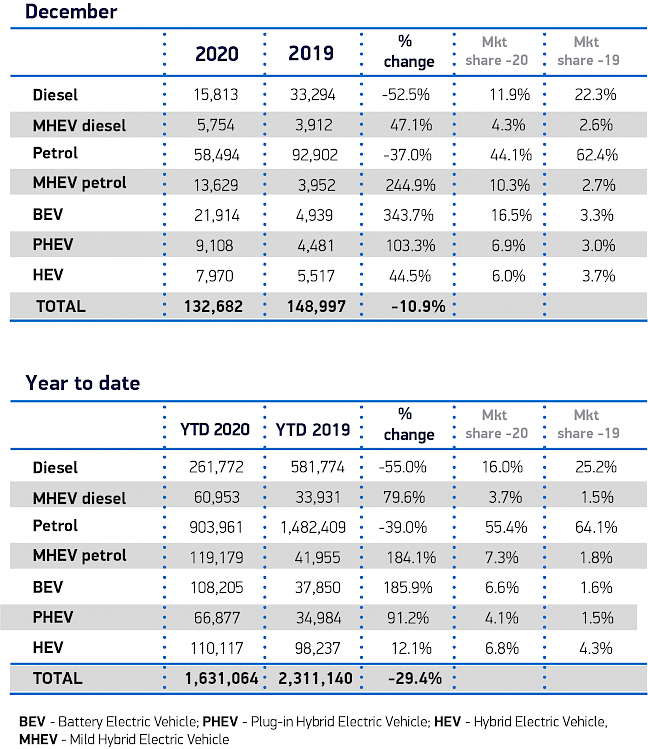 In 2019, petrol vehicles accounted for 64.1% of the new car market while fully electric vehicles accounted for just 1.6%.
Just one year later, petrol vehicles' market share has dropped to 55.4%, while full electric vehicles has more than quadrupled its market share to 6.6%.
The SMMT says there is even more room for growth for full EVs because 68% of registrations for full EVs and Plug-In Hybrids were for company cars where tax incentives make electric vehicles an attractive prospect.
SMMT chief executive Mike Hawes said:
"With manufacturers bringing record numbers of electrified vehicles to market over the coming months, we will work with government to encourage drivers to make the switch, while promoting investment in our globally-renowned manufacturing base – recharging the market, industry and economy."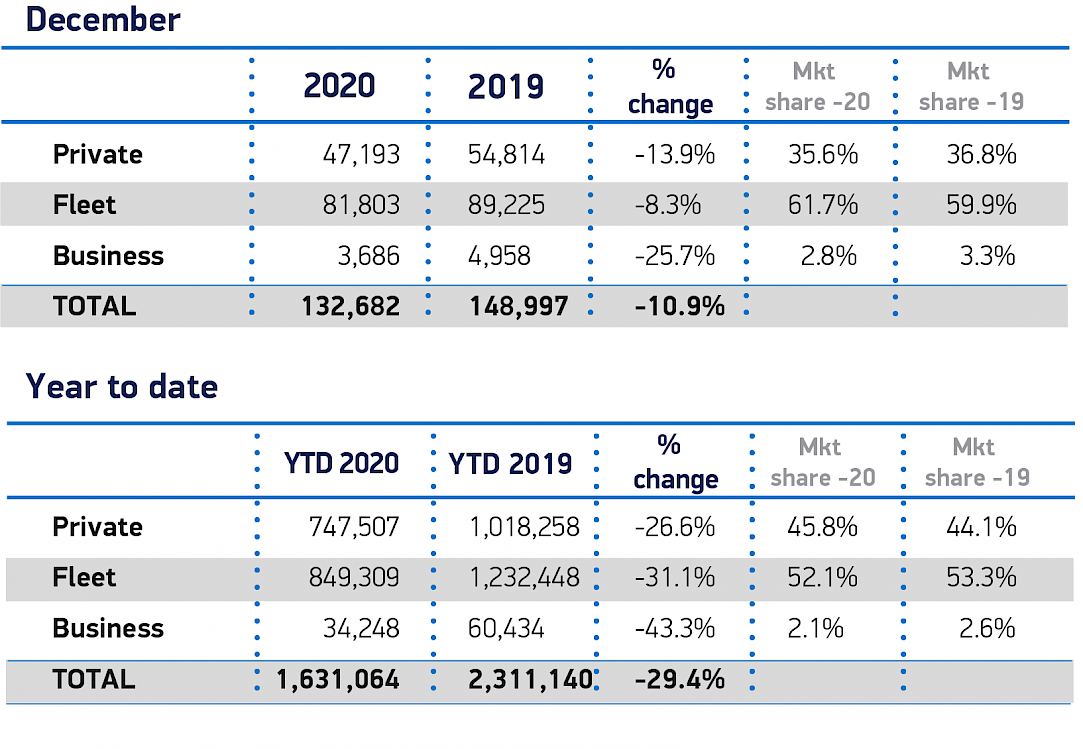 December also saw the Tesla Model 3 top the sales chart with 5,798 registrations, followed by the Volkswagen Golf, Ford Fiesta and the all-electric Volkswagen ID.3 with 3,188 registrations.