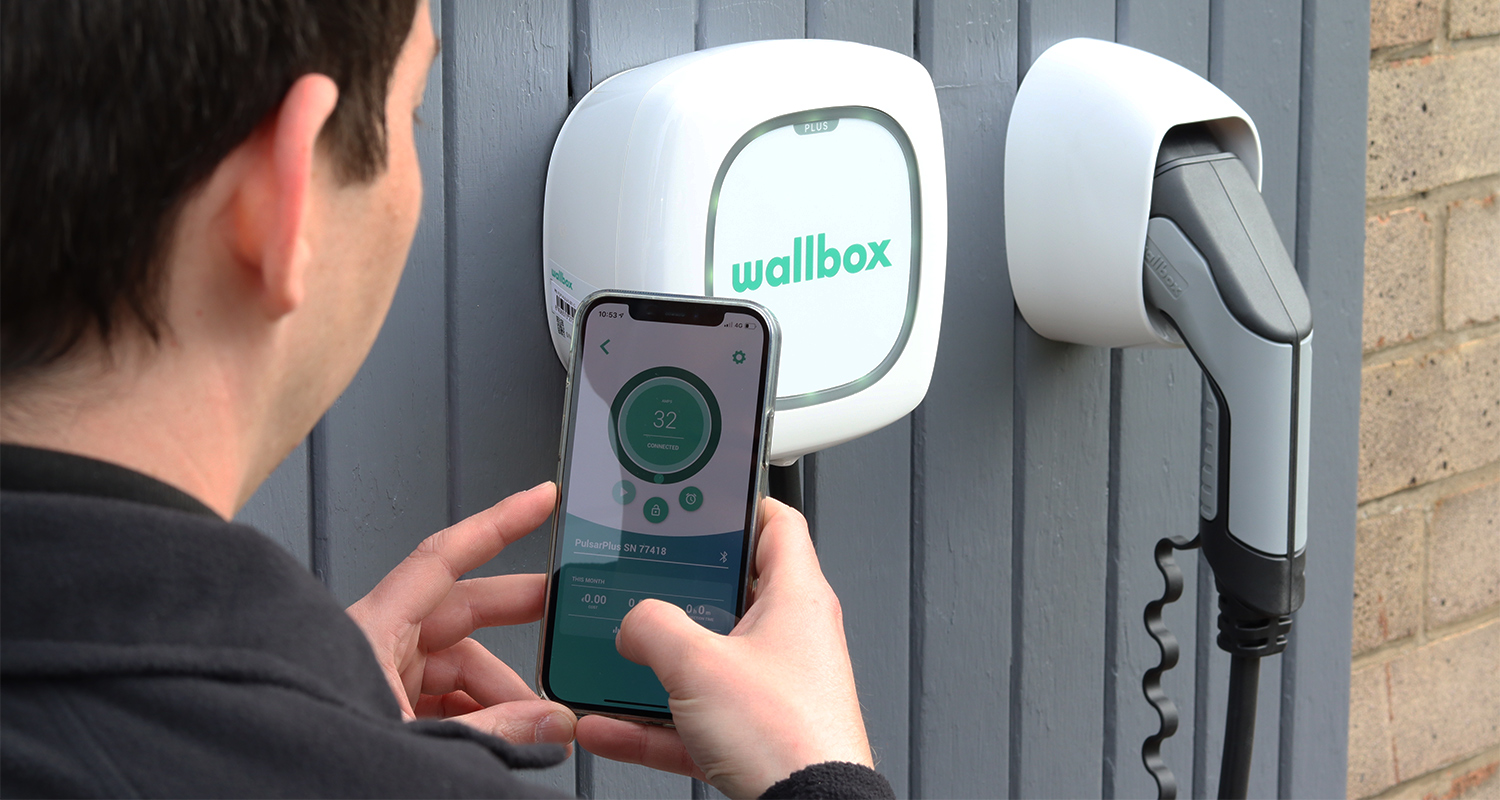 Setup guide - how to set up the Wallbox charger and app
22nd Jul 2020 Danny Morgan
---
This short guide explains how to set up your Wallbox Pulsar Plus charger for the first time and get to grips with the app.
Step 1: Check the charger
You should receive your Wallbox Pulsar Plus charger before installation day. You don't need to do anything with it, but it's good to check the contents inside the box to make sure there isn't any damage and to check you have the correct product.
Please also let us know the charger has arrived safely. You do this by clicking on the "My Charger Has Arrived" button in the email we sent you when the charger was ordered. This is important and lets our system know we are one step closer to booking your installation. Knowing you have the correct charger also means we can book you in for installation and allows us to resolve any issues (if there are any) before installation day.
Step 2: Download the app
Before installation, please download the myWallbox app from your smartphone app store. Click the links below to download the myWallbox app:
Step 3: Set up the app
The charger will need to be installed and switched on to complete the app setup, so some steps will need to wait until installation day. Our engineers will also make sure the app is set up correctly.
However, you can get ready by downloading the app (using the links above) to get started.
Getting started
1.Download and open the myWallbox app
2. Here you will need to register a myWallbox account. Follow the on-screen instructions.
3. Once registered, you will receive an email to confirm your account.
4. Open the email from Wallbox and click the "Confirm" button.
5. You can now return to the app and sign in with your email address and password.
Initial setup and pairing
As long as it has arrived, you can add your new Wallbox charger to the app before installation.
Open the app and login
Click "I already have a charger"
You should see the "Add Charger" menu. Here you can enter the Serial Number and UID (identification number). You can find this information on the outside of the charger itself.
Click "Add" and your new Wallbox charger should be in your app.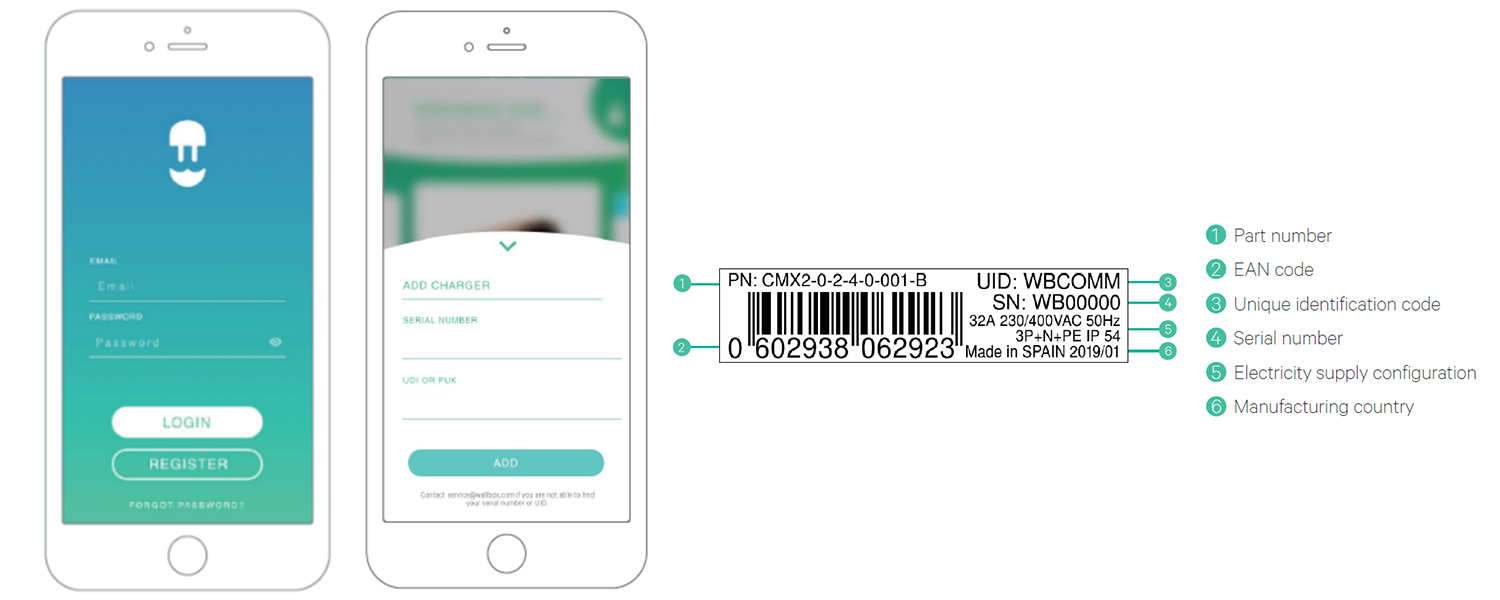 After installation
Once the installation is complete, your installer should check it connects correctly to your app.
If you have followed the above instructions, then follow these steps:
Turn on Bluetooth on your phone. The app should recognise it is connected to your Wallbox charger once it is turned on and nearby.
If it does not, try standing closer to the Wallbox charger.
The app should clearly show it is connected to your Wallbox, allowing you to set up schedules, monitor charging history and remote lock/unlock the Wallbox.
Setting up schedules for the Wallbox Pulsar Plus
Wallbox Contact Details and Technical Support:
You can find more information on using the Wallbox app in this guide.
Alternatively, for additional assistance or technical support, please visit https://support.wallbox.com/contact-us/ or call 020 3318 3779 or email service@wallbox.com