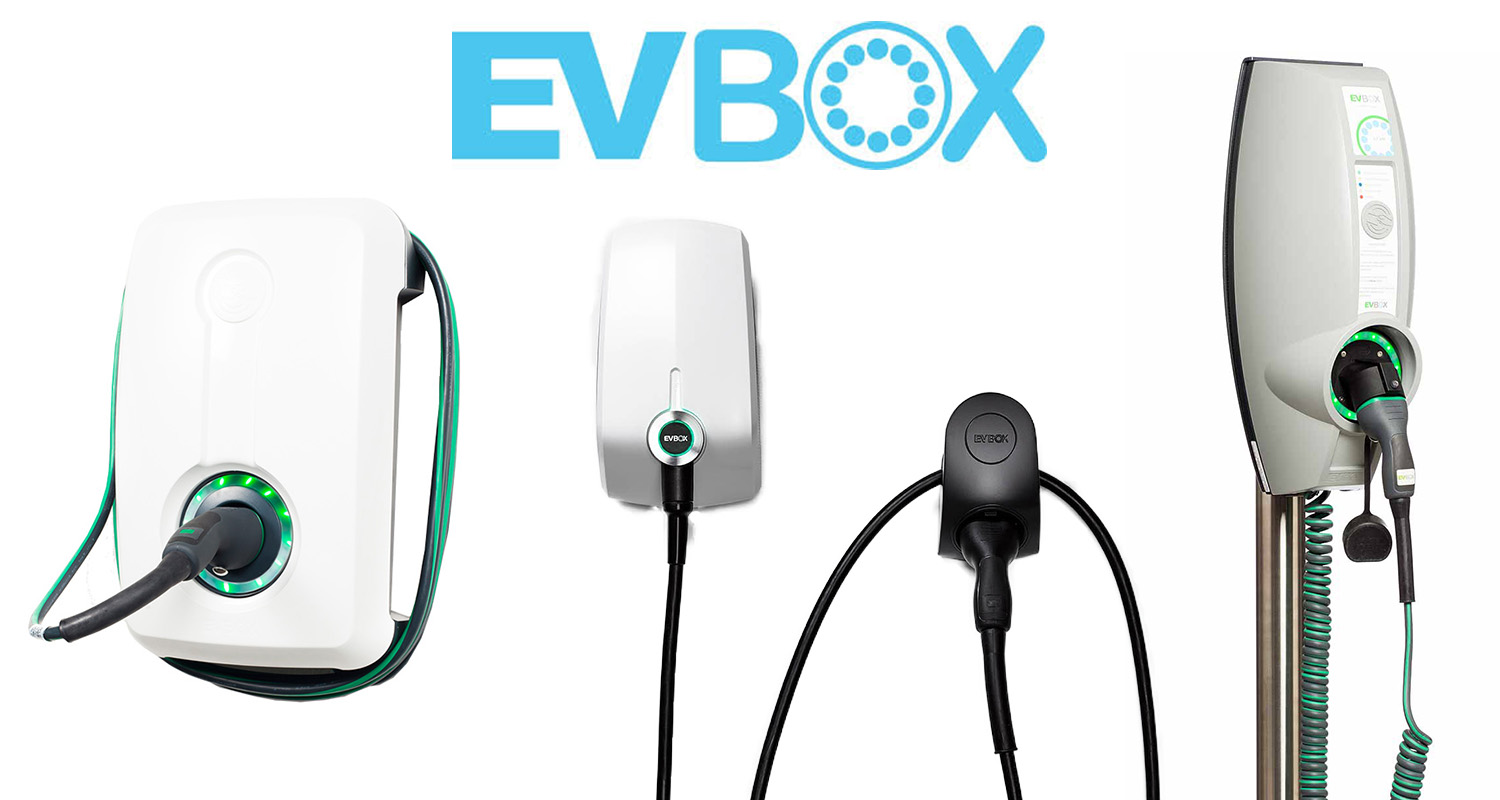 Manufacturer guide: EVBox
12th Nov 2019 Danny Morgan
---
EVBox build one of our most popular chargers – the Elvi - and is a leader in charging solutions across the globe. Here is everything you need to know about EVBox.
Who is EVBox?
EVBox began life in The Netherlands in 2010, back when electric cars were still just a glint in many drivers' eyes. The company have expanded rapidly and played a major role in installing the public charging infrastructure for Amsterdam, Rotterdam and Monaco.
Now owned by global energy company ENGIE, EVBox has gone from strength to strength and has installed more than 75,000 charging points across 55 countries.
The company practices what it preaches too, with the EVBox head office running entirely on renewable energy and parent company ENGIE helping to change the way we generate our energy and power our homes and businesses. They also contribute to an industry leading annual event aimed at bringing leaders and pioneers together to help us all transition to a sustainble way of living. Smart Home Charge attended the event in Amsterdam in 2019 and we are looking forward to the inspirational 2020 event too!
What's the best thing about EVBox chargers?
When EVBox designed the Elvi, the objective was clear – to design and build a durable and modular EV charger. This basically means the Elvi is easily upgradeable or individual parts can be swapped over, such as changing a Type 1 cable for a Type 2. Might need to change to a longer lead in the future? The Elvi enables you to easily do that too.
That makes the chargers like the Elvi a really good choice if you think your vehicle might change in the future (from a Type 1 vehicle to a Type 2, for example) or if you just want some flexibility.
It also means EVBox chargers can be easier to repair. If the charging cable is damaged, then this can simply be replaced – something that isn't as easy on other chargers.
The Elvi is also UMTS-enabled. This basically means they are capable of a 3G mobile signal - this can be especially helpful if your charger is far away from your WiFi or in areas where broadband coverage is patchy. A mobile data signal can be a more reliable way of establishing and maintaining a connection between your charger, app and the cloud. This also enables, free over the air updates, remote fault diagnostics and coupled with the excellent support from the EVBox team in Milton Keynes makes the Elvi a great package.
Are the EVBox chargers secure?
Some people worry about their EV chargers being used by uninvited guests. This isn't a problem with an EVBox charger because they come as standard with RFID and fob security which means the charger cannot be used until it is activated with your registered RFID card or fob.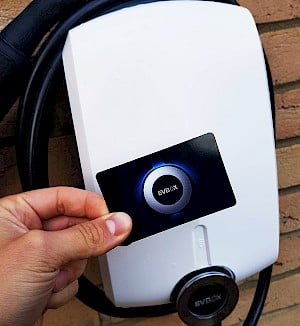 The app can also start or stop your charging session, so even if somebody somehow managed to plug in using your charger, you will know about it and will be able to stop it.
"Good, easy-to-use charger. Records usage very well via app. Security very good as the fob or card have to be used to enable the charger."
Ian, Smart Home Charge and EVBox customer
Is there an EVBox app?
Yes. EVBox chargers can be controlled by the "Hey EVBox" app, which you download for Apple devices and Android devices.
The app let's you set charging schedules for your electric car to suit your lifestyle. Want to charge during off-peak electricity periods? Check! Want some extra charging in evening before your weekend away? Check!
You can also monitor your vehicle's charge status remotely, so you can always know if the car is charging even if you're away.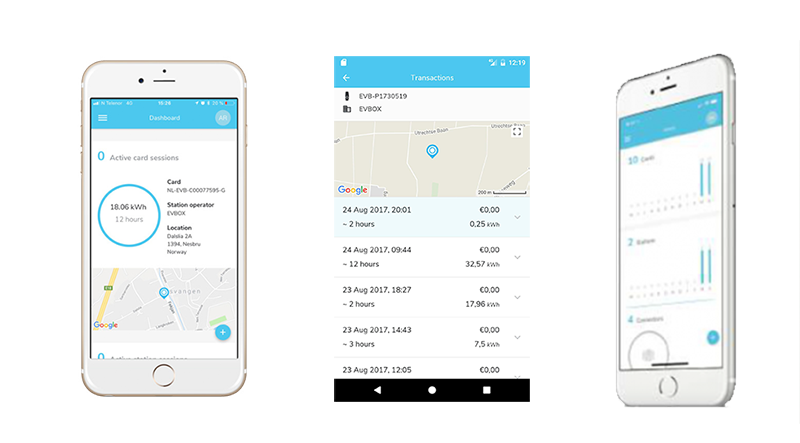 What other chargers do EVBox manufacture?
EVBox offer a range of chargers for the home and for businesses, as well as rapid chargers for public locations, such as car parks and leisure areas.
"Brilliant, excellent and professional installation by engineer Steve. Super service, no mess, no fuss. Could not be more helpful. Thank you."
Keith, Smart Home Charge and EVBox customer
The EVBox Elvi is a fantastic charger all round, which is why it's such a good choice for the home and for small businesses and why we install so many!
But EVBox also produces a number of other solutions at its Netherlands-based factory, including the BusinessLine range of chargers which we install in car parks and public areas for some of our larger business clients.
EVBox HomeLine
EVBox Elvi
EVBox BusinessLine
EVBox Troniq public charger
EVBox PublicLine public charger

---
---
Get your EVBox charger installed from just £490*
The EVBox range of home chargers sit roughly in the middle in terms of pricing – they aren't the cheapest chargers available, but you get a noticeable boost in product quality and style for a modest price.
The Elvi is one of our most popular chargers and for good reason. Get a quote for an EVBox Elvi installation at your home today, starting at £490 including installation (with the OLEV Grant).
*Project cost based on a standard installation and includes the £500 OLEV Grant. An accurate Installation quotation will be provided following our Online Site Survey. OLEV Grant dependent on eligibility - check if you're eligible here.
---
---
Some of our EVBox Elvi installations
We install chargers nationwide, so you can imagine that's quite a lot. However, here are just a handful of EVBox Elvi installations we have completed. You can find more in our What does an installation look like? Guide or by following us on Twitter, Instagram and YouTube.