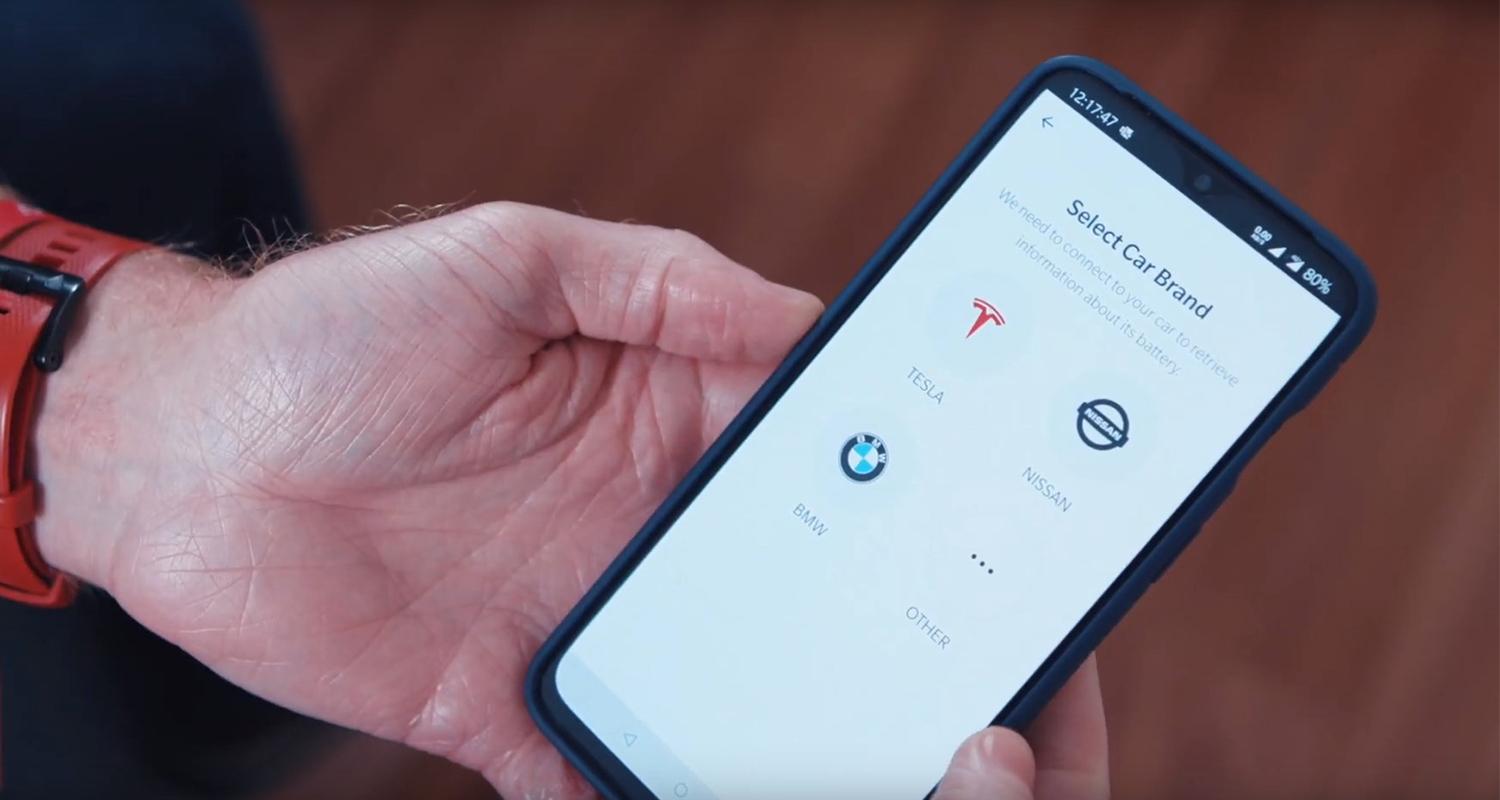 Setup guide – how to set up the Ohme Intelligent Wall Charger and app
9th Apr 2020 Danny Morgan
---
This short guide explains how to get your Ohme charger and app ready for installation day, as well as some tips on how to use the app itself.
Ohme Contact details and support
If you have read the guide below but would like more information on using the Ohme app then please visit the recources page on their website via this link.
Alternatively, for additional assistance or technical support, please call +44 (0) 20 3375 1586 or email help@ohme-ev.com
Step 1: Receive your charger
You will receive a text message to let you know that your Ohme charger has been ordered and is on its way. When it arrives double check that the charger is correct type for your car (Type 1 or Type 2)
Once you have checked the charger, click on the text link we sent you and tap "My Charger Has Arrived". You do this by clicking on the "My Charger Has Arrived" button in the email we sent you when the charger was ordered. This is important and lets our system know we are one step closer to booking your installation. Knowing you have the correct charger also means we can book you in for installation and allows us to resolve any issues (if there are any) before installation day.
Step 2: Download the app
Before installation day, please download the Ohme app from your smartphone app store. You can find them here:
Step 3: Set up the app
Some of your set up may need to wait until installation day, but you can prepare by watching this video or following the steps below.
Open the Ohme app and select "Create Account"
Choose a sign-in method and enter your details
Click Continue and select "Ohme Cable" as your product
Scan the QR code found on the back or side of your Ohme charger (alternatively you can manually enter the letters and numbers underneath the QR code)



Select your vehicle make and model (this is so Ohme know the battery size of the car etc)
Sign into your vehicle account if applicable. For cars like the Tesla this is crucial, so make sure you sign in if you have an account with the car manufacturer.
Select your energy tariff – this is important if you want Ohme to automatically charge at the cheapest rates. If your tariff is not listed, you can "Create your own tariff" by inputting the times and rates that apply to your home.
Choose your tariff from the list provided.
On the day of installation, plug the Ohme into your car. Our engineer will do this with you anyway to make sure the car is charging. If your car hasn't been delivered, our engineer will use their EV testing equipment to ensure the charger is functioning correctly.

Tips for using the Ohme app
The Ohme app is easy to use and navigate, but if you're new to the concept of car charging then all the manufacturer apps may seem overwhelming. So here are some tips to get you started.
Set up a Charge Schedule
This is the main way you will charge your car and let the Ohme save you money.
You can set multiple schedules up to suit different scenarios if you like, but try setting up one schedule initially called "Weekday Charging".
Click the blue circle in the bottom corner and name the schedule
Select "Weekdays"
Set a target range of 100 miles (or whatever you need each day) using the slider
Set a finish time of 7am, for example, or whichever time you need the car charged by each morning
Click "Create" or "Save" and make sure the schedule is on. It should have a blue circle next to it.
This schedule will now make sure your car will have 100 miles range (or whatever target range you set) each weekday by 7am.
If you only use 30 miles in a day, then Ohme will top up your car back to 100 miles by 7am the next day in this example.
But how do you save money and make sure Ohme charges at the cheap rates…
Tell Ohme to "Save Money"
Ohme can automatically charge your car at the cheapest rates and save you money but you will need to select this option within the app. Follow these simple steps:
Click the menu in the top left corner of the app
Select "Settings" at the bottom of the menu
Scroll down to the option that says "Save Money" and simply toggle the grey circle icon so it is blue.
This means Ohme will do as much charging as possible when electricity is cheap. It will, however, prioritise your charging target that you set in your schedule. So, even if it is unable to meet your charging target within your cheap electricity rates alone the Ohme will continue to charge until it reaches your desired goal.

Set a price cap
If you'd like the Ohme to only charge your car during your off-peak rates, regardless of your target range, then there's an easy way to do this. Follow these steps:
Click the menu in the top left corner of the app
Select the option "Tariff: your tariff"
Here you can set an electricity price cap for charging. Simply add in the price you do not want the Ohme to charge above. In this example, we have set the price cap at 5p/kWh because that is the off-peak rate available on Octopus Go.
Toggle the grey circle on the right hand side so it is blue.
Remember: if you select this option it will override your charging schedule and Ohme will stop charging once your electricity rate goes above this price. Therefore it may not meet your desired target range. Keep this in mind if you have a long journey planned as you may need to disable this setting. The Ohme app will alert you if it cannot reach the amount of miles you want.