Should I buy a used EV? Read these used EV buying tips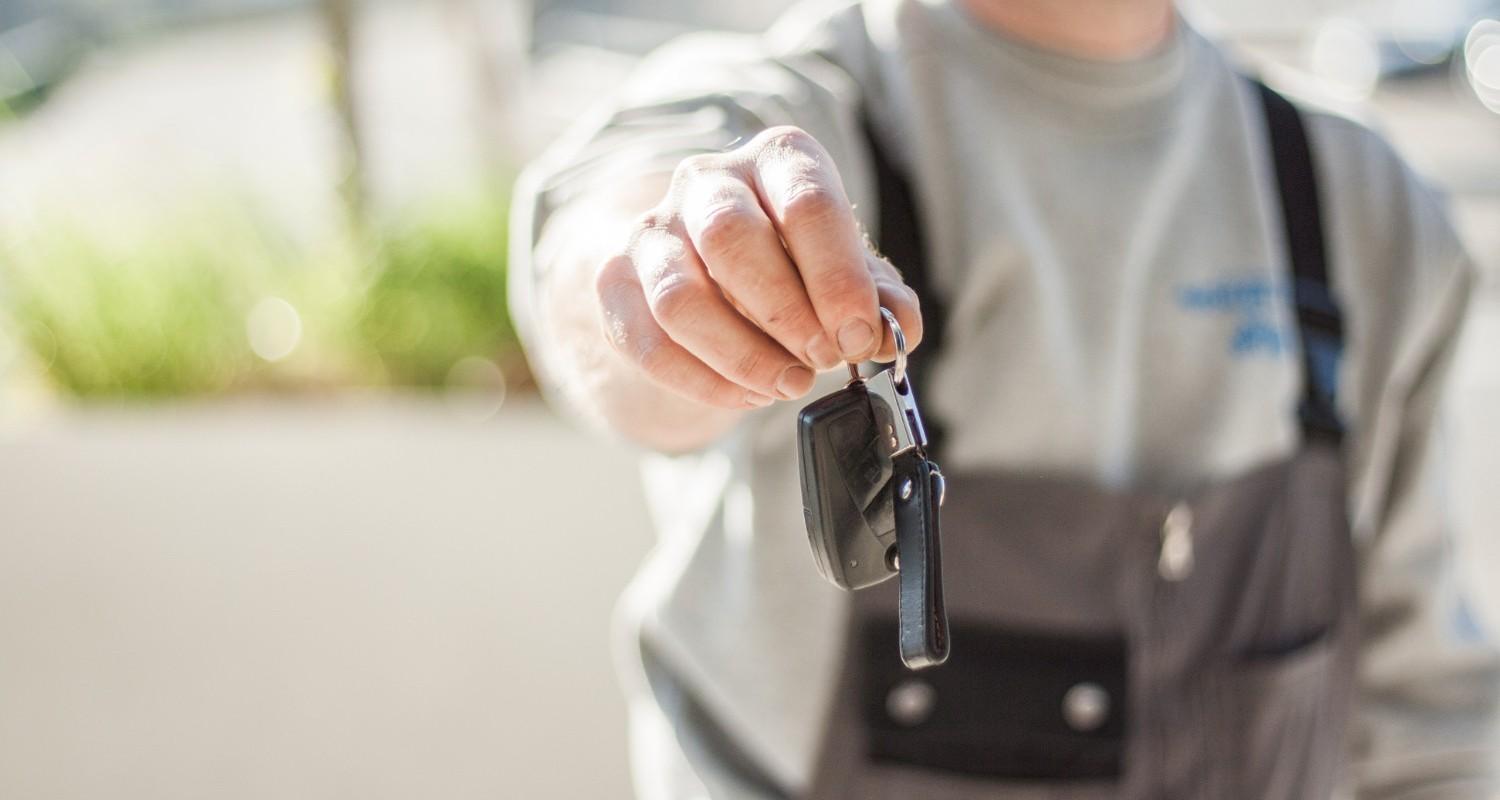 The simple answer is yes – there's no reason why a used electric car will be more or less of a problem than a "normal" used car.
Arguably it's a more stress-free purchase and a closer experience you get when buying a new car – there are fewer bits to go wrong than on a conventional car, after all. Nevertheless, there are some key things to keep in mind when buying an electric car from the used market…
Things to consider before buying a used electric car
Does an electric vehicle suit me?

While most people's lifestyles will be compatible with an electric car, there are some questions we recommend asking yourself before you hand over the cash or signing up to the monthly payments of a PCP or HP contract.
What is the real world range?

This might seem like a fairly obvious question but bear in mind that the range on electric vehicles, such as the figures found on the Tesla Model 3 Long Range, for example, has only grown to ICE-rivalling distances fairly recently.
Older electric vehicles tend to have a more limited range which might not be enough if you regularly travel on long trips to visit friends and family.
For example, a 2021 Renault Zoe has a real-world range of up to 245 miles on a single charge, but a 2013 example can only travel half that distance.
Older electric vehicles still have a role to play in inner cities, but if you're buying an older electric vehicle for going further afield, make sure you're comfortable with the range requirements.
If range is a big concern, there's also the option to look for second-hand electric cars that have a range extender. Not to be confused with plug-in hybrids, electric cars with range extenders use a petrol-powered on-board generator to charge the battery while the car is travelling, providing an increased range when needed.
As battery technology improves, new electric cars with range extenders are becoming increasingly uncommon but examples of used electric cars with range extenders include the BMW i3 Range Extender and the Vauxhall Ampera.
Where you are going to charge your EV?
If you have a driveway at your property, home charging is by far the cheapest and easiest way to keep your electric car topped up. And, if you are looking to get a home charging point installed at your property, we can help you.
However, if you don't have your own driveway, consider where you're going to charge it.
Being able to stop at a rapid charging point has made planning trips in your electric car much easier. Nowadays, you will struggle to find a new electric car that doesn't support rapid charging. Older electric cars however might be slower to charge at a rapid charge point or not even support it at all.
We explain rapid charging speeds in further detail on our rapid charging comparison tool page, but, in general, it's a good idea to check how fast your shortlisted vehicle can charge at a rapid charge point, especially if you plan to use your electric car for time-sensitive situations such as courier deliveries.
Older electric cars might also use a CHAdeMo connector to charge at a rapid charging point. Currently, most rapid charge points will have a CHAdeMO cable however this might not be the case in the foreseeable future due to the increasing number of car makers opting to fit their vehicles with the more standard CCS connector.
Get an installation estimate in under 2 minutes
In a rush? Get a charging point installation cost in under 2 minutes using our easy estimate tool.
What about fixing and servicing a used electric car?

Electric cars have fewer moving parts than their ICE counterparts which means there's less that can go wrong, but who do you go to when one of those parts does go wrong?
While the independent garage industry is ramping up its number of EV trained employees to meet the demand for electrical vehicles, the number of garages capable of dealing with EVs currently isn't huge. Make sure you find a garage that you're confident will treat your pride and joy well or use the main dealership.
Charging compatibility

When picking electric vehicles to add to your shortlist, it's important to consider how compatible they are with home, work and public destination charge points.
If you're opting for a vehicle with a Type 1 connection, and you want a home charge point, then you'll need to make sure it is compatible with your car. If you want a tethered charger, where the cable is always attached, make sure it has a Type 1 cable to plug into your Type 1 vehicle.
Or, alternatively, go for an untethered home charge point - this is just a socket which is universal and works with both Type 1 and Type 2 electric vehicles. You just need the relevant Type 1 or Type 2 cable for your car.
If you are looking to charge your electric car at home and the EV you are considering has a Type 1 connector, we recommend that you choose an untethered charge point such as the Ohme ePod or the Easee One because it means they will work with any future electric cars you might purchase, such as an EV with a Type 2 connection.
If you're purchasing an electric vehicle with a Type 2 connection anyway, then things are much simpler as most modern home charge points already cater for Type 2 vehicles as standard.
Finance

There are two stages to this - make sure that there's no outstanding finance on any car you buy; that applies to any car, not just an EV.
However, on older EVs like the ZOE or Leaf, the battery may incur a separate battery leasing fee per month. This was originally done to help lower the monthly cost of the vehicle, but also because early adopters were concerned about battery health and how long it would last.
The upside was the separate battery lease meant it was always under warranty and, should anything go wrong, the manufacturer would deal with it. The downside of course was the owner was incurring an ongoing monthly cost for the battery even when the payments for the vehicle itself were up and it had been fully paid for.
Battery leases are not offered anymore because battery technology in EVs has proved itself more than reliable and concerns that they would die after a few years or just not last that long have turned out to be unfounded.
When purchasing an older used electric car, though, you may still find these earlier vehicles which still require a lease payment for the battery.
Insurance

Most electric cars cost have slightly higher insurance costs than regular cars, but limited-mileage policies can help keep the premiums down.
What should you check for when buying a used electric car?

As stated in the beginning of this article, buying an electric car from the used market is easier than buying a used petrol or diesel car due to there being fewer parts that can go wrong and, therefore, fewer parts that need checking.
This doesn't mean however that you can waltz in to a dealership or a private sale and hand over your money blindfolded. It pays to be diligent when buying a used electric car, so here are a list of things to check when buying a used EV.
What's the history?

While checking the service history applies to any car irrespective of what's powering it, the widely held belief that EVs are maintenance-free isn't quite true.
Brakes are particularly important to check when looking at the maintenance history of a used electric car. Most EVs use regenerative braking which spins the electric motor backwards to reclaim the kinetic energy as the vehicle comes to a stop.
While regenerative braking is great for improving range, the downside is that electric cars tend to use their traditional brakes less than an ICE vehicle causing them to potentially erode due to lack of use.
Tyres are another important aspect to check when looking at the maintenance history of second-hand electric cars. EVs are heavier than ICE vehicles and because of this extra weight, components such as tyres are under heavier strain than usual and will need to be checked more regularly than they would if the car was an ICE vehicle.
Used electric car battery health

As a battery is used and recharged, its "health" will begin to degrade gradually over time. This degradation is much slower than was anticipated 10 years ago when the EV industry started growing in popularity, but it is something to be mindful of, particularly as older electric cars use older battery technology.
How fast an EV's battery health degrades is dependent on how well previous owners looked after the vehicle too, so it is important to check the battery health of the EV before purchasing. A general rule is that a battery health over 80% is considered very good for vehicles around 10 years old. Of course, it's all relative to how old the vehicle actually is and how many miles it has covered, so use your judgement too in conjunction with the other checks in this list.
The battery health of the EV is typically found under a setting in the vehicle's infotainment display. If you're not sure how to find this information, however, ask the owner or salesperson to show you. If they cannot prove the battery health to you then this could be a red flag and it's best to walk away.
Another topic to discuss with the seller of an EV is battery leasing. As mentioned above, some manufacturers in the past leased the car's batteries separately to the vehicle itself acting as a form of extended warranty. There are pros and cons to this, so it's worth checking if a used electric vehicle has a battery lease on it or not. The Renault Zoe is perhaps the most common used EV to have included a battery lease, so keep an eye out if the Zoe is on your shortlist.
What about the battery warranty?

Many electric cars have a separate warranty for the battery. This warranty usually lasts around eight years, though older cars might only have a five-year warranty.
Some manufacturers say the acceptable battery health after eight years is 70% of the battery's full capacity when the vehicle was new, and will refurbish it if it drops below this level.
Nevertheless, a decline of 30% in battery health is hardly unnoticeable and we advise that you take time to understand the terms of the warranty clearly.
Does it still have a cable?

Depending on whether you're buying privately or from a dealer, the charging cable may or may not be incuded. Don't assume it is.
If buying privately, the original owner might want to keep hold of the charging cable for their next EV.
Learn more about this in our article "Do EVs Come With a Charging Cable?".
Browse our charging cables
We have a range of charging cables to suit most people's charging needs and budgets. Browse our range and find the right cable for you
Does it have the right spec?
There was some consternation about secondhand electric cars having paid extras removed when the cars changed hands, in particular Teslas.
Make sure that if you're looking to buy a car with a specific software mode, or an added feature, it will still be there when ownership changes.
Check the suspension

Electric cars are heavy cars and with the UK's roads becoming ever more craterous, the toll taken on suspension components can be severe. Listen out for knocks, rattles, clonks, and check for odd play in the steering.
It's also worth taking a close eye at any wind-cleaving wheels as the results of too many solid liaisons with kerbs will affect range, as well as impact the handling.
Accident damage

Check for overspray, poorly fitting panels, odd bumps and more for signs of poor accident repairs.
Best used electric cars
We've already discussed in more detail what we think are the best used electric cars on the market but here are some of the contenders:
Renault Zoe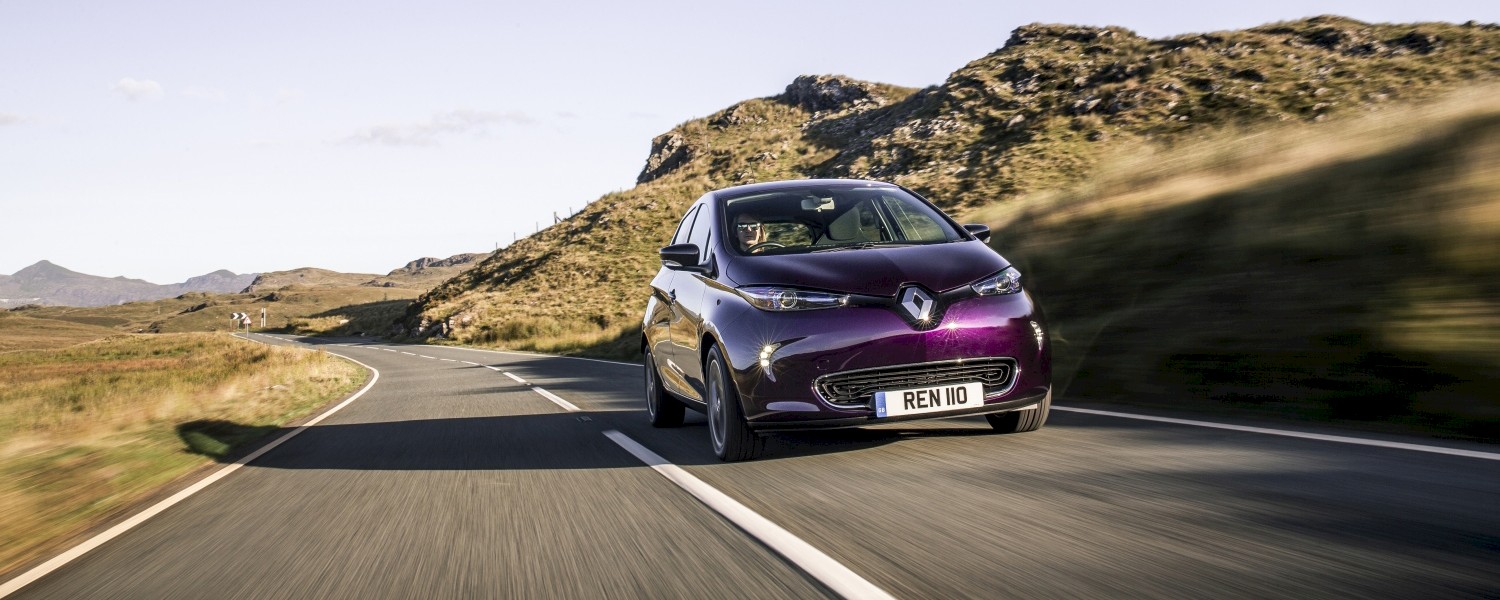 Introduced to the masses all the way back in 2013, the Renault Zoe is one of the most popular electric cars on the market due to its unique styling and being one of the most affordable zero emission vehicles you can buy.
BMW i3

Love it or hate it, the BMW i3 series is probably the most uniquely designed electric car on the market.
Also, if you want a car that takes the environmentally friendly message even further, the materials used to make the i3 are either made from recycled materials or can be recycled.
Volkswagen e-Golf

If you are a VW golf fan, you will be pleased to know that Volkswagen did make electric versions of their popular hatchback aptly named the e-golf.
Despite being a tad heavier than its petrol or diesel counterparts, the e-golf still has the unique driving experience golf fans love. Plus, if you want an electric car that doesn't scream "I am an electric car!" with its styling, you'll love the e-golf, as it looks almost identical to the regular golf.
Volkswagen e-Up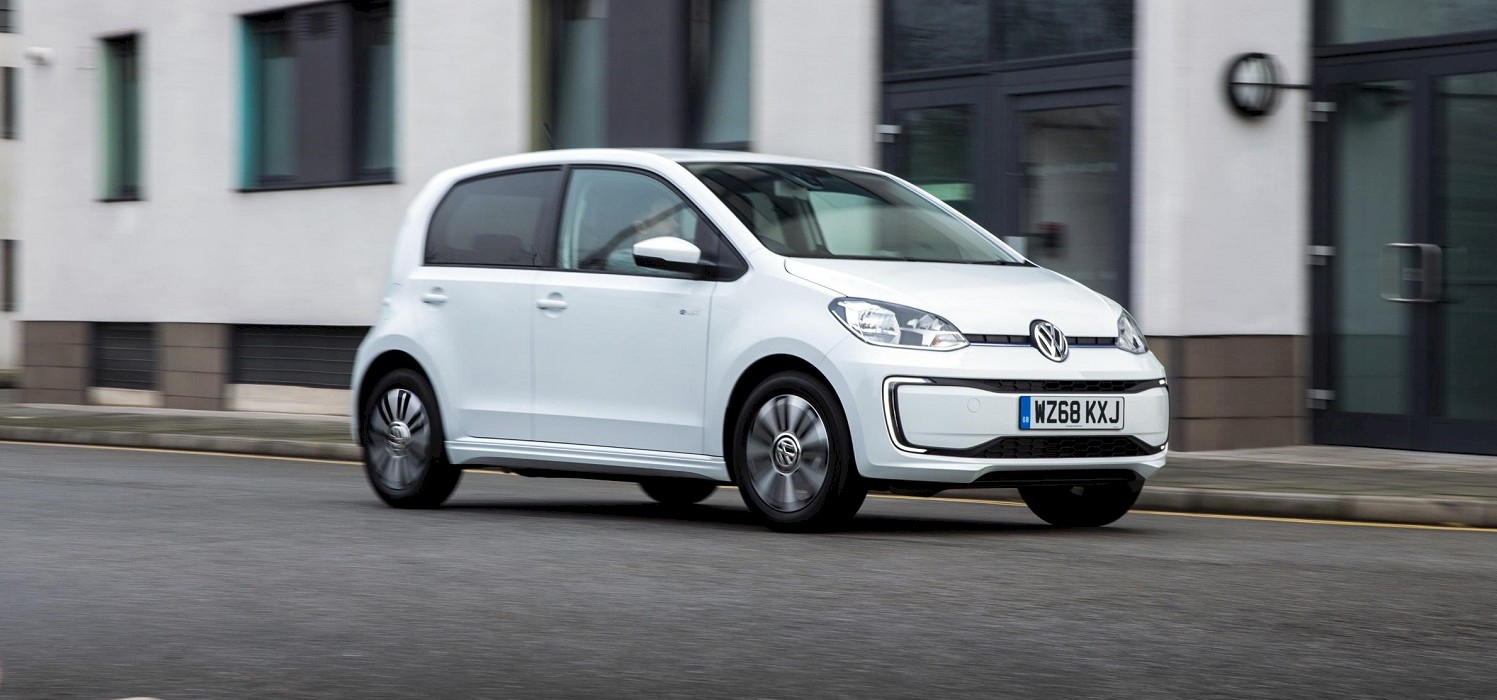 We are not going to lie, a lot of zero emission vehicles are quite big, due to the size of their batteries. That's not the case with the e-Up however. Coming in at just over three metres long and under 2 metres wide, the e-Up is probably one of the smallest electric cars you can buy.
Nissan Leaf Mk1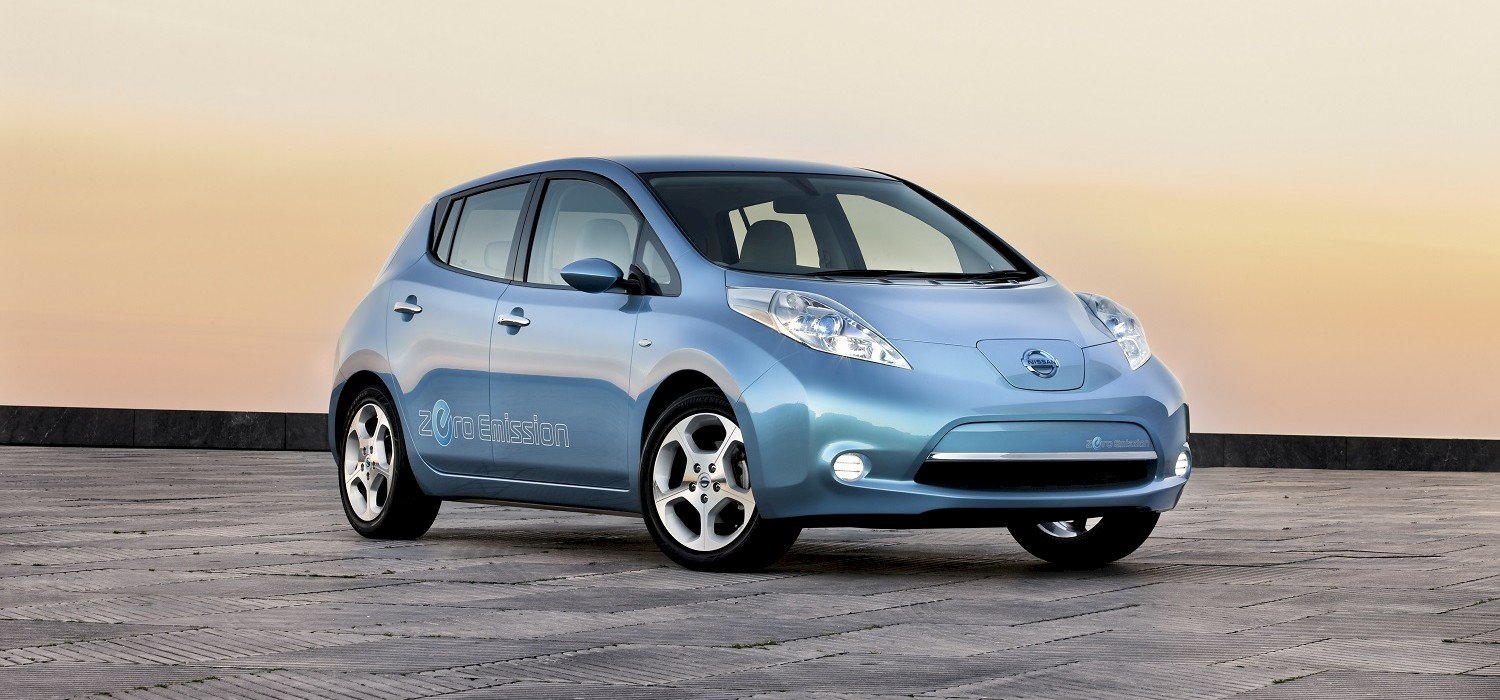 The Nissan Leaf is somewhat of an icon when it comes to electric cars, not only was (and still is) one of the best selling electric cars on the market but it was also one of the first modern electric cars that you could buy, coming out way back in 2010 when mass-produced zero-emissions vehicles were considered just a pipe dream.
Because of their popularity, Nissan Leafs can be commonly found on the used market at great asking prices too.
Kia e-Niro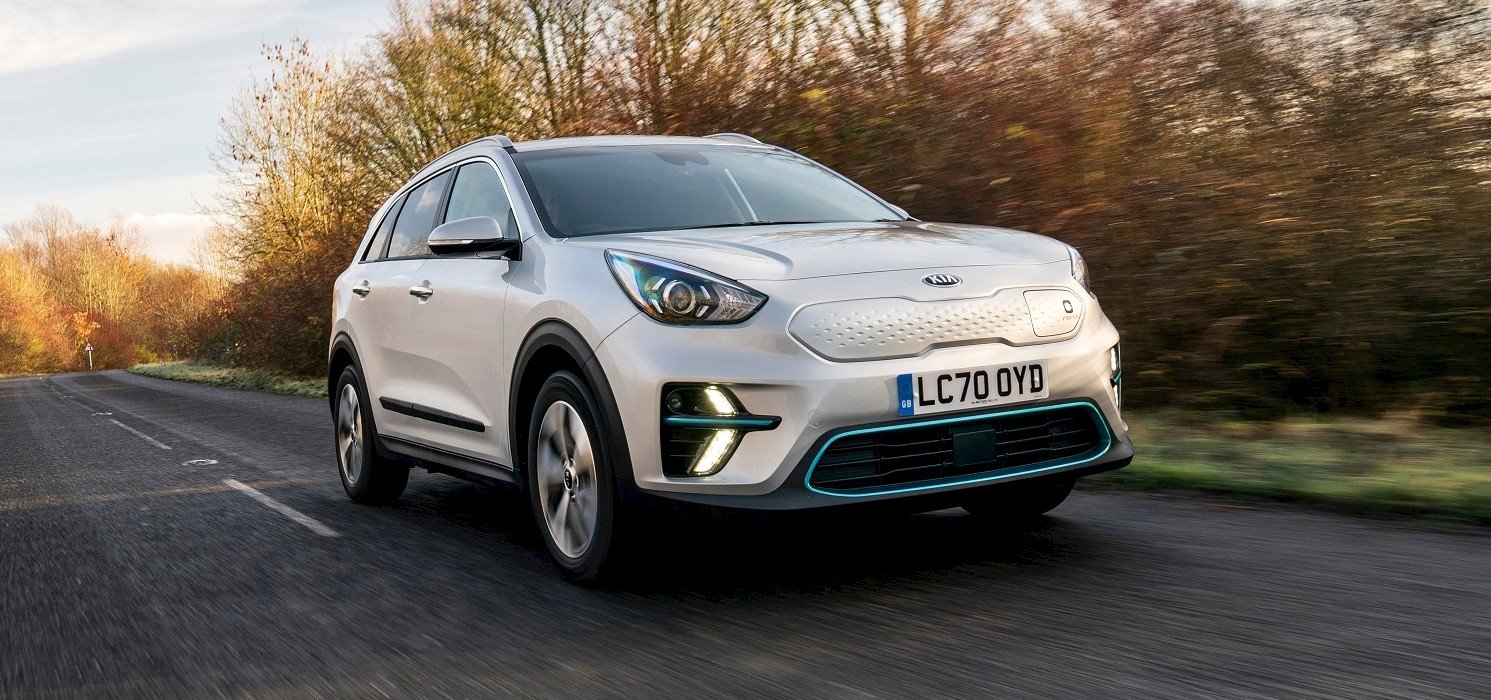 The Kia e-Niro is one of the most capable cars on the market, let alone being one of the best electric ones. There's lots of room in the back and instant response from the electric motor means you can have plenty of fun too.
Kia started electrifying the Niro back in 2019, meaning that older versions are hitting the used car market at very reasonable prices.
Jaguar I Pace

When released, the Jaguar I pace was a tremendous success, winning multiple awards and being highly rated amongst critics. Years later, the 2020 I-Pace which replaces the original continues to carry on that success.
Meanwhile, the orginal that started it all is a great option for anyone looking to buy looking to buy a second-hand premium EV.