The beginner's guide to using an electric car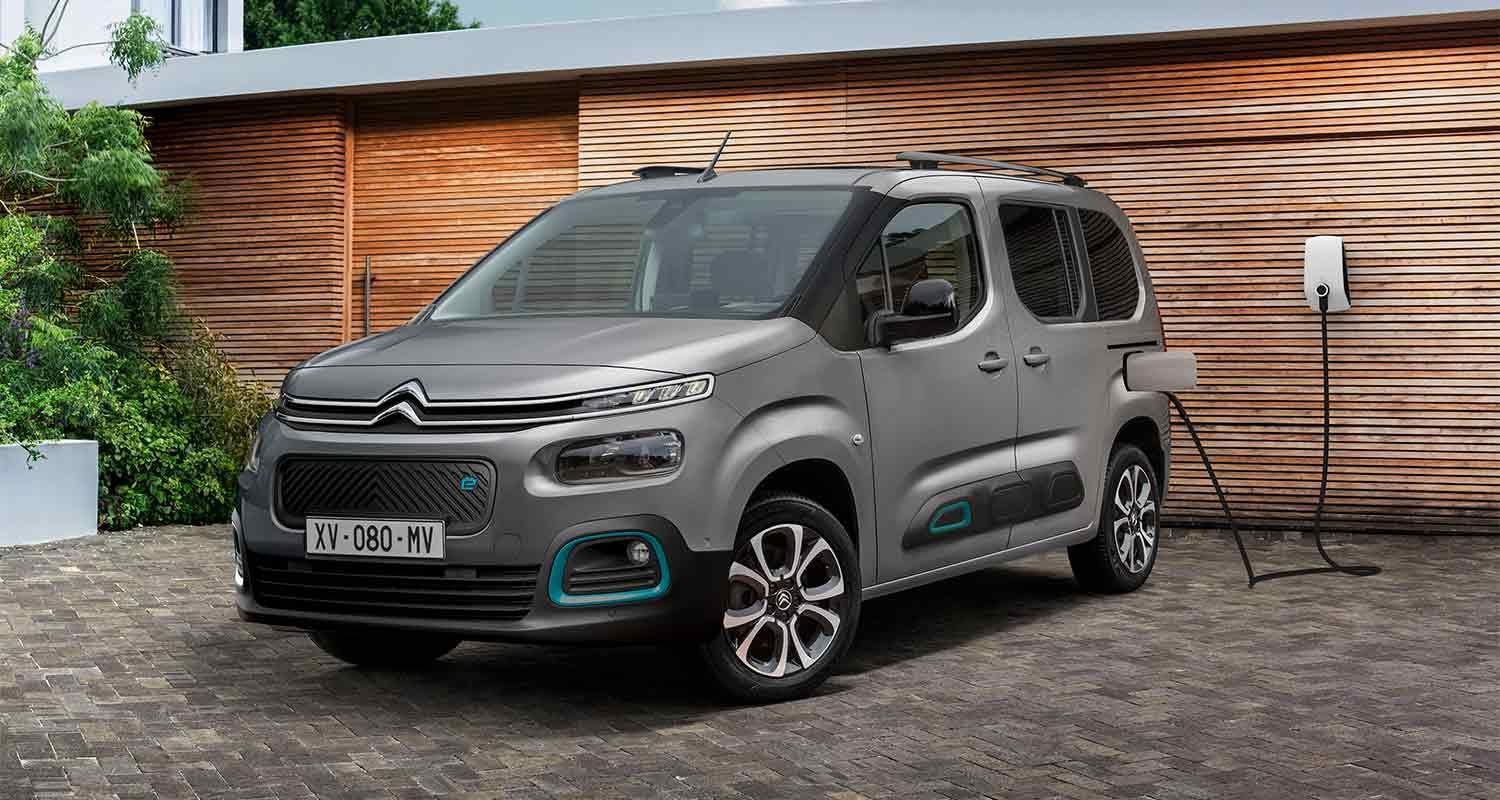 Are you considering joining the electric car movement, or have a new electric car on order? The world of electric vehicles can seem daunting – many different acronyms, strange terms and a different driving experience.
However, leaving petrol or diesel models behind in favour of an electric motor needn't be a worrying – today's electric cars are at the cutting edge of technology, and with running costs much lower than vehicles with internal combustion engines, there's never been a better time to join the world of zero-emission vehicles.
We're here to help, whether you're buying an electric car straight from petrol or diesel cars, or you already have a plug-in hybrid. Car manufacturers are announcing new electric cars each week. The new world of electric cars is exciting – and we're here to help.
Charging an electric car at home is really easy
While the number of public chargers is increasing by the week, the best advice is to try to have a charging point installed at your home. This will lead to lower running costs, but will do much to extinguish range anxiety by replenishing battery power overnight. When buying an electric car, it's worth considering whether you have space outside your home for a charger to replenish EV batteries, as this makes the ownership of an electric car much simpler.
Plugging in is simple - find the charge port on your electric car, take the charging cable (often supplied with the car) and plug it into the car socket and then a power source. We have a short video on how to "plug in" in our guide to home charging.

It doesn't take very long - charging an electric car battery from empty to full can take a long time, but it's very unlikely you'll do this. Most of the time you'll just "top up" the battery. Learn more about charging times here.

Most EV owners charge their car overnight - this way the car has plenty of charge for your driving needs the next day.

It's like a mobile phone - in many ways, charging your electric car is very similar to charging your phone. You usually plug it in overnight or when you don't need it, so your car is always ready for you. Read about our editor's "charging routine" here.
If all this sounds complicated, we promise it isn't. You could take delivery of your electric car, plug it in when you need to and that's it. But it's always nice to be prepared – take a look around our site for further advice on getting the best out of an electric vehicle.
Get a home charger installed

Most electric vehicles can simply be charged using a conventional 3-pin plug and domestic socket.
But it's not as convenient or as fast as getting a dedicated home charge point installed, like the ones Smart Home Charge offers.
These home EV chargers, sometimes known as wall boxes, are more powerful and typically add around 30 miles an hour to your car compared to 10 miles an hour from a 3-pin.
Why get a charger installed at home?
It's faster than a domestic socket

It's safer than a domestic socket

"Smart charging" functionality allows you to take advantage of cheaper off-peak rates on your electricity tariff. More on that below.
You can compare charge points and request a free quote for your own home installation. The upfront cost might seem like a lot, especially when electric cars tend to cost more than petrol or diesel cars currently, but it will be much cheaper than public chargers over the medium to short term. However, this does depend on off street parking which not everyone with an electric vehicle is blessed to have.
If you want an electric car charger installed at home, we suggest you read this quick guide:
Ready to get started with a home charger?
We have a range of chargers to suit most people's charging needs and budgets. Browse our range and click "request a quote" to get started.
Charging on the road

Most electric car drivers charge at home most of the time – not only is it simpler, there are cost savings to be made.
In fact, it's quite rare to need to use a public charge point for electric cars.
These are some scenarios where you might need to use a public charge point for replenishing electric cars:
You're going on a long journey/family trip which is beyond the range of your electric car
You're away from home and need to top up the battery for your electric vehicle while indulging in some away-from-home driving
You're at a hotel, leisure centre, supermarket etc and you want to top-up the car battery while you're shopping, for example
For longer journeys, most people have a "bladder range" that runs out before your car's range would – there are a lot of naysayers who make a big noise about range anxiety, but the need to do upwards of more than 200 miles per day is relatively rare for most people.
Simply plan a comfort break on your route, perhaps at motorway service stations, and plug your electric car into a public charge point while you're there.
By the time you've relieved yourself, grabbed a coffee or something to eat, then your electric car has likely been charging for at least 20 minutes.
That may be enough already to see you through to your destination. Most electric cars are equipped with "rapid charging" and will get an 80% recharge in around 30-45 minutes from empty. But remember, your battery probably isn't empty anyway and you might not need 80% to reach your destination.
Rapid charging encompasses a variety of speeds and it will depend on your electric car's battery. Public chargers have different terms for rapid charging too (AC - alternating current; DC - direct current), and a big part of the electric car cost will be down to speed. You'll be able to get a good idea of time and cost from the rapid charger in front of you.
Electric cars can be recharged at increasing numbers of places, from public car parks to hotels, shopping centres and restaurants with a charging point installed.
Living the battery life is getting easier, and with renewable energy increasingly used, you can clear your environmental conscience and save money.
Learn more about rapid chargers, how to use them with your electric vehicle, the costs and more in our Guide on How to Use a Public Charger.
Driving an EV is different... but good

If you've already test driven your electric car, then you have a pretty good idea of what it feels like. But here's a reminder just in case:
The Silence
The first thing you will probably notice about an electric car is just how quiet they are. With no engine or pistons moving at great speeds, you are left with the soothing peace of the interior; electric cars make every journey somewhat serene; no vibrations from the engine.
On motorways you will notice more wind and tyre noise with an electric car, but this is no louder than a conventional car - there's just no noisy engine with an electric car to mask the sound. You'll soon get used to it and learn to enjoy the quietness of an electric car... or you can stick the radio on.
This is particularly good for urban driving; not only can you expect to see cars being penalised for their air pollution contribution, car charges are likely to be introduced for vehicles with regards to noise.
No gears
Electric cars don't have gears. Not in the traditional sense anyway. They have "Drive" (or forwards) and "Reverse". Simple.
Regenerative braking
Once you get over the quietness of an electric car, then "regenerative braking" is probably the biggest change compared to a conventional car.
Simply put, when you lift your foot off the accelerator the electric car will begin to slow down. Regen braking is different to coasting, though.
The electric car will slow down quite a lot without using the friction brakes, all the while recovering this kinetic energy into the battery. In practice, it means you don't need to use the brakes as often and you get some energy back into the electric car's battery.
Most electric cars let you adjust the severity of the regen braking or turn it off completely if you don't like it.
Instant power
Because there are no gears to change into and electric cars are extremely efficient at delivering power to the motors and wheels, they are able to accelerate almost instantly.
It's helpful in certain driving situations and it's also quite fun! Be careful, though, as the instant acceleration may be quite surprising the first few times.
Some electric cars have different drive modes that allow you to increase and decrease the amount of power that's delivered to the motor when you put your foot down.
Low running costs

An electric car is cheaper to "fuel" than a petrol or diesel, that's for sure. Electricity is generally cheaper than fuel, plus electric cars have far fewer parts than a petrol/diesel which means fewer things to go wrong and lower repair costs.
But did you know EV buyers can save even more money by choosing the right energy tariff? That's right, you see, some energy suppliers offer cheaper overnight rates specifically aimed at electric car drivers. That means you can plan your electric car charging around those cheaper rates and charge your electric car up at a charging point for just a few quid.
This is entirely optional, of course, but you can learn more in our guide to energy tariffs and car charging.
Driving an electric car means that you will be able to benefit from lower vehicle excise duty. The UK Government is keen to get more drivers into electric cars and though many of the Government grants that would go some way to ameliorating the upfront cost of a new electric motor have now gone, low emission vehicles are still significantly cheaper than traditional cars and even plug in hybrids when it comes to road tax. Some workplaces offer a charging point for their staff, which will help to reduce costs.
Common questions
Are electric cars safe? Electric cars are no more dangerous than traditionally engined cars. Arguably they are potentially safer, because there are fewer mechanical items to go wrong.
Why are electric cars worth more? The development costs of electric vehicles and the factories and infrastructure to build them also incur a huge cost. As the technology becomes more commonplace and every home has a charging point, switching to the battery life will become much cheaper.
Final thoughts
The best thing to do if you're considering ditching the petrol, diesel or plug in hybrid, is to test drive an electric car. Whether you're looking for a Tesla Model or a Nissan Leaf, or thinking about an electric second hand car, it's always best to experience the electric car revolution close up.
You'll be wondering why you didn't make the switch earlier, and become au fait with the rapid charger before long.