Plugged In - Toddington Harper, Gridserve CEO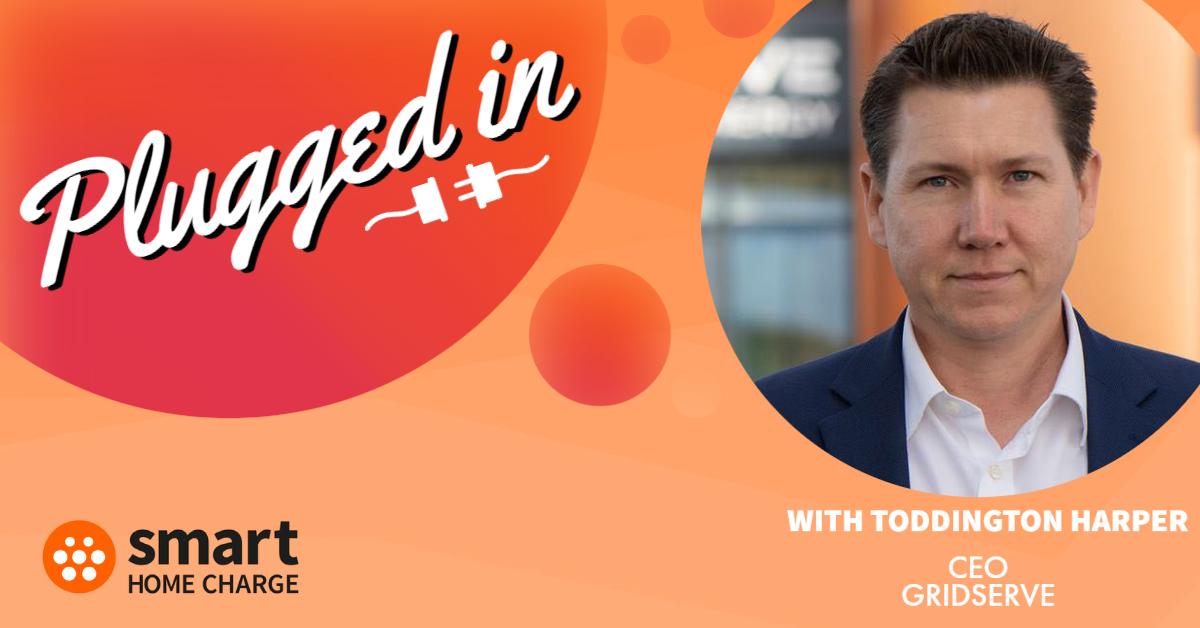 The next decade is crucial for climate action and so it's vital that drivers are given as much confidence as possible to switch to an electric vehicle (EV).
This is the central aim of GRIDSERVE's network of Electric Forecourts - to banish range anxiety for good and create a reliable location to charge an EV rapidly with renewable energy and quickly grab a coffee or a basket shop while you wait.
The company launched its first location in Braintree, Essex in 2020 and has now opened its second site in Norwich this spring.
The Norwich location can charge 36 cars simultaneously, 22 of which are high-power chargers with up to 350kW of power – the fastest chargers commercially available today, capable of adding up to 100 miles of range in only five minutes.
These Electric Forecourts are paired with High Street brands like Costa Coffee, WH Smith, the Post Office and M&S to offer additional services for those visiting for a top-up.
It's all part of an ambitious £1 billion investment plan to open 100 Electric Forecourts over the next few years with plans already underway for a site at Gatwick Airport and planning permission confirmed for Uckfield, Gateshead, Plymouth and Stevenage. An additional 30 sites are under development.
This is in addition to GRIDSERVE's 2021 acquisition of Ecotricity and "The Electric Highway" which already boasts a UK-wide network of more than 50 high power 'Electric Hubs' with 6-12 x 350kW chargers in each, plus almost 300 rapid chargers installed across 85% of the UK's motorway service stations.
Compare rapid charging costs
Compare the charging costs of the UK's most popular rapid charging networks using our rapid charging cost comparison tool,
Big projects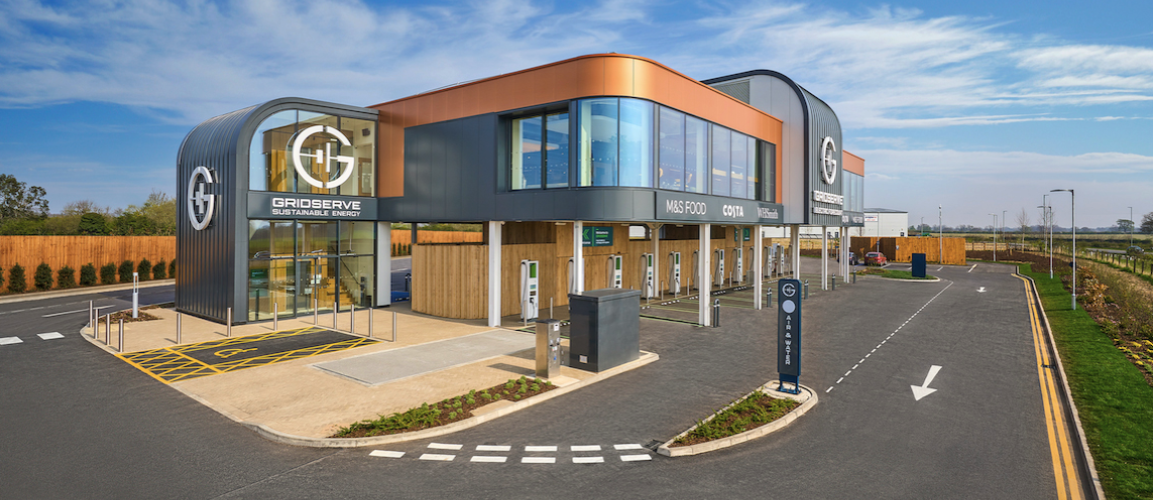 These Electric Forecourts are big projects to deliver and just because this is GRIDSERVE's second in the rollout so far, Toddington Harper, GRIDSERVE chief executive, explained it has still been a learning curve with tweaking the model.
He said: "We were very techie when we launched Braintree in 2020.
One of the first direction signs you see when you drive in is for a 350 kiloWatt charge or a 90 kiloWatt charge and we soon realised that almost no one understood what that means.
So now every parking space at Norwich has been designed so you can just park and charge anywhere.
The footprint of Norwich is half the size of Braintree so that has been another learning curve."
GRIDSERVE's Braintree location is already having an impact on increasing EV adoption in the area and since opening EV sales have increased by 82%, more than double the UK's average rate of EV growth.
It's expected that as confidence grows in the Norwich location there will be a further boost to EV adoption.
Auto Charge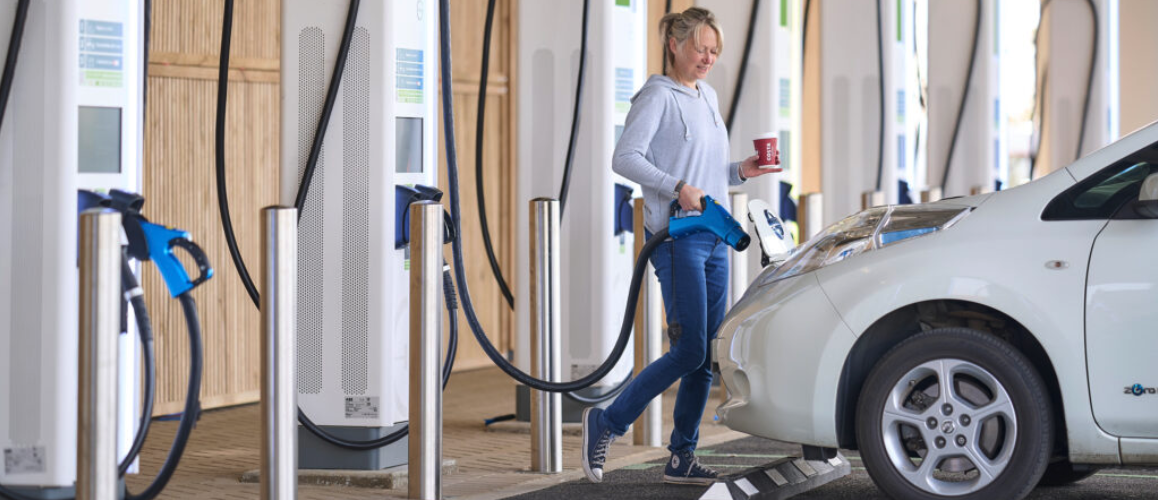 Creating a frictionless charging experience is at the heart of what GRIDSERVE is trying to achieve and so the team are working on features like Auto Charge.
This uses smart technology so when a customer uses a charger at an Electric Forecourt for the first time, they can ask for the site to remember their payment details.
By using the feature, drivers can plug in any type of EV with a Combined Charging System (CCS) connector and the charging session will immediately start, without needing to swipe a contactless payment, or use a card.
In partnership with Hitachi Capital (UK) PLC, the company also offers GRIDSERVE Electric Vehicle Solutions, the UK's first net zero carbon EV leasing business.
The net zero carbon energy delivered at GRIDSERVE's charging points can be included in monthly leasing payments, meaning drivers can charge at any GRIDSERVE Electric Highway charger without paying additional monthly costs for energy.
The business believes this removes a key barrier to mass EV adoption, enabling people to accurately compare the cost of leasing a petrol or diesel vehicle, plus fuel, with an EV with energy included.
This reflects the true overall cost to the consumer – which in most cases clearly demonstrates a lower cost for EVs than petrol or diesel vehicles – and is particularly useful for the approximately 40% of people in the UK without access to off-street parking.
Reliability is key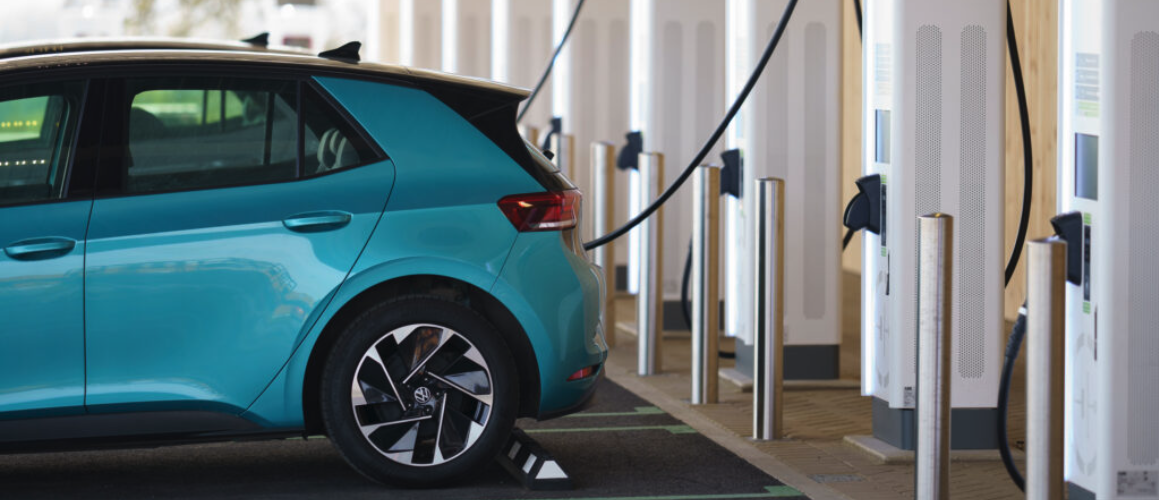 Toddington said: "A year ago one of the big complaints from EV drivers was that the motorway charging network was unreliable and that's simply not the case anymore.
For motorway sites, you need to charge the cars quickly. We think more and more people that don't have access to home charging will depend on sites like ours."
He said that these Electric Forecourts have been designed around drivers being able to turn up, charge and shop in around 30 minutes.
Future Electric Forecourts locations will continue to be on the edge of urban areas so they can principally serve a large population, as well as the motorway traffic passing through.
Energy price pressure
All businesses and households are feeling the pressure on energy prices right now.
These superhub Electric Forecourt charging sites have also been built with 350-kilowatt capacity, so GRIDSERVE is investing ahead of demand so it will be able to cater for expanding EV sales.
Toddington explained: "You're essentially buying additional capacity that you don't need ahead of demand.
So that's the extra complexity there. But we want to stay competitive across any market we operate in for price to charge and we can do that by integrating solar energy into everything we do.
It's important to accelerate the uptake of EVs and we've seen some pricing at some other motorway charging sites where it's costing more than a tank of diesel and I don't think that makes a lot of sense."
From sun to wheel
GRIDSERVE's team is responsible for the development, construction and operation of more than one gigawatt of solar energy and energy storage solutions, including connecting over 100 utility-scale sustainable energy projects to the UK grid.
Every kilowatt hour GRIDSERVE uses as part of its Electric Highway is a "zero carbon kilowatt hour".
This is from a combination of the company's own solar generation and then whatever it needs in addition to this, it buys from net zero solar providers.
However, GRIDSERVE is investing in more solar projects which Toddington said will "deliver more energy than we need".
The business also has a directly connected solar concept that combines a large 20-acre solar farm directly to an Electric Forecourt to charge cars directly from that output.
What's to become of the urban petrol station?
The ban on all new petrol and diesel cars is fast approaching in 2030.
From that date onwards the demand for petrol and diesel will continue to slowly dwindle as internal combustion engined vehicles become a thing of the past in the coming years.
So does GRIDSERVE foresee smaller scale EV Forecourts in city centres, much like you would have an inner city petrol station?
Toddington says: "We have all sorts of ideas for cities, but it's tricky. It might mean looking at building vertically if you don't have the space in urban areas."
GRIDSERVE has already done this to some extent by elevating the facilities above the chargers at the Norwich site to make the best use of the space available.
Toddington says: "We're looking at how to do things in a more compact way and that's currently driving some of the work for the next Electric Forecourt at Gatwick Airport."
For now, just watch this space as more Electric Forecourts come online in the coming years and charging at home or on the road continues to become more simplified and stress-free.