Plugged In - Chris Pateman-Jones, Connected Kerb CEO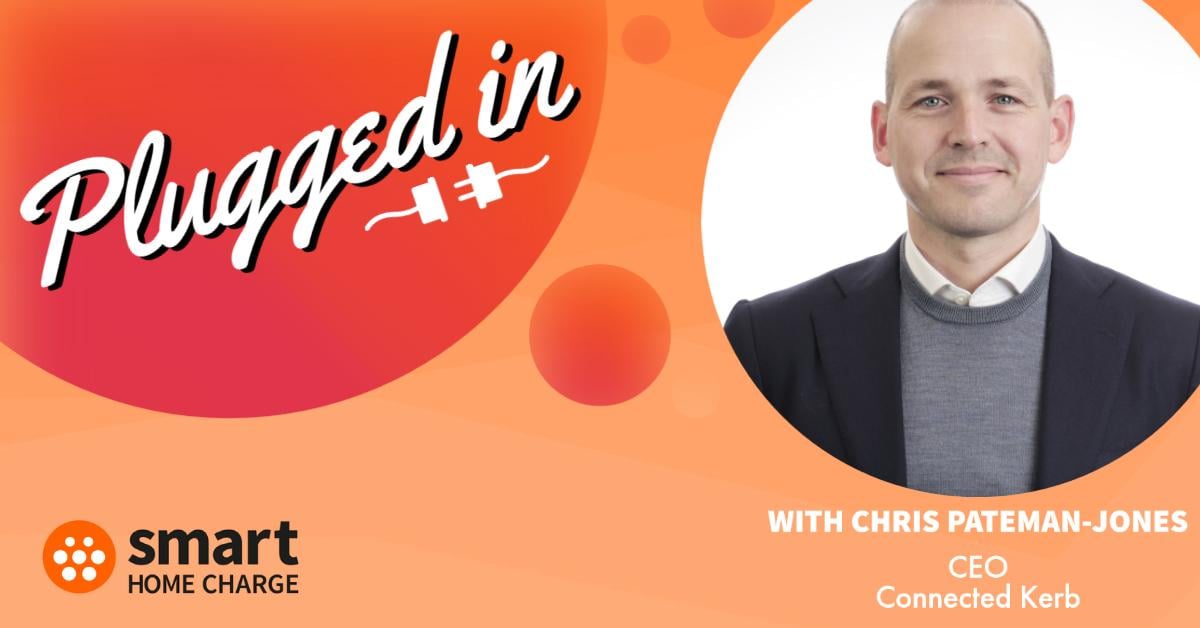 Between now and 2030 the ability to easily charge an electric vehicle (EV) will be the deciding factor as to whether zero-emission driving really takes off to the next level.
Founded in 2017, Connected Kerb was established to create a public charging infrastructure that mirrors the convenience of those that have a home charging point on their driveway. As part of its mission, Connected Kerb wants to make sure charging points are close by, reliable and offer the same level of services and discounts available to those charging at home.
Chris Pateman-Jones joined the business in 2018 as Head of Strategy before taking on the role of chief executive in 2019 to lead the business from 30 on-street chargers installed to contracts in place for 13,000.
There are currently around 25,000 public on-street charging points across the UK in total, which highlights the scale of the growing business.
Connected Kerb has installed 1,000 charging points in the last six months and will add 3,000 more before the end of 2022. The team has gone from 11 before the pandemic to 70 now.
The business is on the verge of announcing two contracts to install "tens of thousands" more charging points to be announced soon. The company has also expanded into the residential space by partnering with new build property developers to install its new Scarab chargers as standard for new build homes.
Chris is confident Connected Kerb will be the biggest on-street charging network "by some distance" by the end of 2022. He knows there is pressure to deliver at scale in order to help people make the switch to zero emissions, but making sure EVs are available to all is something that motivates him and his team.
He said: "We started this business with the view that we wanted to help society make the transition to zero emissions in an equitable way. We measure ourselves against that. If we don't deploy at scale, we're not going to have an impact."
Origin of the EVs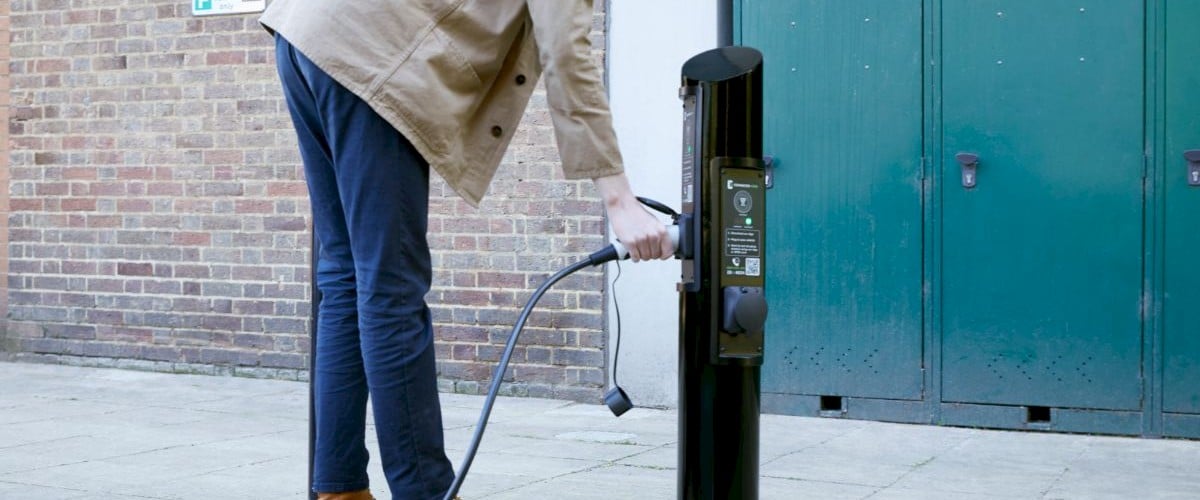 A self-described "ecologist and environmentalist", Chris finished his PhD in evolutionary biology but was attracted to switch his focus to infrastructure after being inspired by the transformation of King's Cross St Pancras station in London.
Chris said: "After my PHD I didn't want to get funnelled into more narrow specialisms. I was travelling through St Pancras every week and I was just so inspired by the transformation. It's such a beautiful space now. I wanted to work for organisations that would have a big and profound impact on society."
Chris pursued a job at Bechtel, the company involved in the redevelopment of Kings Cross and mega projects like the Channel Tunnel, before joining the consultancy firm Ernst & Young to lead infrastructure projects globally.
The Connected Kerb founders approached Chris to lead the business at a time when they knew EV adoption was about to explode.
Compare destination charging costs
Compare the charging costs of the UK's most popular destination charging networks using our destination charging cost comparison tool,
The chicken and the egg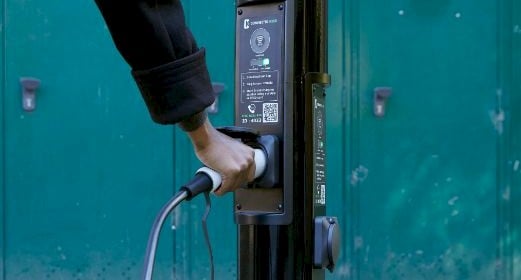 The Department for Transport's (DfT) Electric Vehicle Infrastructure Strategy, which was published in March, sets out the ambition to add 300,000 public charging points by 2030.
There's a fund of £1.6 billion to help put these points in place and this includes a £450 million Local EV Infrastructure (LEVI) Fund to help local authorities scale-up infrastructure provision and to negotiate good commercial terms.
Chris said there has been a positive movement from the Government to focus its funding on ultra-rapid charging at a relatively small number of key locations to help with longer journeys and a much wider rollout of intelligent slow charging at scale. The latter is the area Connected Kerb is focused on.
But while Chris acknowledges that it's good to have a target for 2030, this is only the starting point to reach the Government's target of net zero by 2050 (the UK will reach net zero when the amount of greenhouse gas emissions it produces is no more than the amount taken away).
A report by the Society of Motor Manufacturers and Traders (SMMT) predicts there will need to be 2.3 million public charging points by 2030 in order to meet the rising demand for EVs.
Chris said: "The challenge the Government now has is how do you translate that ambition to local authorities to deploy at scale across towns and cities? We see huge variation from councils in terms of size and scale of contracts they're looking to award. The LEVI fund is a really good step as £50m from that will be used to help councils bring in specific EV expertise and help educate transport professionals to get the right contract terms to attract infrastructure finance."
These are the kind of investors that know it will take longer to get a return, which Chris thinks is one of the key elements to getting on-street EV charging right.
He said: "We've managed to spend the time with councils to explain the economics of the charging points. You need a minimum of 15-year contracts on charging points with options to extend."
Connected Kerb knows those switching to EV, beyond early adopters, is very much a "chicken and egg" scenario. Without a reliable public charging infrastructure, those without off-street parking won't feel confident they can go for an EV.
Chris said: "You have to attract funding that knows there will be a low level of utilisation of the chargers at the start. We've built our kit to last 25 years with a view that we'll get contracts to mirror that. We're assuming that those charging points will be used infrequently right now and over time that will ramp up."
Why should you be penalised if you have to park on the street?

Connected Kerb has been vocal about the Government removing the 20% VAT rate added to on-street charging to bring things in line with the 5% VAT rate for those that charge at home.
Chris said: "The Government could help a lot by not applying 20% VAT to public charging in a residential on-street setting. If it's commercial charging on motorways, we're more comfortable with the 20% VAT because everyone has to pay that.
However, we don't think it's fair that if you're charging on the street you're paying 20% VAT, while the EV on a driveway opposite it is only paying 5%. It's clearly unfair. We've had acknowledgement from the Government, but there's been no movement yet. I hope there will be a response soon."
Browse our product range
We have a range of chargers to suit most people's charging needs and budgets. Browse our range and click "request a quote" to get started.
Contactless red herring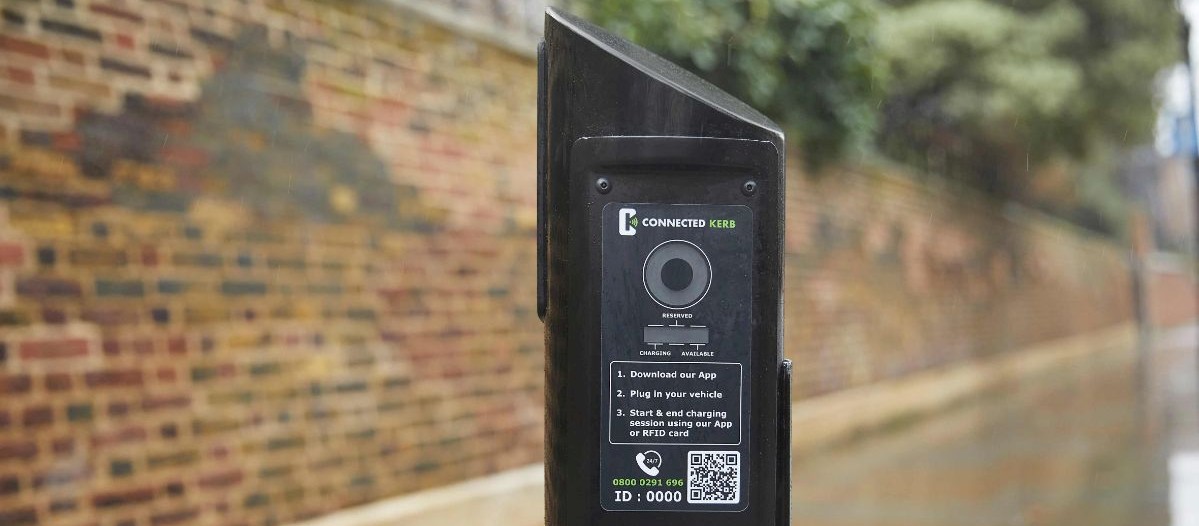 Part of the Government's plans to simplify EV charging is to introduce contactless payment when using public charging infrastructure. It means you wouldn't need to sign up to a specific app on your smartphone, you can just tap and pay. Chris strongly believes this is the wrong way to go.
He said: "Mandating contactless across all charging points is bonkers. It doesn't recognise the nuance with charging. Having a digital connection through an app to manage charging and share data makes more sense in a residential setting.
If you're using contactless how are you going to know what tariff you're paying? How will you know how much you're likely to pay? How can we send drivers a receipt if you have no details about them? There's a lack of understanding and it's a complex issue. The Government is trying its best."
Accessibility is the bigger issue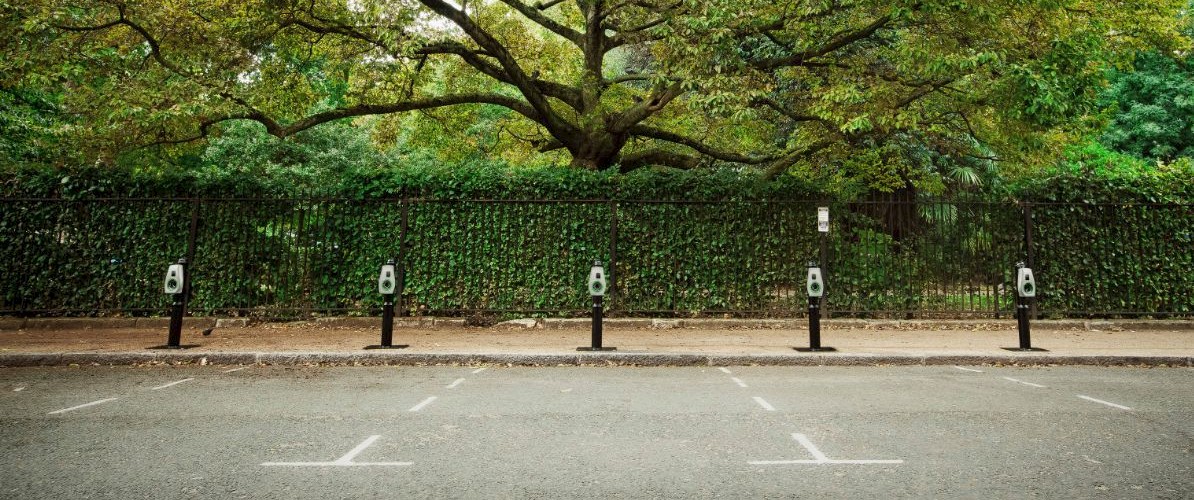 Chris is more concerned that the current charging infrastructure plans are rolled out with accessibility in mind. He thinks accessibility is a fundamental issue that is being overlooked, while elements like contactless payment are being given more focus.
The AA has already urged the industry to make sure that as the UK's vehicle charging infrastructure continues to grow, it is made accessible for the one in five people with disabilities. Connected Kerb has been working with transport solutions disability charity Motability on forming its accessibility strategy and is planning an announcement on what percentage of its public charging points will be accessible in the near future.
Accessible bays at car parks are wider and deeper and sockets are located at the right height. On-street accessible bays require drop kerbs, which can increase costs by £1,000 per bay.
Chris said: "We're deploying accessible bays as widely as we can. We think it's really important. The challenge we have is that it costs more money to roll out accessible bays. I'm signing that off as a business because I think it's important that we should do it.
The problem I have is that other networks aren't thinking about accessibility in the same way. Therefore when it comes down to pure cost assessment when bidding for contracts we could be penalised. Most of our council clients can see we're raising accessibility within bids. I think we should all be trying to increase accessibility of charging infrastructure."
Smart charging at home and on-street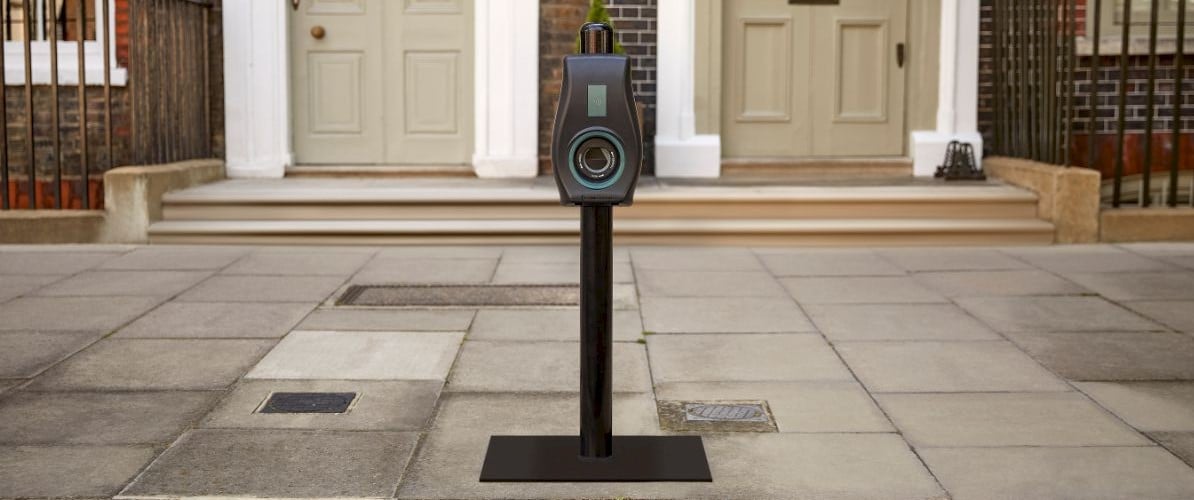 Each of Connected Kerb's Limpet, Gecko, Chameleon and Scarab chargers are smart, 5G connected and can be rolled out with a power output range from 7kw to 22kw. These charging points are for "long-dwell" customers - those that are parking up for long periods of time to top up their EVs.
Much like the mandatory factory settings being introduced in June for all smart home chargers, Chris wants to incentivise some using public chargers to charge at specific days and times. Connected Kerb has already started to introduce this feature through its Agile Streets project alongside Octopus Energy and Samsung Research.
A rough rule of thumb for residential charging pricing is around 10p per kilowatt-hour (kwh). Before the recent hikes in energy prices Connected Kerb was charging around 25p per kWh. If EV drivers inform Connected Kerb when they're intending to pick up their vehicle, the company can predict demand and pass on discounts to get the price of charging down to as low as 18p per kwh.
He said: "I see an opportunity for us to forecast load coming into the grid. We can model what is happening across our network of users. If 5-10% of them change their behaviour across the week we can start to model the impact of that on the energy grid load.
We can start being dynamic and incentivise a percentage of users to charge on a specific day, morning or evening for a discounted charge. That's where innovation is going."
Two-tier adoption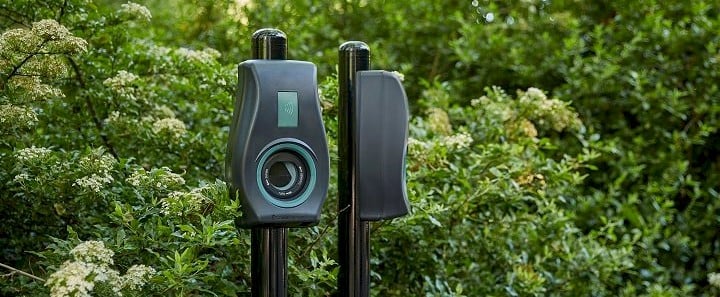 One of Chris' biggest worries is that if the UK doesn't get on-street charging right, including the way customers are interacting with the services provided by charging networks, those without driveways won't make the switch to EV.
He said: "If you don't deploy to a high enough degree, all you'll see is people with driveways adopting EVs. People in poorer areas and in city centres with poor air quality are going to be left behind."
Chris lives in a flat with no access to off-street parking and runs an EV. He admits that at the moment, charging is "incredibly inconvenient". He said: "At the moment I have to drive a mile and a half to use a rapid charger and on one out of three occasions it isn't working. My worry is you're going to get a two-tier adoption. Those that get EVs before 2030 will just be people with driveways.
It's realistic to expect that you shouldn't be inconvenienced if you have an EV and you park on the street. It should be so easy that you can plug in at work, at the shops, at the station and on the street near your home. It all needs to be networked and linked."
There's no doubt that Connected Kerb is certainly up for the challenge of making this seamless EV charging utopia a reality. If everything goes to plan, by 2050 EV drivers won't even give charging a second thought.