Our favourite EVs so far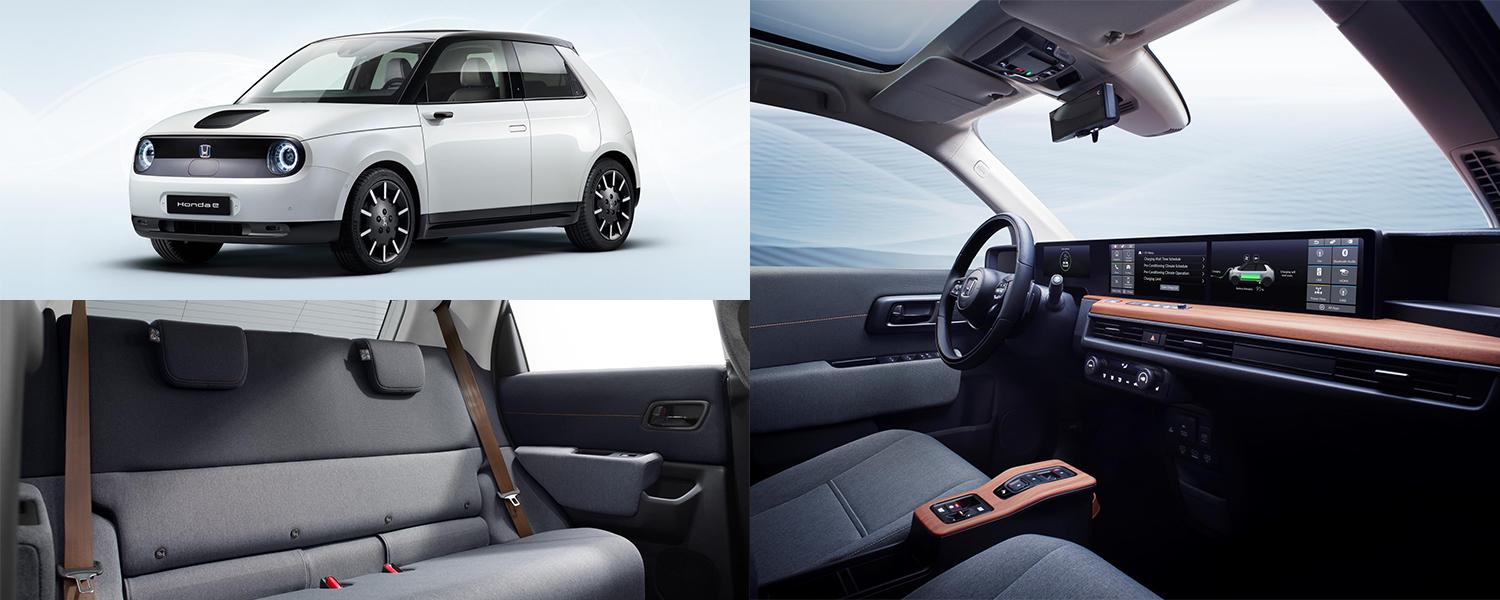 The electric car market is growing so fast that it can be hard to keep track of all the cars on offer. Smart Home Charge editor Danny Morgan rounds up his favourite EVs so far.
There are no rules to this. I have just picked the electric cars I like – it could be because it is excellent value, offered something new, brought EVs to the masses, or just because it looks good. It doesn't even have to have launched yet.
Watch the video or read the full list below.
Peugeot e-208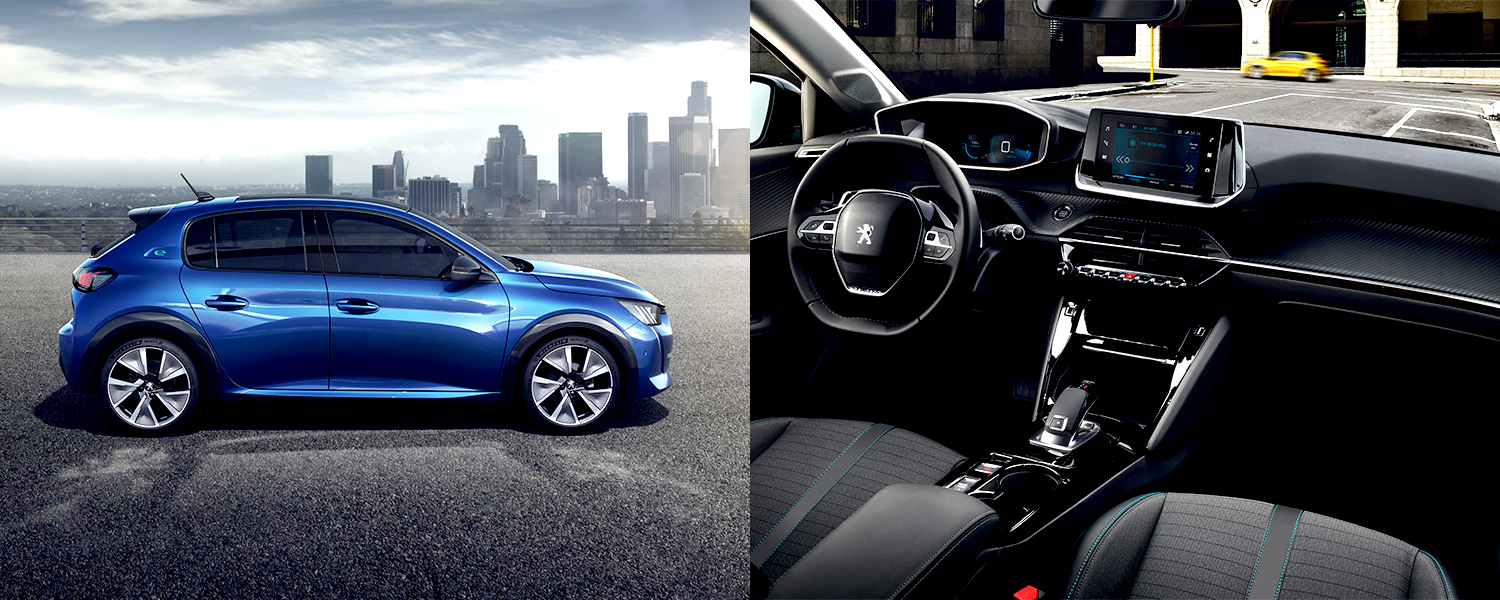 I saw the e-208 in the metal for the first time at Fully Charged Live 2019. It felt like the Peugeot I remembered from my childhood had had finally returned to its 80s and 90s heyday – you know, back when its cars adorned the walls of a teenager's bedroom or the local Toys 'R' Us car park at night.
To be fair, Peugeot from the mid-2000s to about 2016 weren't bad cars as such (ignoring the hideous 1007), but just… bland.
Then, gradually, Peugeot's cars started to look more interesting, with some thought actually going into the exterior styling and incorporating some innovative features. It didn't all work, but at least they were trying.
For me, this positive change culminated in the new 208 and, of course, the electric e-208. The front end is super sharp, it looks lightweight and nimble (even if it's still quite heavy), and the interior is one of the most interesting on the market. The small steering wheel is designed for a more sporty feel, the dash is helpfully angled towards the person who needs it most a.k.a the driver (looking at you, Tesla) and you have to love those piano-key style buttons.
Regardless of whether it is electric or not, it is an excellent return for the Peugeot's stylish small hatchback.
Peugeot e-208
Price when new: from £28,715
Range (WLTP): 211 miles

Take a look at our vehicle guides
If you're still choosing an electric or plug-in hybrid vehicle, take a look at our vehicle guides for some more information before deciding
Honda E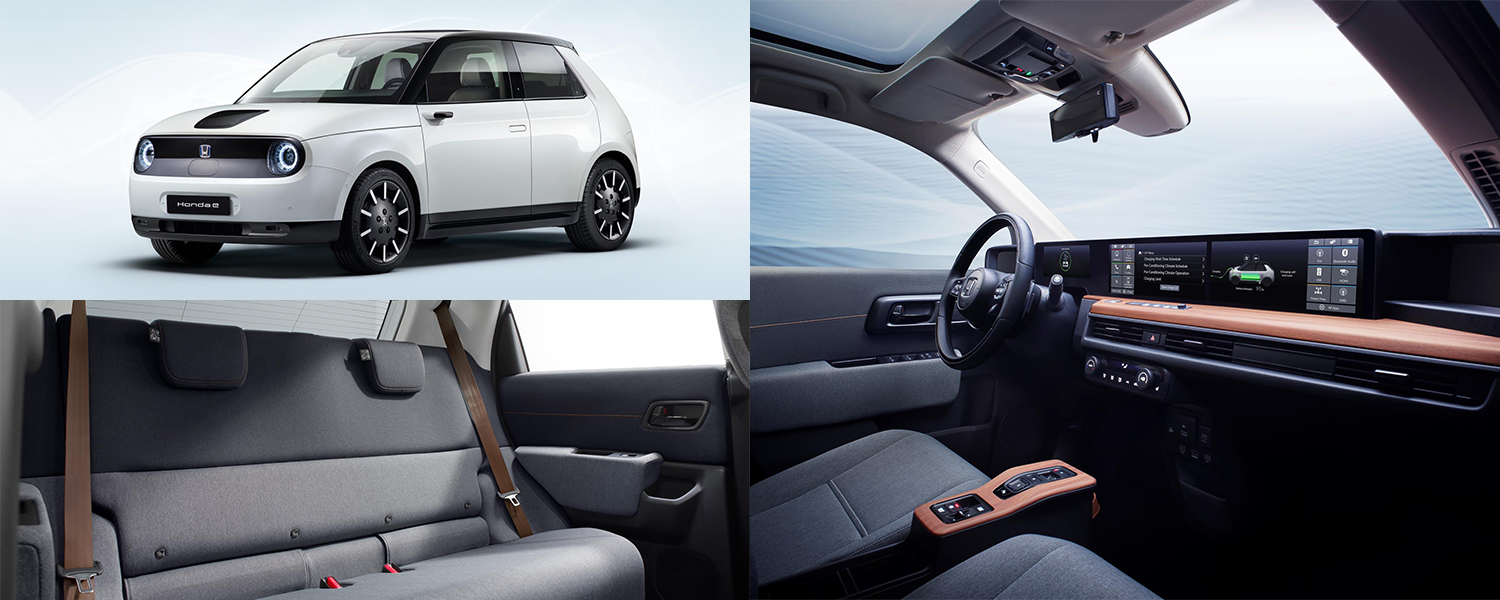 Speaking of style, the Honda E has bundles of it. This charming supermini got everyone talking for all the right reasons. And then we found out about the tiny 120-mile range (compared to the competition) and we were stumped. "Why such a short range?", we asked.
Then the Honda E flashed a bit of wheel arch and we forgot all about the range.
I don't care about the range. I don't care about the price. I don't care about the washbag storage compartment where the boot should be.
For me, it really is a case of style over substance. That's not to say the Honda E has none – it's a lot more useful than the short range would have you believe, but it suffers when compared to similarly priced cars in the segment, such as the Renault Zoe and the Corsa-e.
The interior is unashamedly retro (two-spoke steering wheel included), even if the wood dash is not real. The multiple screens inside keep the in-car entertainment and UI flexible, but that isn't the main selling point of the Honda E for me.
This car looks like nothing else on the market and I want one.
This is something quite rare with modern cars - when desire overcomes logic. The Honda E captured the imagination and stole the hearts of car fans around the world. The Honda E is not the sensible choice, but it's the fun one.
Honda E
Price when new: £26,160
Range (WLTP): 125
VW e-Up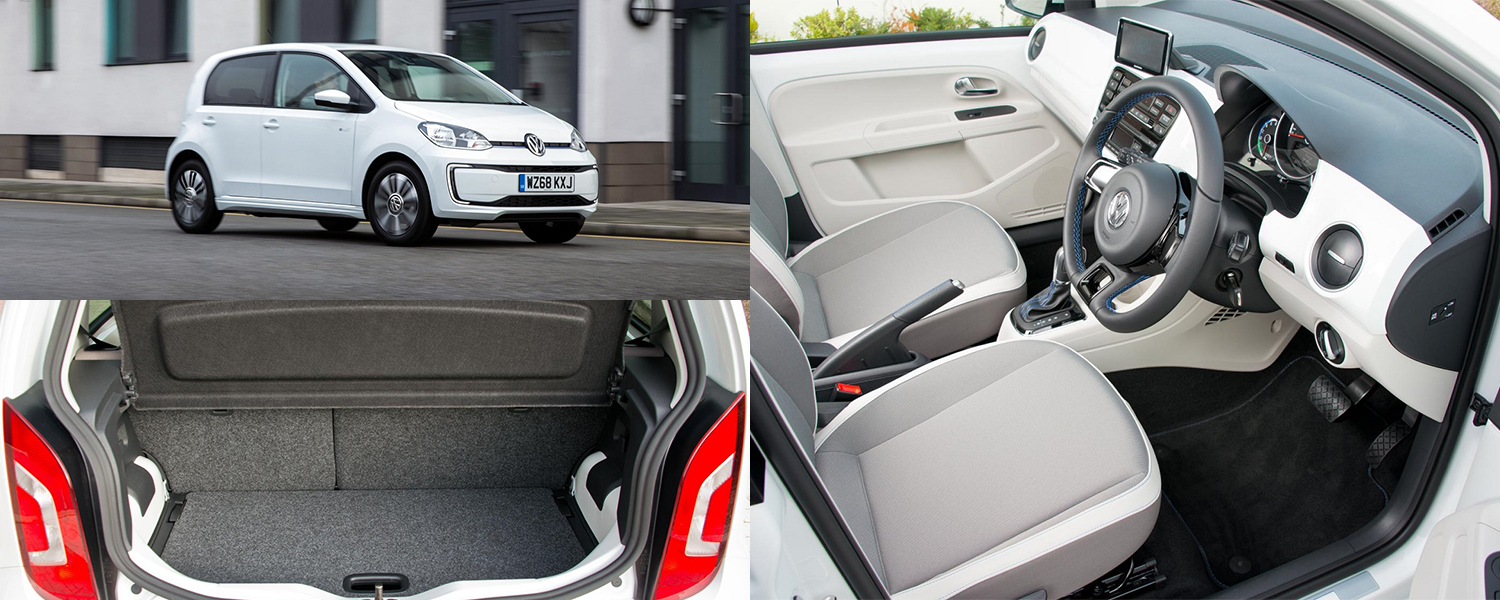 The e-Up! has been getting a lot more attention since its range was nearly doubled to 162 miles. It was already a plucky little car, but the extra range makes everyday use a lot more viable for more people.
The e-Up! shares the same platform as the Skoda CITIGOe and Seat Mii Electric. All three are no-frills, what-you-see-is-what-you-get cars. There is no built-in sat-nav or fancy touchscreen, just a slot for your smartphone which drives your in-car entertainment and navigation.
That's no bad thing, either. It keeps costs down and it works.
I love the simplicity of the e-Up!. It has a clear objective and those principles continue throughout the car – nothing gets in the way to keep this car from being a low-cost everyday EV.
Volkswagen e-Up!
Price when new: £19,695
Range (WLTP): 162 miles
Kia e-Niro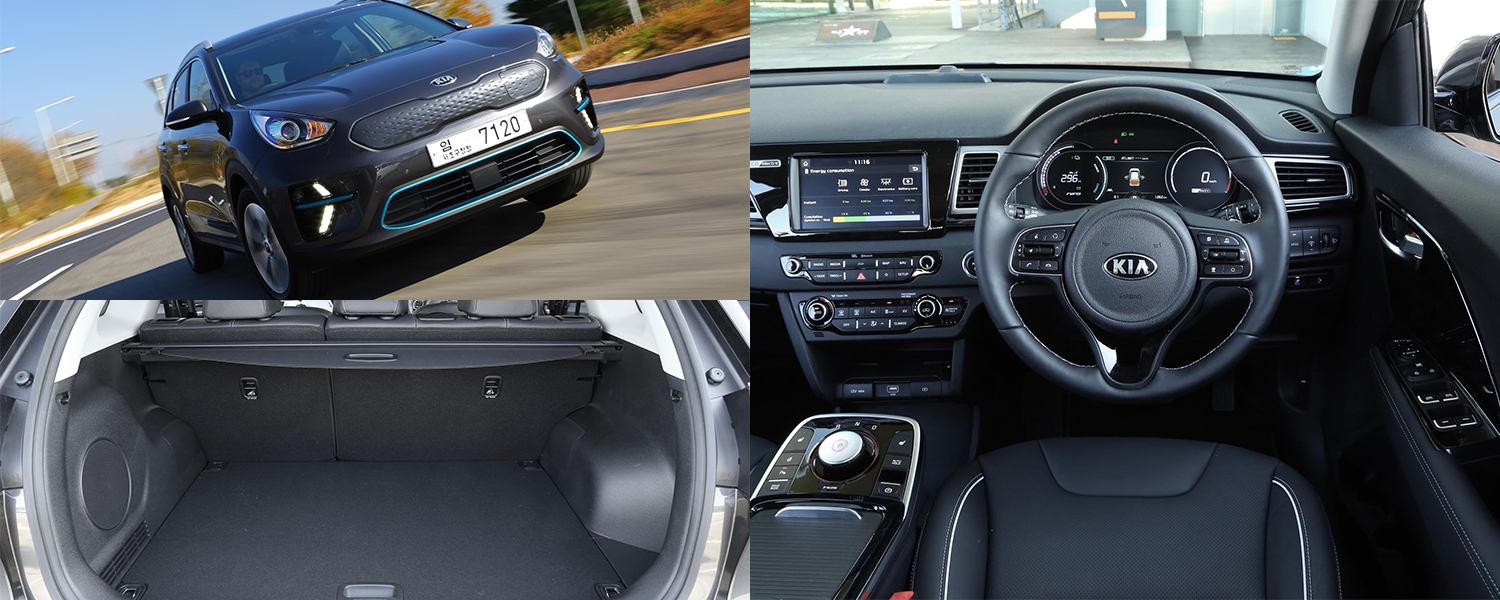 The Kia e-Niro is not just an excellent electric car. It is an excellent car, full stop. We are past the point where electric cars are given leeway or bonus points for being electric – we should praise and criticise EVs just like any other car.
The Kia e-Niro stands up to this scrutiny. The long range meant this was barely a factor, the size and style was in keeping with the high demand for family SUVs, it offered an excellent driving experience for a car in this segment, while the price tag ensured it remained within reach for a lot of customers.
The e-Niro helped prove an affordable electric family SUV without compromise was more than achievable.
Supplying enough e-Niros to meet demand has been an ongoing issue resulting in long waiting lists, but that shouldn't count against it being one of the best EVs to date.
Watch our full review of the Kia e-Niro right here
Kia e-Niro
Price when new: £34,995
Range (WLTP): 292
BMW i3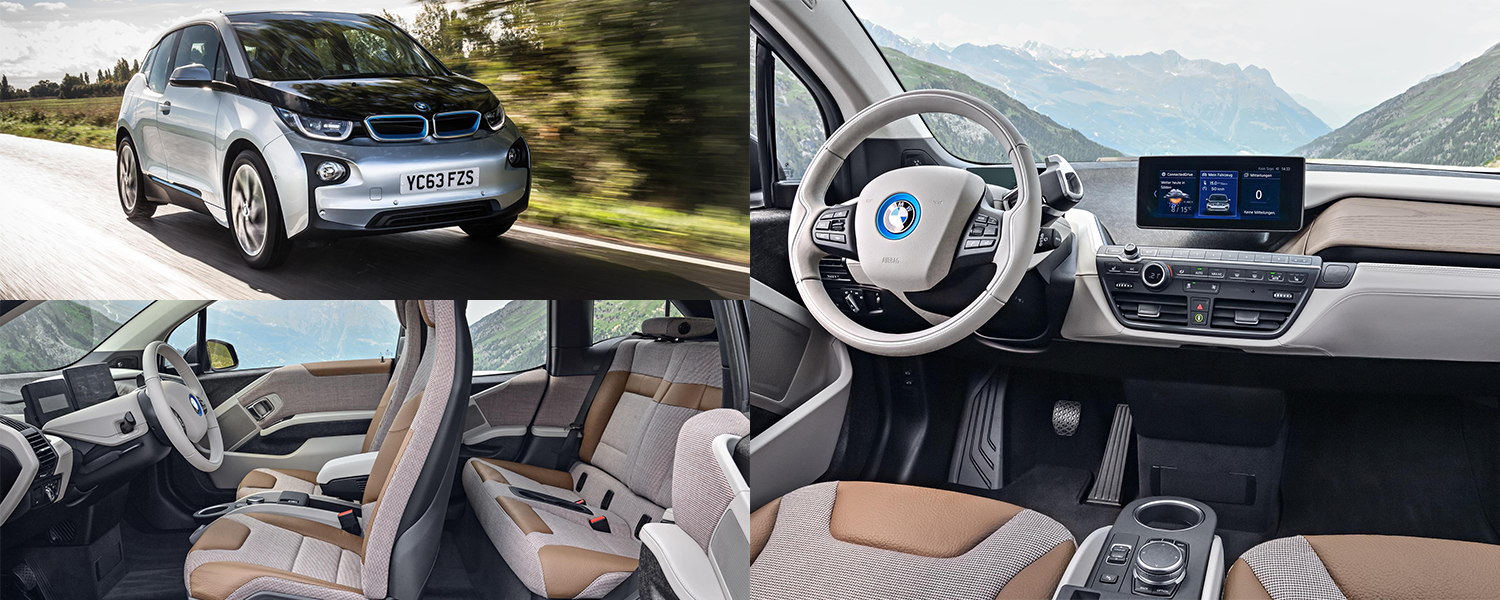 EVs have tended to fall in to two distinct camps: the "I'm electric but your secret is safe with me" group and the "I'M AN ELECTRIC CAR DON'T YOU KNOW!" group.
There's nothing wrong with a bit of diversity of course, but some EVs looked like they were trying too hard. Except the BMW i3.
Its futuristic design meant it looked like one of the cool concept cars I used to stare at in magazines as a kid had actually been made. It also had a revolutionary manufacturing process, meaning the factories where the i3 was built were powered from renewable sources and around 25% of both the interior and exterior were made from recycled materials.
Yet none of this felt like it happened because it had a battery underneath it, but that electric motors were the perfect companion to the whole ethos of this car.
If the full electric version wasn't good enough (it was, though), then BMW even got the hybrid version right. The Range Extender version added a small petrol generator to join the electric motors and battery – this would recharge the battery and subsequently power the electric motors when called upon.
For me, that's the correct way to do a hybrid if you're going to do one at all. A big battery supported by a small petrol generator, instead of a big petrol engine occasionally helped out by a small battery
BMW went all out on the i3 and it paid dividends – it's a fantastic-looking car, something that is also useable on an everyday basis and, quite possibly, resulted in the first "electric classic".
BMW i3
Price when new: £35,000
Range (WLTP): 150-193