I live in a flat - can I drive an EV?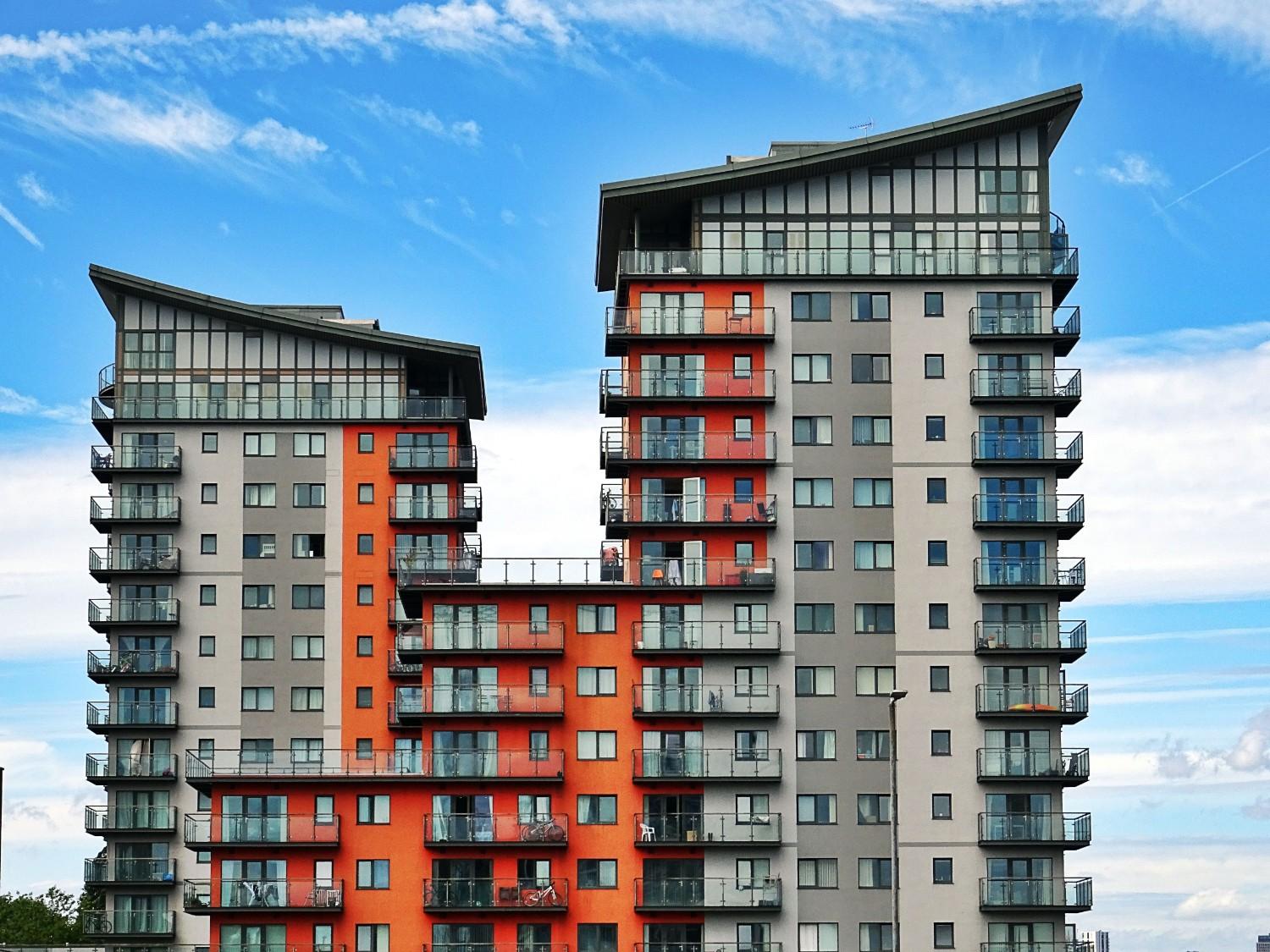 Living in a flat doesn't mean it's impossible to charge an electric vehicle (EV) conveniently close by, but it's not quite as straightforward as those drivers with dedicated off-street parking.
There are three main routes to getting charging infrastructure installed if you live in a flat.
The first is to get a charge point installed, just like homeowners with off-street parking, if you own the flat and have a dedicated parking space that comes as part of the property. There are some extra details that need to be sorted before proceeding, but there is further guidance below.
Landlords are also being supported with Government funding from April 2022 to install charging points for those renting.
The third option is to petition your Local Authority to use available Government funding to install a shared public on-street charging point close by to the flats. This is probably the slowest option, but not impossible, particularly if there is a local community of EV residents that are all petitioning for the same thing.
In addition, EV drivers can charge at their place of work if that's an option or make use of the public charging infrastructure.
Can I install a charging point if I own my flat?

If you own your flat you can install your own charge point, as long as you have a dedicated parking space and the necessary permissions from the freeholder(s) or managing agent.
Where an installation requires cabling or other parts of the installation to be placed in or on another person's property, or public land (like a car park), access rights and permissions must be agreed upon by all parties using legally binding arrangements, such as legal covenants, before an installation begins.
Due to the complex nature of installing at a block of flats, the cost may prohibit pursuing this route.
The better option at the moment might be to convince the property manager or freeholder (if you're the flat's leaseholder), to install multiple points for residents that all have an EV.
However, the costs involved, even with grant money, may also put off the majority of landlords right now due to them not being able to make a return on the investment on the installation of the chargers.
This may change as the number of tenants running an EV increases, but this may not be for another two or three years as EV sales continue to build.
Flats with underground parking may also throw up additional challenges due to 4G or WiFi blackspots that make it more difficult to link charge points to service operators and charging apps.
This could mean further additional investment to boost connectivity and complications that may slow down the process of installing or make it more cost prohibitive.
Other factors to consider include the length and complexity of the cable run, how the installer (such as Smart Home Charge) will connect the charger to a power source, to name a few.
Installers will also have to speak with the Distribution Network Operator (the company that owns and operates the power lines and infrastructure that connect the National Grid network to each property), to make sure the power source is currently sufficient to supply the number of chargers and the type of chargers needed.
Can I get OZEV grant funding for a chargepoint if I rent my flat or house?

The good news is the Government's Office for Zero Emission Vehicles (OZEV) is switching its focus to help landlords and those that rent to install charging points from April 2022.
This should make it much easier and more cost effective, particularly for private landlords, institutional landlords and those providing social housing to access Government money to install more charging points.
Charging infrastructure is not as developed for flats and the rental section so the Government knows it needs to refocus funding in this area.
It's likely the most immediate growth in charging points for the rental sector will be for landlords with semi-detached or detached houses with off-street parking as these are more straightforward installations
The infrastructure to offer charging points at flats is lagging behind, but from April 2022 there will also be funding of up to £30,000 per apartment block towards the cost of installing charge points, with a limit of 30 applications per year per applicant.
The amount of grant available per application depends on how many parking bays are being provisioned with either a chargepoint socket (up to £850 available per bay), or supporting infrastructure for a chargepoint to be installed at a later date (up to £500 available per bay).
In order to qualify for this money, the applicant has to be a registered business or a public authority. Private landlords need to be registered with Companies House, have a VAT registration or be a privately registered provider of social housing.
There are a few other caveats too.
The property must have associated private parking. There is no limit as to how many chargepoint sockets can be installed in each property (within the overall limit of £30,000 per property).
There has to be the infrastructure installed for a minimum of five bays, at least one of which must be a working chargepoint.
OZEV is launching a new digital platform before the end of March 2022 that is supposed to be simplifying the process of applying for grant funding.
Smart Home Charge already has experience installing chargers for landlords and the Easee One has been a popular choice so far.
This is because the Easee One comes equipped with free 4G mobile data connectivity, so it does not need a WiFi connection and managing agents can use a free platform to add or remove tenants for chargers under one account, as well as manage the chargers themselves.
What other options are available to charge my EV if I live in a flat?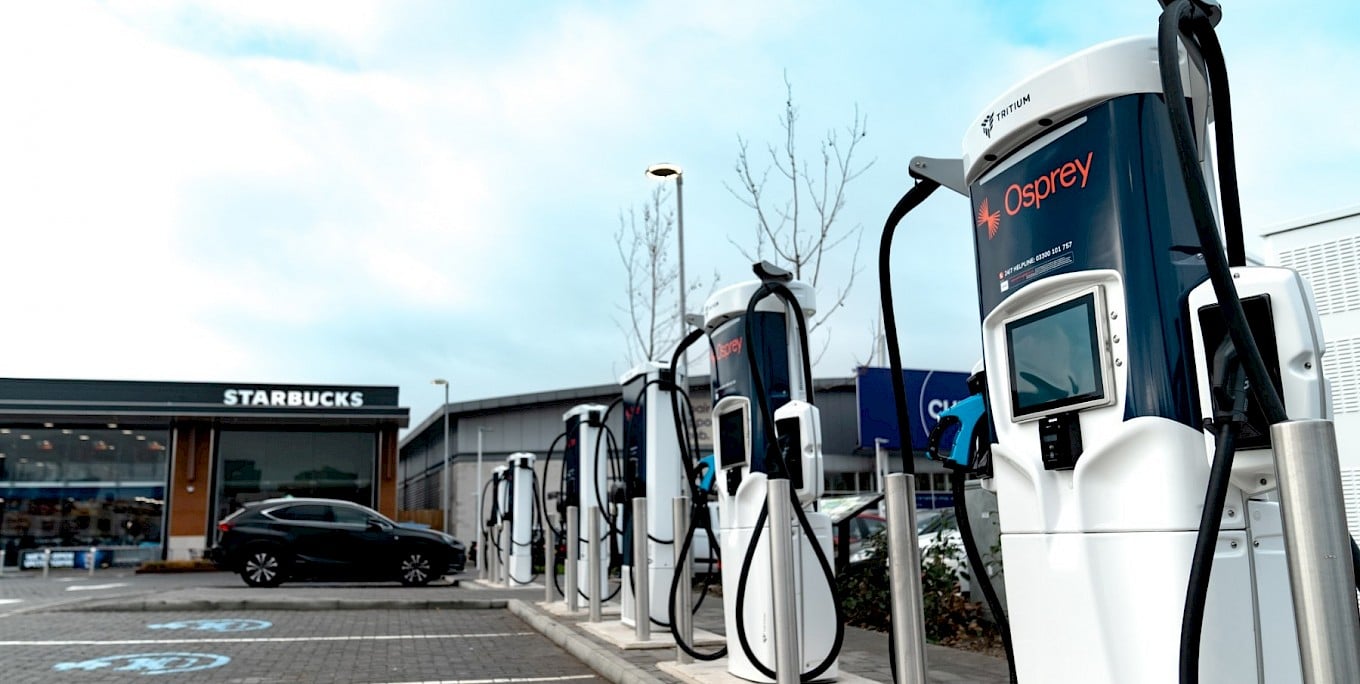 Public charging infrastructure may be your easiest option in some circumstances if you're living in a flat right now, particularly if you don't have a dedicated parking space.
The UK's public charging network is improving with over 30,000 chargers expected to be operating by the end of the first quarter of 2022.
Now that many EVs have a useable zero emissions range of around 200 miles or more, it might mean fewer trips to a public charge point than you might expect.
Calculate your weekly average mileage using your car's trip computer, or you can estimate using your mapping app of choice.
Once you know how many miles you are likely to do, you can start to plan how frequently you'll need to plan a trip to a public charger.
Find the most convenient charger with services like Zap Map so you can either plug in close by or at a coffee shop, supermarket or service station to make the most out of the wait while you top up.
Want to know more about public charging?
Learn more about the different types of public charge points and how to use them in our guide to public charging

It's worth comparing the price of the UK's current rapid EV charging network, which can see you top-up your car to as much as 80% battery capacity in just 20 minutes.
There are also peer-to-peer networks like Co Charger and BookMyCharge that enable other chargepoint owners to "share" their car chargers with others, helping enable those who can't charge at home do so within walking distance of their flat.
The owners of these residential chargepoint locations typically set their own minimum price for use, with costs to charge ranging from between £5 to £10 per session.
Charging at work can also be as convenient as charging at home, so if your place of work has dedicated parking and hasn't invested in infrastructure, band together with colleagues and ask them to.
How do you get your council to install a charge point?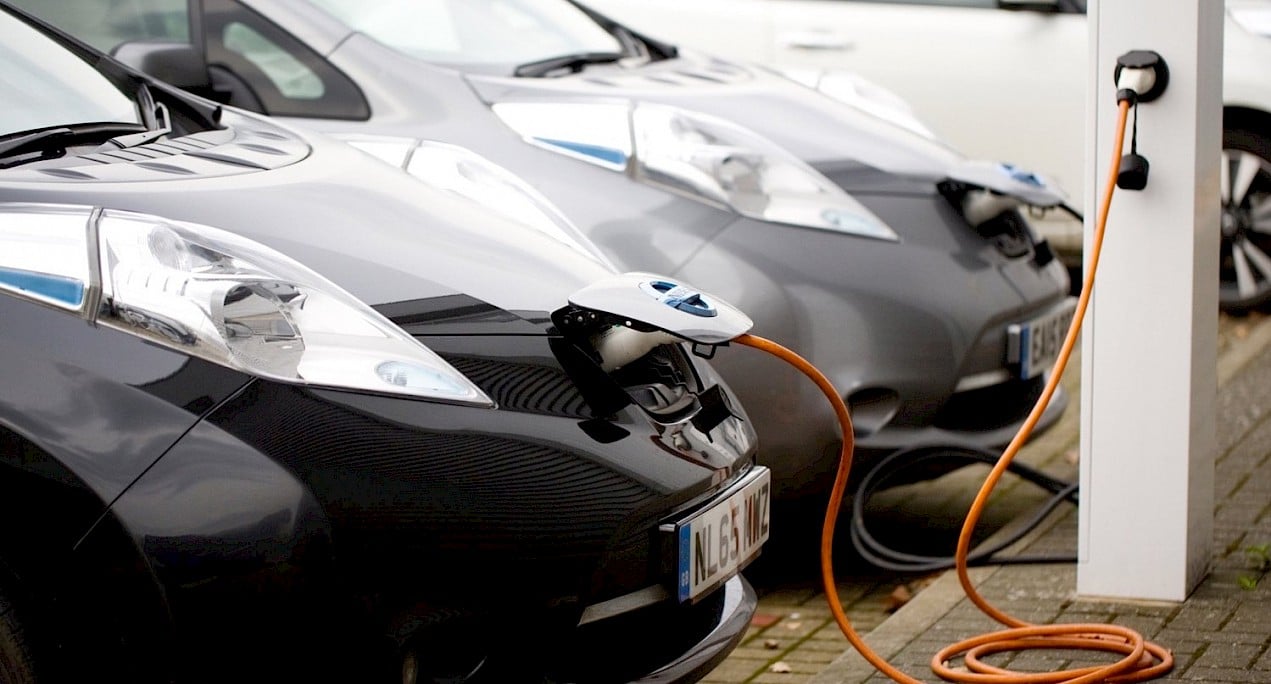 Local authorities can access Government funding to install on-street charge points through the On-Street Residential Chargepoint Scheme (ORCS).
This means your council can access up to £13,000 per chargepoint installation, where connection costs are high.
There is already a pot of £20 million and the Government is asking for councils to apply for the money with a delivery time frame up to until the end of March 2023.
Only local authorities are eligible to apply for ORCS, but residents who would like a chargepoint installed near them are being urged to contact their local authority to request they apply to ORCS.
Some local authorities are collecting resident requests as evidence of demand in ORCS applications. Some councils have created areas on their websites for residents to submit their interest, or it might be a case of finding the right contact email or giving the council a call.
Technically there is no specific limit on how many residents are needed to submit an ORCS application.
Whether an installation goes forward can depend on various factors, like current on street parking, EV uptake in the local area, alongside demand requests from local residents.
The time it takes for a council to submit an application to install a working charging point can vary wildly between three months to as long as 18 months in some cases.
Rather than being an immediate solution if you're an EV owner living in a flat, it might still be worth asking your local council as a way to help improve the local infrastructure in your local area for the future.
Guide to charging for free
Find out where you can find free to use charging points in our free EV charging guide