How much car tax will I pay with an EV?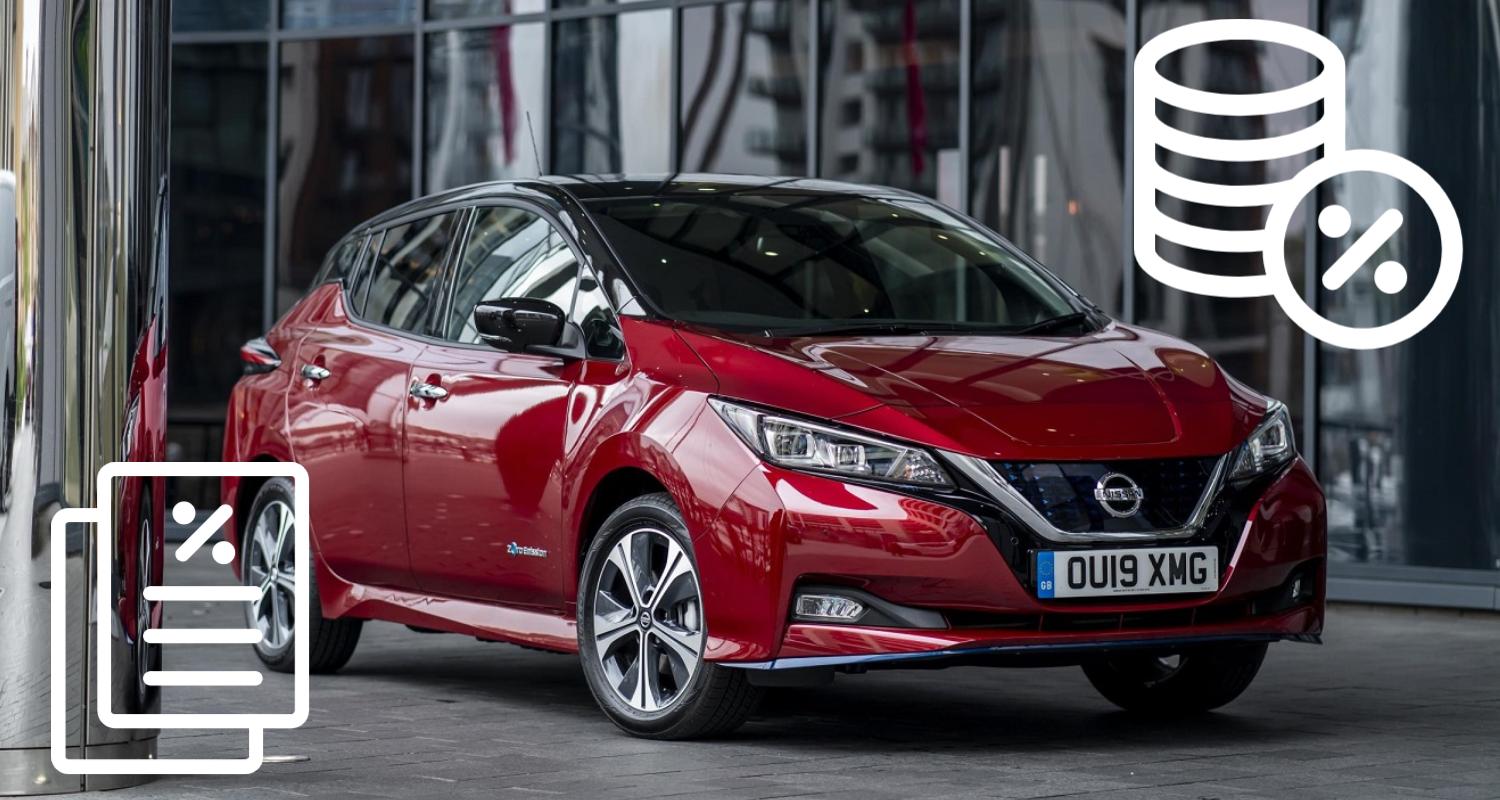 Cheaper running costs are just one of the factors that make driving an electric vehicle (EV) so appealing.
Not only are you saving money by not having to fill up with diesel or petrol, but the Government has incentivised sales of EVs by making them much more affordable to tax than fossil fuel equivalents too. Vehicle Excise Duty (VED or commonly referred to as road tax) is currently calculated based on CO2 tailpipe emissions.
Battery Electric Vehicles (BEVs) are currently exempt from VED, so that means BEV drivers don't have to pay a penny in road tax. However, these tax incentives have started to be phased out with plug-in hybrids (PHEVs) now attracting a VED and then pricier PHEVs that cost £40,000 or more subject to an additional annual VED charge as of April 2020.
For now, early BEV adopters can still take advantage of tax exemptions, but this will likely change in the future.
Vehicle excise duty (VED) rates for cars registered on or after 1 April 2017

CO2 (g/km)

First tax payment 2021-22

Standard rate (SR) 2021-22

Premium supplement (vehicles with list price >£40k)

0 g/km

£0

£0

£0

1-50 g/km

£0

£145

£335

51-75 g/km

£15

£145

£335

76-90 g/km

£105

£145

£335

91-100 g/km

£130

£145

£335

101-110 g/km

£150

£145

£335
How much will I pay in company car tax with my EV?
While you might be exempt from paying VED if you run an EV, if it's a company car that is used for any private mileage or commuting, you'll still have to pay a benefit-in-kind (BIK) charge. BIK is a tax on any employee that gets a perk as an additional benefit on top of their monthly take-home pay. You pay tax on things like the P11D value of the company car and the type of fuel it uses.
The P11D is the tax code the Government uses to determine the list price of a vehicle, including extras and VAT (Value Added Tax). It also includes the first year registration fee and vehicle tax.
The BIK rate is based on a percentage banding and BEVs currently pay 1% in 2021/22 which then goes up to 2% until 6 April 2025. This is much lower than a new petrol or diesel car, which has seen BIK taxation shoot up to as high as 37% in order to drive businesses to choose zero-emission vehicles.
If your company car has CO2 emissions of 1 to 50g/km, the BIK percentage banding is based on its zero-emission mileage figure or 'electric range'. This is the distance the car can go on electric power before its batteries need recharging. A PHEV with a lot of electric range of 130 miles or more will only pay 2% BIK and this scales up to 14% if your hybrid does 30 miles or less. So it's still much more tax-efficient to run a BEV or a PHEV with a good zero-emissions range than choosing petrol or diesel.
Around 50% of cars registered each year in the UK are for company car drivers, which means the Government can drive plug-in vehicle adoption by keeping tax charges low for employees.
As an example, if you were to choose the all-electric Nissan Leaf 40kWh 150 Tekna Auto, which has a P11D price of £32,440 and CO2 of 0g/km, the 1% BIK charge would be £324 a year or £27 a month.
Benefit-in-kind (BIK) rates for cars registered before 6 April 2020

CO2 (g/km)

Electric range (miles)

2021-22 (%)

2022-23 (%)

2023/24 (%)

2024/25 (%)

0

N/A

1

2

2

2

1-50

>130

2

2

2

2

1-50

70-129

5

5

5

5

1-50

40-69

8

8

8

8

1-50

30-39

12

12

12

12

1-50

<30

14

14

14

14

51-54

15

15

14

14

55-59

16

16

16

16

60-64

17

17

17

17

65-69

18

18

18

18

70-74

19

19

19

19

75-79

20

20

20

20

80-84

21

21

21

21

85-89

22

22

22

22

90-94

23

23

23

23

95-99

24

24

24

24

100-104

25

25

25

25

105-109

26

26

26

26

110-114

27

27

27

27
Can I get an EV through a salary sacrifice scheme?
Even if you don't qualify for a company car scheme, the chances are your employer might be running a salary sacrifice scheme, specifically looking at offering BEVs. Leasing companies across the UK are increasingly looking to offer BEV focussed salary sacrifice schemes to open up access to more people to rent a long-term electric vehicle.
It means you can pay for the BEV rental cost each month using your gross salary (before tax and other contributions are deducted).
You'll still also have to pay BIK, but as outlined above this is at a low level until at least 6 April 2025. An additional benefit with BEVs funded through salary sacrifice schemes is that all servicing and insurance is included. Once you come to the end of the rental period with the BEV, it might be possible to keep going on the scheme and upgrade to a new zero-emission vehicle.
Do I have to pay tax on the electricity I use to charge my EV?
If you are charging your BEV at work or using public charging infrastructure, there is no current tax you will have to pay for the use of that electricity. So put simply, there's no additional tax on charging at work or using rapid chargers when you're stopping to top up your battery.
If you're running a BEV as a company car and you're charging at home, you can also claim back 5p per mile for business journeys driven from 1 December 2021.
Road pricing and the future of electric vehicle tax
The future of car tax is currently up in the air as the Government looks at how it can replace falling fuel duty and vehicle tax revenues. As more drivers turn to BEVs, some industry analysts have estimated the Government will be facing a £30 billion a year shortfall.
That lost money has to come from somewhere, so that might mean the tax savings on BEVs will diminish in the coming years, or a totally new way of taxing vehicles might be introduced. Whatever happens, the window is closing on how cheap BEVs will be to run compared with petrol or diesel equivalents.
One idea is to replace the current vehicle tax system with pay-per-mile "road pricing". This would combine all VED, air quality charges, congestion charges and tolls with a charge based on how many miles you drive a year. The rate you pay could also be determined by the CO2 output of your vehicle, so it's likely BEVs would still pay the least amount.
London is already looking at introducing its own road pricing scheme from 2024 and the Government is expected to launch a consultation into a wider scheme this year, where members of the public can share their views and concerns.
Head over to our guides section to access more advice, guides and tips on running an EV.