Five more EVs we're excited about in 2020 and beyond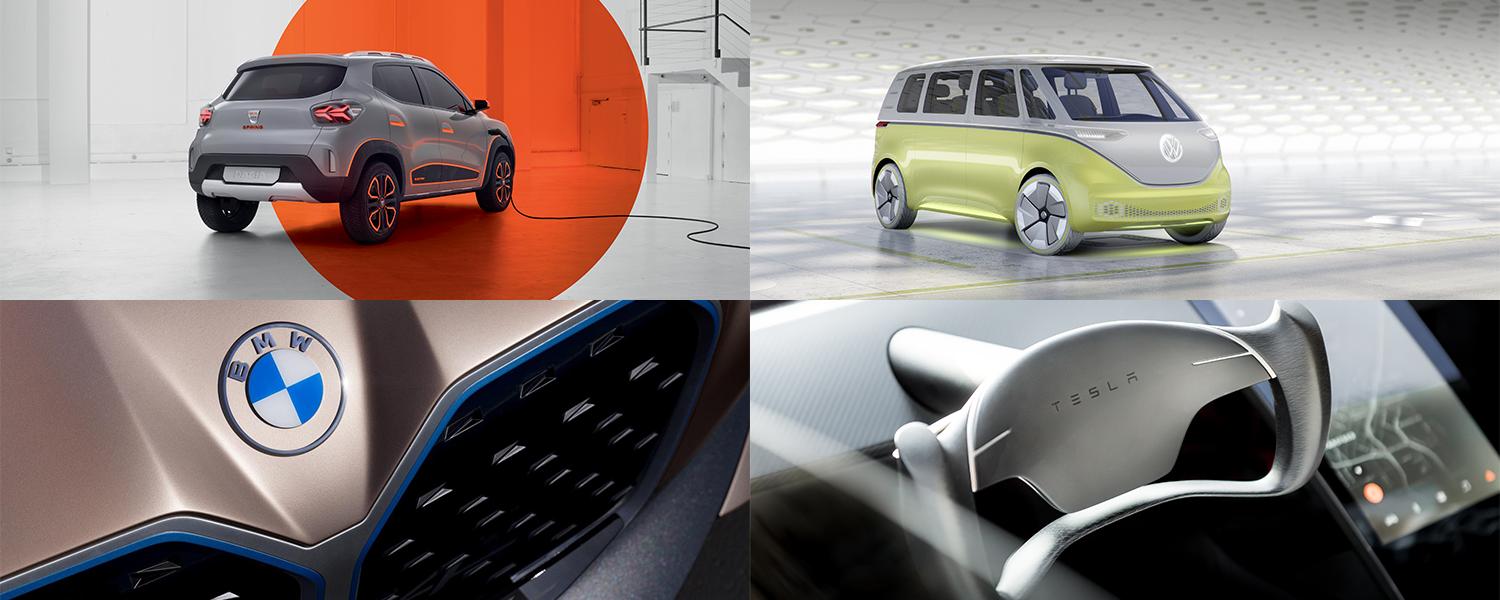 There are so many exciting electric vehicles to talk about that we couldn't fit them in one guide or video. So here are another five!
Volkswagen ID. BUZZ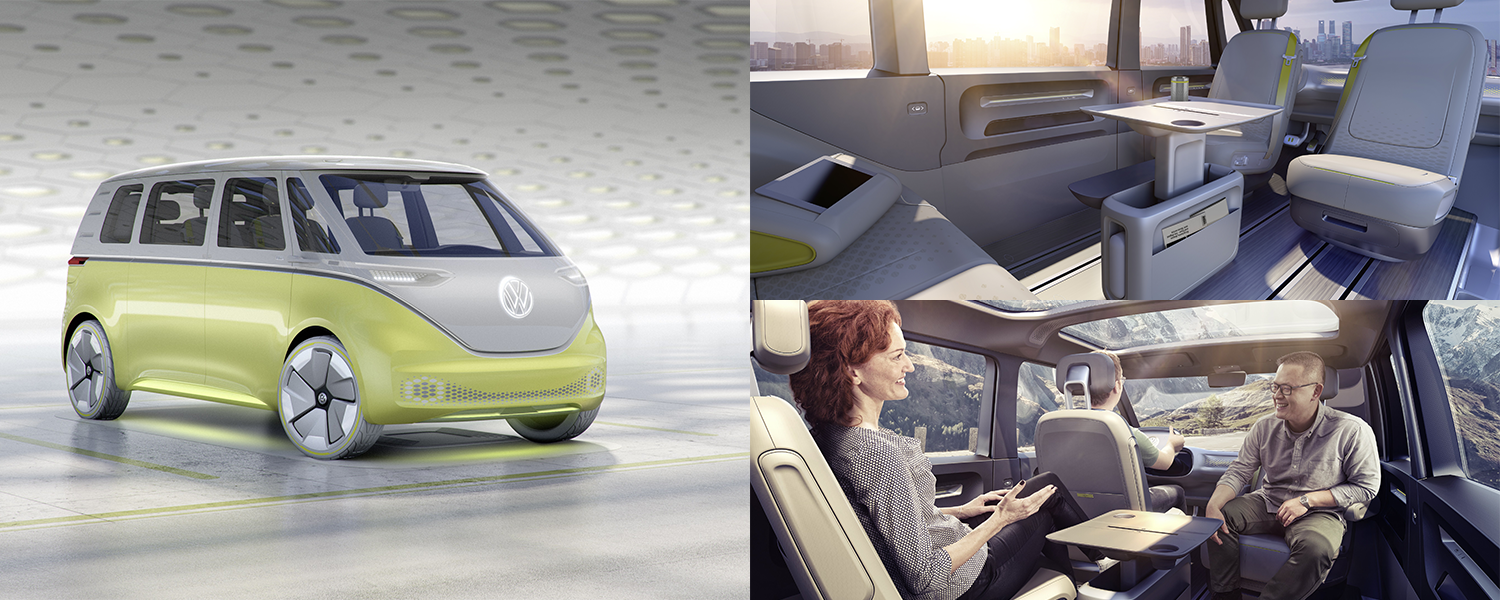 What better way for one of the world's biggest carmakers to signal its electric intent than by bringing back a classic. Initially, Volkswagen teased us with the prospect of an electric campervan by releasing concept art and images. But our dreams came true when VW confirmed it would move the ID.Buzz into production in 2022.
The ID.BUZZ will be built on Volkswagen's MEB platform which underpins the new ID.3, Skoda Enyaq and more. What's more, VW predicts it will have a range of over 370 miles and will develop 369bhp thanks to twin electric motors.
Somehow this electric van manages to be futuristic in ambition but decisively retro in design. Look at it – it just works, and who wouldn't want one?
In fact, a number of journalists have already tested the prototype and you can find an excellent video on the ID.Buzz by Fully Charged when they got to drive it. Lucky devils.
Take a look at our vehicle guides
If you're still choosing an electric or plug-in hybrid vehicle, take a look at our vehicle guides for some more information before deciding
Tesla Cybertruck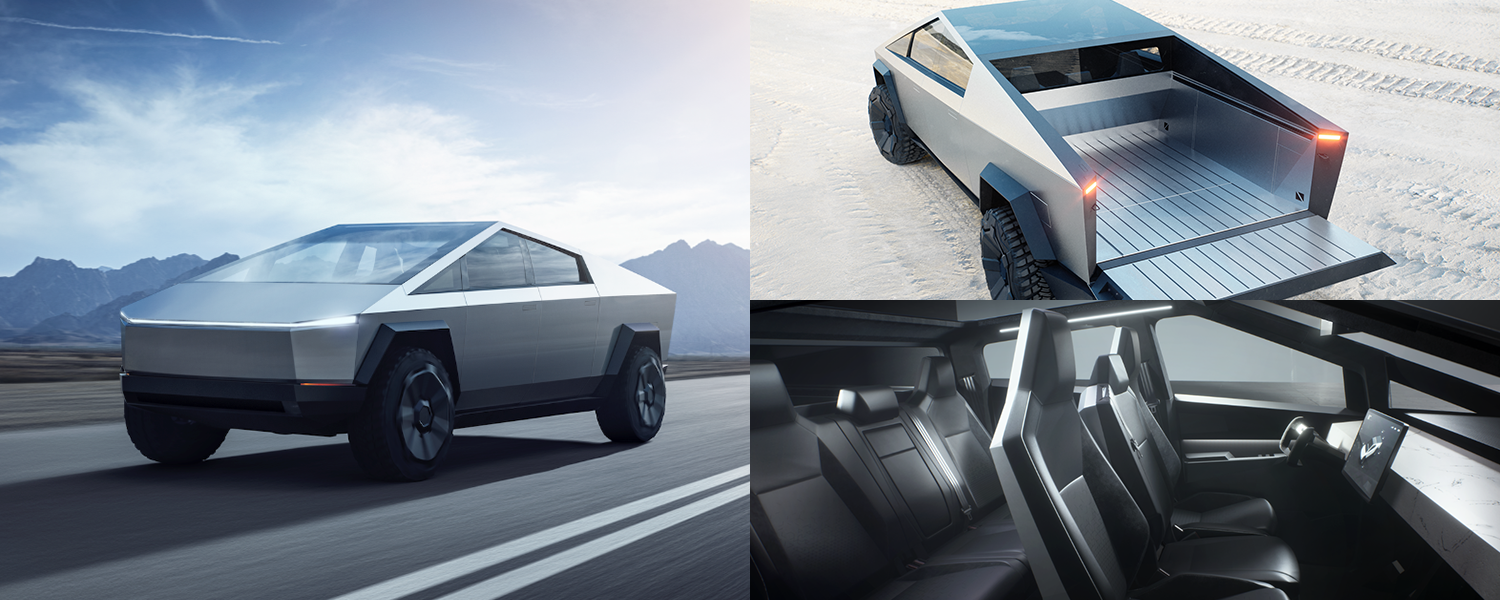 Tesla's electric pick-up made its name for all the wrong reasons (or the right ones, depending on who you believe) when the supposedly bullet-proof glass cracked during its press launch.
Admittedly, it was a metal ball that was swung at the passenger window. Most other car windows we know wouldn't stand this type of impact, but the Cybertruck's glass wasn't supposed to even flinch. Whether you think it was an intentional PR stunt or not, the Cybertruck grabbed the headlines and has already taken thousands of pre-orders.
Impossibly fast and incredibly angular, the body is made of ultra-hard cold-rolled stainless steel and can seat up to six. The top-spec tri-motor version has a range of more than 500 miles (EPA rating), a towing capacity of more than 14,000lbs and unbelievably will do 0-60mph in less than 2.9 seconds.
It might look like the sort of truck we designed as five-year-olds when given a piece of paper and a crayon, but we like it the big, bold and brash style. It's certainly the sort of thing you want when the zombie hordes start arriving - if you want one, then prices in the US are expected to start from $39,900.
Whether it will make it to production looking like this for the European markets is a story for another day, but if some form of the Cybertruck makes it on to the road then we will definitely be giving it right of way.
Dacia Spring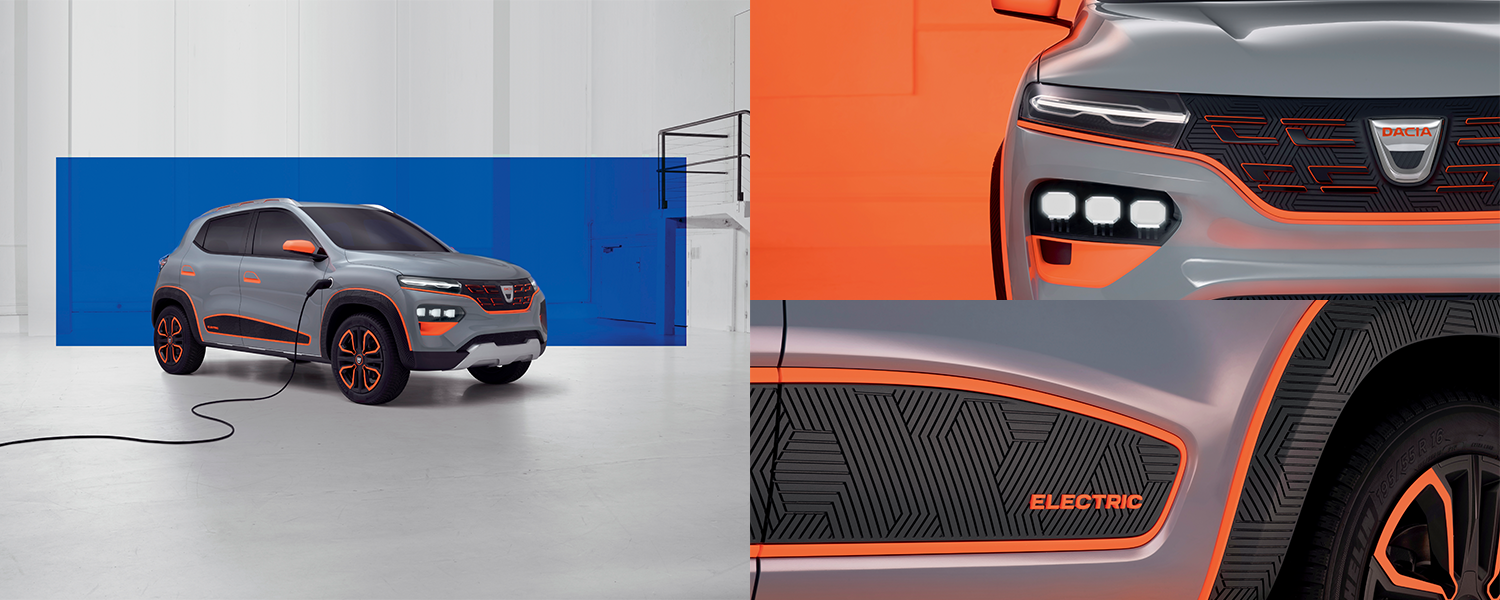 Dacia dropped its concept EV earlier in 2020 and promised its "Spring Electric" will be Europe's most affordable electric car.
That's music to our ears because while the EV market needs more competition in all segments, it is crying out for more affordable options instead of endless SUVs and expensive long-range vehicles.
To claim the title of Europe's most affordable EV, it's going to have to be cheaper than the Skoda CITIGOe iV which is already hovering around the £17k mark.
We don't know too much about the Dacia Spring electric right now, but we do know it's based on Renault's K-ZE electric crossover which is only available in China. That car has a real-world range of just over 100 miles, plus it takes a whole seven seconds to reach 37mph, so it might need to up the ante a little to truly cut it in the European market.
If it sticks to the dimensions of the K-ZE, then expect the Dacia to measure at 3.73 metres in length. As is vogue at the moment, the Dacia Spring electric has a compact SUV design with some rugged looking elements although we don't expect it to be any good on anything other than tarmac. However, a raised ride height and 4x4 styling is something many people go for nowadays.
Dacia of course has form in bringing low-cost cars to the market having had success with the Sandero and Duster. Here's hoping Dacia can bring something genuinely new to the table at a low-cost.
BMW i4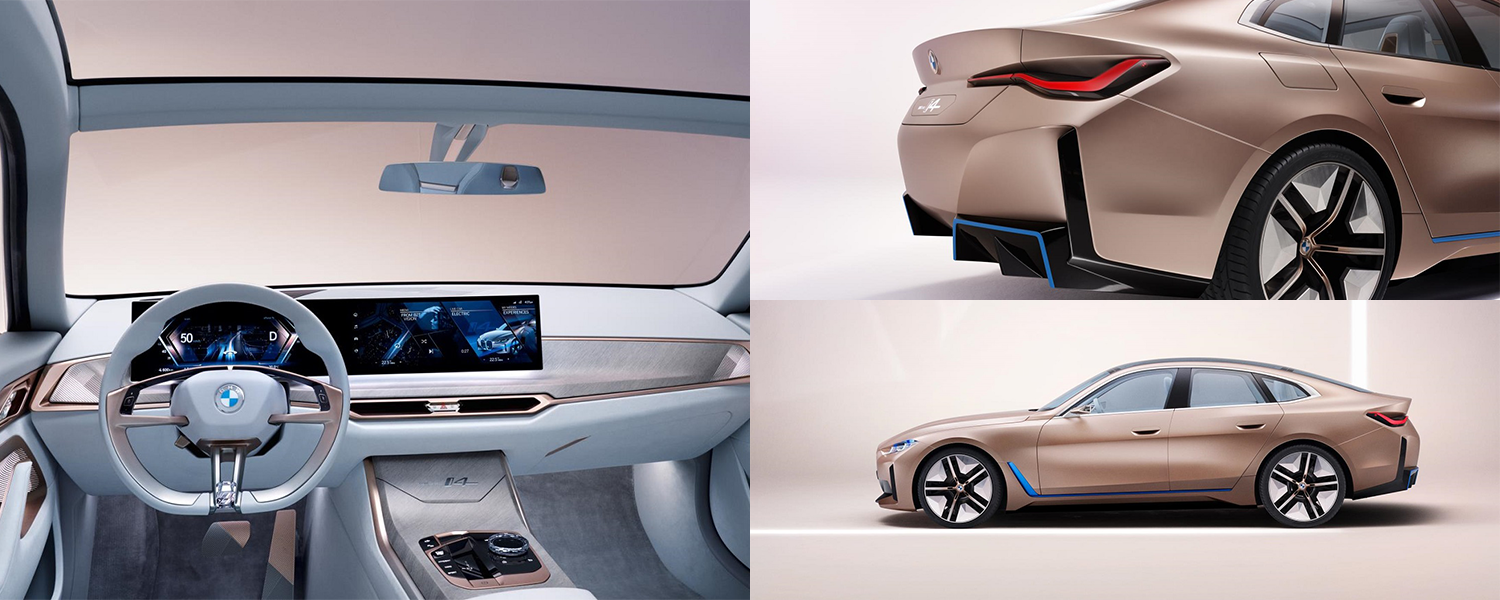 We've spoken a lot on this channel about our love for BMW's "i" range of vehicles, including the fabulous i3.
As popular as that car is, BMW's heartland is the executive saloon market which is why the upcoming fully electric i4 has us watching closely.
Coinciding with a drop in company car tax rates for low emission vehicles and an increased demand for electric company cars, the fully electric i4 is well positioned to take a sizeable chunk of this market.
The images we have so far are the i4 Concept, but the full production version is not likely to be that different. And that's okay because we're really fond of the design even though BMW's much-talked about massive kidney-shaped grilles seemed to have made it over to the i4 for some reason. Aside from that the exterior is quite reserved, but an electric car does not need to shout about the fact it's electric and those that buy the i4 will be the same sort of people who currently drive a 3 Series or 4 Series Gran Coupe, so the styling needs to appeal to them.
This is BMW's first truly mass market electric car, highlighted by the fact that it has a large 80kWh battery and a 373-mile range, plus it will be built en-masse alongside the 3 Series in Munich. If that's not a sign of BMW's intent, we're not sure what is.
The inside has a more radical minimalist appearance and that large curved touchscreen dominates. Although we hope many of the infotainment features will still be accessible through the physical dial because BMW's iDrive system has been one of the most usable in-car entertainment systems for years and we wouldn't want to see that go entirely.
Expect to see the BMW i4 go on sale in 2021 for around £50,000.
Tesla Roadster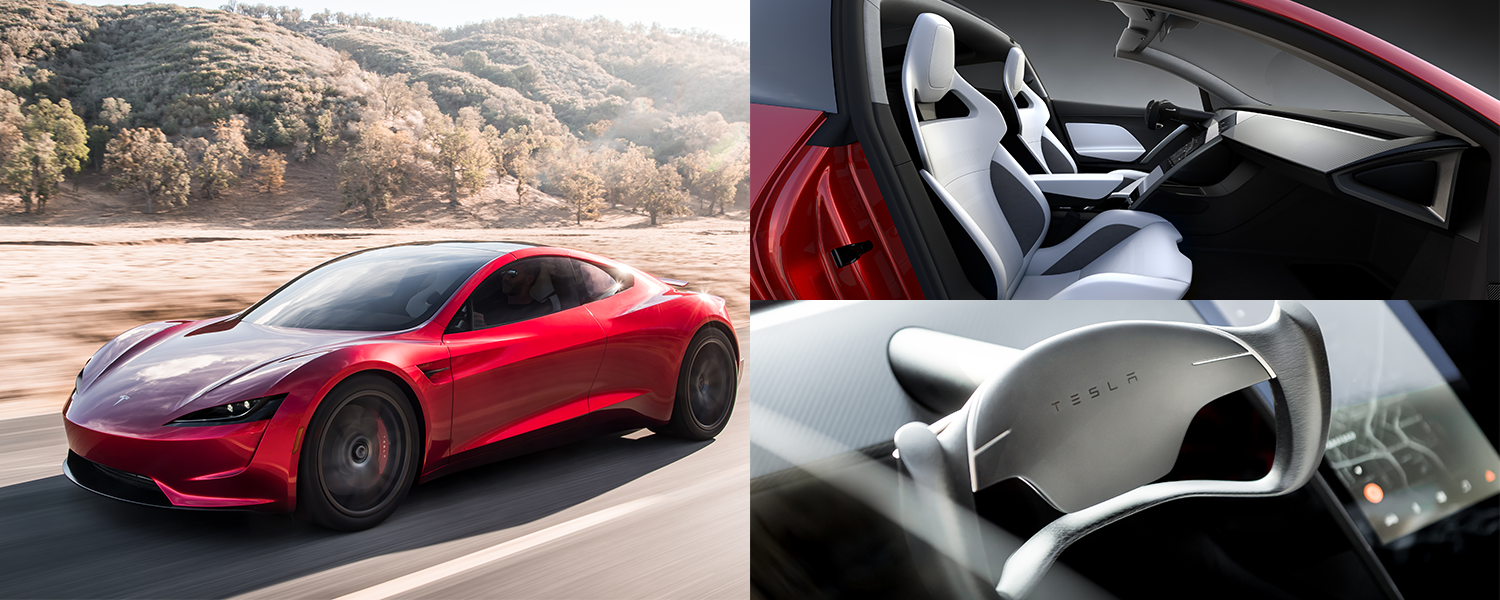 Tesla's first step in its "masterplan" was to create a low-volume fully electric car that would need to be expensive. The plan was to drive down the cost to produce and list price with each new model.
So 2008 saw the launch of the Tesla Roadster. Its aim? To make electric cars fun and desirable.
More than a decade later and Tesla has helped changed the face of the car market forever and is preparing to launch a successor to the original Roadster.
The new Tesla Roadster, which is slated for 2022, intends to rip up the record books once again with a 0-60mph time of 1.9 seconds. In fact, it will do 0-100mph in a claimed 4.2 seconds and Elon Musk has suggested the top speed would be 250mph.
It will be powered by a monstrous 200kWh battery and three electric motors to deliver all that power. To give you an idea of how massive that is, most long-range EVs have a battery size of about 75kWh and smaller. Yeah, exactly.
The original Roadster would run of juice quite quickly if you were spanking it round a race track, so this new version is aiming for a range of 620 miles. That should be about enough.
You can reserve the limited-run Founders Series Roadster for a cool £185,000. Or save yourself some cash and reserve the standard Roadster for "just" £34,000.
For that money, we're excited to see what Tesla will deliver.