Choosing an EV charging cable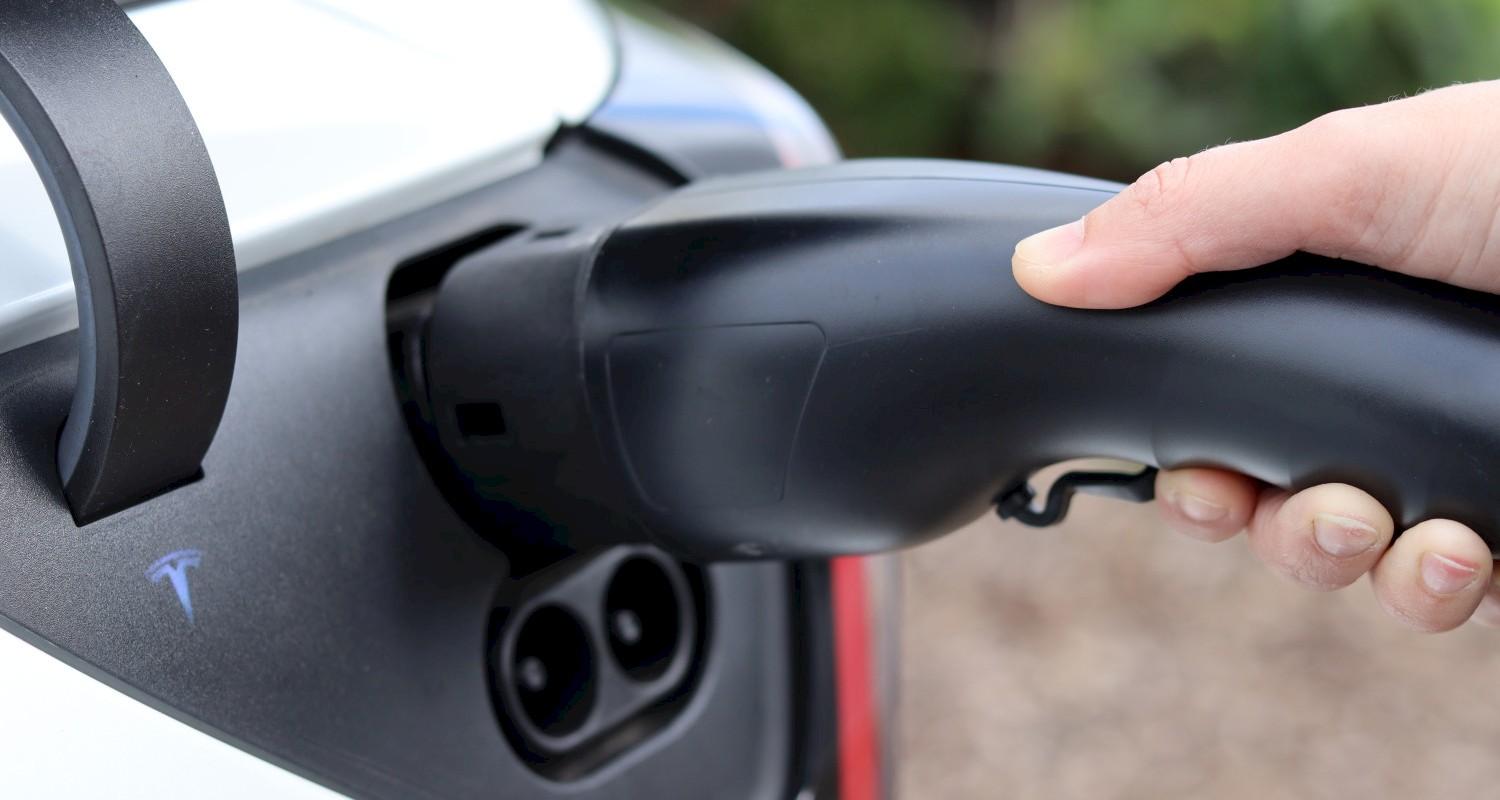 Type 2 or Type 1? 16-amp or 32-amp? There's a lot of jargon out there with regards to charging cables, so we've put together a handy guide as to what it all means.
Whether you're driving a Nissan Leaf, Renault Zoe or Tesla Model 3, getting to grips with your cable needs is a key part of EV vehicle ownership. So, let's plug in and get started...
What kind of cable do I need for an electric car charger?

EV charging cables for the most part are widely compatible with most untethered charge points.
The likeliest place you will encounter charging cable incompatibility however is with the vehicle plug on your EV. Most electric cars will have one of two different cable connector plugs, these are aptly named type 1 and type 2 connectors, both of which we will explain in more detail below.
It is also worth noting that the following advice applies to those of you who are considering any charge points with tethered cables.
Type 2 Charging Cable

Type 2 charging cables are largely the standard cable format across the EV world.
You can identify a Type 2 charging cable by counting the 'pins' in the connector – there should be five holes with actual pins inside, and then another two holes at the bottom.
Depending on whether the cable is single-phase or three-phase will determine whether the bottom two holes also include pins. In a single-phase cable, the bottom two holes can be "missing" but that's perfectly normal too as they are only needed for three-phase charging.
Type 2 connectors also forgo the latch found on Type 1 connectors in favour of a mechanism located in type 2 charging ports that automatically lock onto a type 2 cable during a charge session.
Type 2 cables can charge at both single-phase speeds (up to 7.4kW) and three-phase speeds (up to 22kW).
Browse our charging cables
We have a range of charging cables to suit most people's charging needs and budgets. Browse our range and find the right cable for you
Type 1 Charging Cables

If you're buying an older secondhand EV, you may come across a Type 1 cable. This cable type used to be the standard cable format for EVs and was famously found on cars as popular as the Mitsubishi Outlander plug-in hybrid (which is also famous for being one of the last new vehicles you can buy with a Type 1 connector) and the original Nissan Leaf.
However it's rare to find a car manufacturer launching one with such an unfashionable connector plug.
Type 1 cables have five pins in their connectors with a latch on top, which fixes to charging ports and stops the cable from being accidentally removed during a charging session.
While Type 1 cables can charge up to 7.2kW, they are not three-phase compatible meaning they cannot take advantage of the higher charging speeds that Type 2 cables can typically charge at.
Are EV charging cables universal?
Generally speaking, type 2 cables are not backwards compatible with type 1 connector plugs on electric vehicles and vice versa. Untethered charge points on the other hand will have a universal socket, meaning that they are compatible with both type 1 and type 2 cables.
Do electric cars come with charging cables?
We already cover this question further in our dedicated article but we will include a summary of what was said in that article in the paragraphs below:
Electric vehicles often now come with a Type 2 charging cable supplied, though do check before purchase. However, on some PHEVs, the charging cable is extra.
When purchasing a secondhand electric vehicle make sure that the charging cable is included, and if not, use it as a bargaining tool. Some owners like to have two cables – one at home, and one in the car for 'out and about' charging. If you need to buy one, Smart Home Charge has a range of cables available.
It is also worth checking whether the carry bag is still around as avoiding damage or water ingress is a good idea.
When will you need a separate charging cable?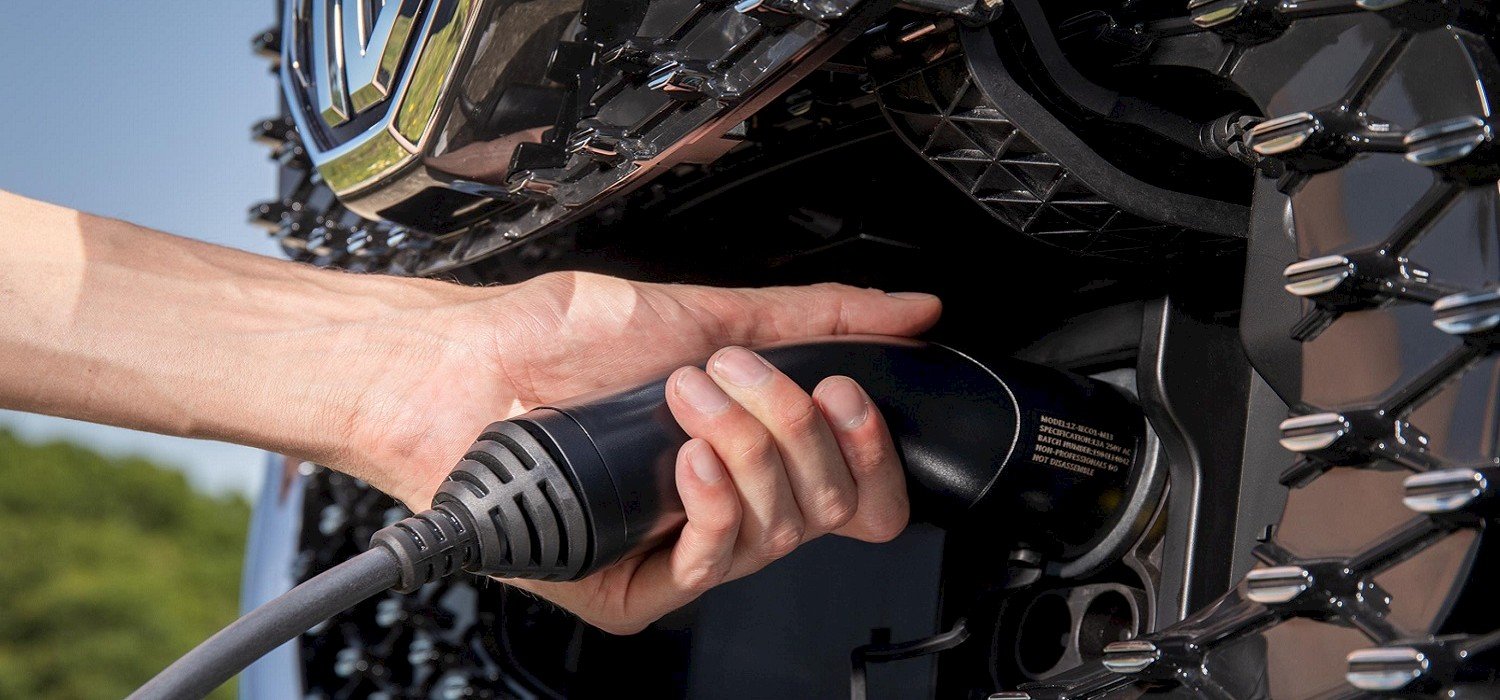 Charging cables are well worth having more than one of, as it provides a level of cover if you're caught short while out with your EV and need to use a charging station and you've left the charging cables at home. Cable length is also worth considering – you may require a longer cable length at home if your property doesn't have a charging point with easy access.
You might also want another EV charging cable with a brighter finish if you are charging overnight and the cable's run goes over a walkway.
Can I get a Type 1 to Type 2 Cable Adapter/Converter?
There are several adapters on the market that enable Type 1 cables to mesh with Type 2 connectors.
However, we cannot recommend using these because quality can vary and could potentially damage your vehicle or void the warranty of your vehicle, charging cable or charge point.
Can I get a type 2 to 3 pin charging cable?
Yes you can, in fact, some ev's will come with one included although this is becoming more of a rare occurrence.
Some online retailers also sell third party type 2 to 3 pin charging cables.
Can I use a three-pin plug to charge my EV?
Using a three-pin plug to charge your EV car is possible but it will take a long time, is a bit awkward if you don't have an outdoor socket and could well be dangerous.
Using a three-pin plug as your primary method of charging your EV can also be unsafe and potentially cause fires due to the high electrical current putting a strain on the components in the wall socket. Also, unless you've got an outside domestic socket, keeping the door ajar during adverse weather conditions might be unwise.
How much are Type 2 EV charging cables?
Smart Home Charge offers cables from £179 but cable length can vary, and you can choose different styles and features.
How long can a Type 2 EV charging cable be?
You can get different length cable for EV charging cables ranging from 2.5m to well over 10m.
When it comes to charging cable length, it is important to think about where your electric vehicle is going to be parked in relation to the charge point. When connected to a charge point and vehicle, your EV cable should trail along the floor and not be dangling above the ground or "taught".
You don't want people or pets tripping over EV cables and neither do you want your new EV cable damaging your car.
Smart Home Charge offers cables in a choice of 5 metres or 10 metres with free UK delivery.
How do I choose a charging cable?

Like clothes, charging cables have a cost per use that is higher or lower depending on the quality of materials it is built from.
While there are cheap charging cables out there, we recommend that you do not sacrifice build quality to save a few quid. Cheaply made EV cables are not only more likely to break quicker but they can also charge at a slower rate due to the power limit being lowered to save costs.
Well-built EV cables are also more likely to withstand the knocks and bumps of life such as being dropped from a height or the accidental running over by your vehicle.
The best way to know if a cable is of good quality is by holding the connector part of the cable. Does it feel brittle and cheap? Does it make any creaking noises when you squeeze it? Are the ends of the cable properly secured to the charging gun? These are all questions to think about before purchasing a cable or choosing to keep the one you have brought online.
Can I charge my EV for free?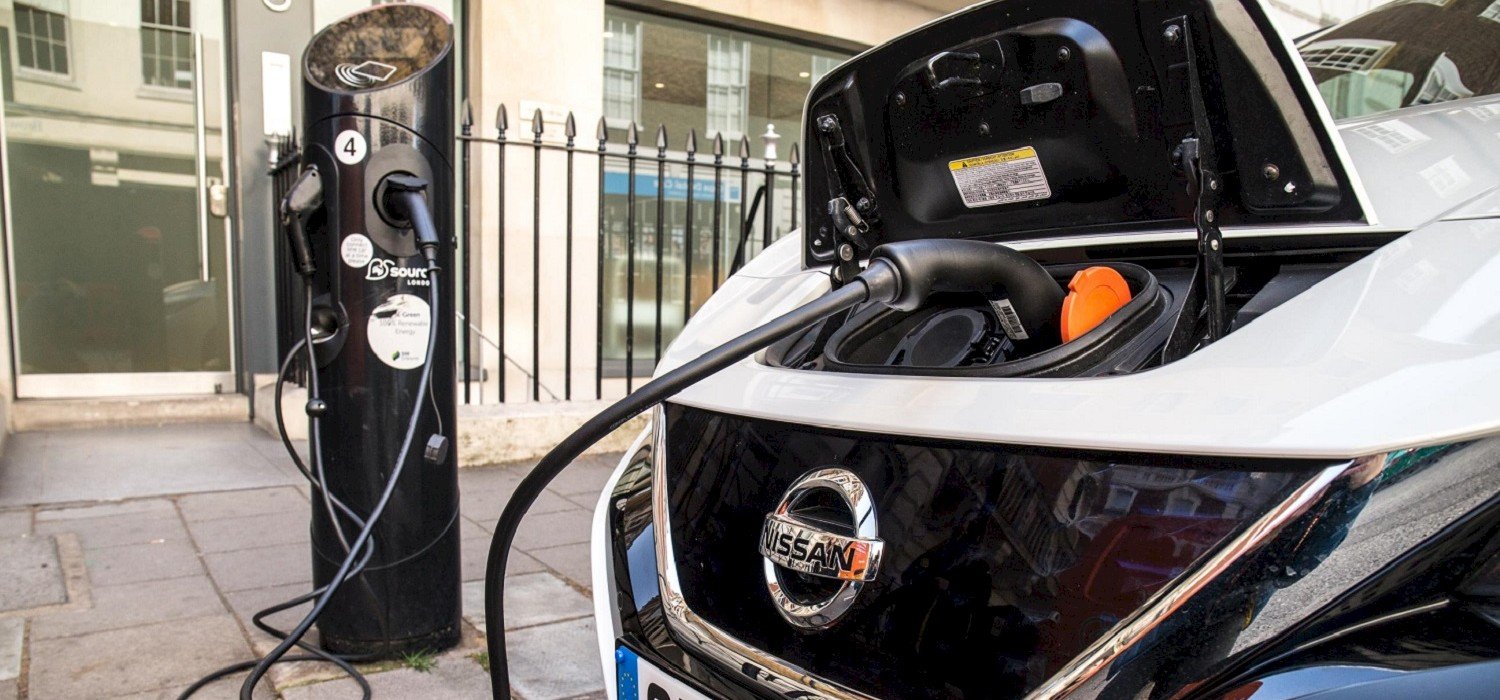 Some supermarkets allow you to use an EV charging station for free, which is great for upping your range while your vehicle is parked up during shopping anyway. A lot of supermarkets and are on board with the electric car movement, and will have a list on their website indicating where you can charge your electric vehicle while you shop.
Is Pod Point charging free at Tesco?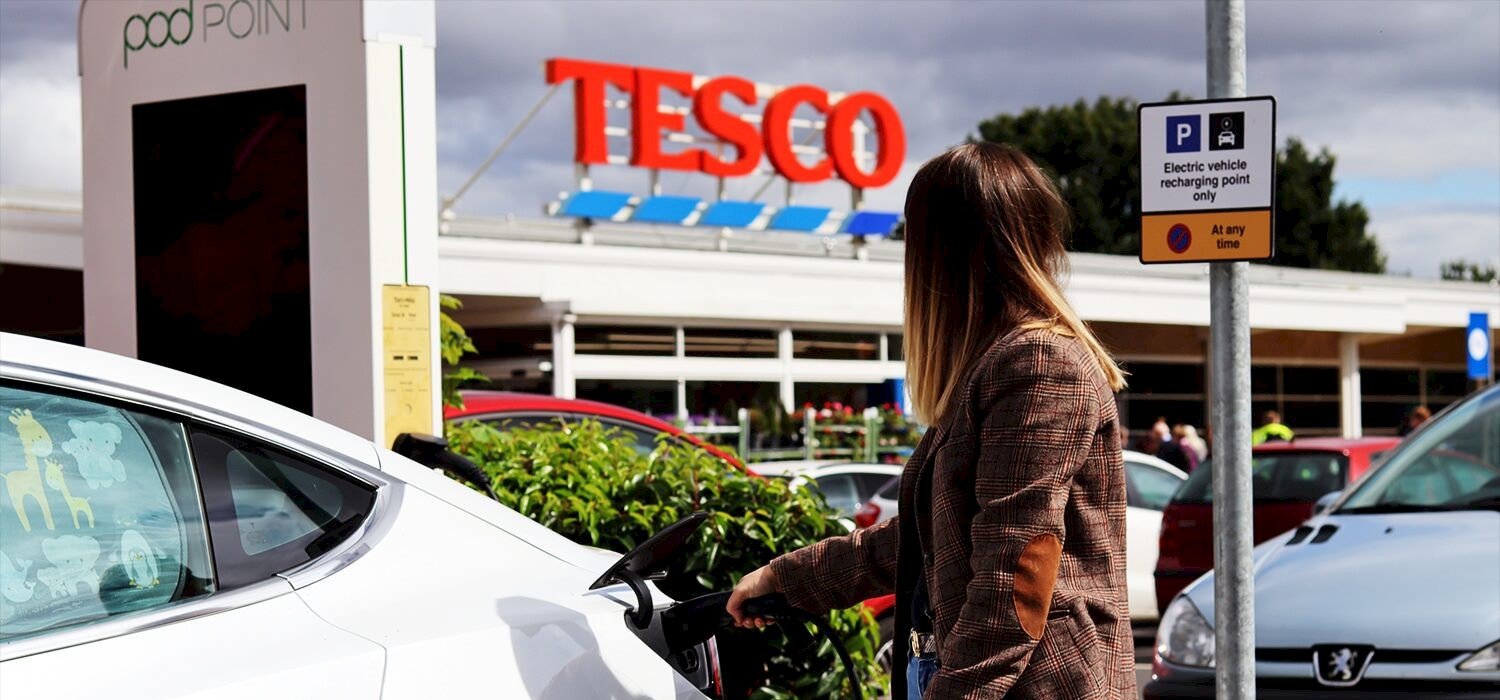 To use Tesco electric charging devices, the user must download PodPoint smartphone apps or use PodPoint web sites. 7kW charging power is provided free during your visit to the Shop. Not all PodPoints are free to use, however there are no subscription or connection fees for charging your electric car.
Are Pod Points free to use?

Charging your electric vehicle at a Pod Point charging points depends on the individual shop or company. There is Type 1 and Type 2 compatibility, as well as AC and DC charging. You can find Pod Points at Heathrow, Tesco, Center Parcs, Sainsbury's, Lidl, Gatwick, McDonalds, David Lloyd Clubs, Chester Zoo, Premier Inn and more.
Guide to charging for free
For more information on where you can get a free charge, be sure to read our free charging guide.