How to use the InstaVolt Charging network - a complete guide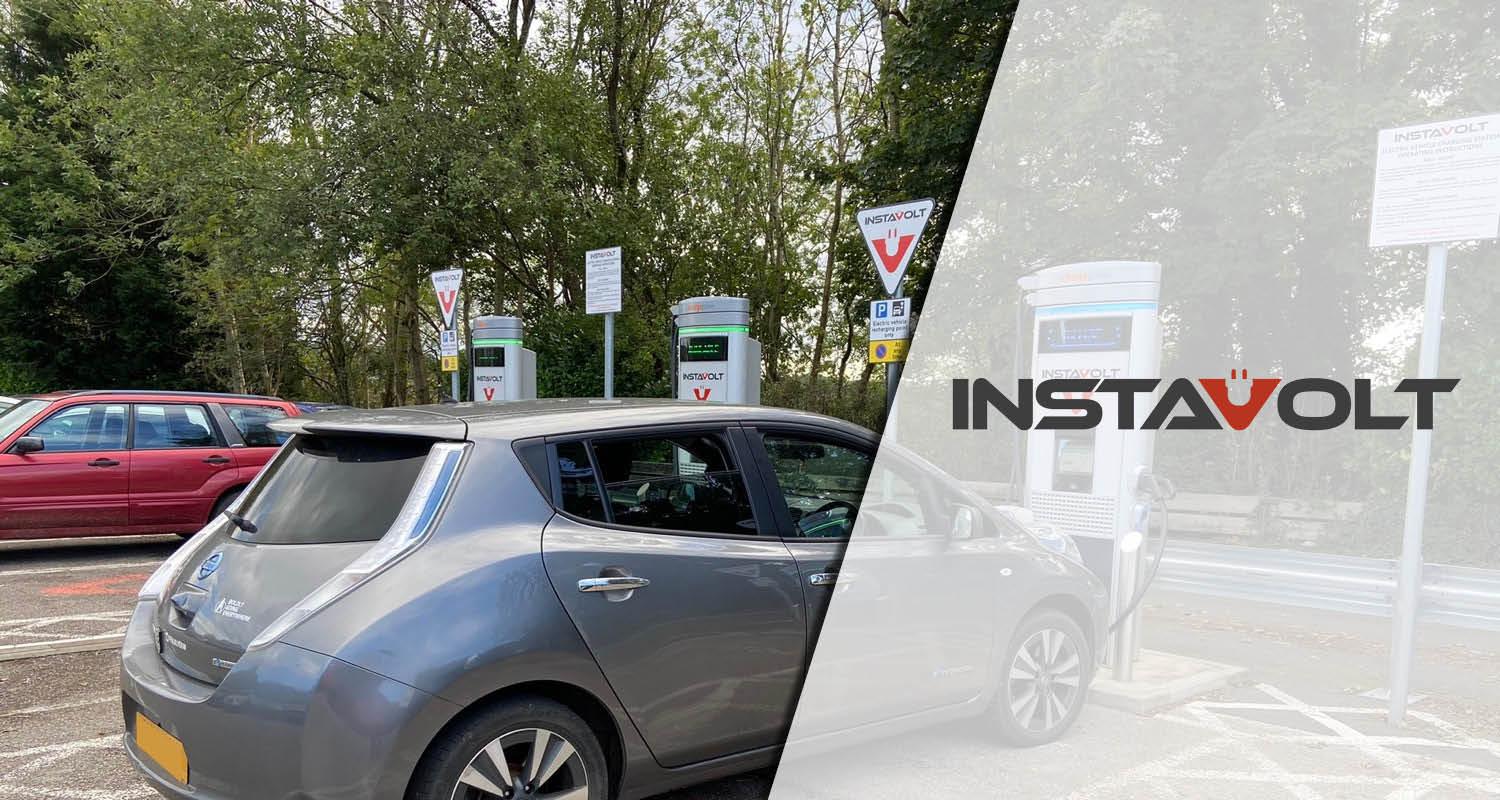 InstaVolt develops, installs and operates rapid electric vehicle charging stations in the UK, with all the electricity coming from 100% renewable energy sources.
Charge Card Compatibility

None/contactless payment only

Fleet Charge card Compatibility (including but not limited to)

Charging Speed

Up to 120kW

Price per kWh

66p per kWh

Other Charges

N/A

Availability
InstaVolt chargers are located across the UK and provide pay-as-you-go access with no monthly membership or subscription fees. Electric vehicle drivers can use a contactless payment card or the InstaVolt smartphone app to start and stop charge sessions. As a result of their ease of use and reliability, InstaVolt enjoys one of the highest customer satisfaction ratings, claiming the top spot on Zap-Map's annual driver satisfaction survey for two consecutive years.
As of July 2022, there are around 700 InstaVolt rapid charging points in the UK, with plans to add an aditional 5000 by 2025 and 100,000 by 2030.
Based in Hampshire, the staff at Instavolt primarily come from the UK's energy-efficiency sector, with more than 30 years of combined experience. Chairman of InstaVolt, Adrian Pike, also co-founded energy efficiency firm Anesco, which ranked number one in The Sunday Times Fast Track list two years in a row, as well as coming top of the newspaper's Profit Track 100 in 2016 under his leadership.
"All of the electricity supplied through our chargers comes from 100% renewable energy sources, such as solar or wind farms. It means you can be sure you're doing the best you can for the environment when you top up with InstaVolt," Instavolt says.
"Sustainability is a key priority for us as a business and we support a number of clean air initiatives. As a business, we are constantly looking at new ways to drive down our own impact on the environment and work with a number of partners to ensure our operations are as sustainable as they can be."
Compare rapid charging costs
Compare the charging costs of the UK's most popular rapid charging networks using our rapid charging cost comparison tool,
Where are InstaVolt chargers located?


InstaVolt's map as of 11/07/2022
You can find InstaVolt's rapid charging stations nationwide across the mainland UK (excluding Northern Ireland).
Aside from placing their charge points in car parks and dedicated rapid charging hubs, InstaVolt also partners with many big-name hospitality and retail companies to provide charging solutions for their customers. Companies partnered with InstaVolt include Costa Coffee, McDonald's, KFC, Booths Grocers and Bannatyne Health Club & Spa.
How to spot an InstaVolt charge point

To help EV drivers identify their rapid chargers, InstaVolt colours them white with red accents. You will also see sign posts with the InstaVolt logo near their charging points.
InstaVolt points come in three different models, two of which are made by the manufacturer ChargePoint and the other by BYD.
Chargepoint CPE200

The Chargepoint CPE200 rapid charging point stands around 2 metres tall and is slim in length, measuring only 33cm long. On the front of the charger below Instavolt's big "V" logo, you will see an icon to tap your RFID card on with two holsters for a CCS and CHAdeMO connector on each side. Below the holsters is an emergency stop button.
Chargepoint cpe250

Similar in stature to the CPE200, one of the CPE250's biggest identifiers is the big LED lightbar at the top of the unit which tells drivers its current status such as whether it's free or in use. Underneath the LED lightbar is an InstaVolt logo followed by an LCD screen and RFID card reader. On the right side of the EV charging point is two charging cable holsters; one for CCS and one for CHAdeMO plug.
BYD

InstaVolt's BYD charging points are the network's newest and fastest charging points charging at rates of up to 120kW.
Coloured in all-white to stand out from InstaVolt's other charging points, their BYD chargers stand around 1.8 metres tall with lights on the top to help assist with visibility in the dark. On the front of the BYD charge point, you will see a large control panel, which is used for reviewing information and starting/stopping charging sessions.
On each side of the charge point sits holsters for CHAdeMo and CCS cables
How to use the InstaVolt charging network and app?
InstaVolt has two ways of using its charge points. The easiest and probably most convenient way of charging at InstaVolt is by using a contactless payment card such as a bank card. The other way is by using InstaVolt's dedicated app.
Contactless payment
Contactless payment such as a bank card or Apple/Google Pay is supported throughout the InstaVolt network and is the most convenient method of paying due to there being no sign-up process to go through. To pay via contactless payment, first:
Tap your contactless payment method on the contactless symbol (typically located under the info screen of the charging point).
Plug the appropriate connector into your vehicle.
Press or tap the "start" button located either as a button or on the info screen depending on the type of charging point you are using.
To stop a charge session, simply tap or press "stop" on the charge point's control panel. You will now be able to unplug your vehicle. In some vehicles, you will need to press the normal "unlock" on your car's key fob to release the cable.
InstaVolt App
While not as straightforward as using a contactless payment method, InstaVolt's app offers a range of benefits such as a live map of their charging points with availability statuses, remote active charging status monitoring and access to InstaVolt's rewards scheme.
To start a charge session with the InstaVolt app, you will need to:
Insert the appropriate cable from the charge point into your vehicle
Download and create an account on the InstaVolt app if you haven't already
On the map screen, find the charge point you want to charge at. You can also search for it using the search icon in the top right corner
Tap the chargepoint's icon and tap "charge"
If there is more than one charge point in one area, select the one you want to use as well as the appropriate connector.
When ready, slide the "slide to charge" icon
The app should now let you know that your charging session has begun.
To stop a charge session, simply tap or press "stop" on the charge point's control panel. You will now be able to unplug your vehicle. In some vehicles, you will need to press the normal "unlock" on your car's key fob to release the cable.
Does Instavolt support charging cards such as Electric Juice or Bonnet?
As of writing, InstaVolt does not support charging cards for private drivers such as Electric Juice or Bonnet.
However, InstaVolt has recently partnered up with Mina to allow Chargepass access to their charge points.
Looking to electrify your fleet?
We have a range of home charge points to suit most of your fleet's charging needs. Visit our fleet charging solutions page to find out how we can help build your fleet's home charging infrastructure.
How much does InstaVolt cost to use?
You don't have to worry about having a monthly membership fee or subscription to charge your electric car at the InstaVolt network – you just need a contactless-enabled payment card or the smartphone app. It costs 66p per kwh to use the InstaVolt network.
How fast can an Instavolt charge point charge my EV?
Most of InstaVolt's rapid chargers are capable of 50kW or more, and from August 2019 over 200 chargers on the charging network were capable of 125kW or more. The time it takes for your electric car to charge will depend on the rating of your car. For example, a 40kWh Nissan Leaf, is limited to charging at 40kW which will deliver a 10-80% charge at a maximum speed of around 43 minutes (even if the charge point charges faster than 40kW).