Charging into Europe – tips for using an EV abroad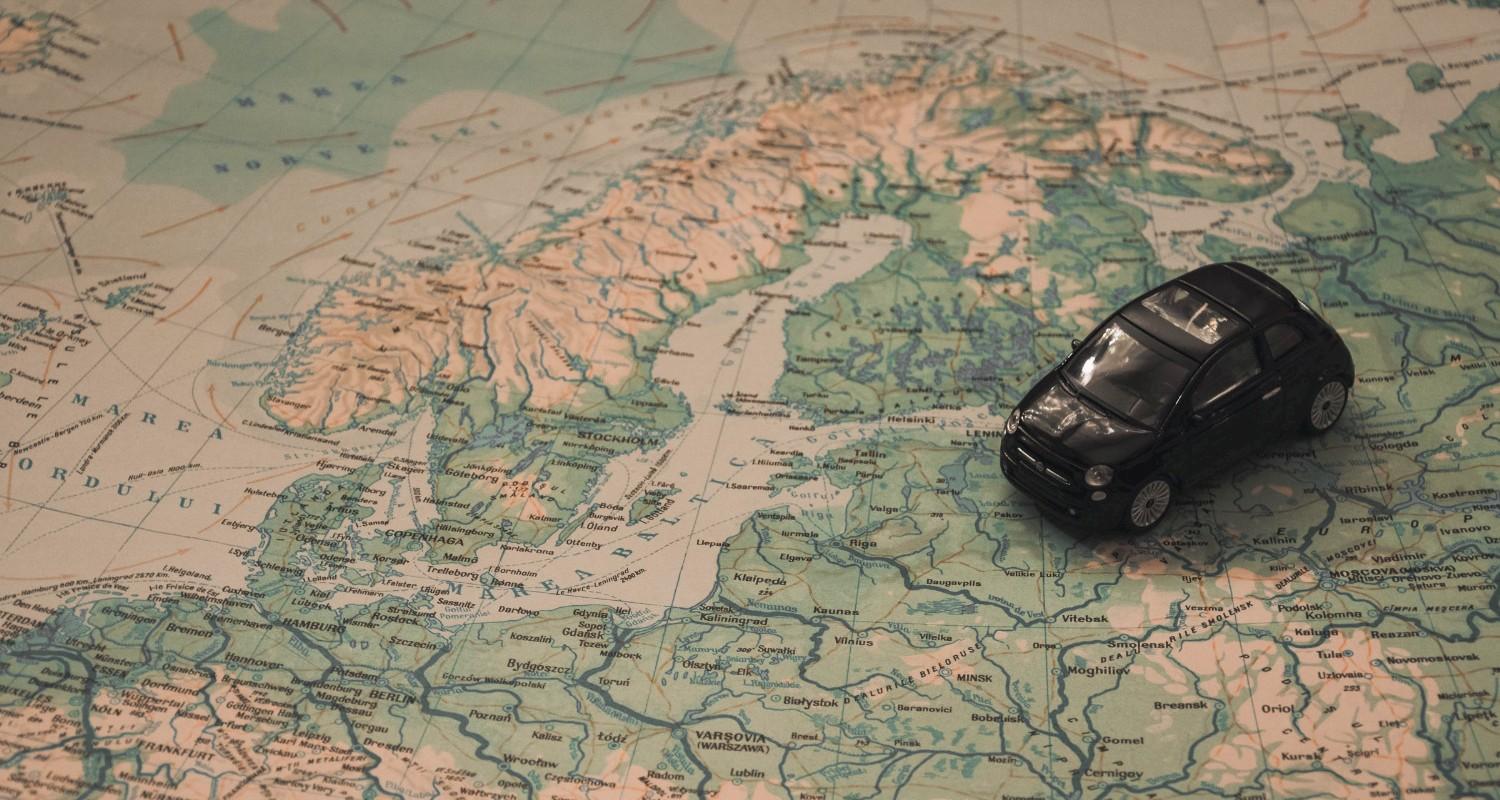 As COVID restrictions start to trickle away and the sun starts to make itself known on a more regular basis, thoughts are turning to overseas holidays. But how easy is it to travel abroad with an electric car? We explain the basics of travelling in Europe with an EV and what you need to know.
For those new to EV ownership, grappling with the UK's network can be intimidating, let alone Europe. However, we're here to help – all it requires is a bit of planning.
Where can I go abroad with my EV?

As we type this, it's shivering mid-February and COVID restrictions are as fluid a state as the average well-lubricated beach house barbecue. Travel rules vary from country to country, so it's worth consulting government agencies, both here and abroad, before setting off.
However, here's where we stand with the main entry points to Europe either by ferry or train.
France: https://www.gouvernement.fr/info-coronavirus/deplacements
Spain: https://travelsafe.spain.info/en/before/
Belgium: https://www.info-coronavirus.be/en/travels/
The Netherlands: https://www.government.nl/topics/coronavirus-covid-19/visiting-the-netherlands-from-abroad
Republic of Ireland: https://www.gov.ie/en/campaigns/75d92-covid-19-travel-advice/
Of course, these countries may not be your final destination but you can get up-to-date information on the UK Government website.
Get £5 free charging
Get £5 worth of free charging at Electric Universe supported charging networks when you sign-up using our link
Can you use electric cars abroad?

Before we get into the EV-specifics, some may be heading into Europe for the first time so it's worth going through the basics.
First, you'll need to sort some of the more obvious items, such as a valid driving licence (check it's still in date), car insurance certificate, passport, visas (if applicable) and comprehensive insurance cover (a Green Card is a good thing to have, as it's more easily recognised on the continent – your insurer should be able to issue you with one within six weeks).
It's worth noting that some insurance companies only cover you for third-party fire and theft when you're abroad, which may be a problem for those who lease EVs (more on those later).
Personal travel insurance is a must, as is comprehensive breakdown cover which will offer 24-hour roadside assistance, emergency accommodation and alternative travel, plus recovery back to the UK. However, on the latter point, check that your breakdown cover will always bring back your vehicle – some policies will leave the car abroad if the repair is more than the value of the car.
Some countries require a first aid kit in your car, and other legal requirements include a fire extinguisher, reflective jacket, warning triangle, headlamp beam reflectors and spare bulbs. Happily, these can all usually be bought as a one-size-fits-all kit.
You'll also need to fit a UK sticker to the back of your car if it doesn't already have a numberplate identifier, and you'll need your UK Global Health Insurance Card.
Can I take my EV abroad if it's a lease?

When you lease a car, the vehicle funder is technically the registered keeper and to drive it abroad you'll need a Vehicle on Hire Certificate (VE103) and a letter of authority from your lease company. You'll also need to give the lease company a couple of weeks' notice.
If you're hiring or borrowing a car in the UK and taking it abroad you'll need a letter of authorisation from the registered keeper as well as the original vehicle registration document or a vehicle on hire certificate.
What do I need to know about driving an EV abroad?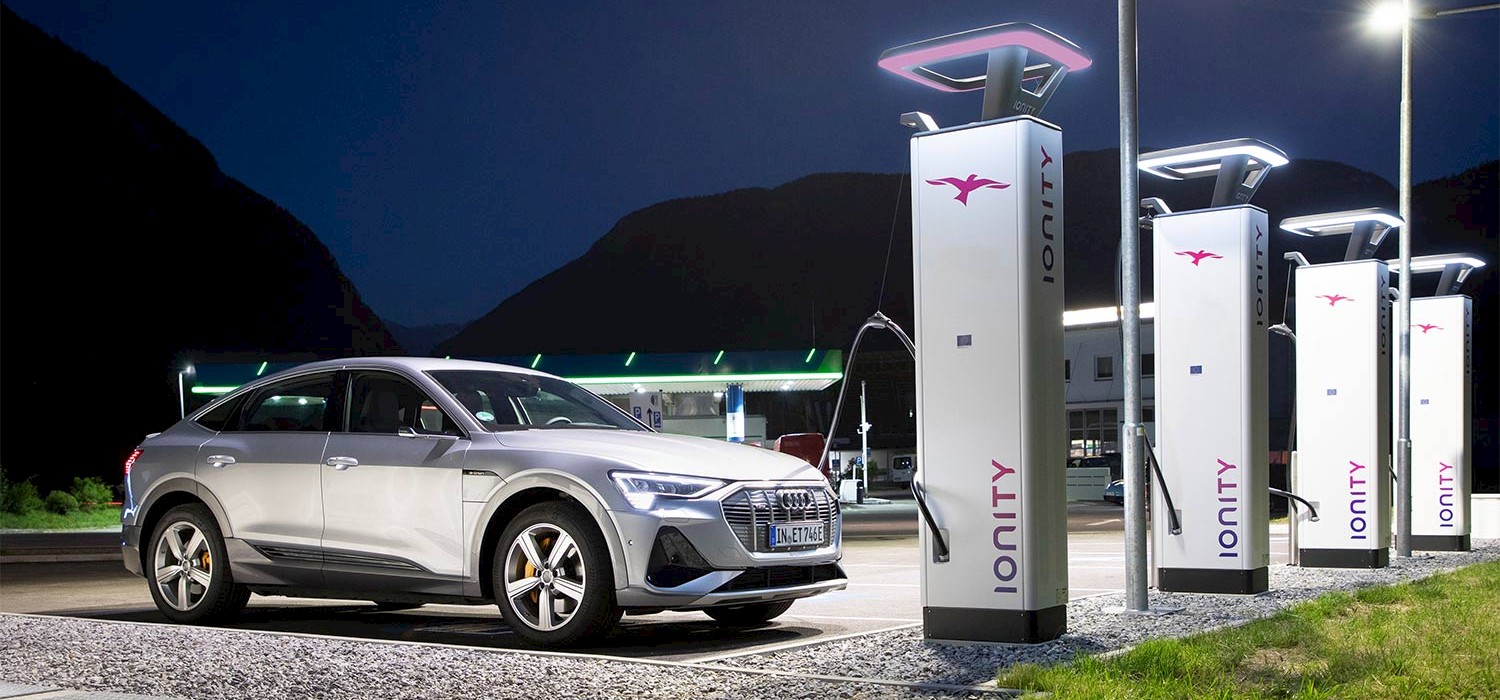 What are the different EV charger networks available in Europe?
It's estimated there are more than 240,000 EV chargers in Europe that offer a charge rate up to 22kW and more than 34,000 rapid chargers, which can vary from 50kW right up to 350kW - although the actual charge speed will be determined by your vehicle.
Tesla operates its Supercharger network across Europe, with 6000 Superchargers at 600 sites, while Izivia operates 100,000 charging points across Europe, all using a one-pass-fits-all system whichever country you're in.
Allego offers 26,000 charge points, often sited near Mcdonald's restaurants, Geant Casino supermarkets and Postillion hotels, while IONITY offers 400 charging stations on big European motorways, with around six charging points per station. Freshmile have around 150,000 sites across Europe too.
Accessing EV chargers abroad
PlugSurfing is a useful service that boasts 250,000 connected charging stations and uses a unique key or card costing €9.95 and a free smartphone app to allow access to different European charging networks such as Allego, EnBW, Eon, Innogy, IONITY and Vattenfall.
It's also worth considering signing up to various EV charger access cards, such as Octopus Energy's Electric Juice, Shell Recharge or Bonnet. They can be used Europe-wide, with access to over 250,000 public charge points via their apps and/or RFID cards.
They have their pros and cons, which we summarised in our Best EV Charger Cards article, but as they are free to sign up to it's certainly worth having at least one of them.
If going into major European cities, charging points may be hard to find, or use specific networks. Paris, for example, uses Belib'. Speaking of France, some recommend https://www.kiwhipass.fr/ as a backup option as 4G reception can be flaky in more remote parts of Europe.
Other apps and websites worth checking out include Chargemap, PlugShare, and https://abetterrouteplanner.com.
How much do EV chargers in Europe cost to use?
Prices vary, much as they do in the UK, but not every charging point will accept contactless debit and credit cards, and some will require a network RFID card, key fob or app.
Looking for free charging? Lidl operates 932 sites across Europe and details on its charging operations can be found here: https://chargemap.com/networks/lidl.
Guide to charging for free
Find out where you can find free to use charging points in our free EV charging guide
What about overnight EV charging abroad?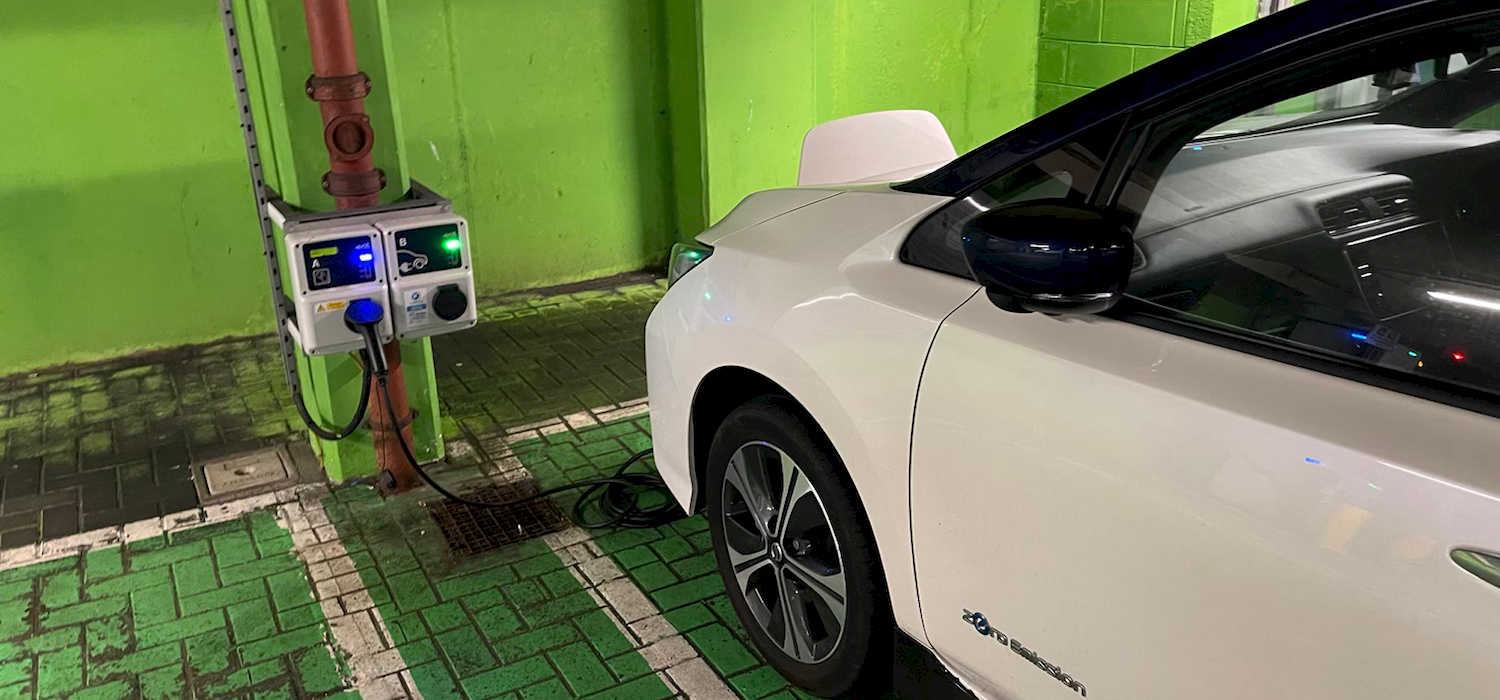 Good news – with the help of the route planning apps mentioned previously, plus some forward-thinking, you should be able to navigate your way across Europe with relative ease. It's worth having a couple of the route planning apps as some are deemed to be more reliable than others.
But what about charging your car overnight? Well, this is the holy grail of charging - if you can ensure you stay overnight at locations that have somewhere to charge your EV, then it will make the following days' travel much easier.
When booking accommodation, look for places that have dedicated EV charging facilities or even check (and ask!) if there is an outdoor plug socket you can use. Keep in mind if you are using the local domestic sockets then you may need the relevant adapter for your EV charging cable.
Airbnb is an excellent way to find accommodation with EV charging on site as it allows you to filter your search for EV charging, while the likes of hotels.com and Expedia also allow you to filter by EV charging point availability.
If you're camping, it's worth investing in a charging cable adaptor that will allow you to connect to a standard campsite hookup, such as the Juice Booster. However, it's worth checking with individual campsites with regards to their policies – you don't want to be booted off the site mid-charge…