Best Christmas gifts for electric car drivers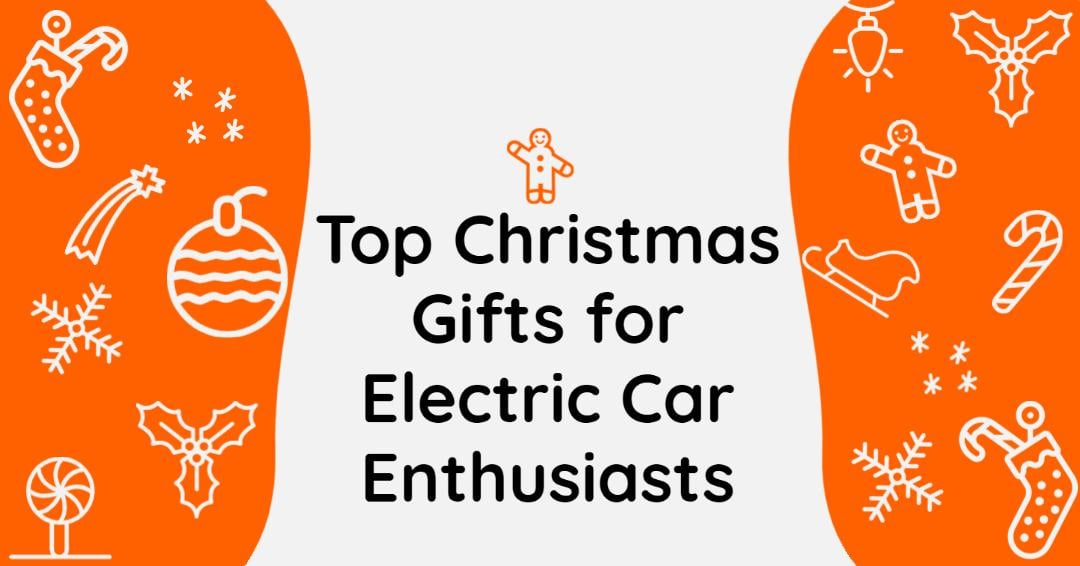 What do you buy for the EV enthusiast in your life? If they have an electric car, surely they have it all already? Well, read our guide to the best electric car accessories and gifts to take living with an electric car to the next level.
When it comes to choosing gifts, many of us opt for online shopping for the sheer convenience. But one downside of buying stuff on the internet is the sheer scale making it difficult to browse and find that hidden gem of a gift.
And what if you're intent on buying an electric car-related gift? That makes things even harder.
Well, to save you the trouble we have compiled a list of the best gifts for EV drivers and enthusiasts. These are the ideal presents for electric car fans whether it's for birthdays, Christmas or as a surprise.
Electric car mats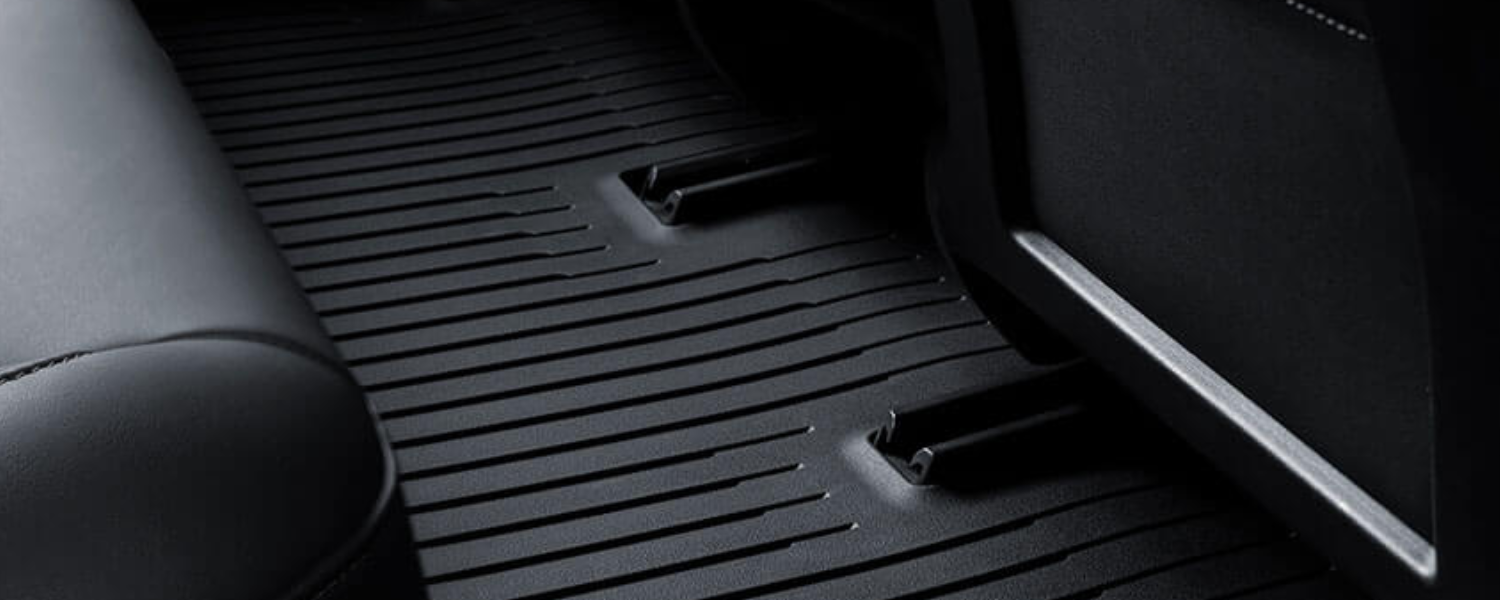 What more exciting way to kick off our best gifts for EV drivers list than car mats? But hear us out.
Car mats are a somewhat surprising omission in new cars these days. You either have to beg the dealer to include them or just accept that you'll need to buy your own.
You can find all sorts of car mats for EVs on Amazon, which lets you filter by vehicle helping to make sure they're the right fit.
Our editor is personally eyeing up these all-weather Tesla Model 3 mats as winter draws in.
Wireless charging pads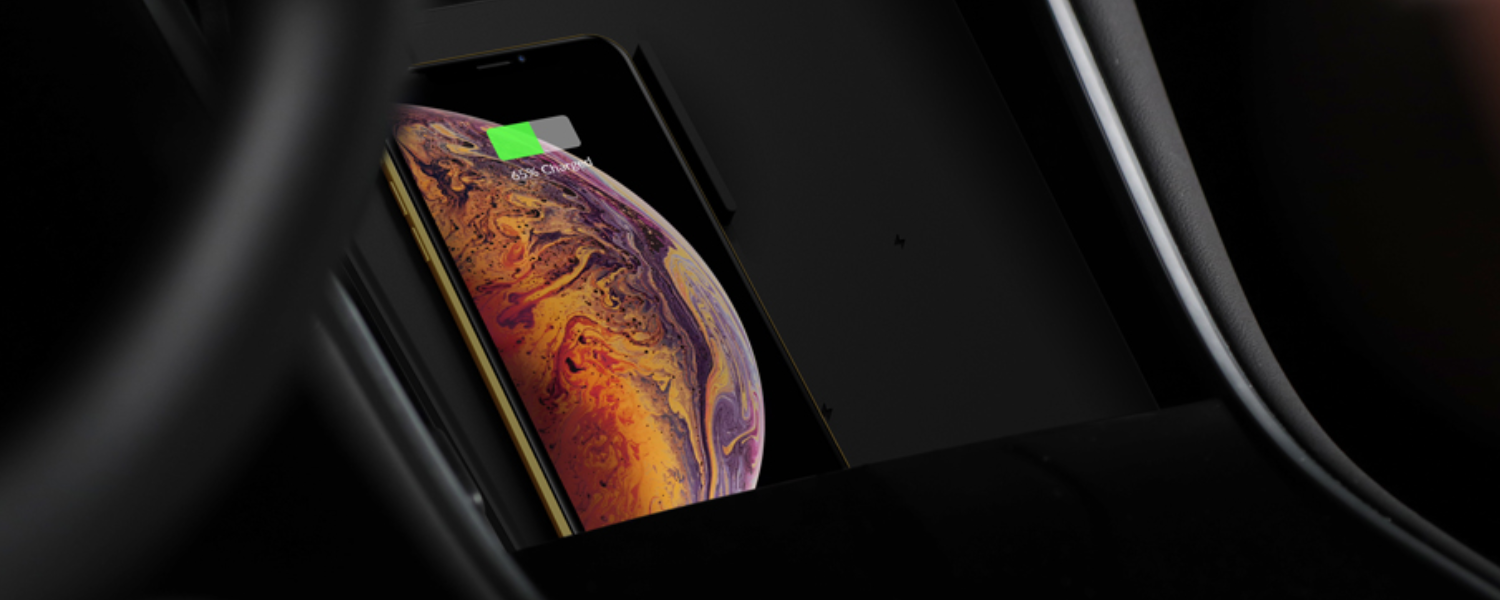 Sticking with the sensible theme, a number of electric vehicles didn't come with wireless phone charging capabilities. For vehicles that are all about charging, that is quite the oversight.
Luckily, the aftermarket has you covered and you can find wireless mobile phone charging pads for just about any electric car.
These can be simple clip-on devices with wireless charging built in, such as this car phone charger from Auckly or you can find more sophisticated products that are designed to fit your vehicle.
Early Tesla Model 3 owner but jealous of the newer wireless charging that comes with the newer 2021 facelifted models? These Tesla Model 3 wireless charging pads seamlessly replace the phone storage area in the pre-2021 models to bring you right up to date and our editor has been using them in his Tesla for over two years – a perfect upgrade and gift for the Tesla Model 3 owner in your life.
Scale model electric cars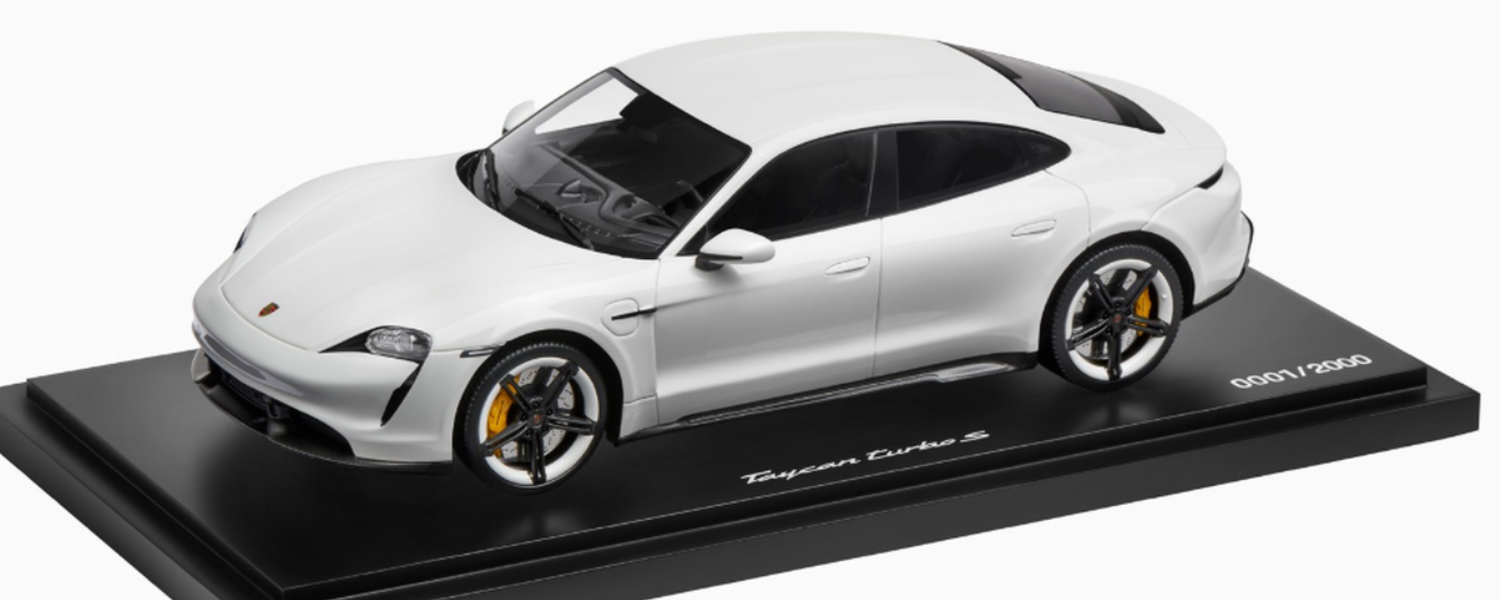 What do you buy when you have a full-size electric car of your own? A miniature version of course!
Enable the recipient of your gift to not only show off their new metal outside, but also display their new EV for all to see inside too!
While not hugely common, there are a surprising number of diecast scale model EVs available. In fact, even toy car maker supreme Matchbox is making EVs now.
But if you want something a little larger for your mantlepiece, then you're going to want a diecast 1:18 scale model electric car, such as this Porsche Taycan Turbo S model. While not quite as expensive as the real thing, this limited edition Taycan collector's model costs an impressive £250. There are only 2,000 so you may want to be quick.
If you don't have such as a generous budget, then this Mercedes EQC scale model might be a better option. Sure, it's still nearly 150 Euros, but for that you get a model based on the original CAD data, accurate representation of the interior and incredible exterior detailing. And you can even turn on the daytime running lights!
Don't think that is anything to write home about? Watch this video and we challenge you to not be impressed.
Electric car keychains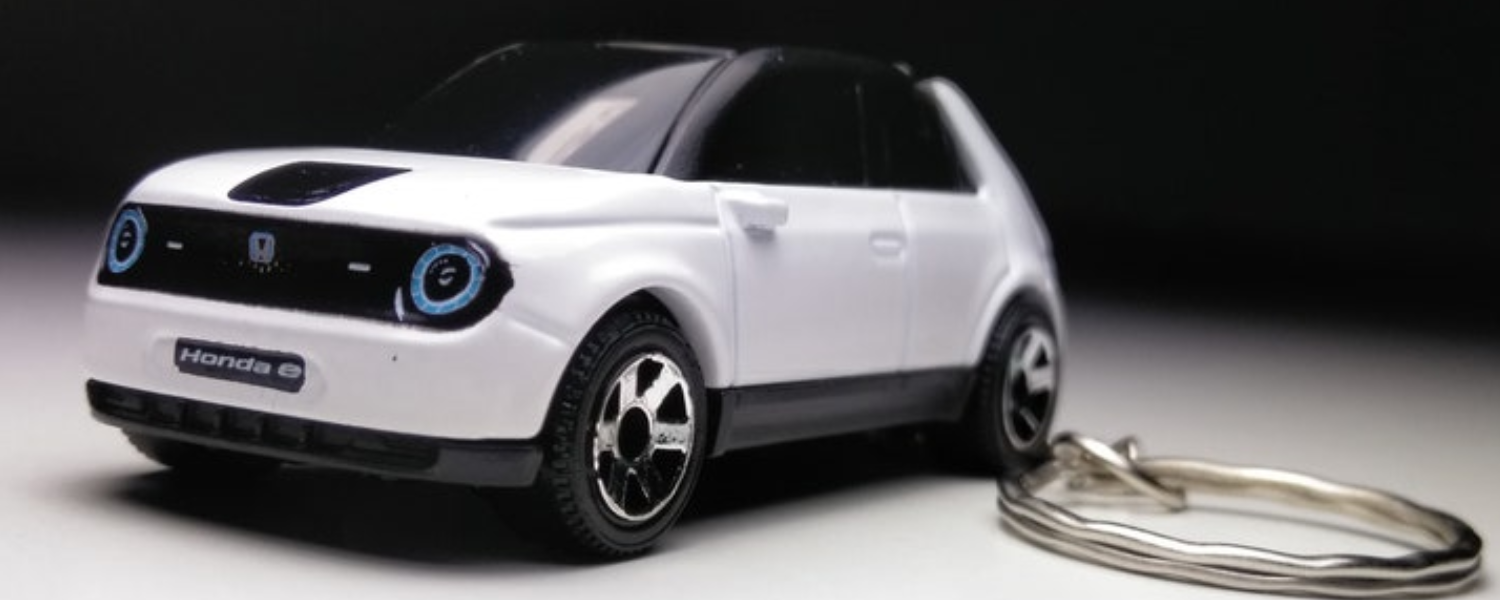 If you want to display your EV affection on a smaller and less obvious scale, then you might want to opt for an electric car keychain.
Keychains make for an excellent secret santa gift of stocking filler and if you know someone who loves electric vehicles then this is a no-brainer.
We love this Honda E keychain on Etsy, which is admittedly pricey at over £20, but is incredibly unique.
Cheeky EV gifts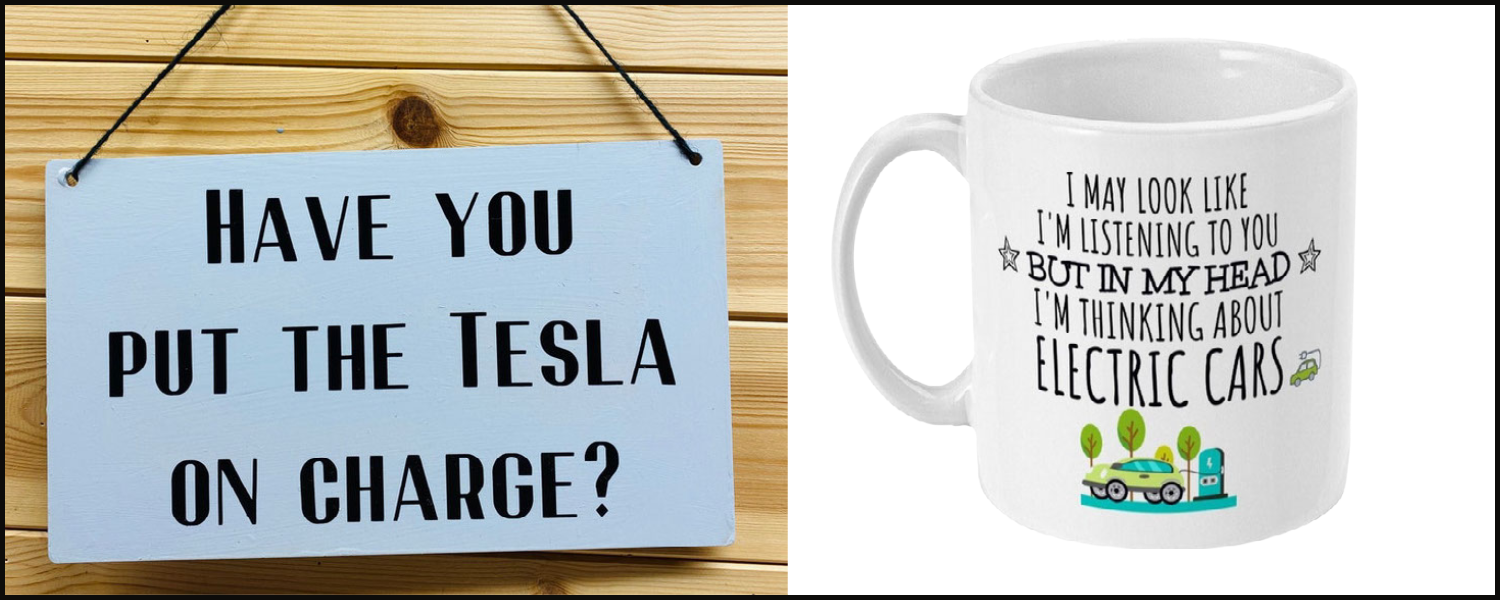 Who doesn't love a cheeky mug, T-shirt or novelty item? There's a lot of junk out there but we've spotted some real gems when it comes to more humorous electric car gifts.
Etsy is a wonderful place to start for personalised EV driver gifts, whether it's clothing or a coffee cup.
If the recipient can handle some strong language, then this electric car mug will be right up their street, but if you want something a little more gentle then this humorous EV mug might be a better choice and comes in at under £10.
Is your partner or friend always forgetting to plug their electric car in? We couldn't help but laugh at this helpful reminder sign to make sure the electric car is definitely plugged in.
Gifts for Tesla lovers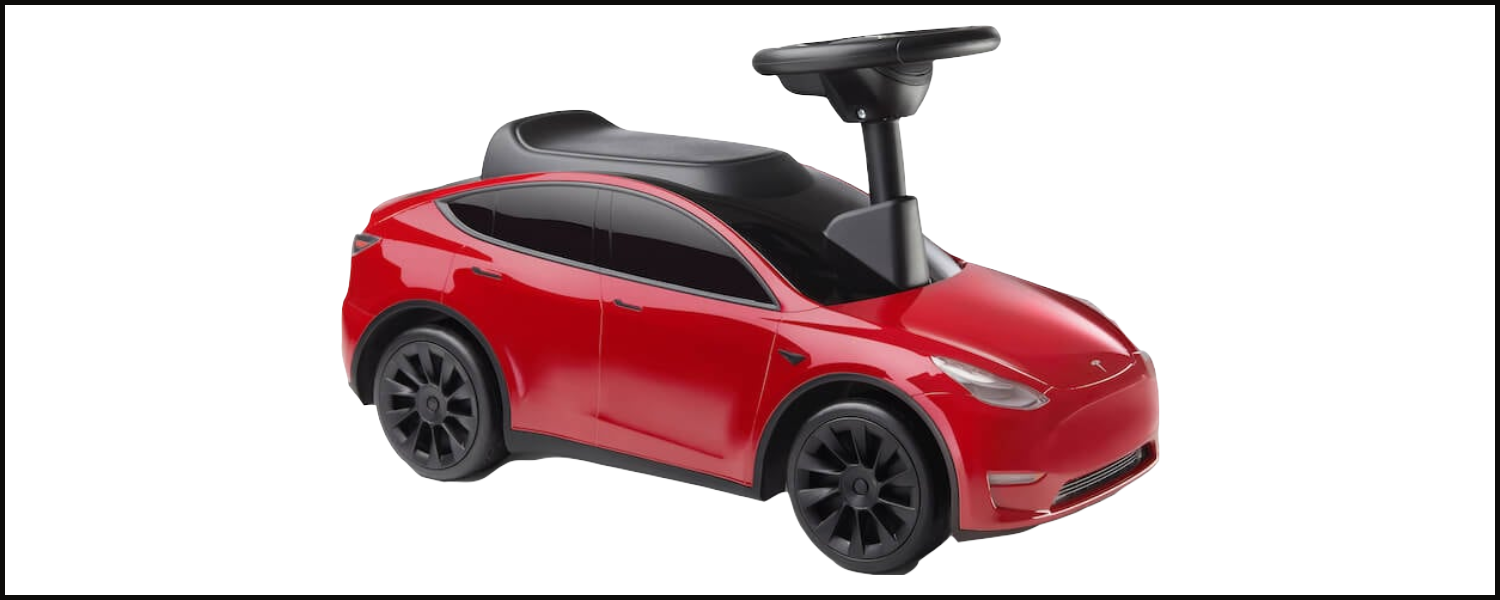 It's no surprise that most electric car merchandise is Tesla branded. It's the most well-known EV carmaker by a long way and Tesla itself has capitalised on the fandom with its own accessories store.
As well as offering genuinely useful and official accessories, such as sunshades and coat hooks, there are some more questionable choices.
But if you really want to stand out like a sore thumb, then you might be interested in Tesla's range of clothing and lifestyle options. You'll need to open your wallet wide, though, with this Tesla "S3XY" hoodie setting you back £70.
You can even pretend you work at a service centre with this Tesla corporate jacket, costing a cool £110. You can even pair this with a Tesla-branded umbrella because… why not?
If you need a stiff drink to help you get over all this Tesla excess, we don't blame you. Have some whisky… poured out of this beautiful Tesla lightning-bolt shaped decanter at a budget-friendly £130.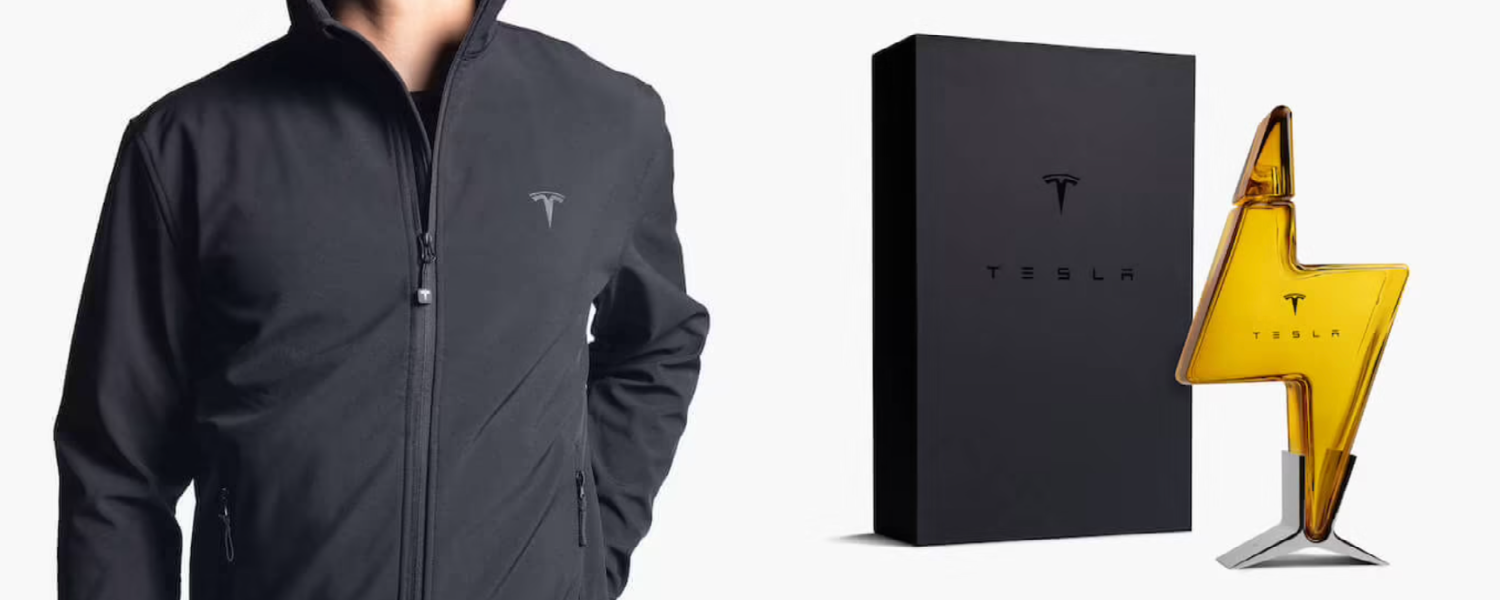 We hope this guide to electric car gifts has been helpful. There is a huge variety of EV-related accessories and presents available and the list is only set to grow as electric vehicle demand continues to grow. Happy gift hunting!