Become a model citizen with the EV collectables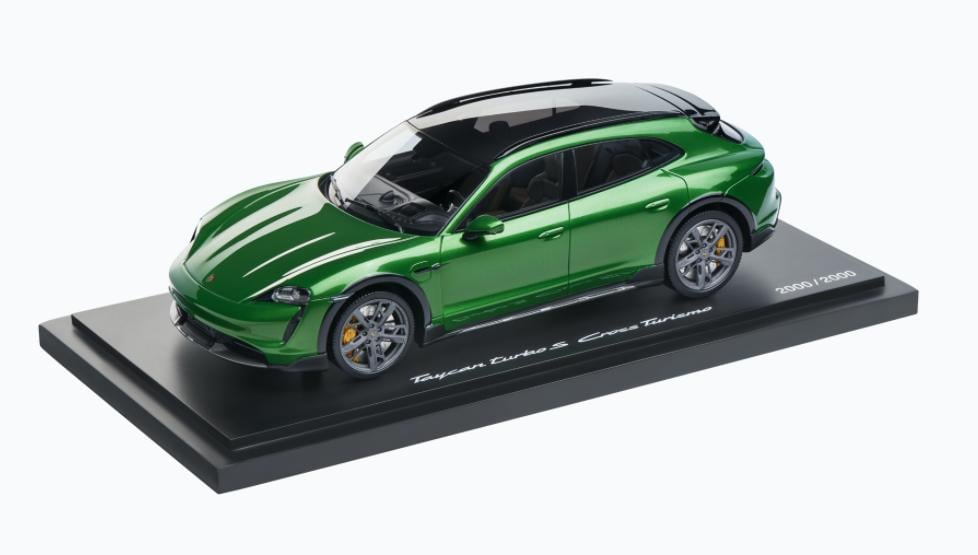 Christmas is around the corner, but if you're in need of some late stocking fillers or post-Christmas apologies, then we've got ten EV collectable scale models that'll brighten up any mantelpiece.
1. Mercedes-Benz EQC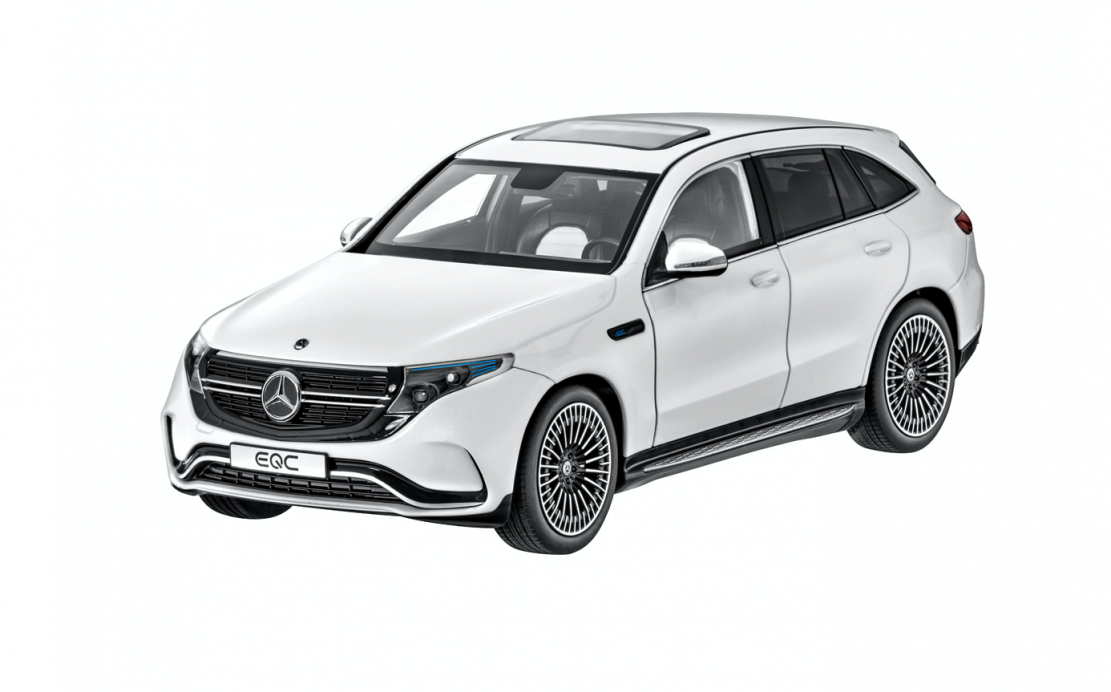 This 1:18-scale model represents the Mercedes-Benz EQC 400 4MATIC AMG Line, and has used the real thing's computer-aided design data to render this smaller-sized option. It has the correct AMG 10-spoke alloy wheels and comes with a screwdriver and gloves should you wish to put into a diorama. €99.90 via www.mercedes-benz-classic-store.com
2. Tesla Roadster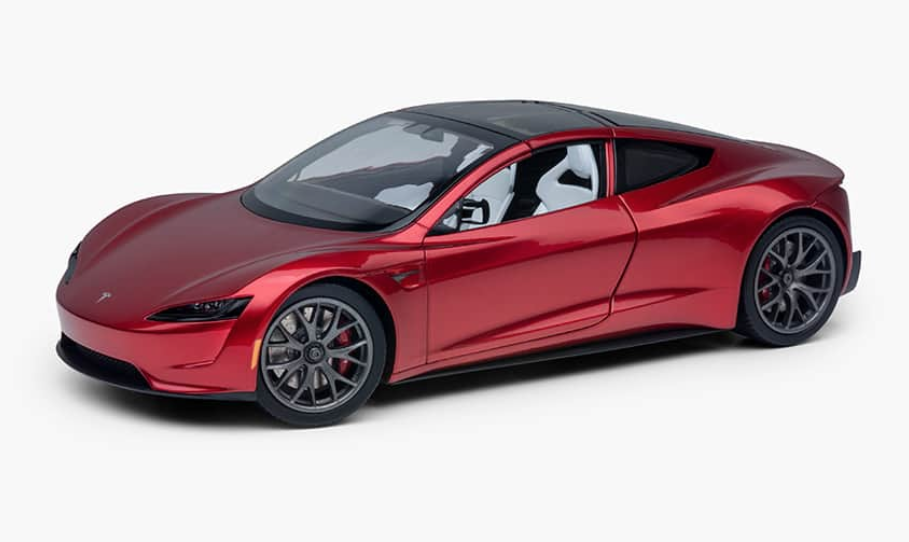 Featuring more than 180 metal and plastic parts, this 1:18-scale official model has functioning doors and boot, rubber tyres, steerable wheels and a convertible roof. It's derived from the same 3D CAD data used on the real thing. It's $175 via shop.tesla.com
3. Volkswagen ID.3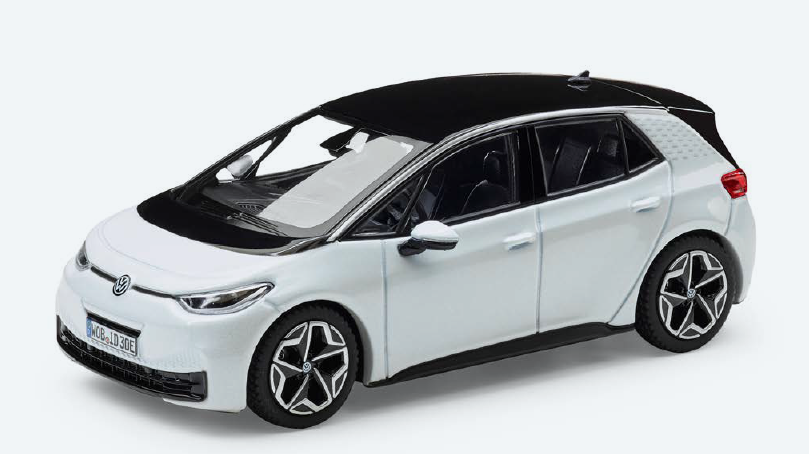 This model is almost as cute as the real thing. This ID.3 comes in 1:43-scale, so it can fit on to most bookshelves with ease. It costs £30 and is available via volkswagen.co.uk
4. Porsche Taycan Turbo S Cross Turismo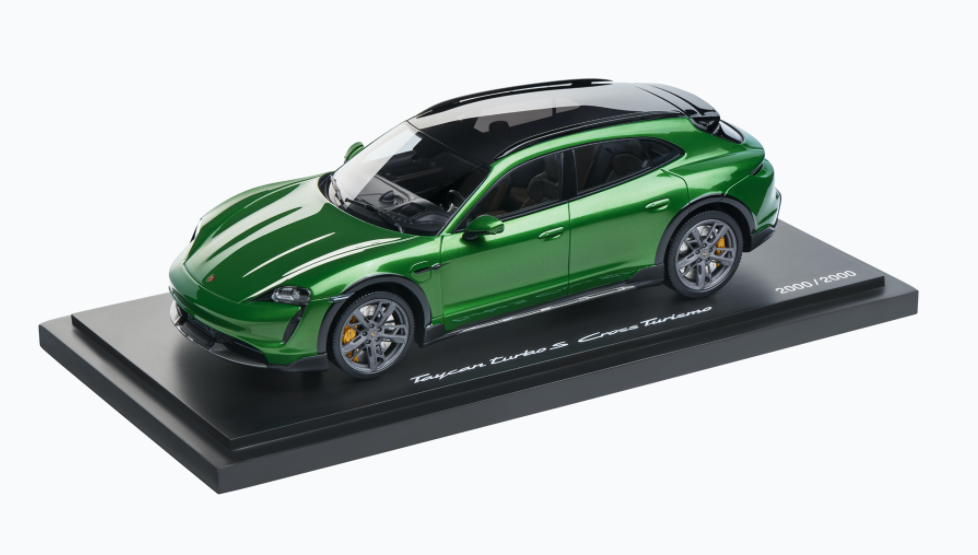 Finished in shiny Mamba Green metallic, this will certainly have others green with envy. This 1:18-scale model also features a Basalt Black/Meranti Brown interior, and just 2000 are being made. It's available via shop.porsche.com
Or find a range of Porsche Taycan scale models and toys which might be easier on your wallet over at Amazon.
5. Audi e-Tron Concept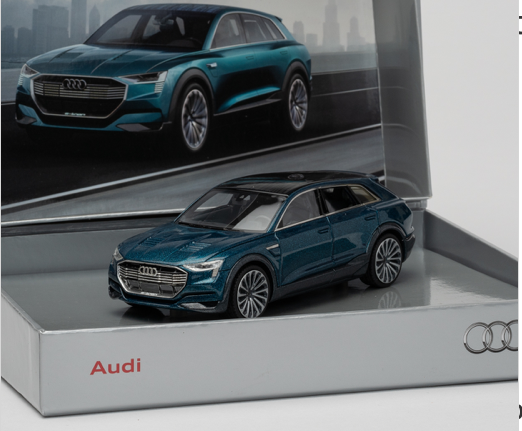 The Audi e-Tron may be a production reality now but here's a chance to savour it in concept form. This 1:43-scale model is a limited edition of 250, and can be found via shops.audi.com for €109.
If you want a new Audi EV model, then you can also get a variety of Audi e-Tron GT scale models too, costing from around £45.
6. Lego Porsche 99X Electric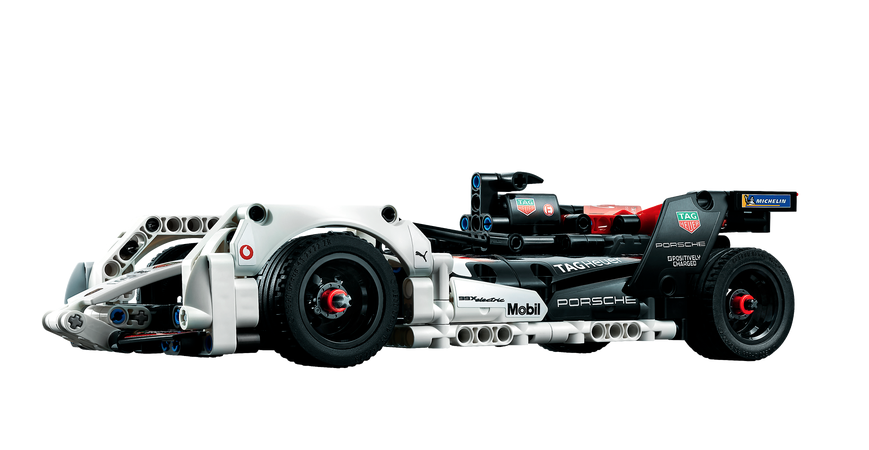 Okay, so this one's not coming out until January, but it looks like lots of fun. This 422-piece Lego set allows the builder to recreate Porsche's Formula E racer. It's aimed at those aged nine years old and up, and costs £44.99. It'll be available via lego.com
Unsurprisingly, there are loads of Lego car sets - feast your eyes on this lot and prepare to hear your wallet or purse let out an audible scream.
7. Jaguar I-Pace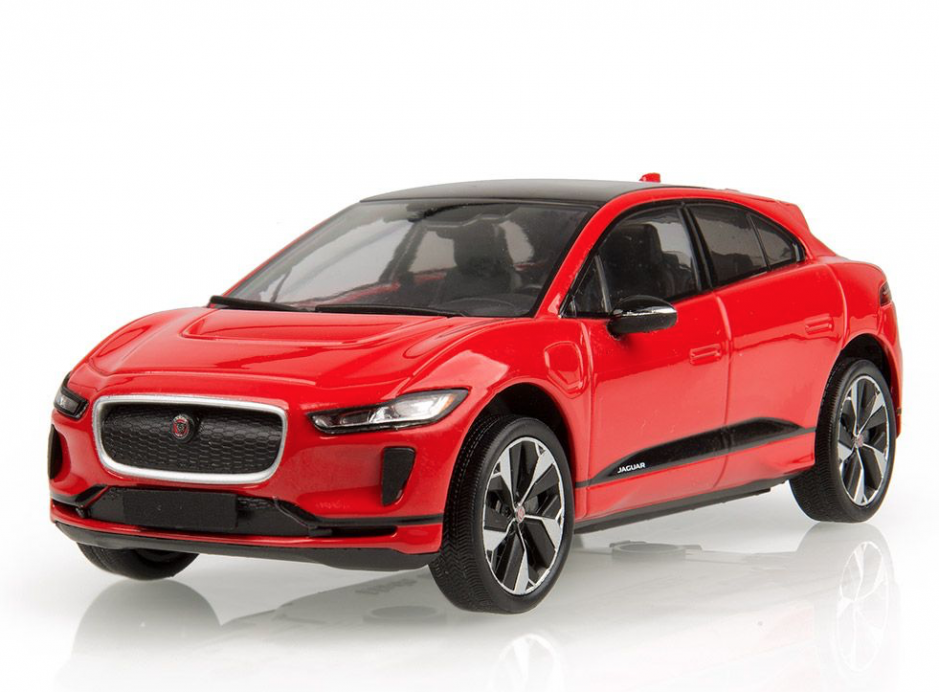 Jaguar's first all-electric performance SUV looks stunning in Photon Red on the road, and looks equally arresting in 1:43-scale form. It costs £50 and is available via shop.jaguar.co.uk
8. Citroen E-C4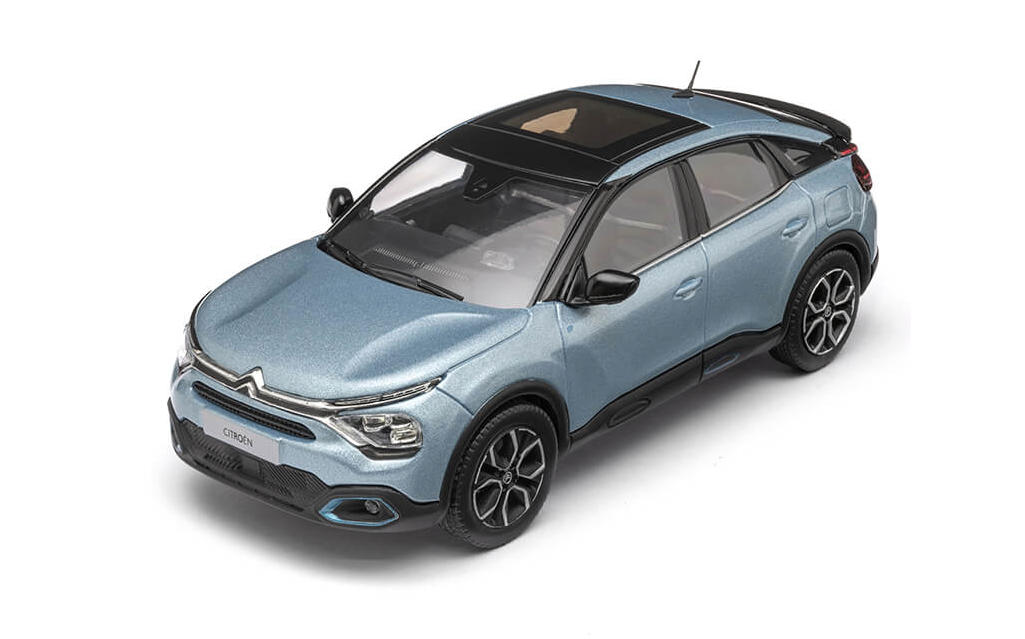 Fancy giving your mantelpiece some French flair? This Iceland Blue model represents Citroen's all-electric E-C4 in 1/43-scale form. It's also available in Caramel Brown, and can be found at lifestyle.citroen.com for €37.
9. Tamiya R/C Formula E Gen2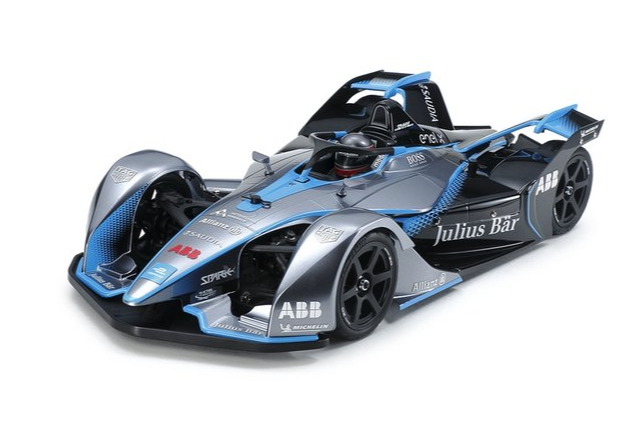 If you prefer your models to actually move, this Tamiya kit is for you. It represents the GEN 2 car used in the 2018 Formula E championship. It has a durable composite monocoque-frame chassis with a shaft-driven 4WD drivetrain, driven from a central motor via front and rear propeller shafts. It has four-wheel independent double wishbone suspension, and a lot more besides. This 1/10-scale kit is £249.99 from wonderlandmodels.com
10. Scalextric Spark Plug Formula E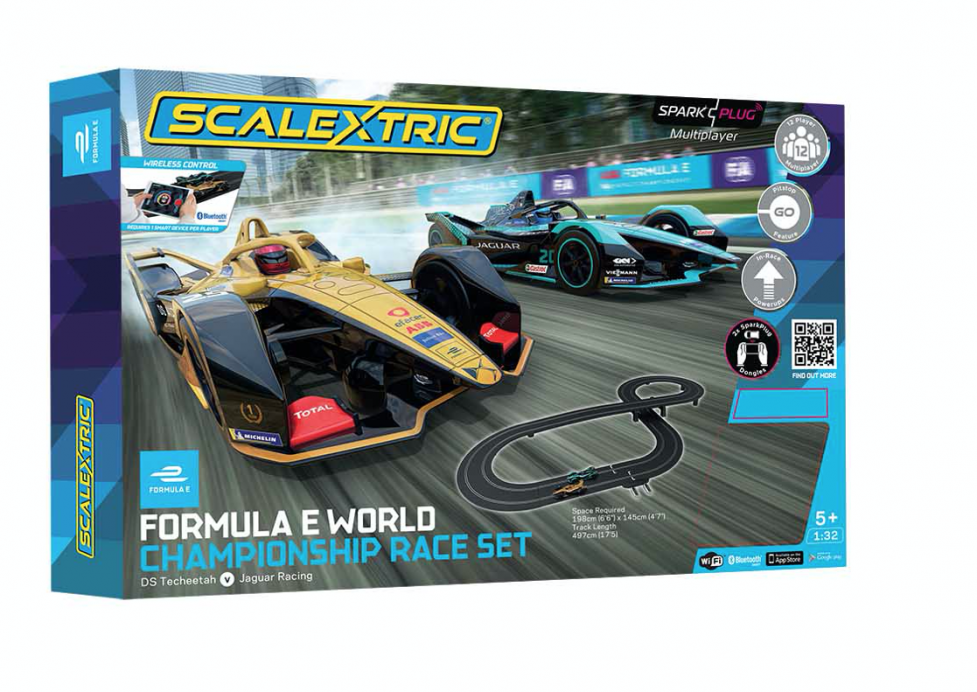 Scalextric is electric racing of the school, and this set is a fine representation of the real thing, only in 1:32-scale form. You can race as either the Jaguar or DS Techeetah teams, while wireless multiplayer technology means that this is no longer just a two-player game. Up to 12 people can act as a team, using a mobile app to act as drivers and pitstop team members. It's available via uk.scalextric.com for £169.99.
However, it's worth shopping around firstly to find it in stock but also for a better price. We found this same Scalextric set for a little less money over at Amazon.