Five electric vehicles we are most excited about in 2020 and beyond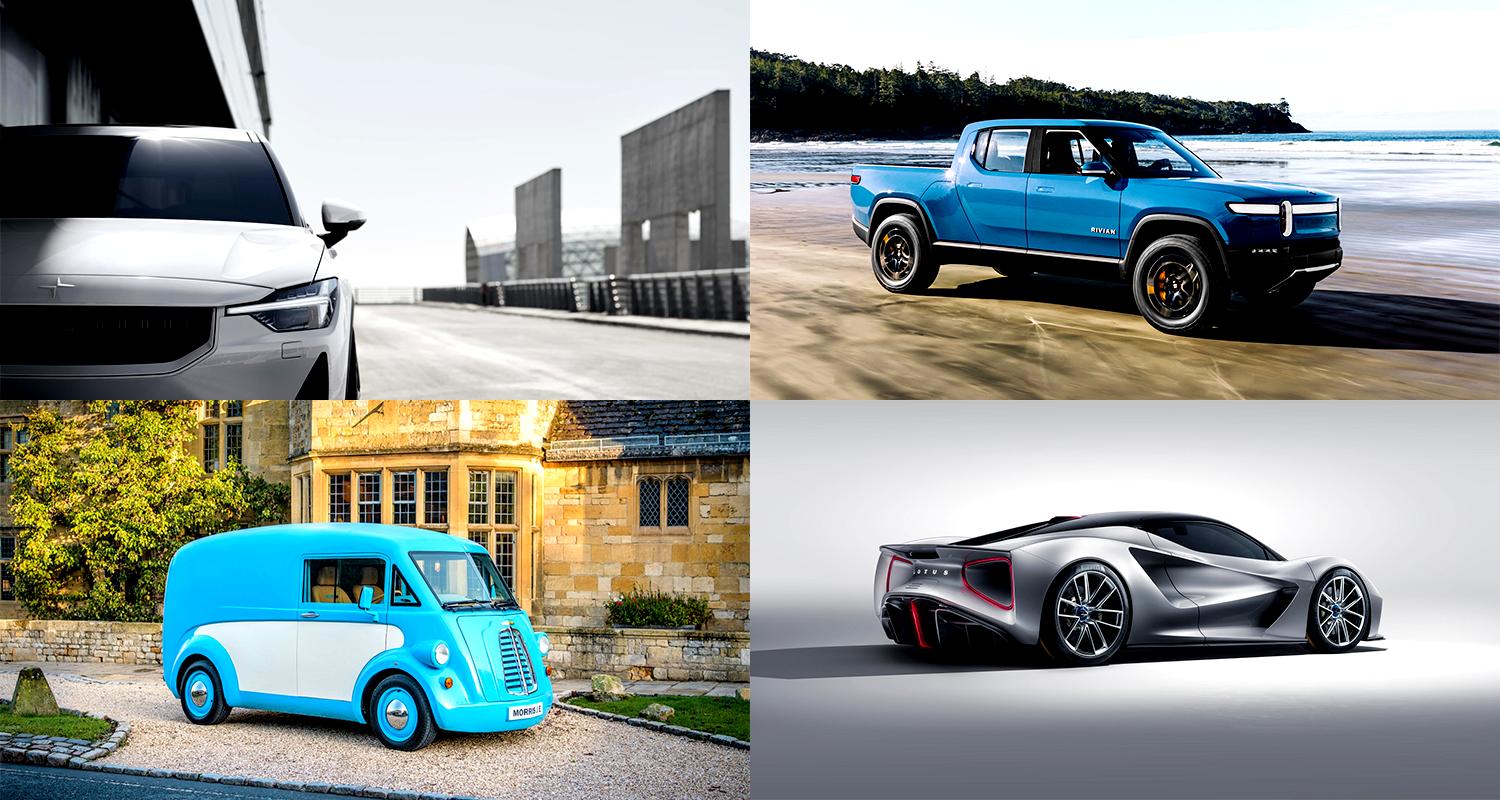 There are plenty of innovative EVs on the way whether it's small urban run-arounds or 200mph hypercars. Here are five electric vehicles we are most excited about in 2020 and beyond.
You watch the full video or if you fancy a read then scroll down to see our list.
1. Morris JE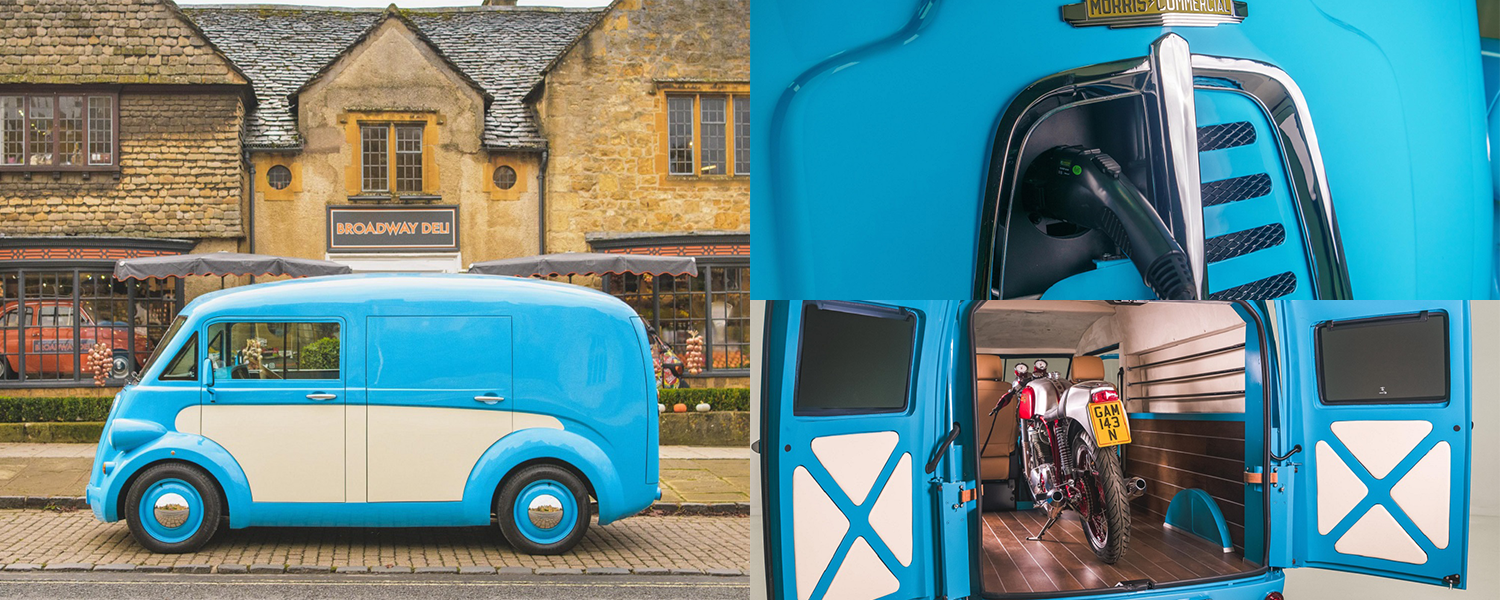 Yes, we are starting with a van for our list of EVs we are most excited about.
But, what… a… van. The Morris J-Type is an icon of Britain's roads and many people will remember them as ice cream vans back in the 50s and 60s.
Now, Morris Commercial is bringing it back as an all electric van called the JE. There's understandably a concern when manufacturers re-work a classic, but we think the JE is an excellent homage to the original, while bringing it bang up to date.
The light commercial vehicle market is ripe for the taking for battery power and the JE's modular design, 5.5 cubic metres of load space and 200-mile range should make it a versatile choice. We hope to see it making deliveries, selling burgers or ice creams and ferrying people around very soon.
2. Rivian R1T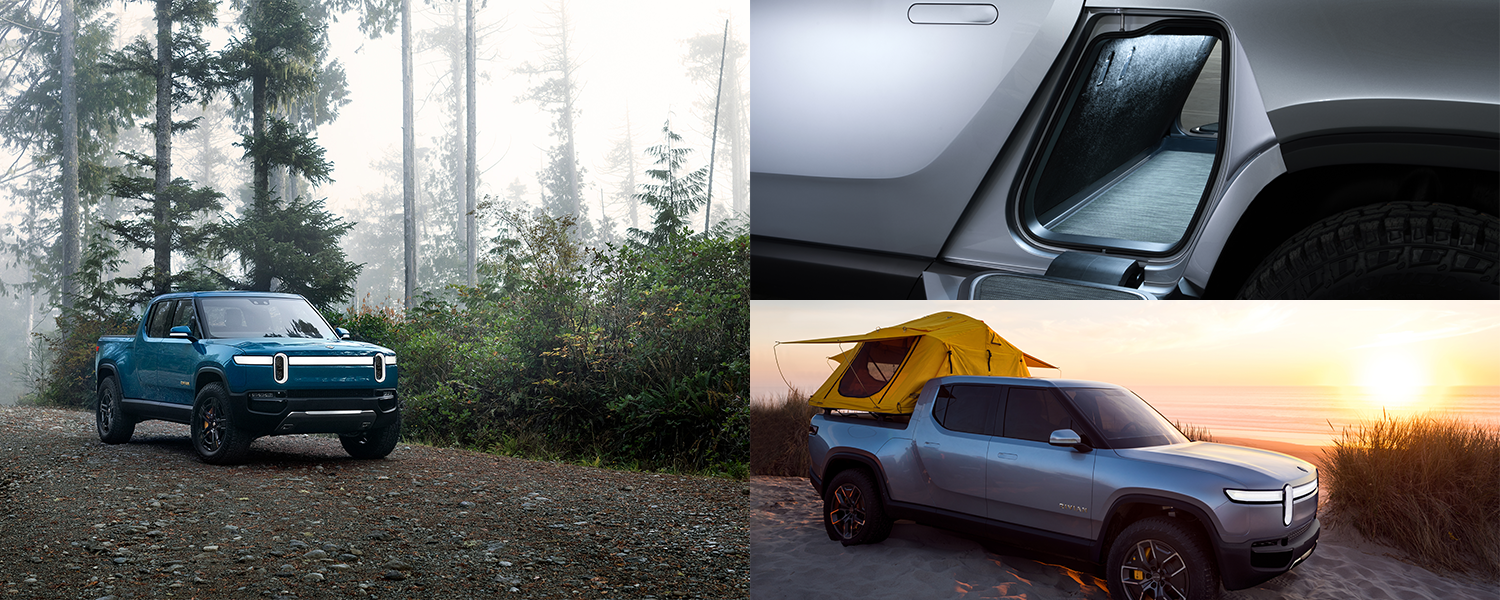 Pick-up trucks don't exactly scream efficiency or modesty, but they are one of the most popular selling vehicle types in the US. In fact, the Ford F-Series sells more than 500,000 units each year in the USA alone. So it makes sense electric car manufacturers are looking to feed on this seemingly low-hanging fruit.
The Rivian R1T has the performance to match the Tesla Cybertruck (more on that later), a range of over 400 miles for the top spec version, as well as the power and intelligence to be truly useful off road thanks to the quad-motor system, three-feet wading depth and a max tow weight of 11,000lbs.
Some of the options on the R1T are just incredible with a pull-out kitchen, removable auxiliary batteries and a potential modular bed system just a few of the crazy but cool features we've been hearing about.
We don't have confirmed specs or prices just yet, but it's been claimed Rivian is targeting a price of $69,000 for the base version which is likely to have a 105kWh battery pack and 230 miles of range. The much larger 135kWh and 180kWh battery packs could go for over $100,000.
But what gets us excited isn't this car or its impressive specs alone, but Rivian itself. Breaking into the car market as a newcomer is not easy, but it definitely helps when the world's biggest retailer Amazon orders 100,000 delivery vans from you.
The car market has already been shaken up by Tesla and other EVs, but more competition, variety and innovation is always welcome. Rivian – bring it on!
3. Volkswagen ID.3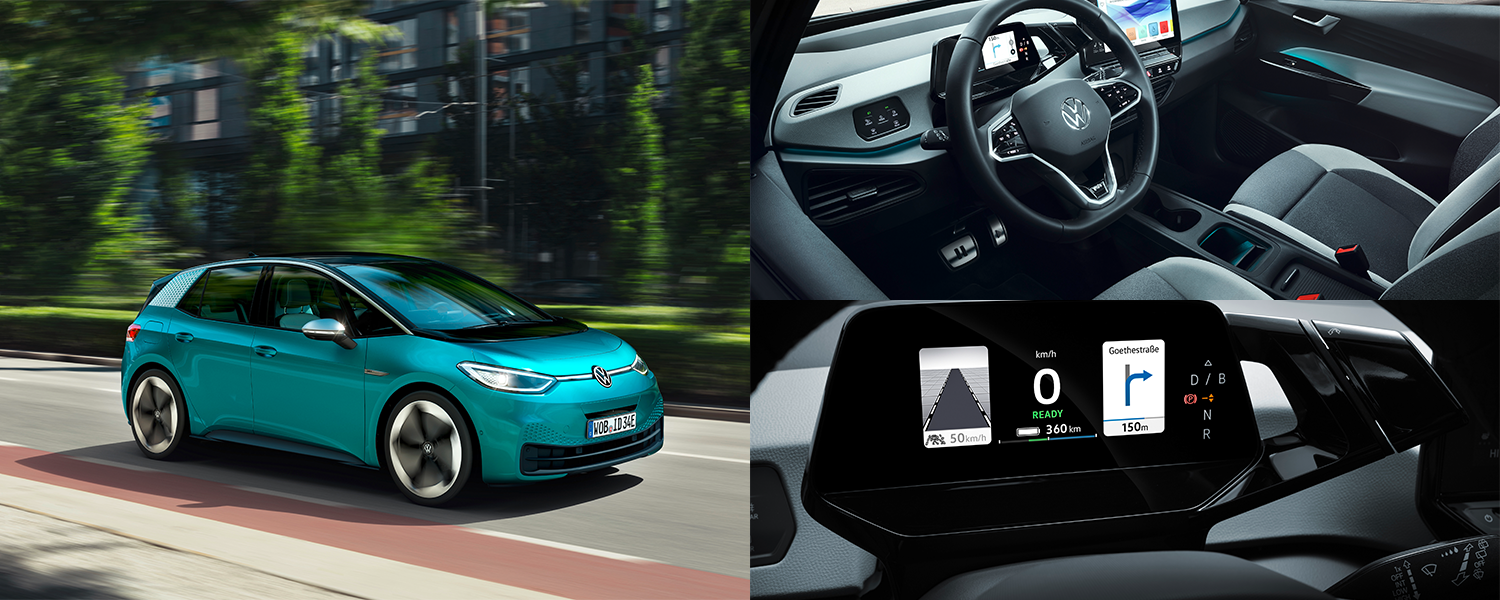 Let's bring things down to earth a little more with something made for the masses.
Volkswagen's ID.3 is its first "from-the-ground-up" electric vehicle. So instead of taking the existing Golf and making it electric (which actually resulted in the very good, but now discontinued e-Golf), the ID.3 has been designed from scratch.
It's also been designed to be an affordable and practical EV for everyday life. Many are predicting the ID.3 to be as big for Volkswagen now as the original Golf was in the 70s and 80s. We're sure VW is hoping for the same given it's invested billions of dollars in its electrification strategy.
The ID.3 is expected to cost in the region of £36,000 for the First Edition which has a 58kWh battery and a range of up to 260 miles. Later models will include the entry-level ID.3 which will cost around £27,500 with a range of about 205 miles and there will also be a Long Range option with a 77kWh battery and a range of up to 342 miles.
So while the ID.3 doesn't have the cheapest list price, it does bring a premium family electric hatchback that much closer to most drivers – plus, many people pay for new cars on a monthly basis, such as through PCP, so the monthly finance or lease cost will be much more important.
It might be an EV aimed at the masses with little to distinguish it that much from a Golf, but it's exciting precisely because it's from the one of the world's biggest carmakers and is aiming to be mass-market. If a car like this sells in volume, then it paves the way for more fun stuff.
4. Lotus Evija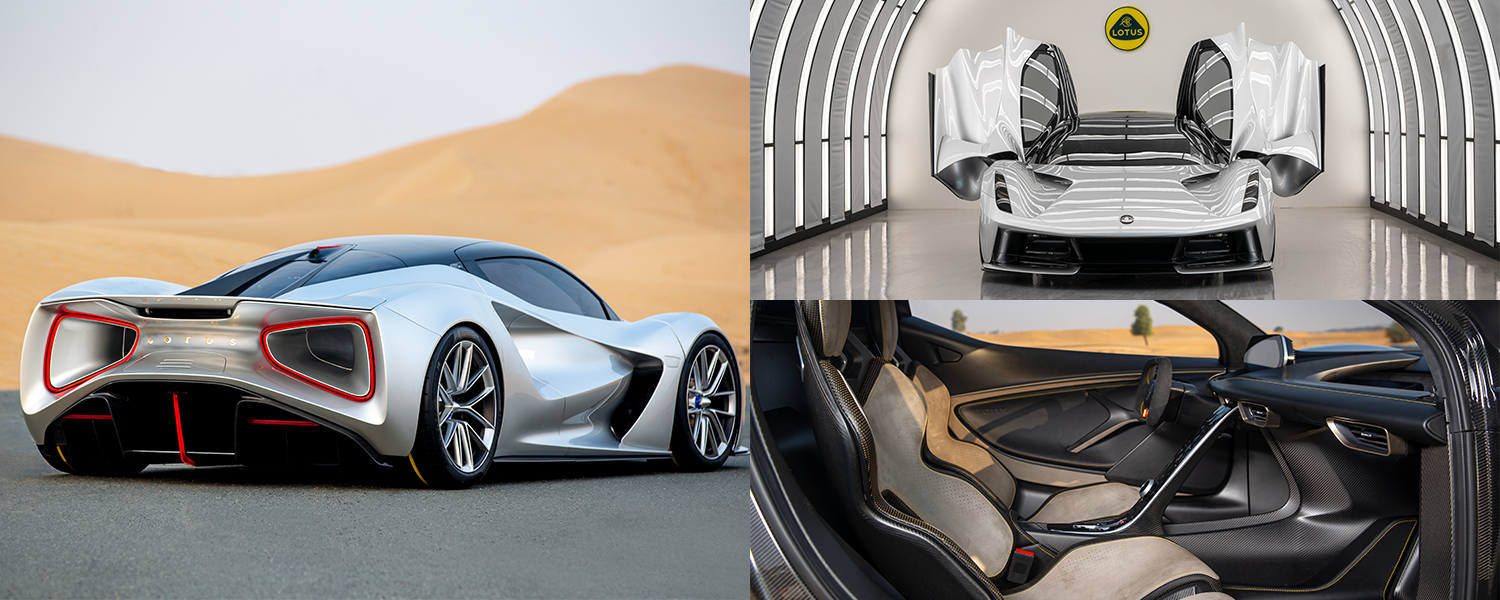 Speaking of fun, Lotus is going full pelt with its first electric car – the Evija (don't ask us how to say it - we're going with "e-vy-ya").
This electric hypercar is simply stunning. While the Evija is eye-wateringly fast, the way Lotus has incorporated the science and innovation behind the speed into such a beautiful design is what impresses us the most.
The battery tech has been co-developed with Williams Advanced Engineering who have a little bit of experience (read, a lot!) in Formula One and also Formula E.
This has resulted in an incredibly powerful car. The Evija has a staggering 2,000hp to produce a 0-60mph time in under three seconds (easily). Amazingly, it still has a predicted range of 250 miles. Inside, Lotus really has gone the extra mile to make the driver feel special and it looks like a real departure from the usual no-frills but all the thrills approach – carbon fibre is everywhere to be seen and the finish is exquisite.
Lotus has been keeping British motoring in the public eye for decades and we don't want it to stop making small, punchy sports cars any time soon. But the electric Evija means it is at the forefront of car design and innovation once again and that's a place we're very happy to see it in.
If you want one, you'll need to find about £1.5million down the back of your sofa. Oh and be quick because it's a limited production run too.
5. Polestar 2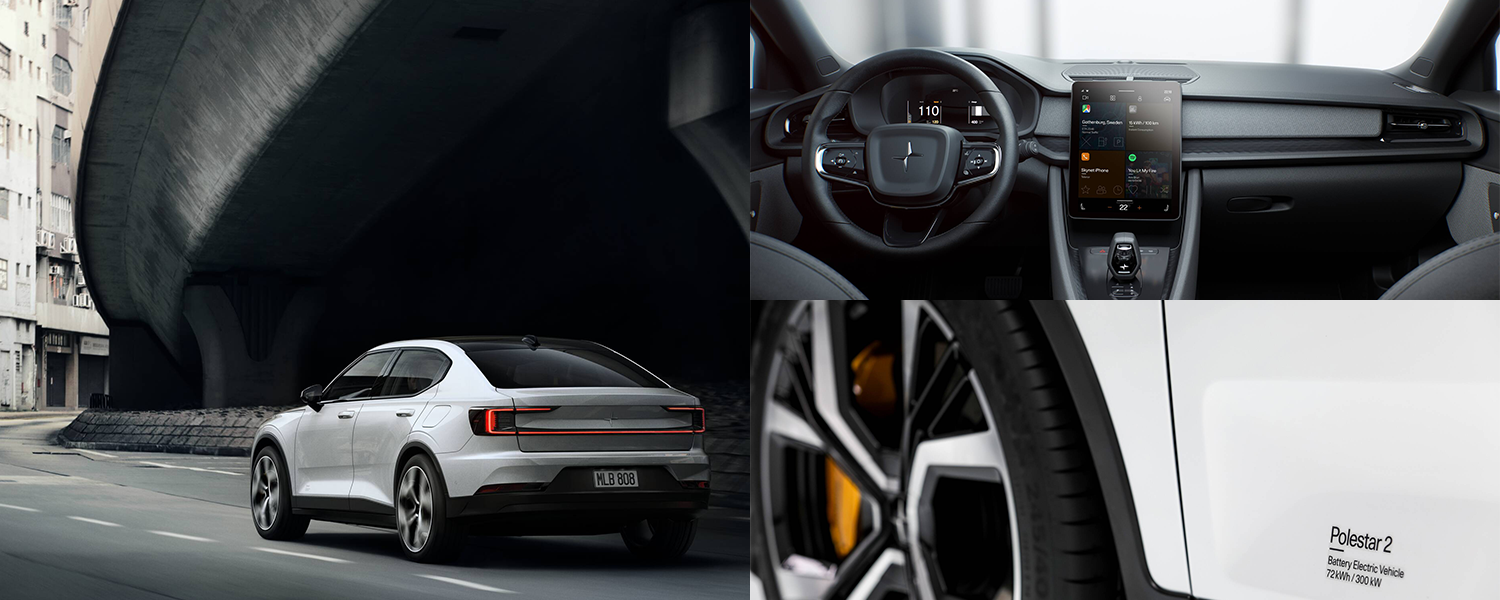 At Smart Home Charge we don't like the phrase "Tesla rival" or "Tesla killer". At less than 2% of the UK car market, there's plenty of space for new electric cars. But there's definitely a need for healthy competition and there hasn't been too much of it for Tesla's Model S and 3.
We think the Polestar 2 may change that. At around £50,000 it's not exactly pocket change, but it sits in between Tesla's cheapest Model 3 and its more expensive Model S plus it has the looks, performance, range and premium appeal to go toe to toe with the most desirable EVs out there.
With those looks, it is certainly making a statement. In black this car looks especially aggressive, but we like it for that - it's almost as if it's giving two fingers to the softer more curvaceous Teslas.
Like Tesla, the Polestar 2 will be available to order exclusively online initially for the full-spec edition although Polestar reckons a more affordable version around the mid-£30k mark will be coming.
The 78kWh battery will offer a 300-mile plus range as well as a 0-62mph time of under five seconds. It also includes an Android-powered infotainment system so it will be interesting to see how that fares. Polestar also has the backing of Volvo, so we're confident it will stick around.
Deliveries began in June 2020 so here's hoping it fulfils its early promise.