Smart Home Charge - in partnership with Easee and LeaseLoco
Learn more about the Easee One and get an installation quote
How do you get started?
Getting an Easee One installed with Smart Home Charge is... well, easy!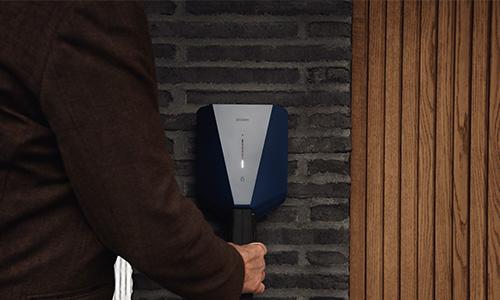 1. Get to know the Easee One
If you haven't already, learn why the Easee One makes living with an EV so convenient.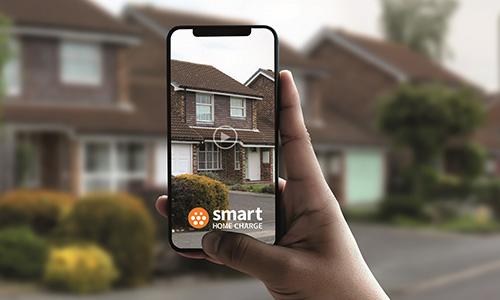 2. Request a Quote
Simply complete the short form on this page to get started. Most customers are eligible for our Instant Quote* service too, so once you've answered a few questions you'll get an email confirming the installation cost almost immediately.
*Some customers may need to complete a short Online Site Survey before receiving their quote.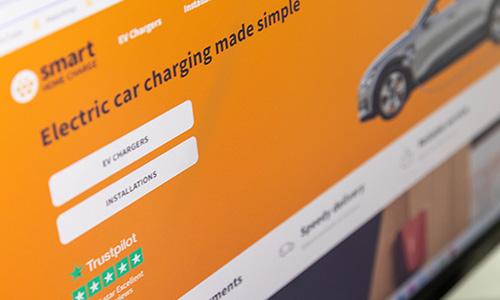 3. Payment
Review your quote online and select your preferred payment method. You can pay upfront by debit or credit card, or even pay in monthly instalments with our range of flexible finance options.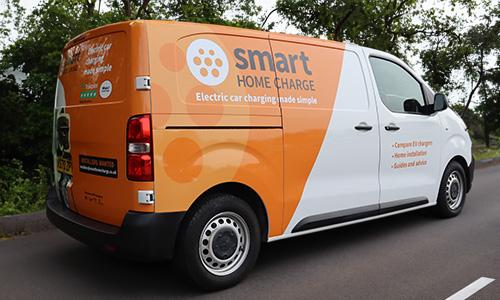 4. Installation Day
Then we kickstart the rest of the installation process. Your Easee One will be dispatched to your property and we may ask you to complete an Online Site Survey to confirm some final details before we notify your DNO of the upcoming installation. Once these steps are complete, we'll book your installation date.
Learn more about the installation day itself in the FAQs below.
Why choose the Easee One for your home charging?
The Easee One is easy to use, convenient, fast, smart, and great value. Put simply, it's a no brainer when it comes to EV charging and it's why so many of our customers go for it.
Easee One in a nutshell:
"The Easee One is the best EV charge point on the market right now for owners of electric cars. I've tested all the EV chargers we install as well as others we don't – the Easee has been the best overall experience when it comes to general use and smart charging. There is little reason to choose anything other than the Easee One right now. It's smart looking, has enough smart features to keep the majority of EV owners happy, and everything else just works – if you're new to EVs and getting to grips with your electric car then this can't be overstated enough."
Danny Morgan - Editor, Smart Home Charge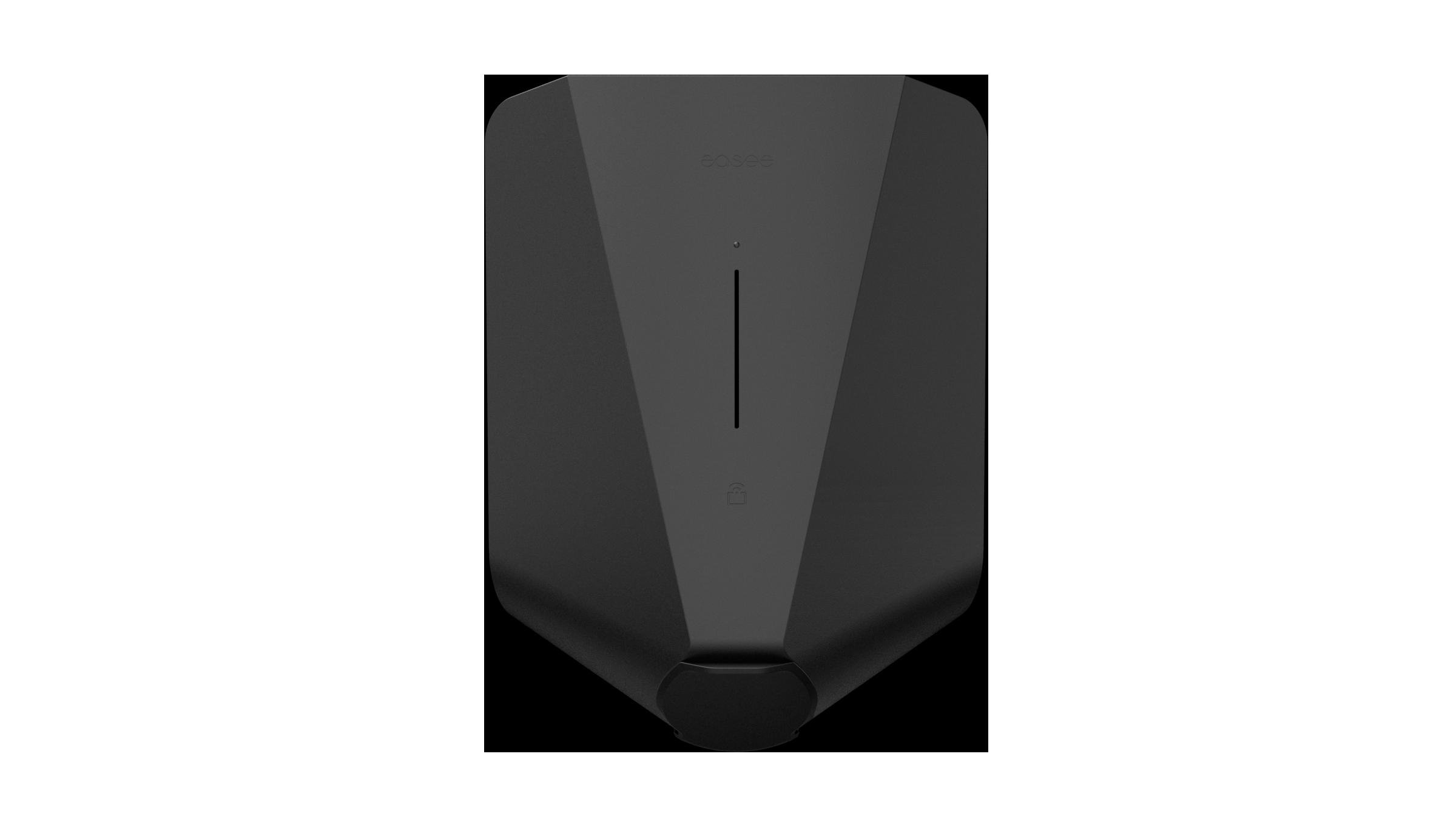 Why choose Smart Home Charge?
When it comes to the new and potentially confusing world of electric cars and EV charging, you need a trusted partner. 
As the leading independent retailer and installer for EV chargers, we exist to make EV charging simple. Whether that is helping your employees select the right home charge point and installing it with one of our experienced engineers, or just bringing a little clarity to life with an EV with our helpful guides and videos, you can be confident in us. 
Still not sure? Just check out our Trustpilot page where we have over 1,000 reviews and still rated Excellent. 
Better yet, we are endorsed by Which? Trusted Traders so you can have every confidence in our processes and customer service. 
FAQs
Can I get a Type 1 version of the Easee One?
+
No, but the Easee One has a universal socket which will work with a Type 1 cable and therefore a Type 1 electric vehicle. This is because the Easee can operate as both a tethered (cable attached) or untethered (socket only) charge point. 
If you have a Type 1 vehicle, simply order a Type 1 EV charging cable and plug it into the Easee and your vehicle.
Can I get a longer cable for the Easee One?
+
The Easee One does not come with a cable as standard, though most new EVs should come with a charging cable anyway. You can order a Type 2 Easee branded cable (7.5m) separately for £240. Type 1 cables are unfortunately not available.
Or you can order EV charging cables from Smart Home Charge which you can still use with your Easee unit. You can order Type 2 EV charging cables directly from the Smart Home Charge store, including a longer 10-metre cable.
What is the warranty for the Easee One?
+
There is a three-year warranty on the Easee One supplied by Easee. There is also a one-year installation warranty provided by Smart Home Charge.
Will my property need works or upgrades to the electricity supply before installation of an EV charge point?
+
Many customers will not need any upgrades to their electricity supply before having an EV charger installed.
All installers are however required to notify the local Distribution Network Operator (DNO) of any EV charger installations, who will advise you and us if an upgrade to your property's main fuse is necessary.
This depends on your property's "maximum demand" estimate, (which is submitted by our in-house technicians to your DNO as part of our process), the size of the main fuse or if your property is on a looped supply (connected to your neighbour).
Any potential works will be handled by your DNO and they will contact you directly if this is the case.
How long will it be until my EV charger is installed?
+
Typically this is one to four weeks after payment. The main factors that affect your installation date are your remote site survey completion time and whether your DNO needs to complete any upgrades to your electricity supply before we install your charger. We keep you updated at each stage of the process, but you can help keep things moving by completing your remote site survey quickly.
Do you install EV charge points in my area?
+
Smart Home Charge is a nationwide installer, covering England, Scotland and Wales. We have experienced engineers covering all major cities and regions, but we may not be able to cover some of the farthest corners of the UK. Find out if we install EV chargers in your area with our location checker.
Will you set up my charge point app?
+
Yes. Our engineers will complete the initial setup and pairing of the charger app with the charge point itself as this is considered as part of the installation. However, the engineers are not required to demonstrate how the app works or set up any schedules for you. Visit our EV charger support section for useful tips and troubleshooting.