5-metre Type 2 Charging Cable (Grey)
Grey; 32A; Single Phase EV Charging Cable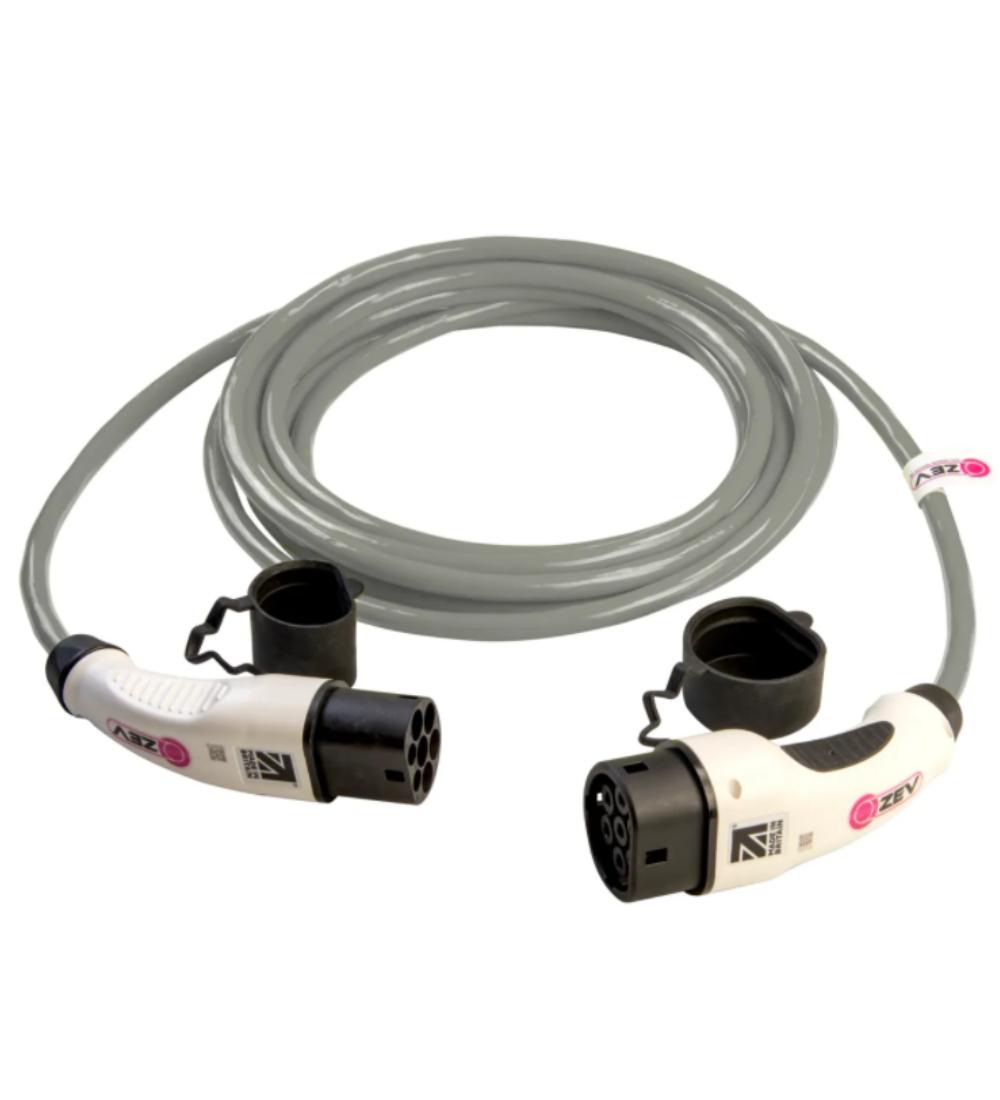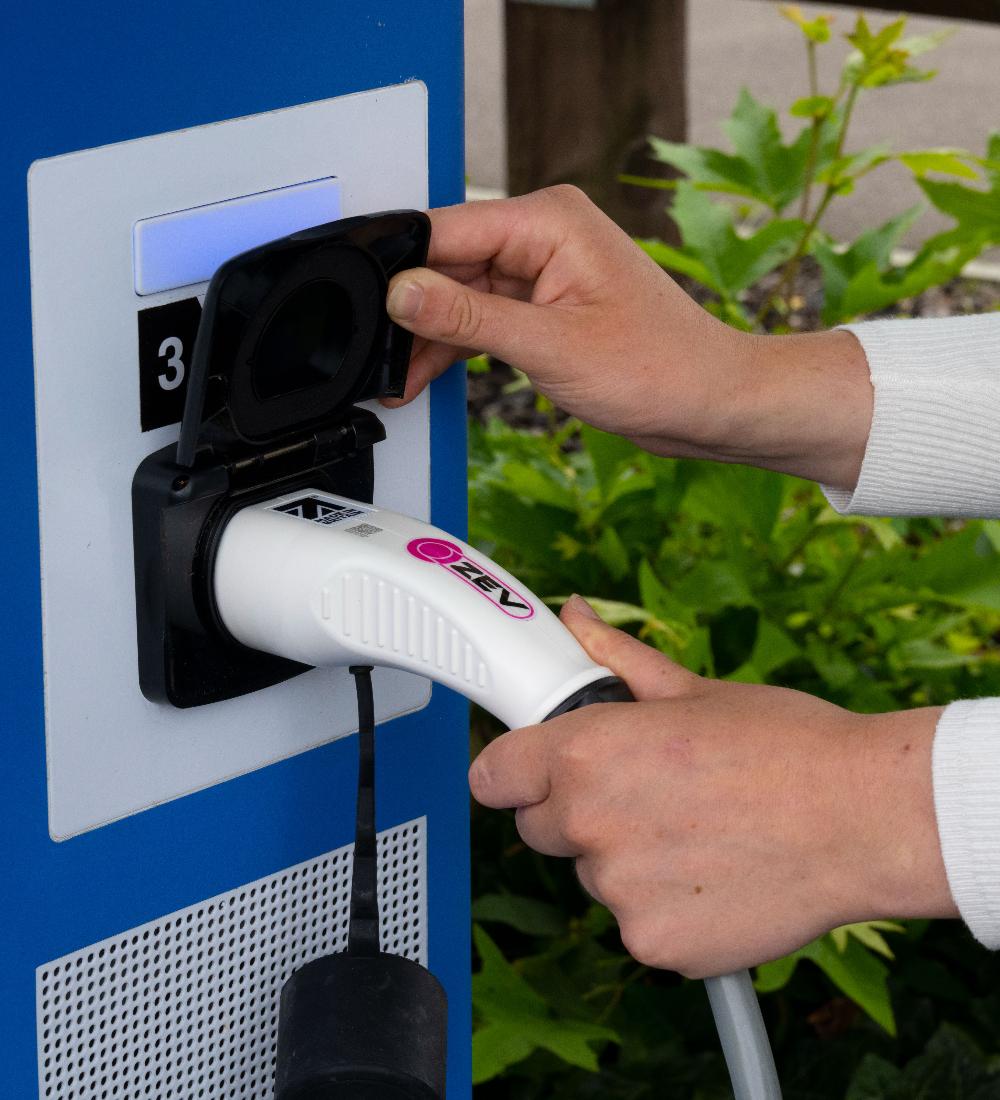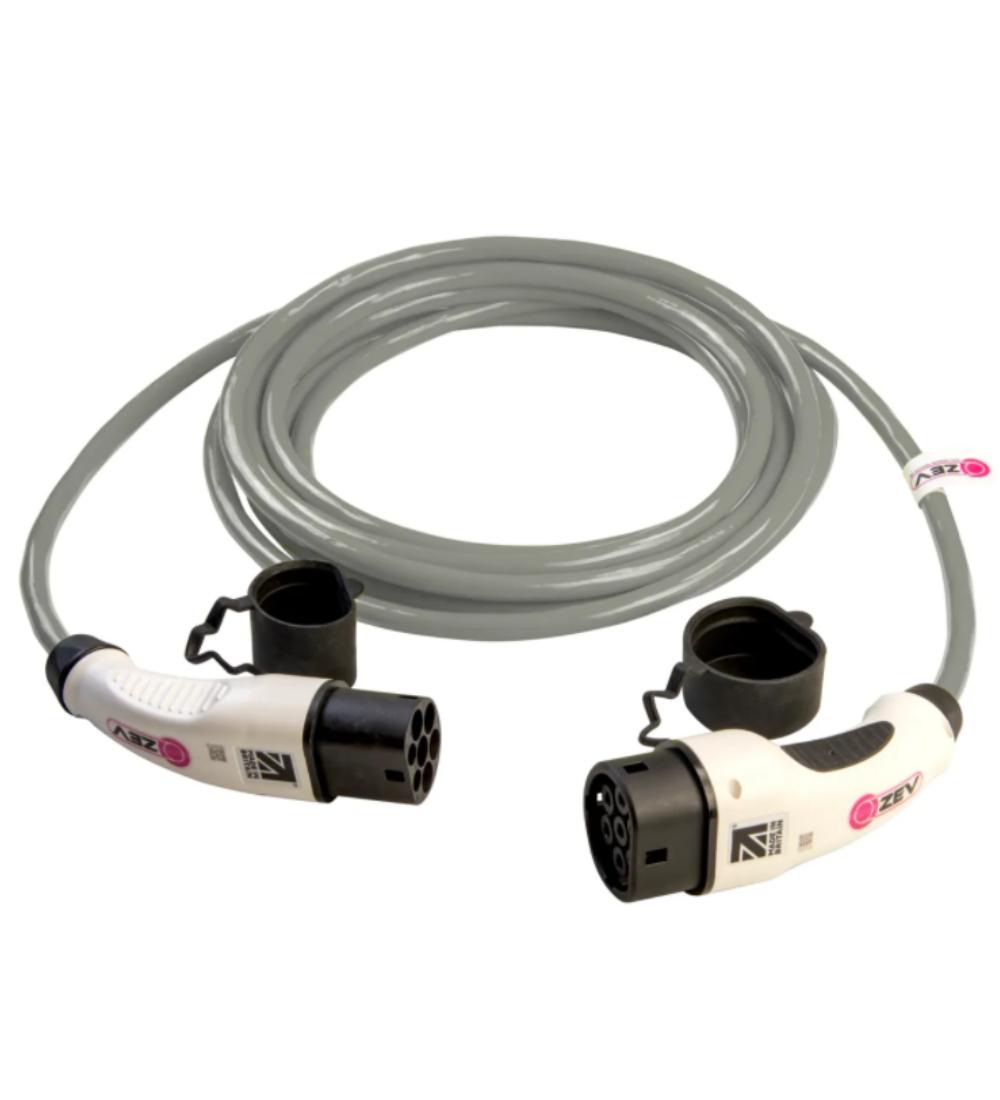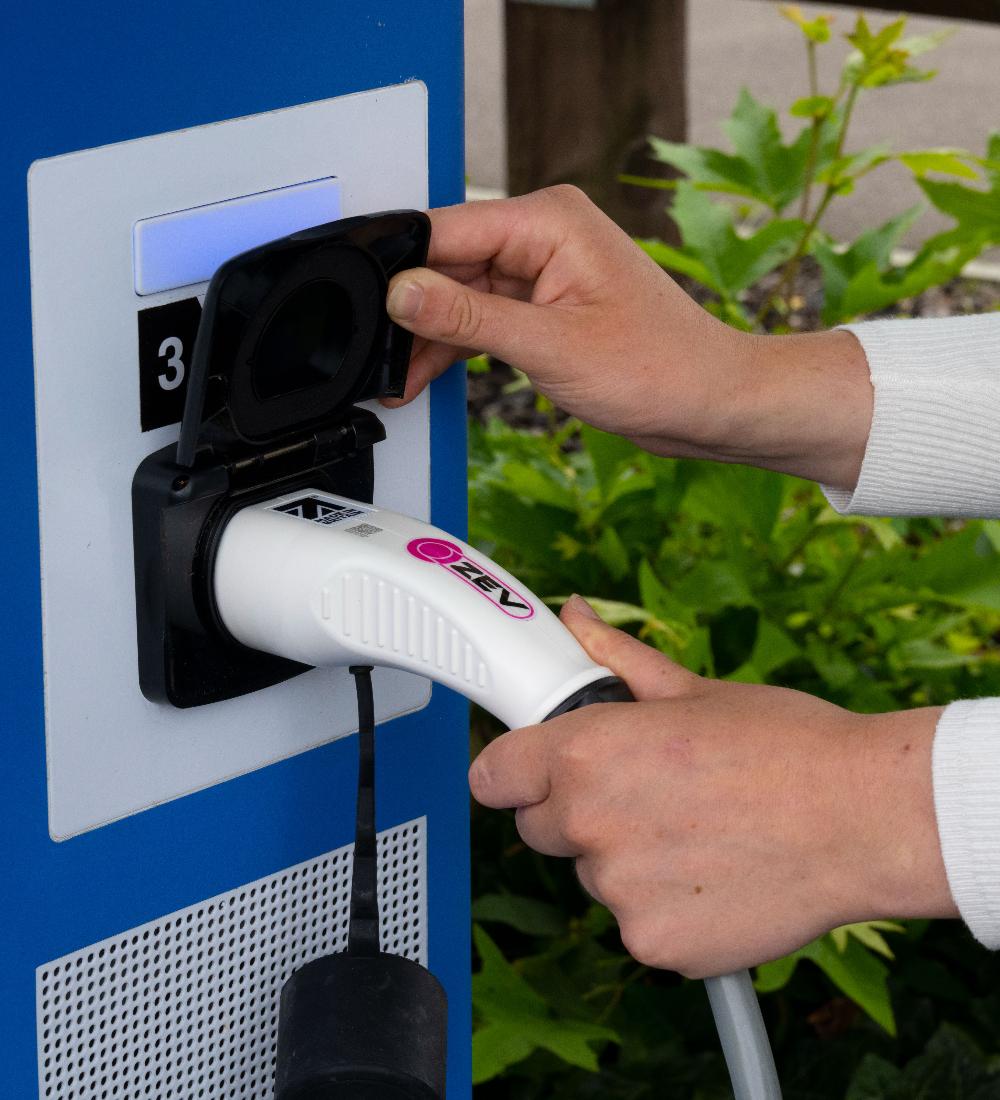 Most EV charging cables will do the job, but they vary in build quality, materials and finish. Our EV charging cables are manufactured in the UK with higher quality materials so you get a premium product that stands the test of time.



Spread the cost of £2.44 Powered by Novuna

Make 3 payments of £59.67 - No fees.

Pay £179.00 in full. No fees.
Upfront prices
OUR INSTALLATION PRICES ARE A GUIDE
The prices on our website for an EV charger installation are the minimum cost for any installation, but your final quote will depend on a number of factors including:
Cable length - how much extra cable is required to connect your charger to the mains.
Extra equipment - some installations require extra protective equipment such as a Type A RCBO and/or earth rod.
Complexity - depending on the cable route and other factors, our in-house technicians will assess how much time and labour is required to complete the installation.
Every installation and quote is different, which is why we ask you to complete an Online Site Survey so we can give you an accurate and honest quote for your own home installation. 
WHAT DO THE WEBSITE PRICES INCLUDE?
As mentioned above, the prices on the website are a rough guide only and you will need to complete an Online Site Survey to get an accurate quote for your home installation. The prices on the website include:
 The charger (not including delivery)
 Our Basic Installation Package - this is the minimum cost for any installation, but yours could be more.
HOW DO I START THE ONLINE SITE SURVEY AND GET A QUOTE?
To get started, click "Request A Quote" on your preferred charger
Fill in the short form. 
We will email and text you a link to your guided Online Site Survey
Follow the instructions and take the photos requested
Once we have all the details required, we will email you an honest and accurate quote.
GOOD TO KNOW
Monthly prices
SPREAD THE COST
If the upfront cost of an EV charger installation is a bit tough to swallow, why not spread the payments out through our monthly finance option?
Try out our handy finance calculator tool to preview different deposit amounts and terms. Your actual monthly payment will need to be confirmed after your installation has been quoted, as our website prices are an initial guide.
Built in the UK
Our charging cable enables you to charge any Type 2 EV using your home charger or public charge point.
7kW charging at home or away
+
This 32-amp single-phase charging cable allows you to charge at up to 7kW at home or at a public charge point.
Robust and flexible cable
+
The 5-metre cable is the ideal length for most home and public charging scenarios. Thanks to its relatively small size, the cable itself is not bulky making it easier to store away.
Wide operating temperature
+
The cable is rated to operate at between -30 and +50, so it will work perfectly well in the British summer and winter.
High build quality and protection from the elements help to give this cable a long life.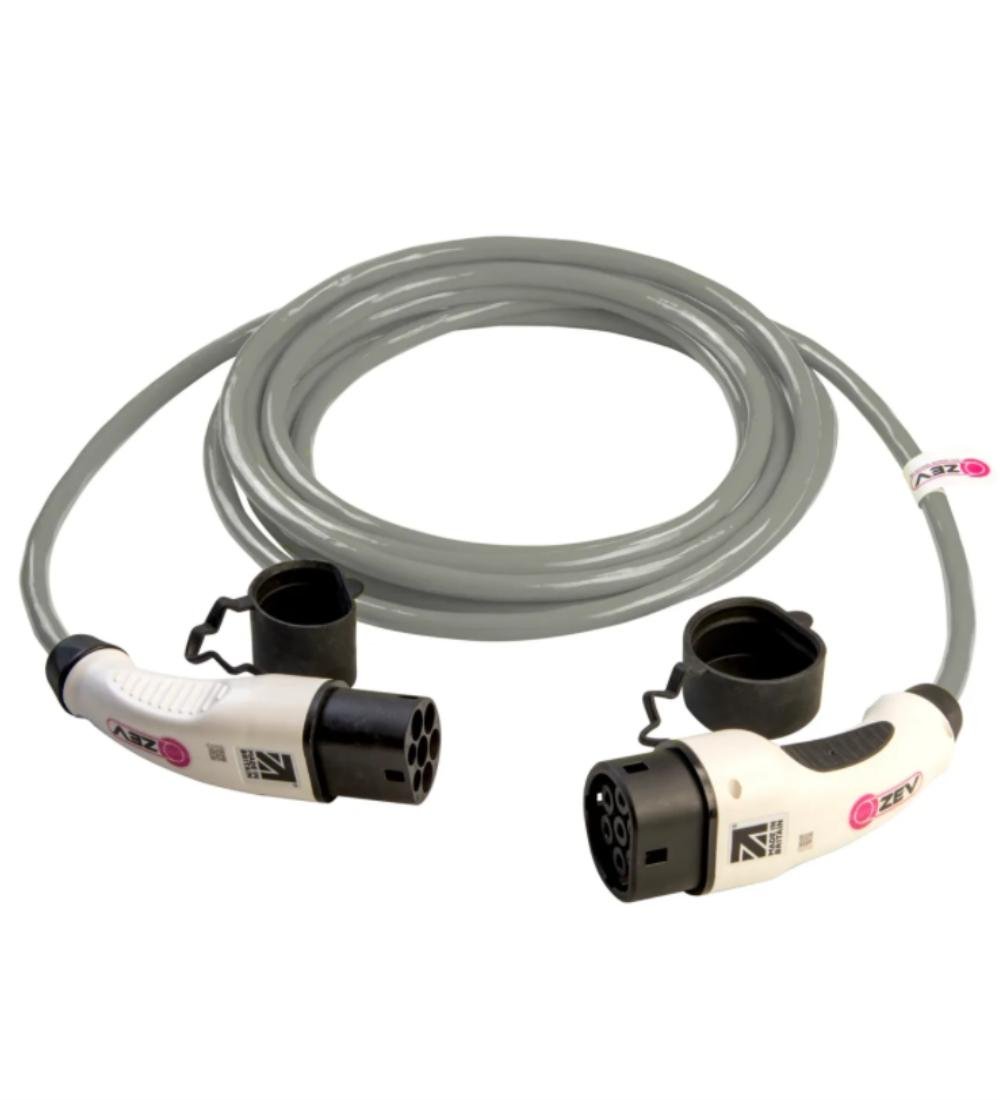 5-metre EV Charging Cable - Grey FAQs
Is this cable compatible with my EV?
+
This is a Type 2 charging cable for use with Type 2 electric vehicles. Most modern electric vehicles have Type 2 connections and therefore compatible with this cable, but if you are unsure which cable fits your EV, we recommend checking our vehicle pages to double check your vehicle connection type.
What is this charging cable used for?
+
This charging cable is perfect for use with untethered home chargers or for use with public charge points while out on the road. It is compatible with Type 2 electric cars only (most new EVs).
What is the quality like?
+
This is a high quality, premium EV charging cable. Manufactured in the UK, it uses better materials and is put through more rigorous quality checks than most budget options. We have tested this cable in-house on multiple vehicles and our editor Danny has personally used this brand of cable at home and for use with public chargers.
What cable lengths are available?
+
This EV charging cable is 5 metres long but you can also order a 10-metre version.
Is this EV cable three-phase compatible?
+
No, this EV charging cable is for use with single-phase only. Most UK residential properties are single-phase so it's ideal for the majority of EV drivers.
Is this EV charging cable "weather-proof"?
+
Yes, this car charging cable has a high IP55 waterproof rating, so it should be very durable and suitable for indoor and outdoor charging.
Not ready for a home EV charger yet?
Still have questions?
Download our FREE Go Electric guide to home charger installation.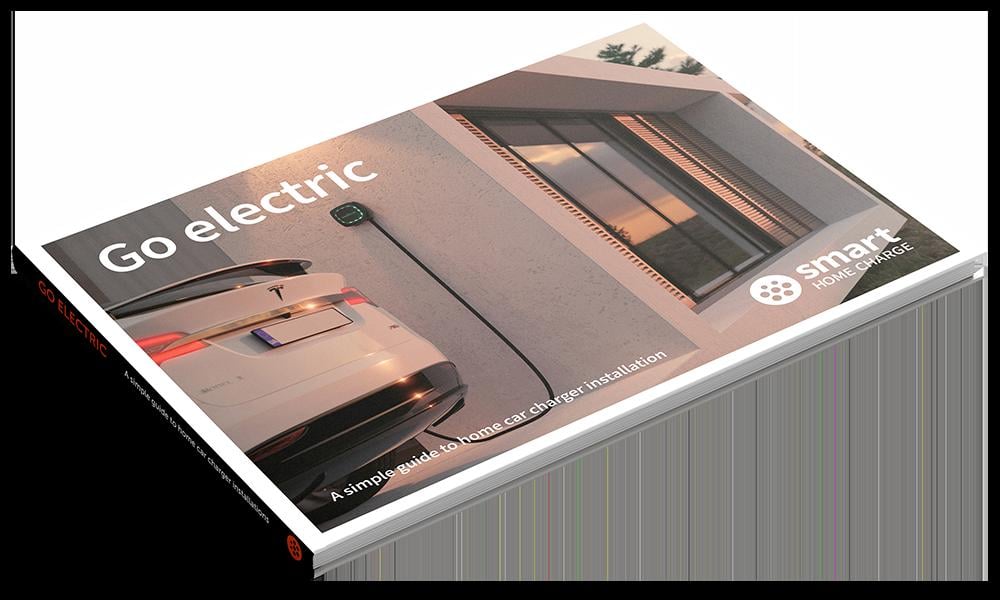 BE THE FIRST TO KNOW
Sign up and instantly get:
Your FREE and exclusive interactive Go Electric guide
The latest EV charger reviews
New car releases and EV news
App set-up guides and more electric car charging tips
You can unsubscribe at any time.
You are signing up to receive the Smart Home Charge newsletter. Terms and conditions apply.